British pole vaulter Holly Bradshaw at the Tokyo 2020 Olympic Games (© Getty Images)
For Holly Bradshaw, the most important thing is not what her body looks like, but what it can do.
That body has helped the 29-year-old to become an Olympic medallist and a national record-breaker. It has soared over a bar almost five metres high. And, most recently, it has helped her to highlight the importance of celebrating body diversity in sport.
But it has not been an easy journey. Bradshaw remembers when she first saw the comments.
"It started in 2011 and the worst of it was in 2012, maybe 2013," recalls the British pole vaulter, then competing under her maiden name of Bleasdale.
"I'm not genetically programmed to be a really slim athlete, that's just not who I am and that's fine. But as a youngster, I definitely got a lot of criticism on how I looked. I was constantly judged. People would write posts on social media and include my name, saying: 'She's so unathletic, so unattractive, overweight.' It was coming from so many different angles that it created such a panic in me.
"You would type my name into Google and the predicted search results would be things like 'Holly Bleasdale Olympics', 'Holly Bleasdale pole vault' and 'Holly Bleasdale fat'. Then in 2013 I did the European Team Championships in front of a home crowd in Gateshead. I had been injured all summer and I ended up not doing so well. I remember reading some of the comments after that, and they were just so hurtful. As a 21-year-old, I was like: 'Why are these people saying this?' As a young athlete, new to social media and the sport, it was a bit of a shock that these people could hate me when I hadn't done anything to them. It was just so much for a young athlete to have on their shoulders and not really have anyone to talk to about it."
This is what Bradshaw wants to change. Those experiences of almost a decade ago sparked body image challenges that the multiple European medallist continues to deal with today and she doesn't want any other athlete to go through the same. It was only after she shared her story about the kit offering for the Tokyo 2020 Olympic Games that Bradshaw – who chooses to compete in an all-in-one with shorts – realised she was far from alone.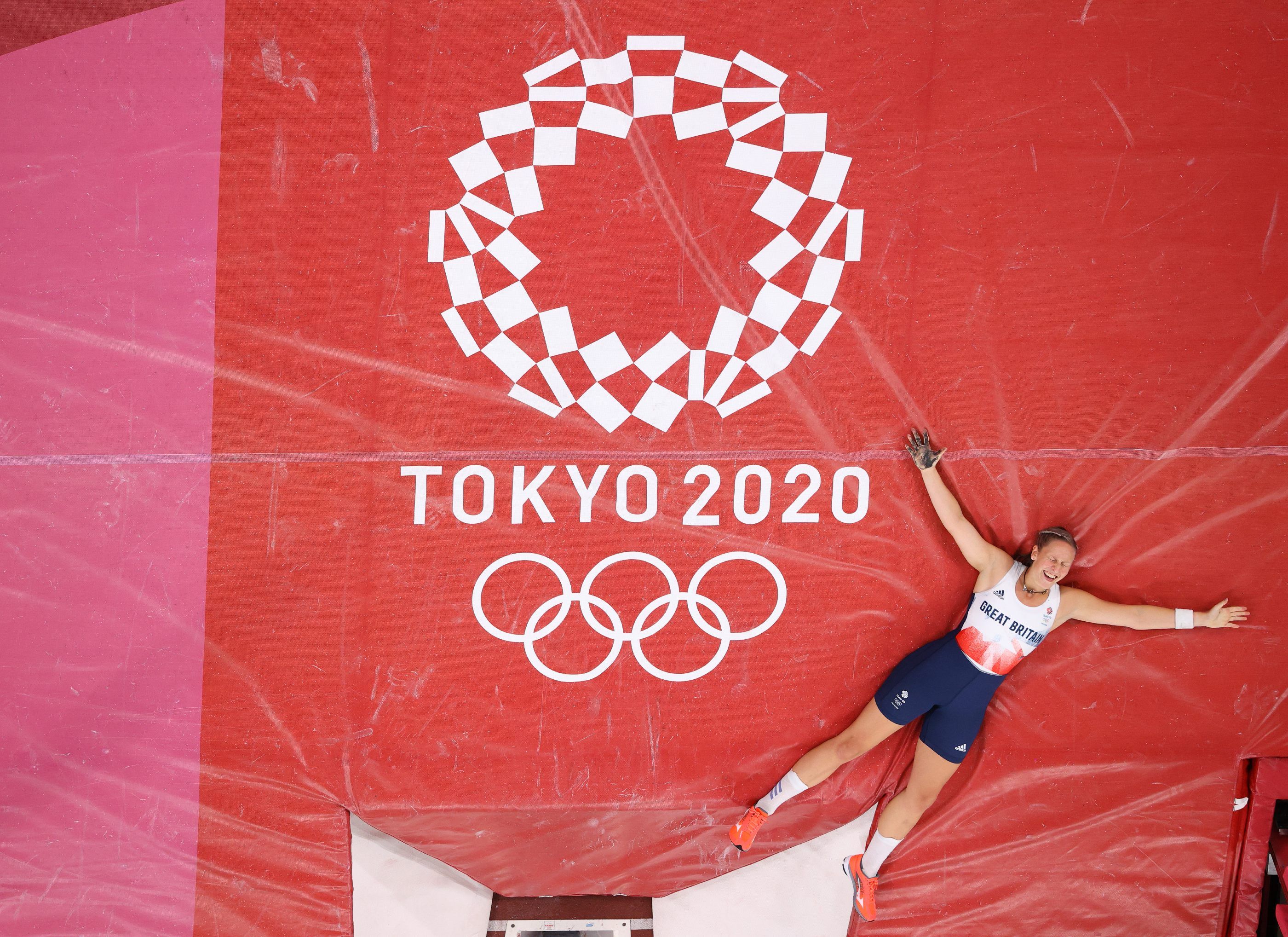 Bronze medallist Holly Bradshaw celebrates at the Tokyo 2020 Olympic Games (© Getty Images)

"I was shown the outfits I could wear (for Tokyo) and I just saw a bikini onesie, a crop top and knickers or a crop top and shorts," explains the three-time Olympian, who sits ninth on the world all-time list with her PB of 4.90m achieved this year.
"I remember feeling panic and I asked if there was an all-in-one with shorts that they could make available. To be fair, Team GB were great, and we got permission from World Athletics to wear an adapted rowing onesie. But it made me think – I've been to three Olympics now, I'm quite well known and my voice is heard, whereas back in 2012 when I was a 19-year-old kid, I wouldn't have had the courage to do that, so I would have definitely been competing in something I was uncomfortable in.
"Now I really feel like I have a voice and it's an important voice to share," adds Bradshaw, who has a master's degree in sports psychology. "I only really realised it when British Athletics shared my story and the amount of messages I have had in response, it has hit home that I have this voice and it's my obligation to use it. I now feel like my pole vault career is two pathways and they are equally as important – one is seeing how high I can jump and how successful I can be, and the other is being a relatable role model who is promoting positive body image of all shapes and sizes.
"I am the only one out there that wears an all-in-one because I don't want to show my body off. If people want to wear a crop top and knickers, that's not the issue – that's great that they want to wear that, but what is hitting home to me is the amount of girls, especially, being put off athletics because of the kit they feel they have to wear. That to me is so sad. There are enough barriers to getting into sport as it is."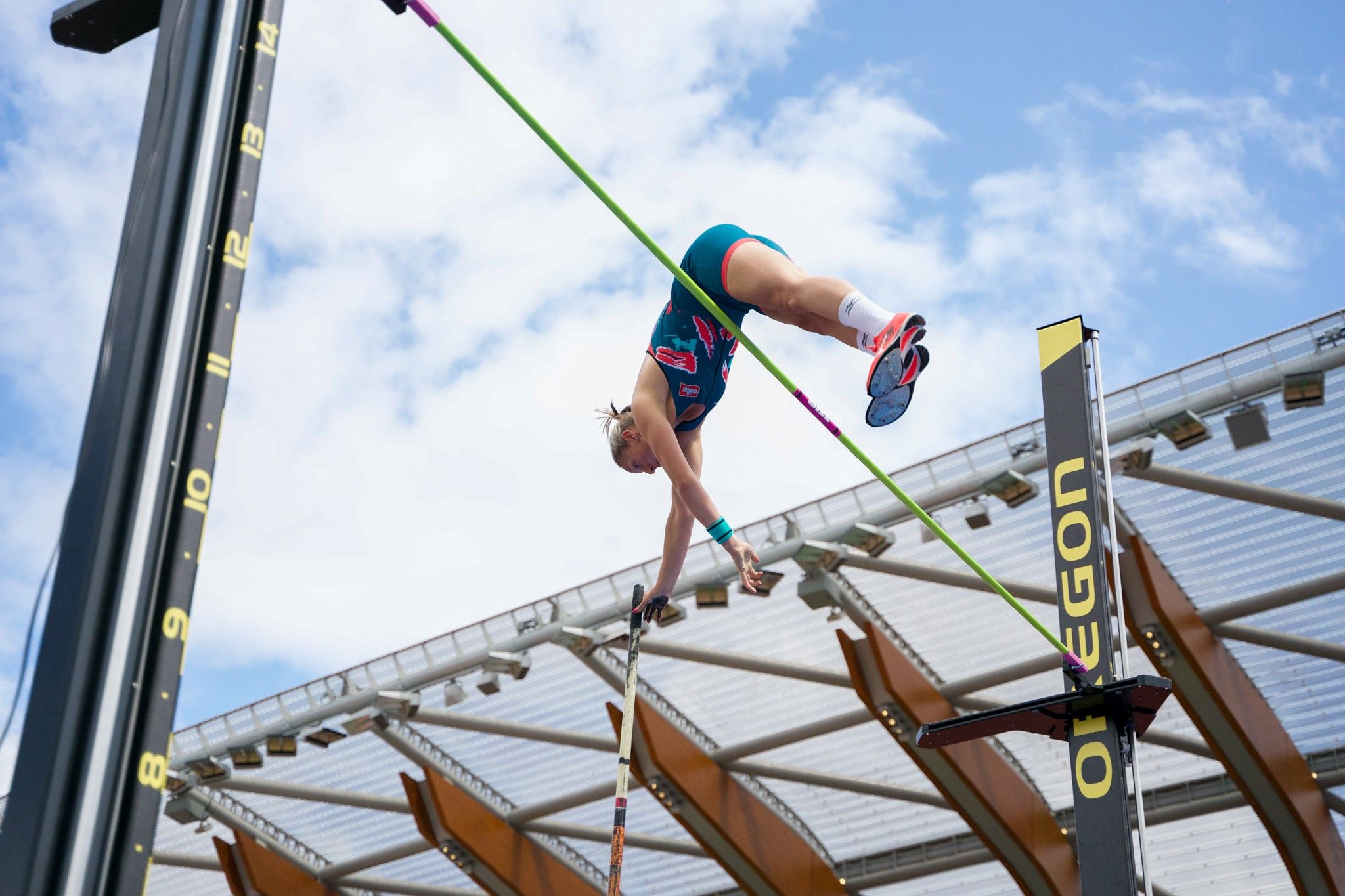 Holly Bradshaw competes at the 2021 Prefontaine Classic in Eugene (© Matthew Quine / Diamond League AG)

Bradshaw might previously have been reluctant to call herself a role model, but she now realises the power of her position. As well as diversity within athletics, she is also keen to raise awareness about the diversity within each of the sport's disciplines.
"One of the reasons I think I got so much backlash was because I just don't particularly look like anyone else out there in the pole vault," she says. "I am quite tall and with a bigger build and I just think it is important that – particularly now I have won an Olympic medal – I have proved it is possible. I have had these doubts, thinking that I don't look like these other girls, so how am I ever going to be successful if I'm the anomaly and everyone else looks the same? But it just shows you that you can, and I think that's a really promising message.
"Athletics is the most diverse sport," she adds. "If you are not teeny-weeny, you can do so many different athletics events. People see athletes on TV and there is this kind of stigma that you need to be ripped, that you need to have abs to do athletics, and you absolutely don't.
"I just tell youngsters that it doesn't matter what you look like, it's more what your body is doing. At the end of the day, I do sport because I love it, and I want to see how good I can be."
Jess Whittington for World Athletics