Take your running to the track (© ASICS)
The action has arrived! The long-awaited Tokyo Olympics is under way, and in just five days' time the athletics will start with a bang at Tokyo's National Stadium. Call me biased, but I think the sport that showcases the fundamental essence of human physical endeavour – running, jumping, throwing and walking – is the best of them all. I can't wait! The fact that these Olympic Games are going ahead at all during a global pandemic is testament to the incredible hard work of the hosts, Japan.
Among those who will no doubt be watching the track and field competition will be the huge number of people to have taken up running for the first time during the pandemic. Despite the terrible global cost of Covid-19, one overwhelmingly positive consequence of it has been the boom in new runners. If you are one of them, you might be tempted to try running on an athletics track for the first time. Or maybe you have children who, inspired by the sight of formidable Olympians giving it their all, start dreaming of future glory on an athletics track.
Whatever the reason, now is the ideal time to just have a go at your local track. But where to start? What are the rules? Can you just turn up at a track and run? Here are my tips for complete beginners who want to dip their toe in and give it a try.


Safety first
Running on a track is generally safe, but always check any track safety rules on arrival and be aware of others using the track at the same time. Athletes running at high speed or practising throwing events are just two examples of other track users to keep a close eye out for.
Always run anti-clockwise. Running clockwise is occasionally allowed but if you're going to do it, always run in the outer lanes and give priority to anyone running anti-clockwise. Be careful of tripping on the rail which runs along the inside of lane one. Avoid walking across the infield if any throwers are present.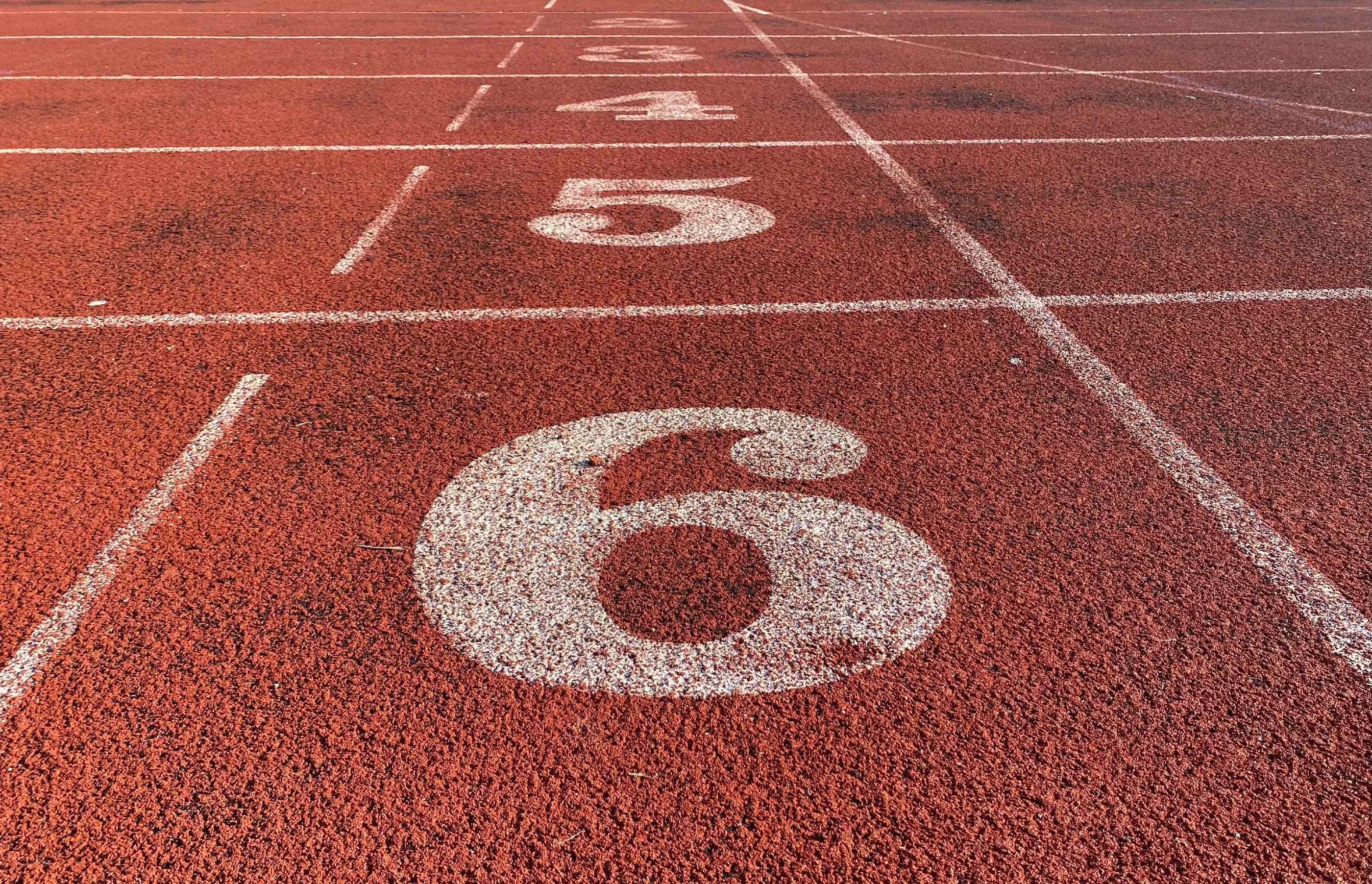 (Photo: with thanks to St Mary's University, Twickenham, UK)


Shoes
You certainly don't need to wear spikes or other specialist shoes. Any running trainers will do for a first run on a track. You can progress later to using lightweight shoes or spikes if you want to – they might make your legs, especially your calves, stiff the first time you wear them, so they can take a little time to get used to.


Etiquette
Like in any sport, athletics has its rules about being considerate to others. If you're running slowly, consider using the outer lanes and leave lane one for the speedsters. Generally, faster runners should pass slower runners by overtaking, not undertaking. If you're unsure, check and agree with others present which you will do.
Avoid stopping abruptly on the track; if you've finished a section of running, always step on to the inside of the track or move out into the outer lanes. Lane one is for running only – never for chatting, looking at your phone, checking your bag, etc.


Training
If it's the very first time you've run on a track, try starting by simply jogging a few laps in the outside lanes. See what the surface feels like, get used to running in lanes, and familiarise yourself with how running on a track differs from the road or a park. If you want to push yourself a bit, try increasing your speed on the straights and taking it easy on the bends, for as many laps as you like. From there you can progress later to trying an intervals session.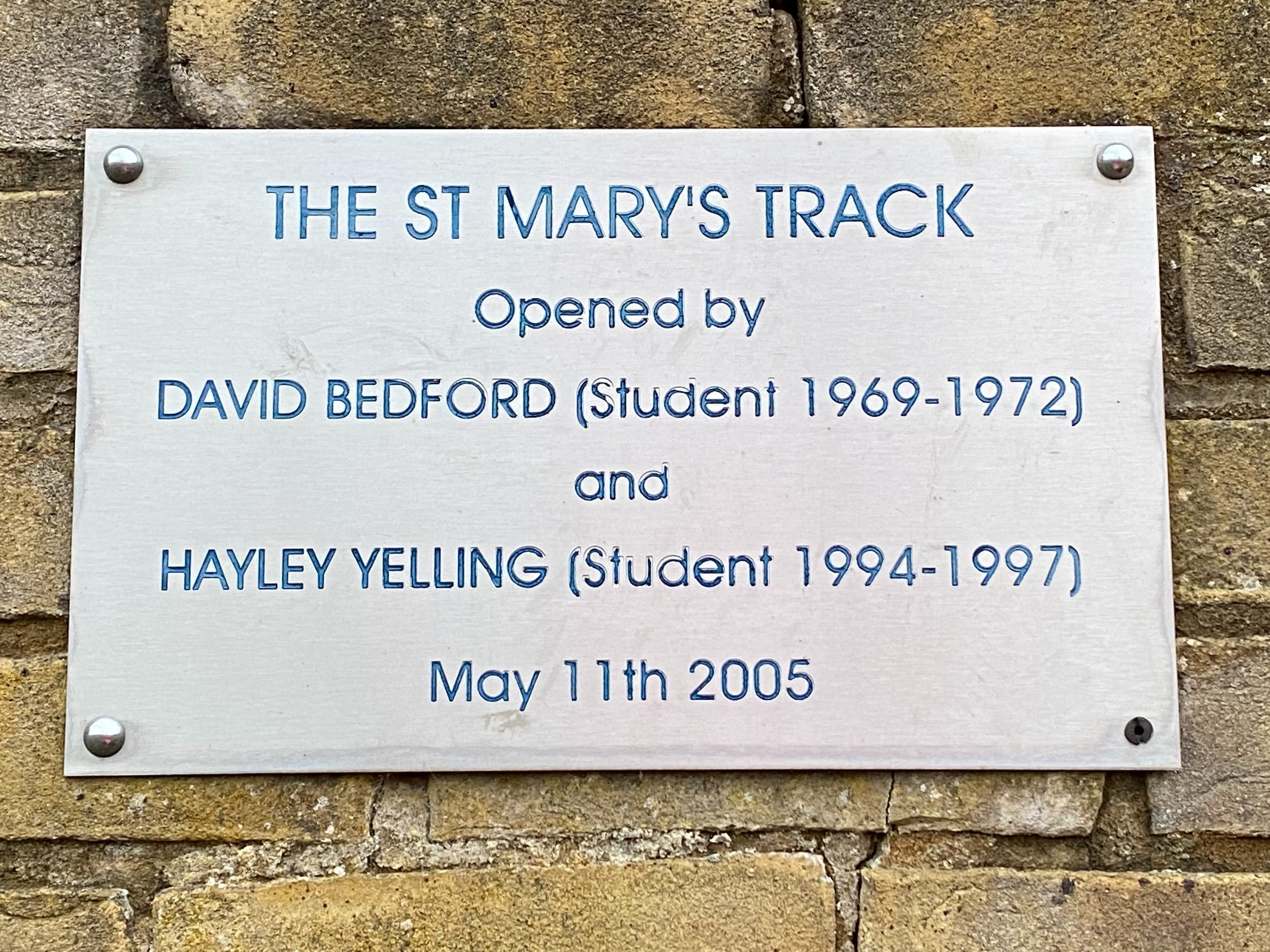 David Bedford, former 10,000m world record-holder, and Hayley Yelling, two-time European cross country champion (Photo: with thanks to St Mary's University, Twickenham, UK)


Embrace the culture
On many tracks, you'll be running in the footsteps of past legends. Keep an eye out for a plaque or ask around – you might find that a member of athletics royalty prepared for an Olympic Games at your local track. I first learned to love track running at Oxford's Iffley Road stadium – the thought of the late Sir Roger Bannister racing a mile in 3:59:4 certainly provided inspiration! When I lived in Tokyo, I often trained at the National Stadium – the venue where the USA's Mike Powell set the still-standing men's long jump world record (8.95m) in 1991.
There's no better time than the next two weeks to give track running a try. After your run, you can sit back and enjoy watching the world's best athletes battle it out for gold, silver and bronze. No matter which athletes enjoy the life-changing moment of stepping on to the medal podium in Tokyo, we all know that they too were once beginners.
Mara Yamauchi for World Athletics Be Active