Agedashidofu (© Mara Yamauchi)
The theme for this year's World Food Day, on 16 October, is 'Safe food now for a healthy tomorrow'. As you'll know from my various recipes for World Athletics Be Active, healthy and tasty food is something that is close to my heart.
If you run regularly, chances are you'll often be hungry. Food habits can have a big impact on your training and performance, as well as on the planet. With climate change a real concern, I'm trying to eat less meat while continuing to aim for a balanced, varied diet.
Having lived in Japan for many years, I became a fan of soya products such as edamame beans, tofu and miso. Soya products are a good protein source which are an alternative to meat. One of my all-time favourite soya dishes is agedashidofu – crispy fried tofu served with a delicious sauce and condiments on top. The hot sauce softens the tofu and makes for a warming and satisfying, yet simple dish.
If you're feeling a little nostalgic for the Tokyo Olympics and Paralympics, try making agedashidofu – I promise you're in for a treat! 'Age' (揚げ) means fry, 'dashi' means to take out (出し) but also means stock (出汁) (which is the base of the sauce) and 'dofu' (豆腐) means tofu – the 't' becoming a 'd' as it comes after another word.
I hope you enjoy making it!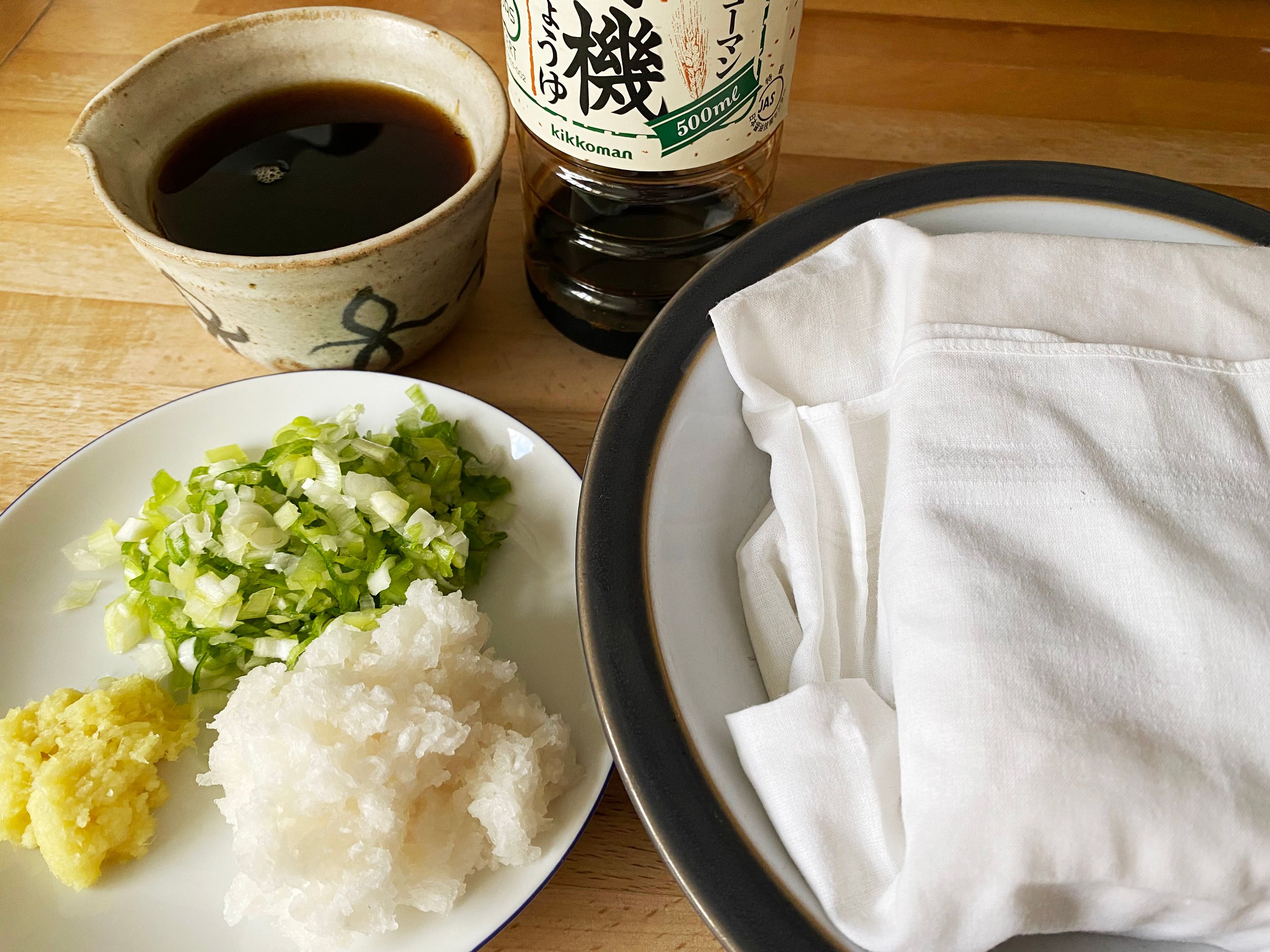 Ingredients
• 1 block of tofu, approx 350g (ideally kinugoshi or silken)
• Flour or cornstarch
• Vegetable oil for frying
• 120ml fish stock
• 1 teaspoon mirin
• 1 tablespoon soy sauce
• Condiments: ginger, daikon radish, both finely grated; finely chopped spring onions


Method
• Start by removing excess water from the tofu. Wrap it in a clean, dry cloth, and place in a slightly tilted pan for 10 minutes, to allow the water to drain out.
• Mix together the fish stock, mirin and soy sauce in a small saucepan and bring to the boil then turn off the heat. Heat vegetable oil in a large frying pan. (Agedashidofu should be deep fried, but I use shallow frying, turning the tofu as I fry to ensure every surface is cooked.)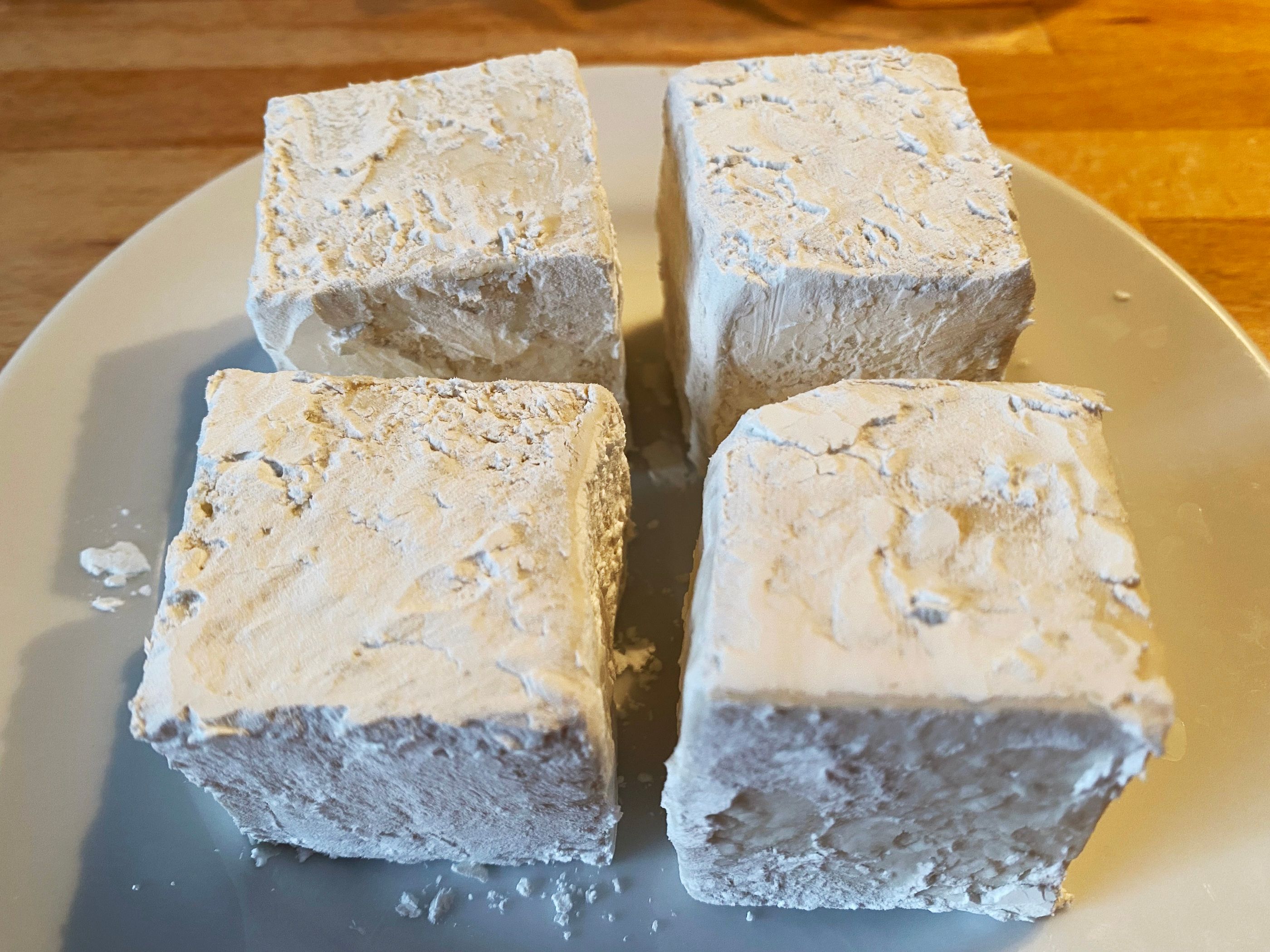 • Cut the tofu into six cubes, coat with flour or cornstarch and place carefully into the hot oil. If deep frying, fry until the cubes are golden in colour, remove with a mesh spoon and drain on kitchen paper. If shallow frying, keep turning them carefully until every side is fried, then remove and drain.
• Place the tofu into serving dishes, cover with the hot dashi sauce and place the grated daikon and ginger on top. Sprinkle the chopped spring onions over the tofu and serve immediately while hot.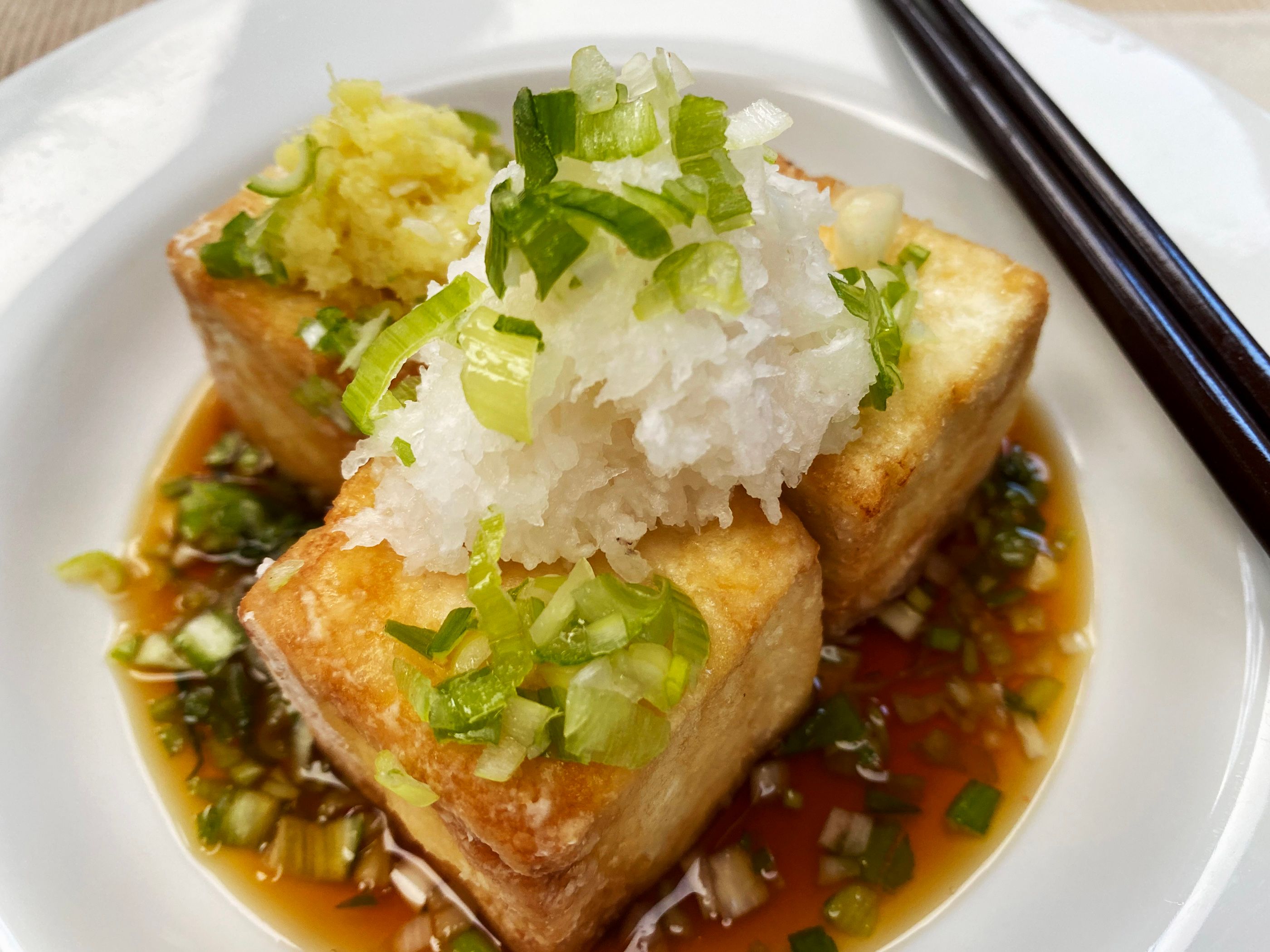 Mara Yamauchi for World Athletics Be Active