Hiyashi chuka (© Mara Yamauchi)
Hot summer days are finally here, and the long-awaited Tokyo Olympics will open next month. We've all heard how hot and humid Tokyo summers can be, and having lived through nine of them, I can assure you they are quite something. But in the same way as they host major sporting events, Japanese people apply flawless organisation, carefully thought-through strategies and effective measures for dealing with summer heat. From air-con to clothing, sleep habits to food, Japan has all manner of coping strategies ready to combat the hot months.
When I lived in Tokyo, I was amazed by how quickly the seasons progress from one to the next, and how promptly food choices change accordingly. People love to eat food which is appropriate for the time of year and which helps you to cope with the climate's challenges.
Hot, humid summers have an entire menu of must-eat food items. Flavoured, shaved ice deserts and grilled unagi eel are two of summer's top foods which promise to keep you energised. But my absolute favourite is 'hiyashi chuka', a cold noodle dish covered with colourful, tasty toppings and a delicious sauce. Literally meaning 'chilled Chinese', it is similar to ramen but served refreshingly cold to help fight off heat-induced lethargy. Other names for it are 'reimen' (cold noodles), or 'hiyashi ramen' (chilled ramen).
If you're planning to spend many hours in front of the TV watching the Olympics, do give this dish a try. I promise, it is perfect for a hot, summer's day!


Ingredients
• Ramen noodles, 2 portions
• Toppings: cucumber, carrots, ham, cherry tomatoes, 2 eggs, cress
• Sauce: 25ml soy sauce, 30ml rice vinegar, 30ml cold water, 1 tablespoon sugar, pinch of salt, 1 tablespoon sesame oil, 1 tablespoon toasted sesame seeds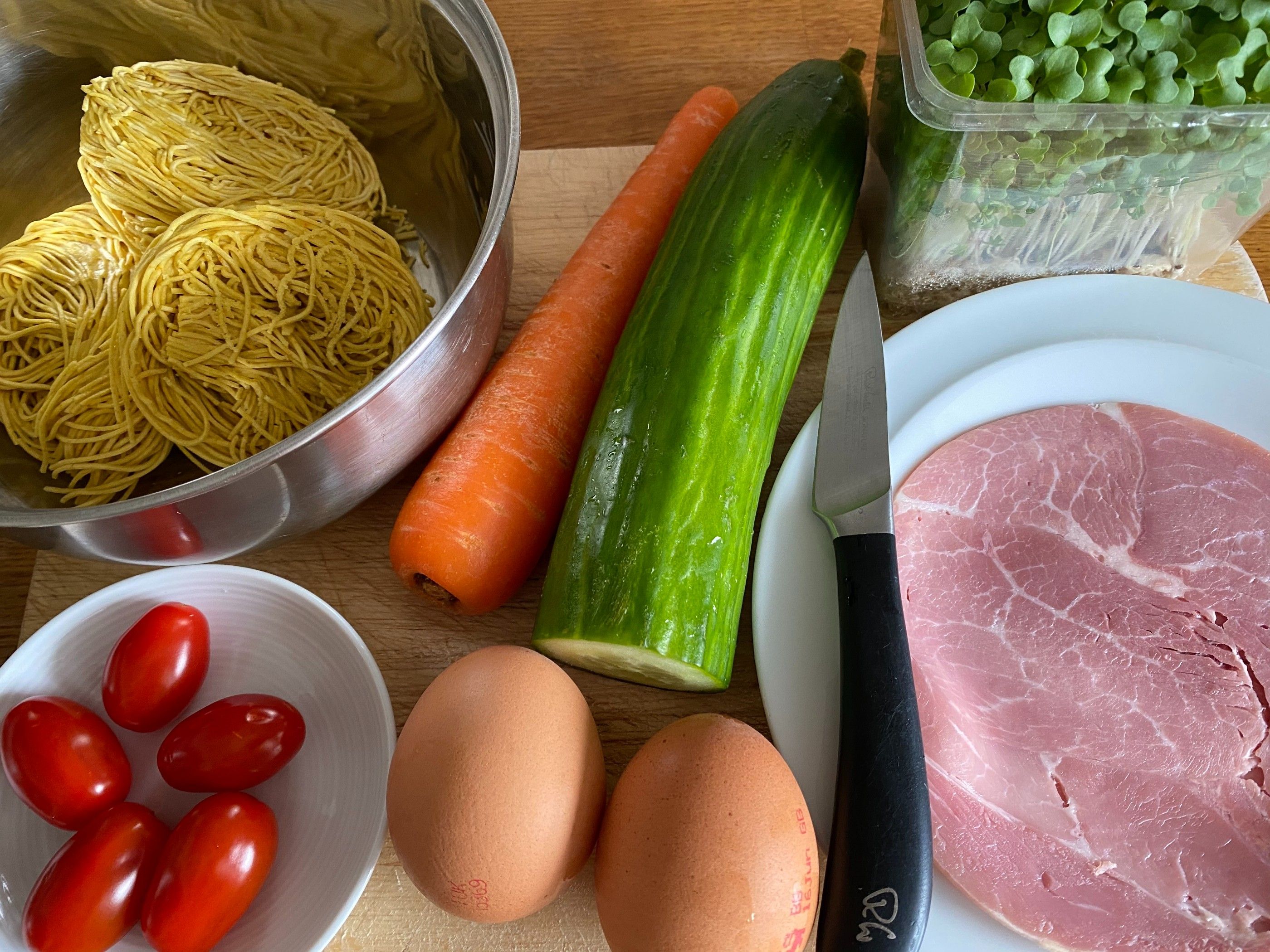 Method
• Start by boiling the eggs for about seven minutes to ensure they are hard-boiled but the yolks are still a little soft. Remove, allow to cool, peel and cut into halves.
• Next make the sauce by mixing all the ingredients together in a bowl. Leave in the fridge to chill.
• Boil the noodles according to the instructions. As soon as they are al dente, drain and rinse under cold water to cool them quickly. Arrange the cold noodles in two bowls.
• Now prepare the toppings. Carefully chop the cucumber, carrots and ham into matchsticks. Slice the tomatoes in half. Cut the cress with scissors.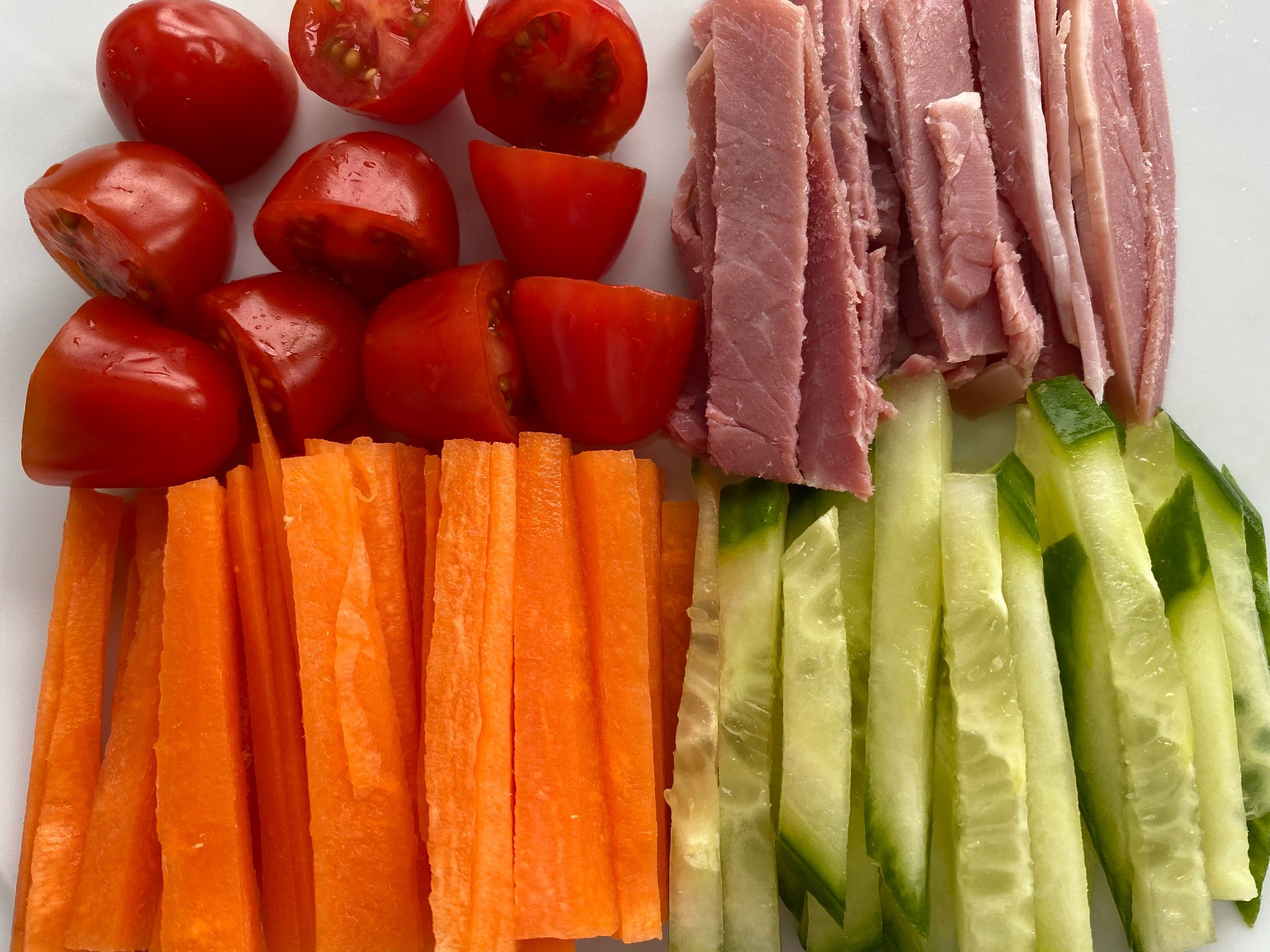 • To assemble your dish, place the toppings carefully on the noodles, sloping upwards towards the centre of the dish. Keep the same ingredients together rather than mixing them up. Finally, pour over the sauce, sprinkle the cress on top as a garnish and serve immediately.
You can use a wide range of alternative toppings according to what you like to eat, for example, crab sticks, boiled chicken or pork, prawns, sweetcorn, bean sprouts, wakame seaweed and radishes. Enjoy!
Mara Yamauchi for World Athletics