Wild garlic pesto (© Mara Yamauchi)
One of the wonders of spring is it heralds the arrival of edible plants.
From spring all the way through to autumn, a steady stream of fresh, delicious produce is on its way, and is a joy to look forward to. There is something special about foraging for your own edible ingredients and then cooking them into a tasty meal or snack, with the knowledge that what you are eating is entirely natural, fresh, local and unprocessed.
We humans evolved as hunter-gatherers, and running was our mode of transport. So running was central to our ability to find and gather food from our environment, and therefore to survive all this time. Perhaps this is why I find foraging for natural edible plants so rewarding – I'm going back to the essence of being human, and it involves running!
Wild garlic is one of the first edible plants to appear in the UK as winter ends. A cousin of onions and garlic in the allium family, it has beautiful strong green leaves which grow in great swathes in shady woodland. Then come gorgeous, delicate white flowers which are also edible.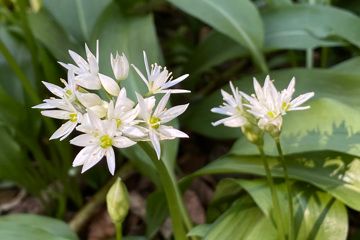 Going for a spring walk through woodland will often bring a whiff of garlic in the air – then you know you are surrounded by the stuff! Its flavour is much milder than normal garlic. But, unlike normal garlic which is used in small amounts to add flavour to dishes, wild garlic leaves can be the main ingredient in some dishes, with their bulk and mild flavour.
Pesto is my all-time favourite wild garlic dish, but it can also be used in soups and salads, and to flavour bread, omelettes and sauces.
If you are foraging your own wild garlic, always follow common sense rules such as ensuring you are allowed to pick, only taking small amounts, and taking care that you do not get mixed up with other similar-looking plants which may be poisonous.
Ingredients
• 250g wild garlic leaves, washed and roughly chopped
• 100g parmesan, finely grated
• 2 garlic cloves, finely chopped
• 1 lemon, the skin's zest finely grated and the juice
• 100g pine nuts
• 300ml olive oil


Method
• Put the wild garlic leaves, parmesan, garlic, lemon zest and juice, and pine nuts into a food processor with about half the olive oil. Mix briefly – ideally you want a rough consistency, with some of the parmesan gratings and pine nuts still intact, not a very smooth paste. Remove from the food processor into a large bowl.
• Add more oil and mix it in with a spoon, until you have the right balance of oil and fresh ingredients. The pesto should be quite oily, as opposed to a leafy paste, but not swimming in oil. Add salt and pepper to taste.
• Transfer to a container, add a little oil on to the top which helps it to keep, and store in the fridge for up to two weeks.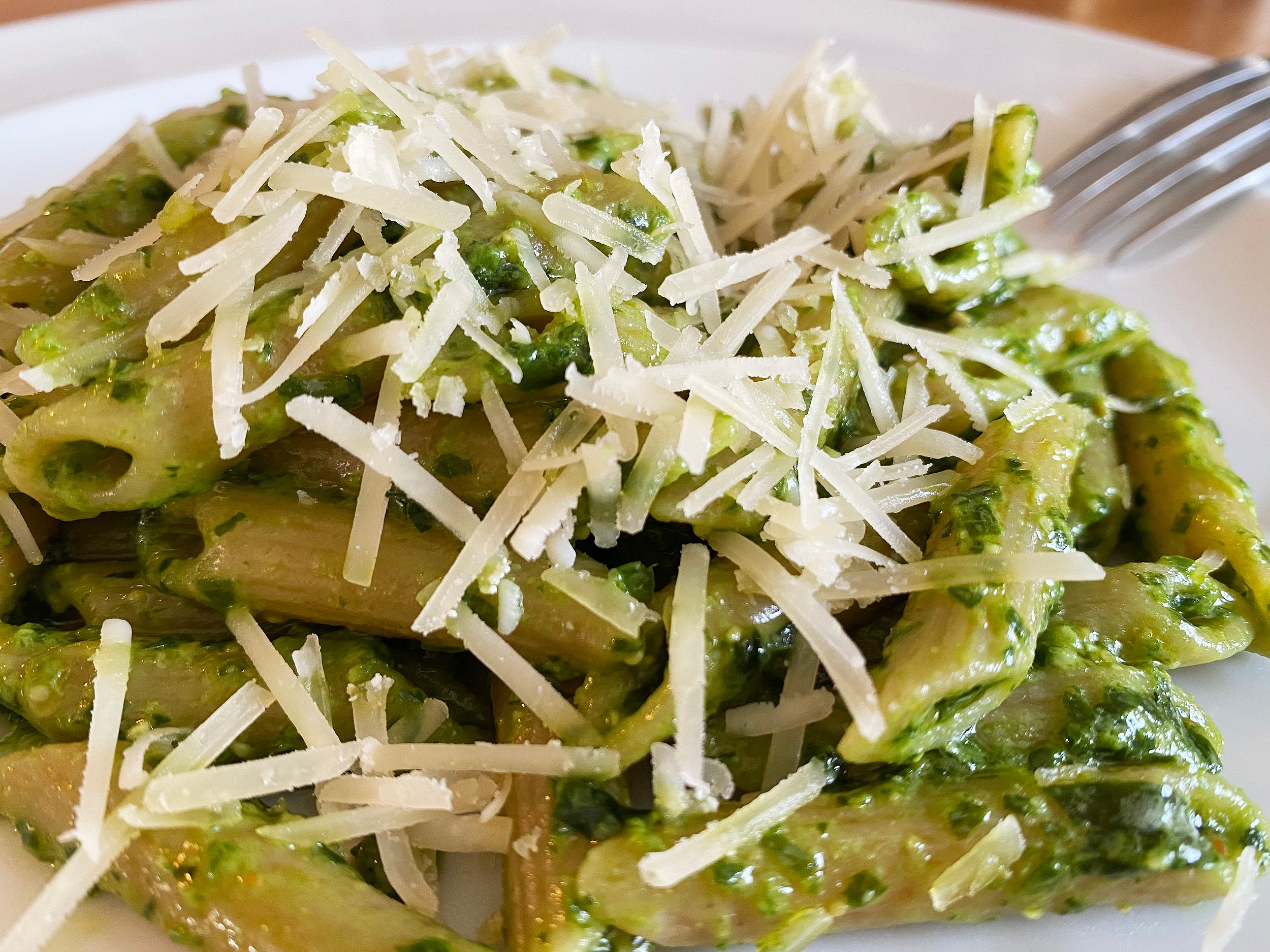 Your pesto can be used in pasta, on top of pizza, or for dipping fresh bread and vegetables into like a salsa. Enjoy!
Mara Yamauchi for World Athletics