Erriyon Knighton at the Tokyo Olympic Games (© AFP / Getty Images)
For many young sprinters that have emerged in recent years, being touted as 'the next Usain Bolt' can be something of a poisoned chalice.
No one, not least a teenager, needs that kind of pressure on their shoulders, after all. And the focus for any young athlete should of course be on making a name for themselves; not on trying to become a replica of a past once-in-a-generation star.
But sometimes the comparisons are unavoidable – especially when a superstar's records are broken.
Erriyon Knighton made headlines earlier this year when he broke Usain Bolt's world U18 best for 200m by 0.02. The 17-year-old US sprinter scorched to a 20.11 victory in Jacksonville in late May, beating a field that included established international seniors including 2016 world indoor 60m champion Trayvon Bromell, European 100m champion Zharnel Hughes and 2014 European 200m champion Adam Gemili.
Knighton, who earlier in the year had clocked a wind-assisted 9.99 and wind-legal PB of 10.16 over 100m, didn't compete again until the US Olympic Trials where, at the time of the first round, he had just the 10th-fastest PB of the 200m field.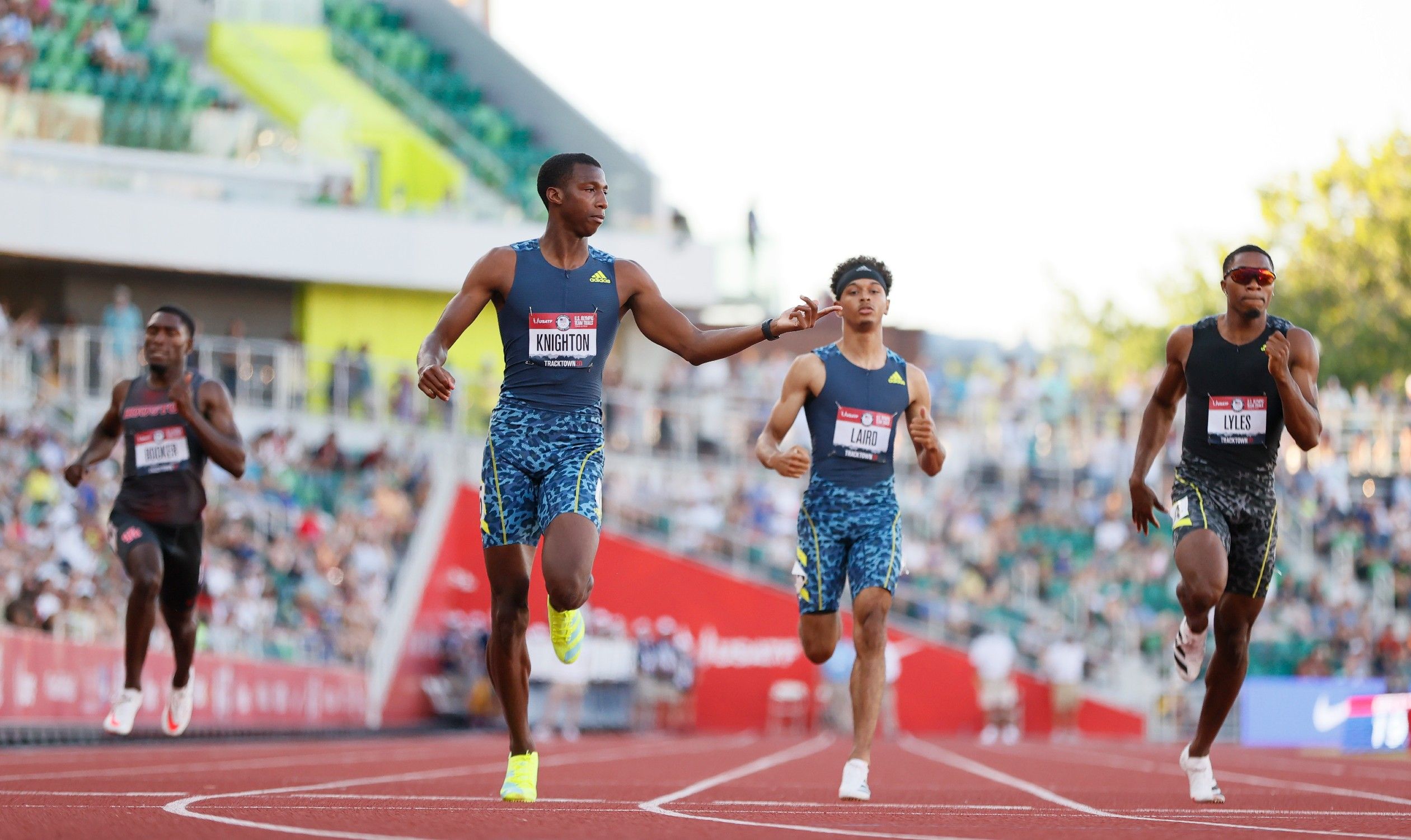 But he caught almost everyone – opponents and fans – by surprise when he blazed to a 20.04 PB in the first round, finishing comfortably ahead of world champion Noah Lyles, breaking the North American U20 record and rewriting Bolt's world U18 best.
This was just the first round. And it looked as though Knighton wasn't even going flat-out.
Sure enough, he moved up a gear the next day for the semifinals. Once again, Knighton was drawn in the same heat as Lyles. And once again, Knighton produced the fastest time of the round with a 19.88 PB, this time breaking Bolt's world U20 record of 19.93 that had stood since 2004. And this, despite Knighton having two more full years as an U20 athlete.
"Heading into the US Trials, for me it was just about making the final, I didn't know I was going to make the team," says Knighton. "My prelim was a good race, I ran 20.04, and I felt really good and made it to the semifinals. Then I ran 19.88, which put me at the top of the list going into the finals. At that point, it became all about making the team, so I just ran as fast as I could and hoped that I'd make the team."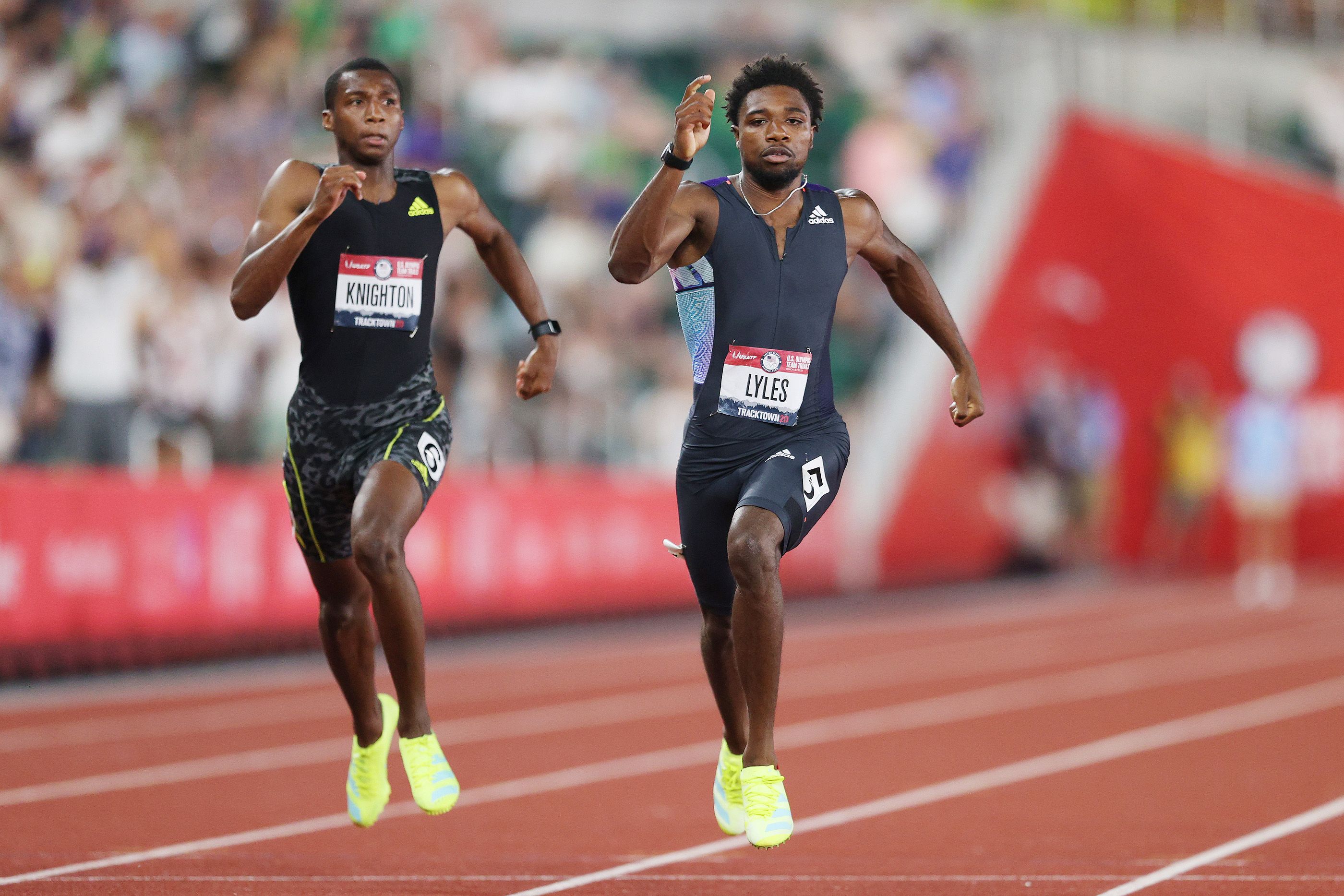 Little more than 24 hours later, Knighton lined up for the biggest race of his short career to date. Despite being the youngest in the field by six years, he wasn't overawed by the occasion and kept his cool to finish third in a lifetime best – and another world U20 record – of 19.84. He was just 0.1 behind Lyles, 0.06 behind Kenny Bednarek, who would go on to take Olympic silver over the distance, and 0.06 ahead of Fred Kerley, who went on to earn Olympic 100m silver.
More significantly, though, Knighton's third-place finish meant he had booked his spot on the US team for the Tokyo Olympics.
In between the Trials and the Games, Knighton had one race and finished a highly respectable third at the Continental Tour Gold meeting in Szekesfehervar, just 0.06 behind Canada's Andre De Grasse, who went on to win gold over the distance in Tokyo.
The competition was a valuable one ahead of his Olympic debut. And once he arrived in Tokyo, he simply tried to soak in as much of the experience as he could.
"After securing my place on the team, I was nervous because it felt as though I had a new burden on my back," he says. "The Olympics was just my second time competing overseas, but I had to just keep my mind focused and train consistently.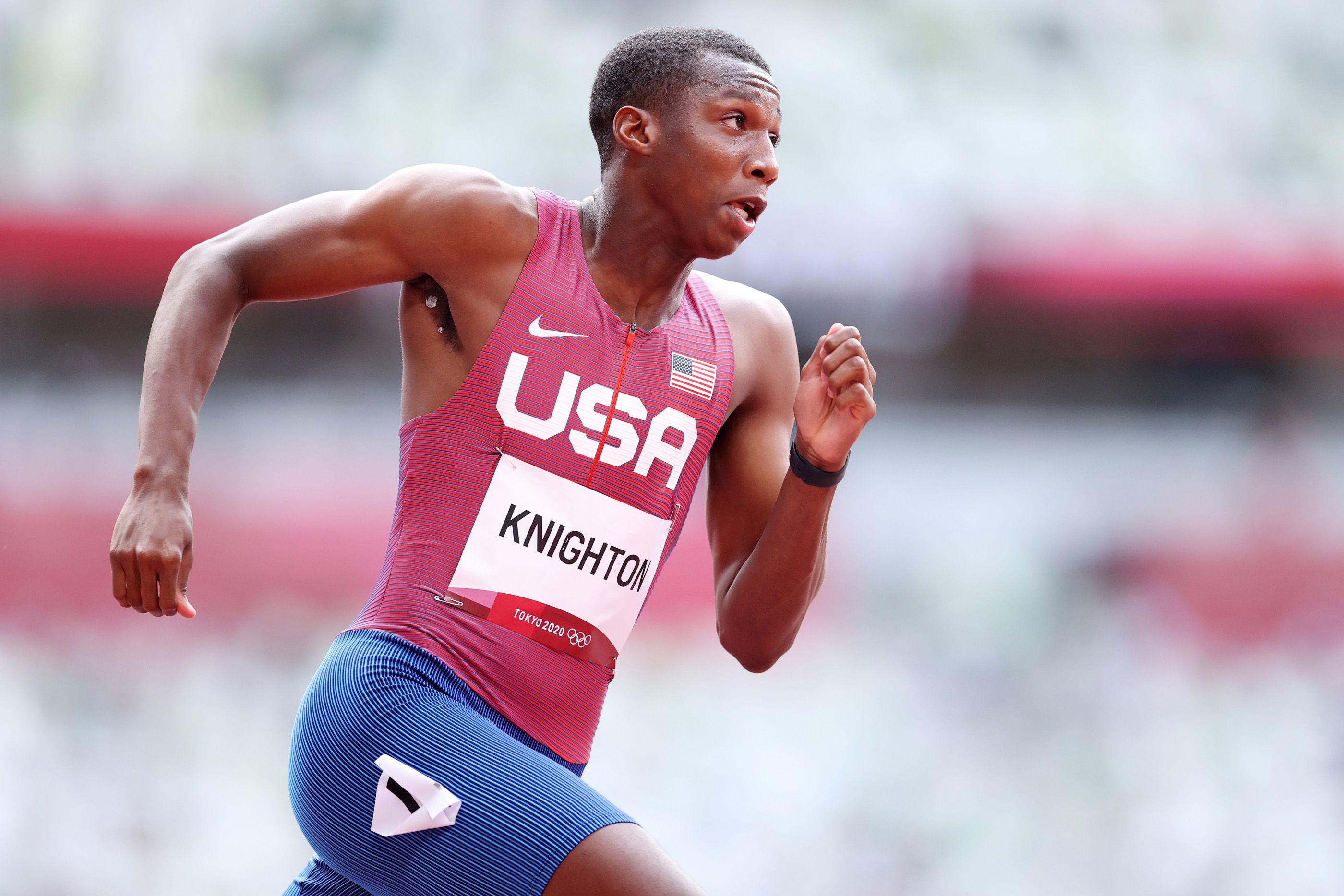 "It felt pretty good to be part of the US team," he added. "When I got to Tokyo, it felt like a new world. It's so different to the US, so when I got there I was just taking everything in. I talked to some of the athletes who've been doing this for a really long time, trying to learn from them and take in every piece of knowledge I could get because it was my first Olympics."
Knighton's Olympic encounter was incredibly similar to his US Trials campaign. Once again, he won his heat (20.55) and semifinal (20.02). Once again, he finished behind Bednarek and Lyles in the final. The only difference was that De Grasse finished ahead of the US trio, meaning Knighton finished fourth, just outside the medals.
Although he was initially disappointed to miss out on a medal by just 0.19, Knighton soon realised the magnitude of his achievement.
"At the time I was a bit upset that I didn't get a medal, but I tried to look on the bright side of things and realised that placing fourth at such a young age is a huge accomplishment," he says.
"My Tokyo experience, and getting fourth place, is actually my highlight of the year. And it gives me something to build on going into the next Olympics."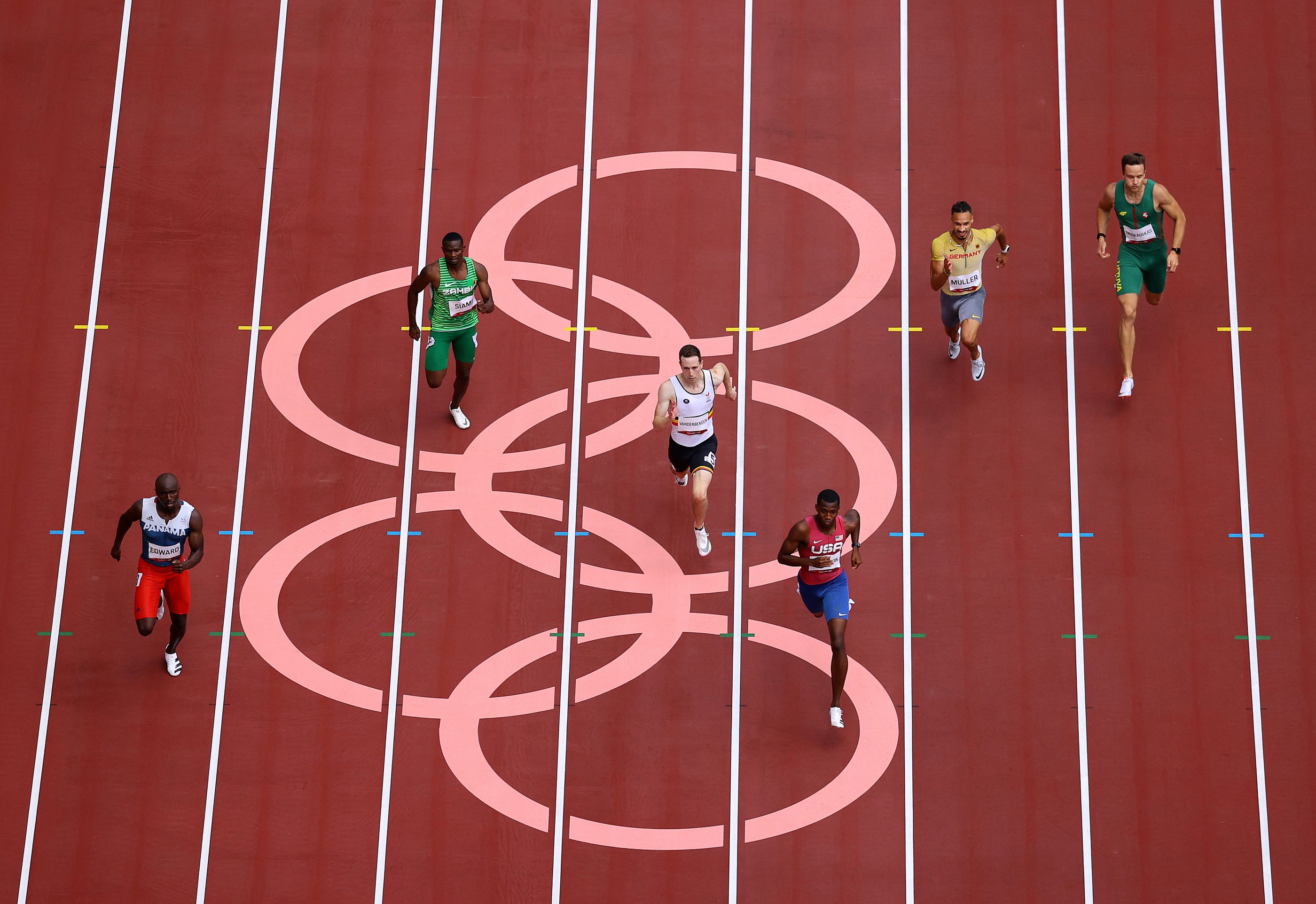 Rising star, guided by established stars
Knighton's Olympic performance and numerous world U20 records led to him being named the Male Rising Star of the Year at the World Athletics Awards 2021.
He beat the likes of French sprint hurdler Sasha Zhoya, US 400m hurdler Sean Burrell, Ethiopian distance runner Tadese Worku and Kenyan 800m runner Emmanuel Wanyonyi. Given the high-quality list of finalists, Knighton was pleasantly surprised to receive the award.
"I really didn't know (if I would win)," he says. "I thought it was going to be super close between me and the hurdler (Zhoya)."
A big part of Knighton's success this year, he says, is down to the people and training partners with whom he surrounds himself. He trains in Florida alongside the likes of world 110m hurdles champion Grant Holloway, 2016 world indoor long jump champion Marquis Dendy and 2016 world U20 long jump champion Yanis David.
Holloway, in particular, has become something of a mentor to Knighton.
"Almost everything I've learned about being a professional athlete has come from Grant," says Knighton. "After the Olympic Trials, he told me to just believe in myself and to not let anyone set unrealistic goals for me. He told me the sky is the limit.
"Going into each training session, everyone in the group has the shared goal of getting better. I also know that I will continue to improve simply by being around them because I can see they're all hungry to do the work that's required to achieve their big goals."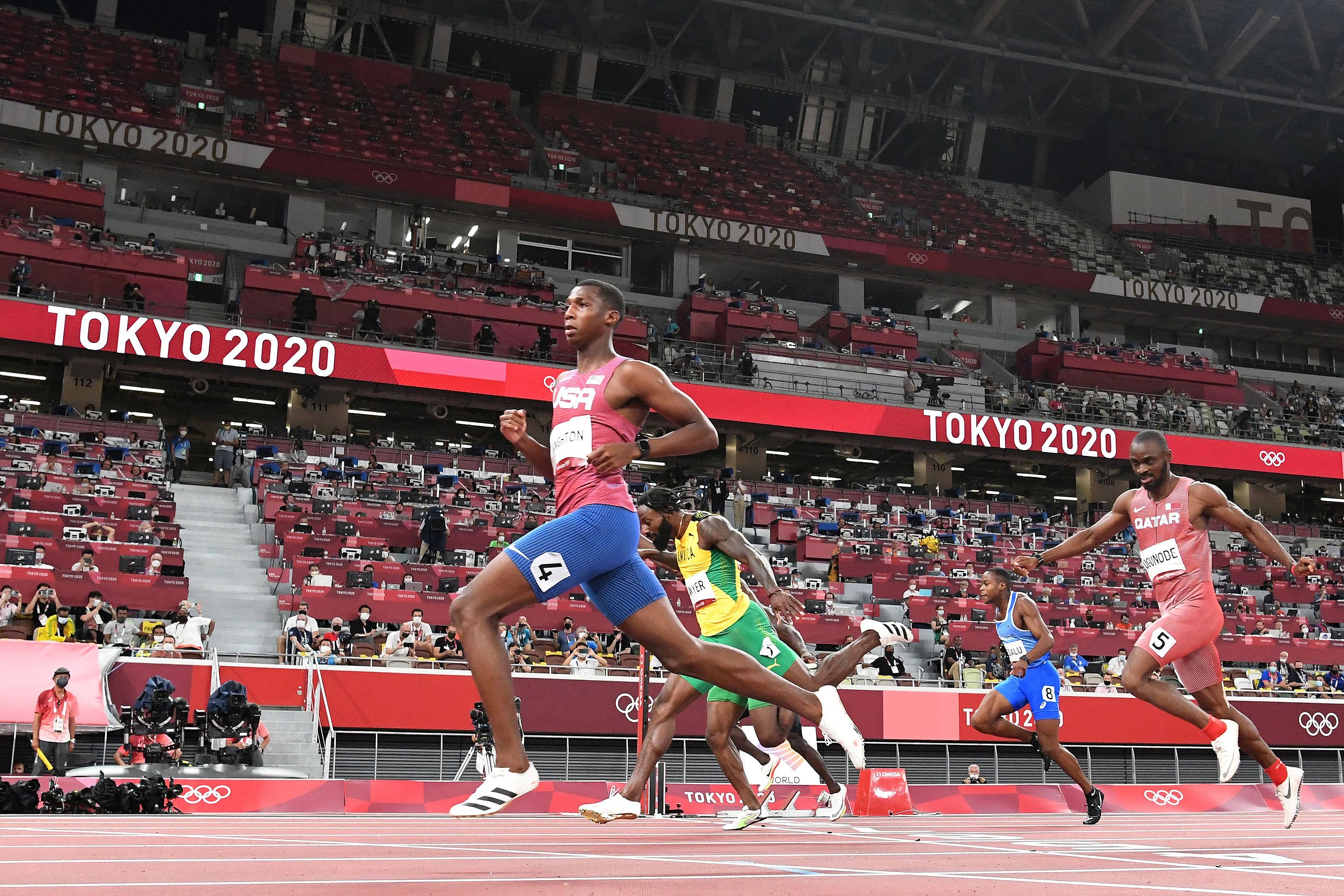 Knighton has already started to turn his attention to his targets for 2022, which includes earning a global medal on home soil at the World Athletics Championships Oregon22.
"Making the podium is my goal for the World Championships," he says. "And I'd love to be picked for a relay, whether it's the 4x100m or 4x400m. I'd also love to compete at the World U20 Championships in Cali. I feel like I missed an opportunity by not being in Nairobi this year."
He has also learned to embrace the Bolt comparisons, taking them as a compliment as opposed to a burden.
"It feels really good (to be faster than Bolt was at this age), but I try to stay humble with it and not get a big head," he says. "I just have to keep training and hopefully I can keep progressing at this rate.
"I would like to break Usain Bolt's world record. I'm going to do all I can to get there, but I'll just take it step by step.
"Technically and physically, I think I can get a lot stronger," he adds. "Getting a bigger base and knowing how to run the 200m right. Once I learn how to really run it, I think I'll be a lot better."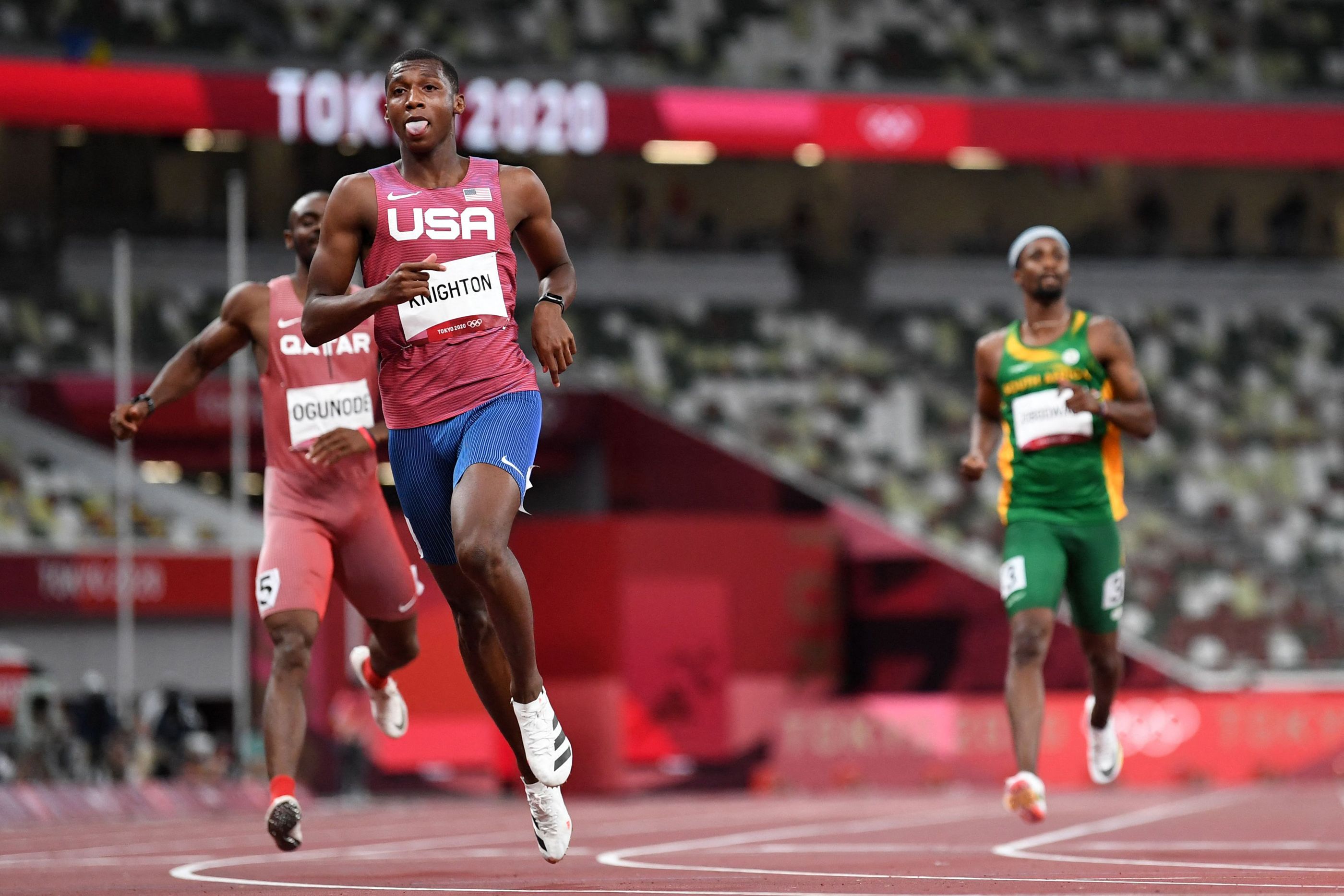 For now, though, the 17-year-old is simply trying to make the most of every opportunity that comes his way, using them as stepping stones to future long-term success.
"Kids my age don't really get to do what I do, so these experiences mean a lot," he says. "I'm trying to take in as much as I can.
"Ten years' time is a really big jump. If I can do what I've got to do and train really hard, maybe I could be a triple Olympic champion one day. It all starts right now."
Jon Mulkeen for World Athletics