Mountain runners in Innsbruck (© WMTRC 2023/Roast Media)
It's a race that pushes – and punishes – athletes in every way imaginable: an 85-kilometre slog up, down and around the rugged terrain of Alpine mountains, at altitudes that would make the more sedentary among us wheeze on a simple hike. It's not for the faint of heart, the brittle of body, the weak of spirit.
At the World Mountain and Trail Running Championships in Innsbruck-Stubai on Friday (9), the longest race of the programme sees more than 300 of the world's best off-road runners head into thin air for one of the toughest races of all: the trail long.
A race like this offers great rewards, but also comes with risks. Everyone standing on the line accepts this, and those working behind the scenes meanwhile, do everything they can to mitigate it.
There are "between 450 and 500" people working on the event to ensure its safety, according to Alexander Pitti, head of the organising committee, with 80 people stationed along the course, helping runners stay on track and swiftly available to help if things go awry.
To monitor the athletes' progress, organisers developed a traffic-light system, utilising software that monitors their progress at various checkpoints and alerts them to anyone in potential danger. "We have different stages, yellow and red, depending on when the athlete should come past," says Pitti. "Then we can make sure to go out and protect the athlete in the best way. If it's green, then everything is perfect."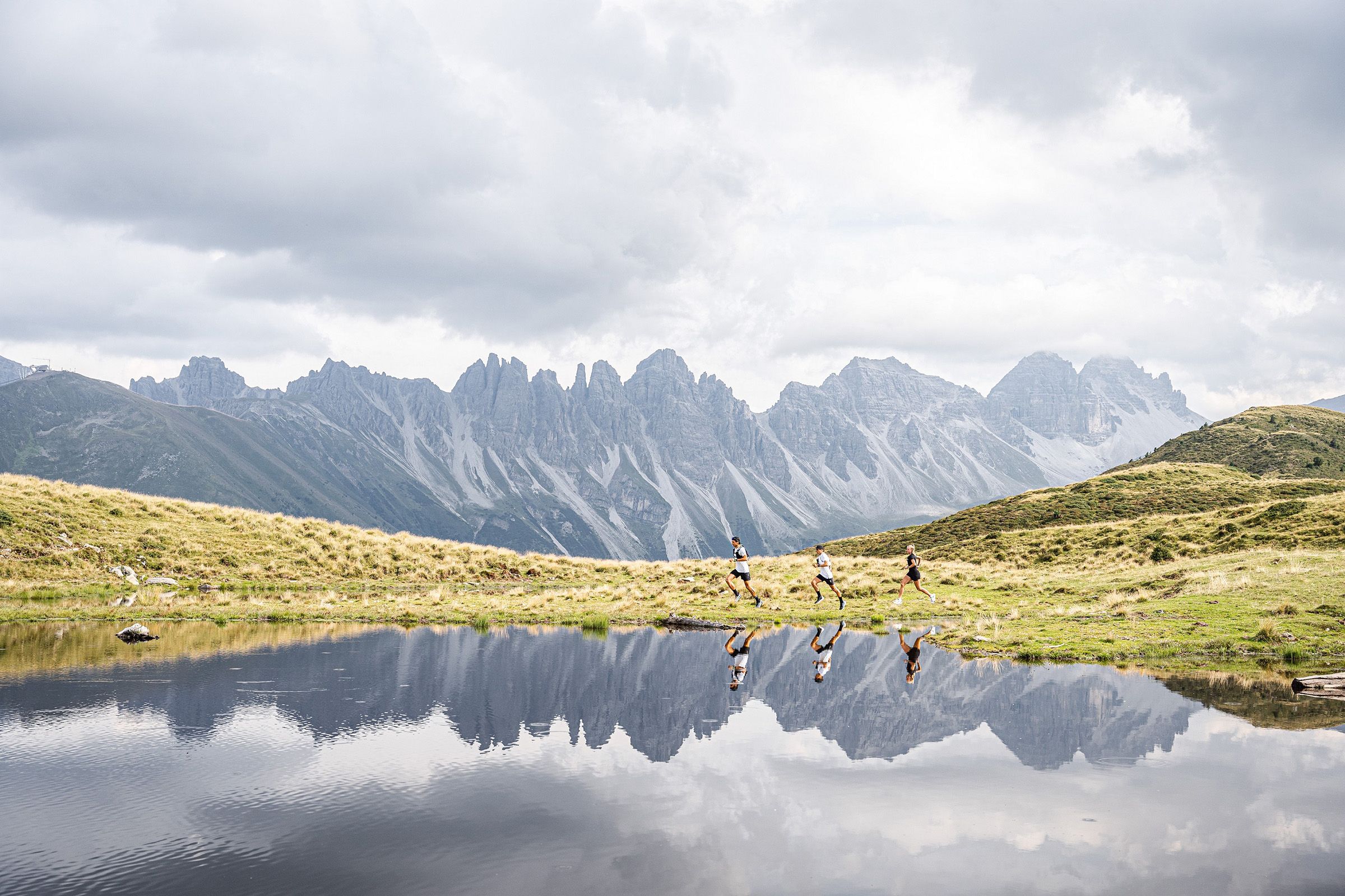 Mountain runners in Innsbruck (© WMTRC 2023/Roast Media)
But in a race of such length, with the winners expected to take 9-10 hours to reach the finish, there are other risks besides getting lost.
One of the biggest is heat stroke. At the inaugural edition of the championships last year in Thailand, there were 12 cases of heat stroke among competitors, according to Paolo Emilio Adami, Medical Manager with the World Athletics Health and Science Department.
That event featured hot, humid conditions, though Adami explains that when it comes to heat stroke, it's not so much the overall temperature that poses the big risk as much as the athletes' acclimatisation period.
"Otherwise, it would not be possible for populations in the Arabic peninsula, or in southeast Asia, where it's always warm and humid, to do any type of exercise or activity," he says. "The risk is the sudden change between temperature and humidity. Having the athletes arriving where the competition will take place as early as possible (is key) – ideally two weeks in advance."
Conditions at this year's event are far more favourable, so the risk of heat stroke is lower, but not eliminated. Adami and his colleagues at World Athletics' Health and Science Department will be waiting at the finish for athletes in Friday's Trail Long and Saturday's Mountain Classic events, with about 30 competitors participating in a research study to learn more about thermal response among elite athletes during such strenuous events.
Those involved will swallow a capsule that will measure their core temperature during the race, while also wearing a sensor to measure skin temperature, and they will have a small cardiac device on their chest that monitors the stress on their heart.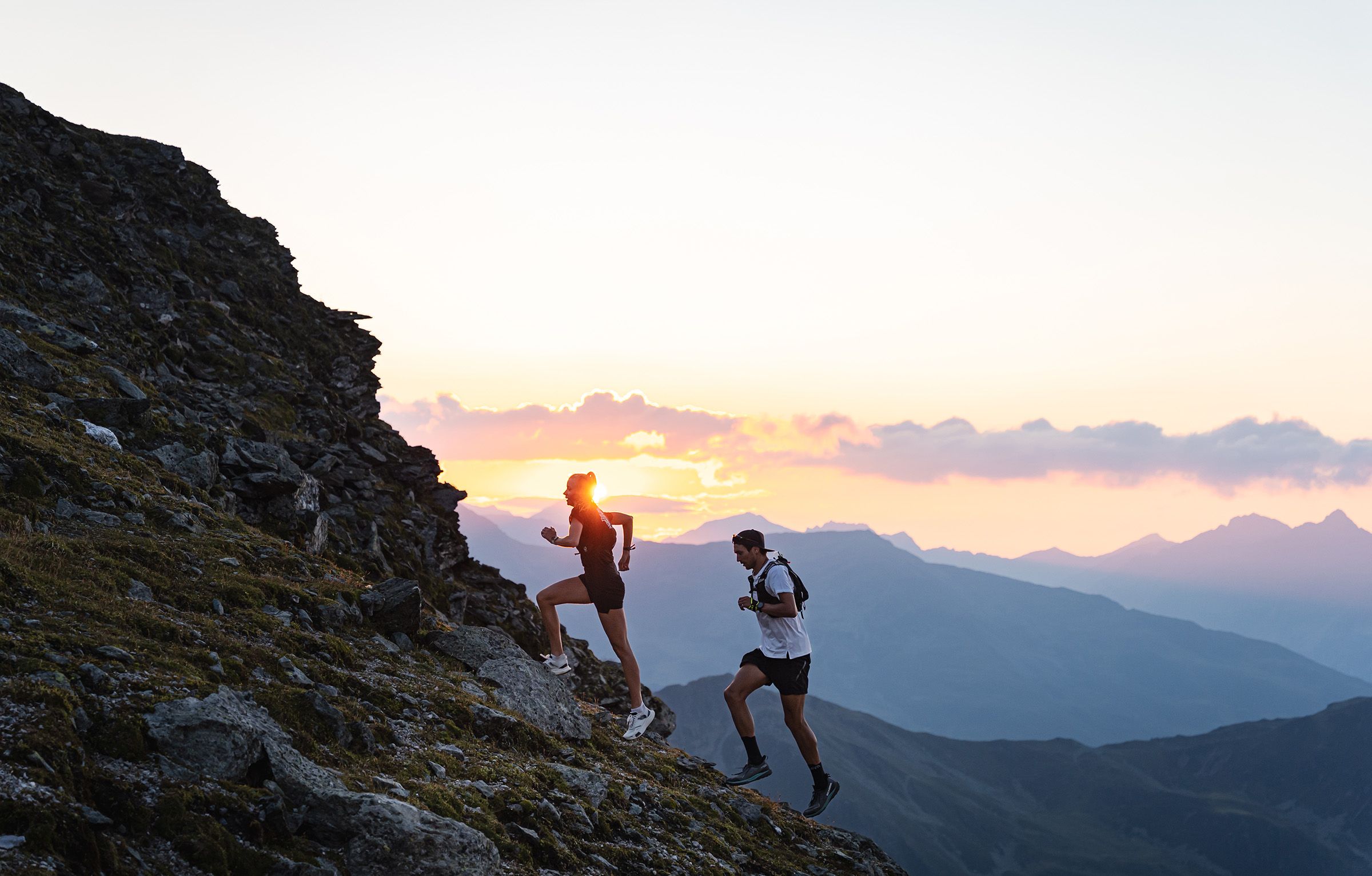 Mountain runners in Innsbruck (© WMTRC 2023/Roast Media)
"These are all parameters that play a major role in development of a heat stroke," says Adami. "It's about trying to understand what's going on in such endurance events where there's also changing altitude. We will also be measuring some blood parameters, mostly related to coagulation, which we know is influenced by altitude, and of course dehydration."
Similar studies were conducted at the World Athletics Championships in Doha and at the World Athletics Race Walking Team Championships in Oman last year, while Adami and his team will do another at the Beach to Beacon 10K race in the US in August.
"What we are seeing is that what really matters is that difference between skin temperature and core temperature," says Adami. "That's something that was not described before."
He explains that those who already experienced heat stroke are known to be at a higher risk of developing it again, though much of the research is aimed at identifying risk factors that predispose certain athletes to it. They also hope to develop a return-to-training protocol for its aftermath, while World Athletics is also funding a PhD project to develop a thermal stress index that can be used to gauge risk across a variety of activities in different conditions.
Of course, the athletes themselves also have a key part to play in the avoidance of such issues, and the preparations began long before they arrived in Austria. South Africa's Daniel Claassen has had Friday's Trail Long on the horizon for many months, and he should have little trouble in the 24-degree temperatures expected.
"We're coming out of the summer now in South Africa so we had really warm months with our training, between 30 and 35 degrees Celsius every day."
View this post on Instagram
Of course, he's well aware how much can go wrong when tackling an 85km race across terrain like this. The biggest risk he sees?
"When you have stomach issues or you can't take food in," he says. "I mean, when you're tired, you can always carry on walking or slow jog. The race is long so it's okay to have bad patches where you don't move as well. But once your stomach goes, if you can't get food into your body, then your day's over."
To avoid overheating, he'll grab some ice and put it on his neck at aid stations, while also putting some ice in his bottles."
To prepare for the event, Claassen has run 120-130km per week, his longest training run being about six hours, about 60% of the time he'll be out on the course in the race. When it comes to nailing things on race day, fuelling is a key component. He'll drink about one litre for each hour of the race, and took in 13 litres in total during a similar-length race recently.
He prefers to take his energy in via liquids, and will consume about 100 grams of carbohydrate each hour of the race, with each bottle of his energy drink containing 90 grams of carbs.
"So I'll aim to have one bottle every hour and then I'll top it up either with something like a banana or an additional gel. But it's a long race, things can go wrong."
Most runners will take a few toilet breaks during a race of this length, but Claassen is the exception. "I actually don't think I've ever stopped on the trail for any toilet breaks ever," he says. "My body just absorbs everything that I take in so I actually don't have to stop."
He and the other competitors will push their bodies to breaking point throughout the day, while off the course, hundreds of others will do everything they can to make sure they come back healthy - ready to push the boundaries of human performance even higher in the future.
Cathal Dennehy for World Athletics