Baked Butterzopf bread (© Mara Yamauchi)
The recent Weltklasse Zurich meeting brought this year's Wanda Diamond League to a close, and what a finale! If you're not yet ready to move on after the excitement in the Swiss city then how about bringing a bit of Switzerland to your home by trying out this recipe for Butterzopf bread?
A soft, light and tremendously tasty plaited bread, Butterzopf, or just Zopf for short, is similar to Challah and brioche. Enriched with butter and milk, if you eat this bread warm and fresh, you might struggle to go back to eating any other type of bread! Traditionally eaten on Sundays and on the Swiss National Day, 1 August, Butterzopf baking in the oven will fill your home with the delightful aroma of a local village bakery.
I first discovered Butterzopf when I was training at altitude in St Moritz. Slices of this divine bread were the perfect antidote to long runs in the mountains which left me drained of energy. The most commonly available Zopf is made with white flour but I found a wholegrain version in the neighbouring village of Pontresina, which was also utterly delicious. I've recently started making Zopf at home. It is surprisingly easy, so do give it a try!


Ingredients
60g butter, melted
300ml milk
8g active dry yeast
2 teaspoons caster sugar
500g strong white bread flour
1 tablespoon salt
Egg wash for brushing: one tablespoon milk with one egg yolk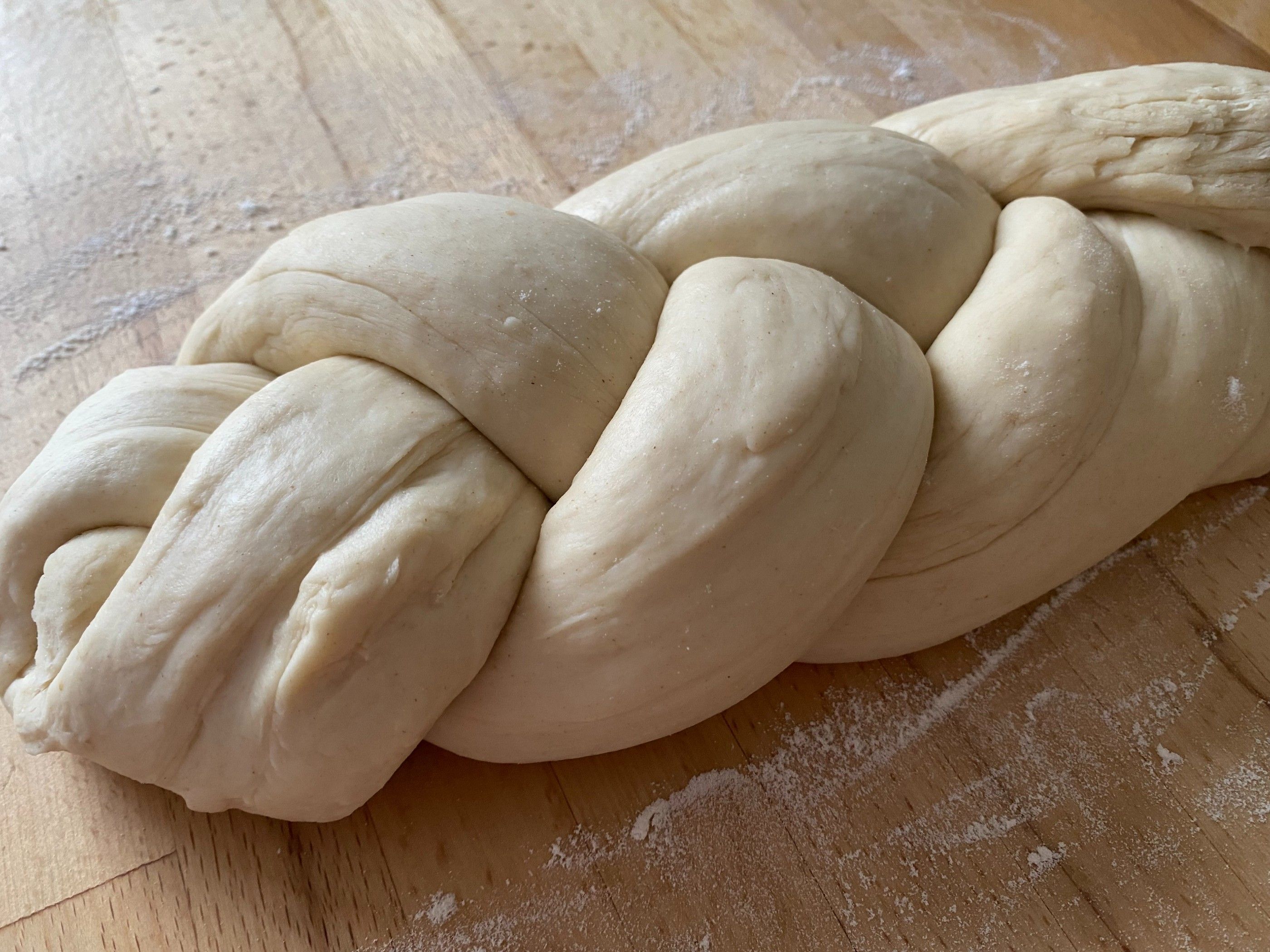 Method
• Mix the melted butter and milk together. The mixture should be lukewarm. In a small bowl, mix the yeast and sugar, then add 2-3 tablespoons of the butter/milk mixture. Stir well and leave for about 5 minutes until you can see the yeast frothing and bubbling.
• In a large bowl, mix the flour and salt, then add the yeast mixture and the remaining butter/milk mixture. With your hands, bring the ingredients together into a dough.
• On a floured surface, knead the dough thoroughly for 10 minutes until springy and elastic. Return the dough to the large bowl, cover with a damp cloth and leave in a warm place until it has doubled in size – about 60-90 minutes.
• Remove the dough and knead lightly for 2-3 minutes to get rid of any air pockets. Now you can form your dough into a plait on a baking sheet lined with baking parchment. Proper Zopf calls for a plait made with two strands of dough. I haven't managed to crack this technique yet, so I make a plait using three strands (I'll keep working on my two-strand technique!).
• Separate the dough into three equal sized pieces, roll them into long strands and then plait them, tucking the two ends underneath cleanly. Then brush the egg wash over the whole plait, cover again with a damp cloth and leave in a warm place for 30 minutes.
• Finally, brush again with the egg wash, and cook for about 35 minutes in a preheated oven at 200 °C. Once cooked, the bottom of the loaf should sound hollow when tapped. Leave it to cool slightly on a wire rack. Enjoy it while it is warm and fresh!



Mara Yamauchi for World Athletics Be Active