Maja Askag in the long jump at the European U20 Championships (© Getty Images)
Almost 1000 athletes representing 119 teams will be in action when the World Athletics U20 Championships Nairobi 21 takes place in Kenya from 17-22 August.
The opening ceremony will take place on 17 August ahead of the first day of competition on 18 August.
Here we take a look ahead to the women's jumps and throws.
Women's high jump
The entry list features five athletes who have soared over 1.90m, led by Belgian 16-year-old Merel Maes and Laureen Maxwell of France who have both cleared 1.91m in 2021. For Maes, that performance secured her a second national title as she added indoor gold to her win outdoors last summer, her 1.91m improving the national U20 record. The youngest entry for the European Indoor Championships in Torun in March, Maes has an outdoor best of 1.88m and will be looking to bounce back after the disappointment of being unable to clear her opening height at the European U20 competition in Tallinn.
Maxwell's clearance also gained her national senior gold in a year where she has improved her high jump best by 9cm and has also taken her 100m hurdles PB to 13.61. Authorised neutral athletes Natalya Spiridonova, who claimed European U20 silver in July, and Adelina Khalikov, plus Italy's Idea Pieroni, have all gone over 1.90m in the past couple of years.
Serbia's Angelina Topic has cleared a PB of 1.88m this year and will hope to follow in the footsteps of her father Dragutin Topic, who won the 1990 world U20 title with a 2.37m clearance which still stands as the world U20 record today.
Women's pole vault
Having recently claimed European U20 silver to go with her medal of the same colour from the European U18 Championships in 2018, 19-year-old Emma Brentel of France will be looking to add a global medal to her collection and she leads the entries with her 4.30m PB clearance from June. Eight of the nine athletes on the entry list have all achieved their lifetime bests this year, including Canada's Heather Abadie – daughter of Olympic hurdler Donalda Duprey-Abadie – who has cleared 4.25m both indoors and outdoors.
Brentel's 17-year-old teammate Elise Russis has improved her best to 4.21m in 2021 and finished sixth at the European U20 Championships, while Petra Garamvolgyi cleared a national U20 record of 4.20m to finish second at the Hungarian Championships.
Women's long jump
Sweden's 18-year-old Maja Askag achieved a horizontal jumps double at last month's European U20 Championships in Tallinn, improving her PBs in both the long jump and triple jump to win her two titles. In the long jump her series included a legal PB of 6.45m, which improved on her previous best of 6.38m, and a marginally wind-assisted 6.80m (2.2m/s), which secured her the title ahead of Spain's Tessy Ebosele, whose 6.63m is the leading legal mark among the entries for Nairobi.
Italy's Arianna Battistella has also improved to 6.55m this season, while another seven athletes – Poland's Anna Matuszewicz (6.49m), Ukraine's Mariia Horielova (6.49m), India's U20 record-holder Shaili Singh (6.48m), Brazil's Lissandra Maysa Campos (6.45m), Jamaica's Shantae Foreman (6.43m), Nigeria's Ruth Agadama (6.42m) and Poland's Roksana Jedraszak – have gone beyond 6.40m this season.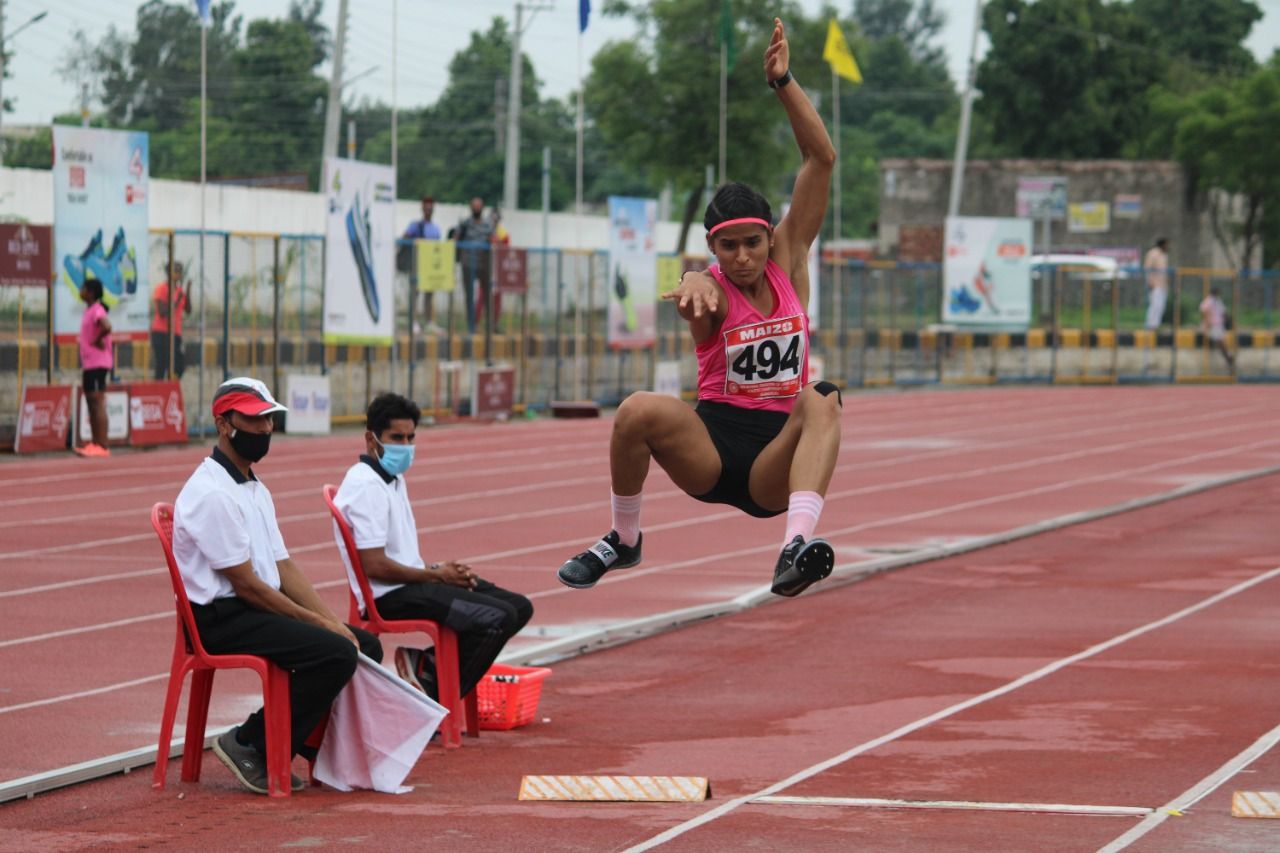 Indian long jumper Shaili Singh (© Athletics Federation of India)

Italy's Larissa Iapichino, the daughter of Olympic and world medallist Fiona May, broke the world under-20 indoor record with 6.91m in February but will miss the World U20 Championships due to the foot injury which also prevented her from competing at the Olympics.
Women's triple jump
Two days before her European U20 long jump success, Maja Askag leapt a Swedish U20 triple jump record of 14.05m (0.8m/s) to win the competition by 40cm. That's also how much she leads the Nairobi entry list by, with the top three in Tallinn all competing again. Authorised neutral athlete Valeriya Volovlikova claimed European U20 silver (13.65m), with Latvian U20 record-holder Darja Sopova third (13.62m), and they lead the entry list again for the global competition in Nairobi along with Sohane Aucagos of France (13.65m).
Like Askag, Spain's Tessy Ebosele is another athlete doubling up with the long jump and she set a PB of 13.54m indoors in February. Two other athletes – Italy's Greta Brugnolo (13.49m) and Jamaica's Ackelia Smith (13.47m) – have also gone beyond 13.40m this year.
Women's shot put
Turkey's 17-year-old Pinar Akyol has finished in the top three in all 15 of the finals she has contested in 2021, with her wins including victory at the European U20 Championships and in the European Throwing Cup U23 competition, where she threw her world U20-leading PB of 17.65m. South African champion and national U20 record-holder Miné De Klerk has a best just 10cm off that mark, setting up an exciting head-to-head.
They top the field by more than a metre, with De Klerk's teammate Dane Roets, the 2018 African Youth Games champion, closest with her 16.12m PB from May. Authorised neutral athlete Daria Shinkevich and Czech Republic's Katrin Brzyszkowska are also in their best-ever form this year and have thrown 15.79m and 15.74m respectively.
Women's discus
Authorised neutral athlete Violetta Ignatyeva is the 2018 European U18 and 2021 European U20 champion and now, with a PB of 62.54m, she is the big favourite to gain global gold in Nairobi. That mark set in Sochi in April improved the 40-year-old Russian U20 record by 26cm and is more than six metres further than any other athlete in the 14-strong field has ever recorded.
In Tallinn her winning throw for the European U20 title was 58.65m, with Alina Nikitsenka of Belarus claiming bronze thanks to a best of 55.04m.
Despoina Areti Filippidou of Greece is the third athlete on the entry list to have surpassed 55 metres this year (55.12m), while Jamaica's Cedricka Williams (53.42m) and South Africa's Miné De Klerk – who is doubling up with the shot put – are the two other 53 metre-plus throwers in the field.
Women's hammer
Silja Kosonen was one of the 13 athletes who competed at the Olympic Games en route to the World U20 Championships and there the Finnish rising hammer star threw 70.49m to place 14th in qualifying. After improving to 71.34m as a 17-year-old in 2020, Kosonen opened her 2021 summer season with a senior national record and European U20 record of 72.44m. She then went even further, throwing 73.43m in June to break the 16-year-old world U20 record.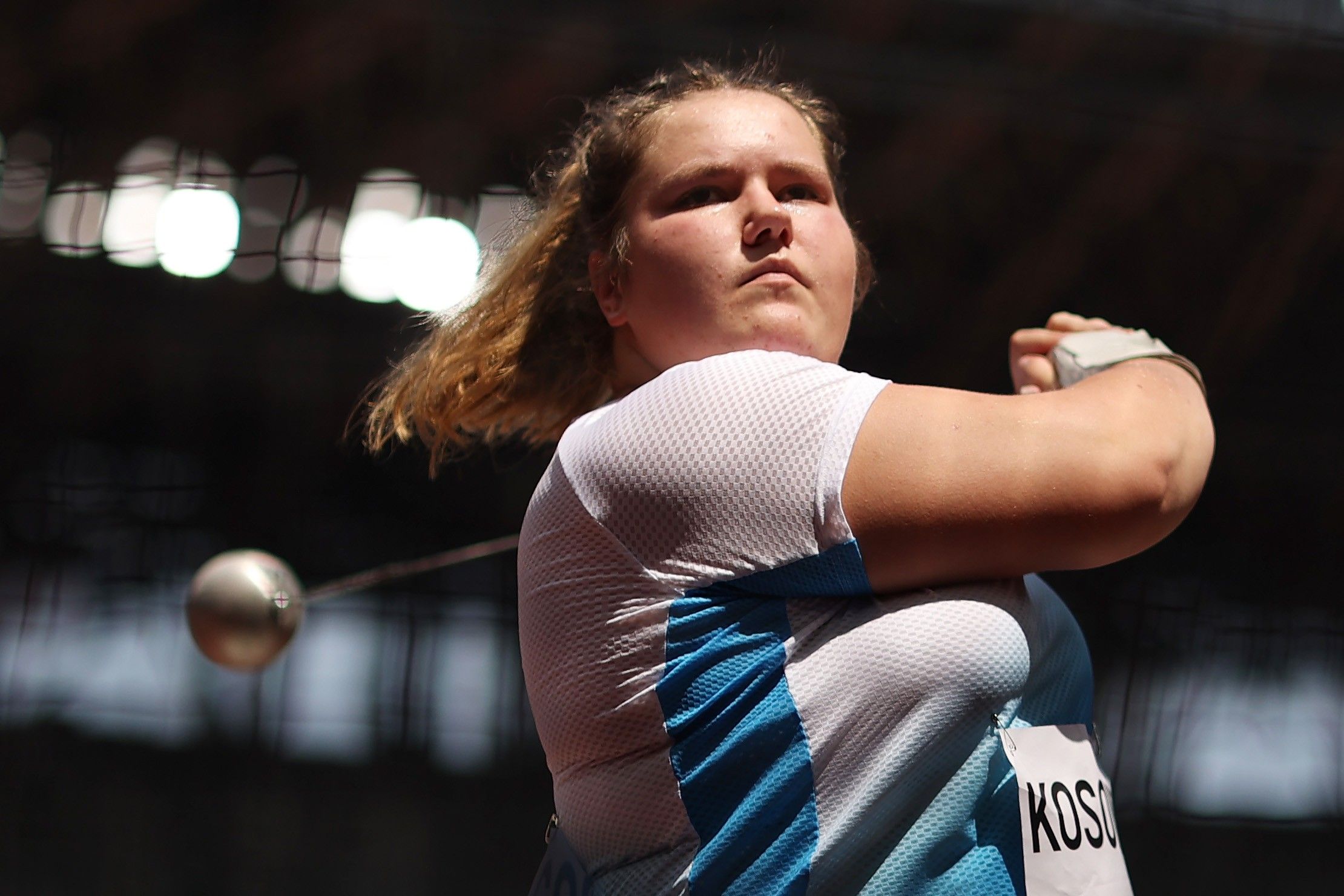 Kosonen looks favourite to add the world title to her European U20 gold and could set another record with the championship best being 70.62m achieved by Alexandra Tavernier in 2012. Looking to challenge her will be French thrower Rose Loga who set a national U20 record of 71.09m in January and secured silver behind Kosonen in Tallinn. There could be a repeat of that podium, with bronze medallist Maryola Bukel of Belarus also in action and with a 67.54m PB to her name from April.
Women's javelin
The women's javelin looks set to be a high-quality affair, with three athletes having thrown over 60 metres this year, the list topped by Elina Tzengko of Greece. The 18-year-old threw 63.96m in August 2020, a mark which beat the world U20 record of 63.86m, and although it could not be ratified as an official record, Tzengko will surely have her eye on that mark again as she goes for gold in Nairobi. She has a best so far this year of 61.42m and threw 61.18m to win the European U20 title. There Serbia's 17-year-old Adriana Vilagos secured silver thanks to a 60.44m throw, which came after her national U20 record of 60.94m in June.
The World U20 Championships looks set to be Yiselena Ballar Rojas' first ever competition outside of Cuba, with the 18-year-old having improved to 60.84m in May and backed that up with a throw of 60.73m in June, also in Havana. Success would see her claim Cuba's fourth gold in this event, with former winners including Osleidys Menendez (1998 and 2000) who went on to break the world record and become Olympic champion. Finland's Anni-Linnea Alanen and Croatia's Veronika Sokota could also contend for medals.
Jess Whittington for World Athletics