Danish sprinter Tazana Kamanga-Dyrbak at the World Athletics Relays Silesia21 (© Dan Vernon)
Almost 1000 athletes representing 119 teams will be in action when the World Athletics U20 Championships Nairobi 21 takes place in Kenya from 17-22 August.
The opening ceremony will take place on 17 August ahead of the first day of competition on 18 August.
Here we take a look ahead to the men's sprints and hurdles events.
Men's 100m
The last time Nigeria produced a champion in the men's 100m at the World U20 Championships was in 1996 when Francis Obikwelu won the sprint double, so the pair of Godson Brume and Favour Ashe will be gunning for a historic outing when they compete at the Kasarani Stadium in Nairobi.
Brume, who is the younger brother of African long jump record-holder Ese Brume, will be hoping to toe the path of his sister who recently won bronze at the Tokyo Olympics. He stormed to a personal best of 10.13 to finish fourth at the Nigerian Championships back in June and will be hoping to improve on his times in Nairobi. For teammate Ashe, whose coach Deji Aliu won the 100m title at the 1994 edition of the World U20 Championships, a lot is at stake as he aims to replicate the same feat, coming with a personal best of 10.17 set in June.
South African U20 champion Benjamin Richardson also has an identical lifetime best of 10.17, and other contenders include Botswana's U20 record-holder Letsile Tebogo, who holds a personal best of 10.24, as well as Jamaica's Bryan Levell, who has run 10.21 this season.

Men's 200m
Going by the line-up, the men's 200m is certainly one to watch out for, and headlining the event is Botswana's Letsile Tebogo who is the quickest in the field with his personal best of 20.36 set in April while competing at the BAA Series Meet in Gaborone.
Not too far off is Denmark's Tazana Kamanga-Dyrbak, who gained valuable experience competing for his country in the men's 4x100m at the World Athletics Relays in Silesia and the Olympic Games in Tokyo. Having set a national U20 100m record of 10.33, he went on to set a senior Danish record of 20.48 over 200m and can be regarded as one of the favourites for gold in Nairobi.
The 2019 African U18 gold medallist Sinesipho Dambile of South Africa cannot be ruled out with his season's best of 20.56 and following closely are Jamaican sprinter Bryan Levell (20.60), Bahamian Wendell Miller (20.61) and South Africa's Benjamin Richardson (20.63).
Men's 400m
Two years ago, Lythe Pillay emerged as African U18 champion in the men's 400m in his first ever competition outside South Africa, and he will be hoping to extend his dominance to the global stage when he gets on the track in Nairobi.
The youngster will no doubt be buoyed by the experience he has garnered as a member of South Africa's 4x400m senior team which saw him competing at the World Relays in Silesia and Olympic Games in Tokyo. Pillay's personal best of 45.53 set in March ranks him as the fastest entrant in the men's 400m field in Nairobi.
Next to the 17-year-old on the toplists is Wendell Miller of the Bahamas who clocked a lifetime best of 45.81 while racing to a second-place finish behind World and Olympic champion Steven Gardiner at the Bahamian Championships. This is no mean feat for the 18-year-old who has a personal best of 20.61 over 200m and will face the likes of Jamaica's Jeremy Bembridge (45.94) and Anthony Pesela of Botswana (46.10) when the men's 400m takes off.
Men's 110m hurdles
The 2021 European U20 gold medallist Sasha Zhoya is set to make his second appearance for France, and he will be hoping to do so in style. The 19-year-old, who was born in Australia to a French mother and Zimbabwean father, opted to compete for France in 2020 and represented the European nation for the first time last month when he won the European U20 title in Estonia with an impressive time of 13.05.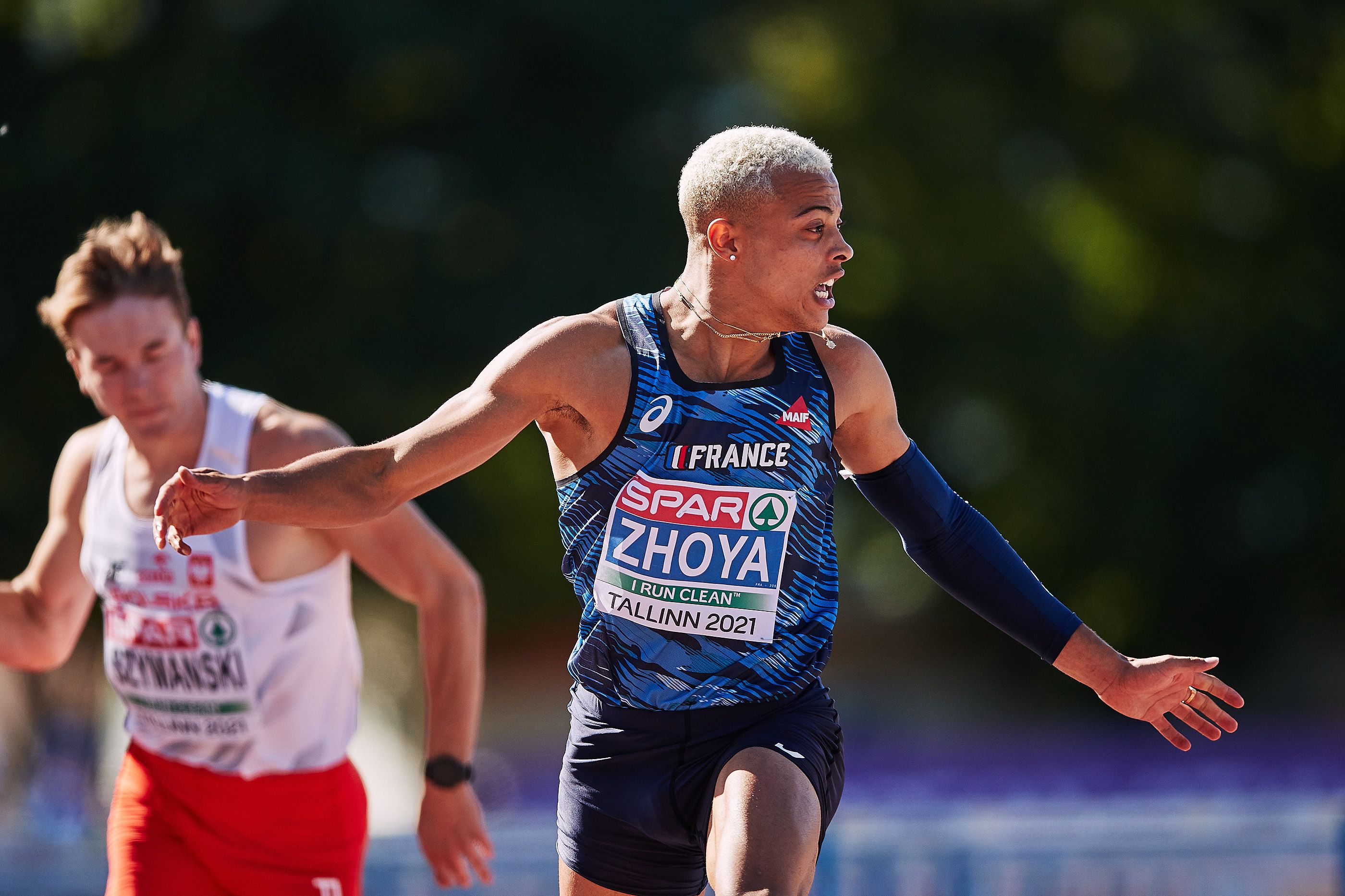 He is certainly the man to beat in Nairobi as he tops the world U20 standings heading into the competition. The multi-talented sprinter turned jumper, who had previously set world U18 bests in the pole vault and 110m hurdles, returned a time of 13.02 back in June en route his victory at the French U20 Championships. In fact, he ran an amazing wind-assisted time of 12.98 (2.4m/s) in Estonia and it remains to be seen if he can legally break the 13-second barrier.
He will face 2021 Italian indoor champion at both junior and senior level, Lorenzo Simonelli, whom he beat into third place at the European U20 Championships, and Jamaica's Vashaun Vascianna, who comes with a season's best of 13.44, as against Simonelli's 13.34. John Adesola will be making his debut appearance for South Africa and is another athlete to watch out for with his personal best of 13.54 which he ran to win the South African U20 Championships.
Men's 400m hurdles
Berke Akcam is the reigning European U20 champion and Turkish U20 record-holder in this event, having posted a time of 49.78 last year, while his season's best of 49.89 was set at the Turkish Championships in June. On paper, he is favoured to win the event, but Jamaica's Devontie Archer is expected to put up a stiff competition, coming with a personal best of 50.43, while fellow Jamaican Roshawn Clarke's fastest time this year is 50.93.
Qatar's Amar Ebed Ebed, who has returned a PB time of 50.75 this season, will be competing at a global championship for the first time in his career and will hope to hold his own when his event gets under way.
Yemi Olus for World Athletics