Maria Andrejczyk and Johannes Vetter in action in the javelin at the Olympic Games (© Getty Images)
Women's javelin
Entries | timetable | world rankings | 2021 world list | world all-time list | how it works
Five years ago in Rio de Janeiro, Maria Andrejczyk came within two centimetres of the Olympic bronze medal in the women's javelin. This time, the 25-year-old Polish athlete comes into the Tokyo Games as one of the favourites for gold.
Andrejczyk staked her claim as the No.1 contender by unleashing a throw of 71.40m in Split, Croatia, in March – third on the world all-time list behind only the world record of the Czech Republic's Barbora Spotakova (72.28m) and Cuba's Osleidys Menendez (71.70m).
Andrejczyk, the European U20 champion in 2015, surprised many by leading the qualifying rounds in Rio with a national record throw of 67.11m – an effort that would have won in the final. But she just missed out on a medal with a best throw of 64.78m in the final as two-time Olympic champion Spotakova edged her for the bronze.
Andrejczyk went through a tough stretch after Rio, undergoing shoulder surgery and sitting out the 2017 season and falling fall short of her top form in 2018 with a best of 54.24m. She also was diagnosed with osteosarcoma, a form of bone cancer, and had successful surgery.
Dealing with a nagging elbow injury in 2019, Andrejczyk finished only 22nd at the World Championships in Doha with a modest throw of 57.68m. Then came an achilles injury that set her back yet again. The one-year postponement of the Tokyo Games played in Andrejczyk's favour, allowing her to recover from injury and return to peak form.
After her record-breaking throw in May, however, she didn't compete for the following six weeks. Since then her best mark has been 63.63m in Monaco, where she seemed to experience some discomfort in her throwing arm. And in her last competition before the Games, she threw 59.96m in Cetniewo.
Andrejczyk will be challenged by some familiar names, former champions and rising stars in Tokyo.
Defending champion Sara Kolak of Croatia won gold in Rio with a national record throw of 66.18m but, based on current form, does not look primed to retain her title. Since Rio, she had elbow surgery in 2018 and moved from Slovenia to Oslo to be coached by Norway's two-time Olympic champion Andreas Thorkildsen.
Kolak finished only seventh at the World Athletics Championships in Doha and has continued to struggle, managing a best throw this year of only 60.04m.
Kelsey-Lee Barber of Australia is the world champion, having won in Doha with a throw of 66.56m. But she, too, has been below par with a season's best of only 61.09m.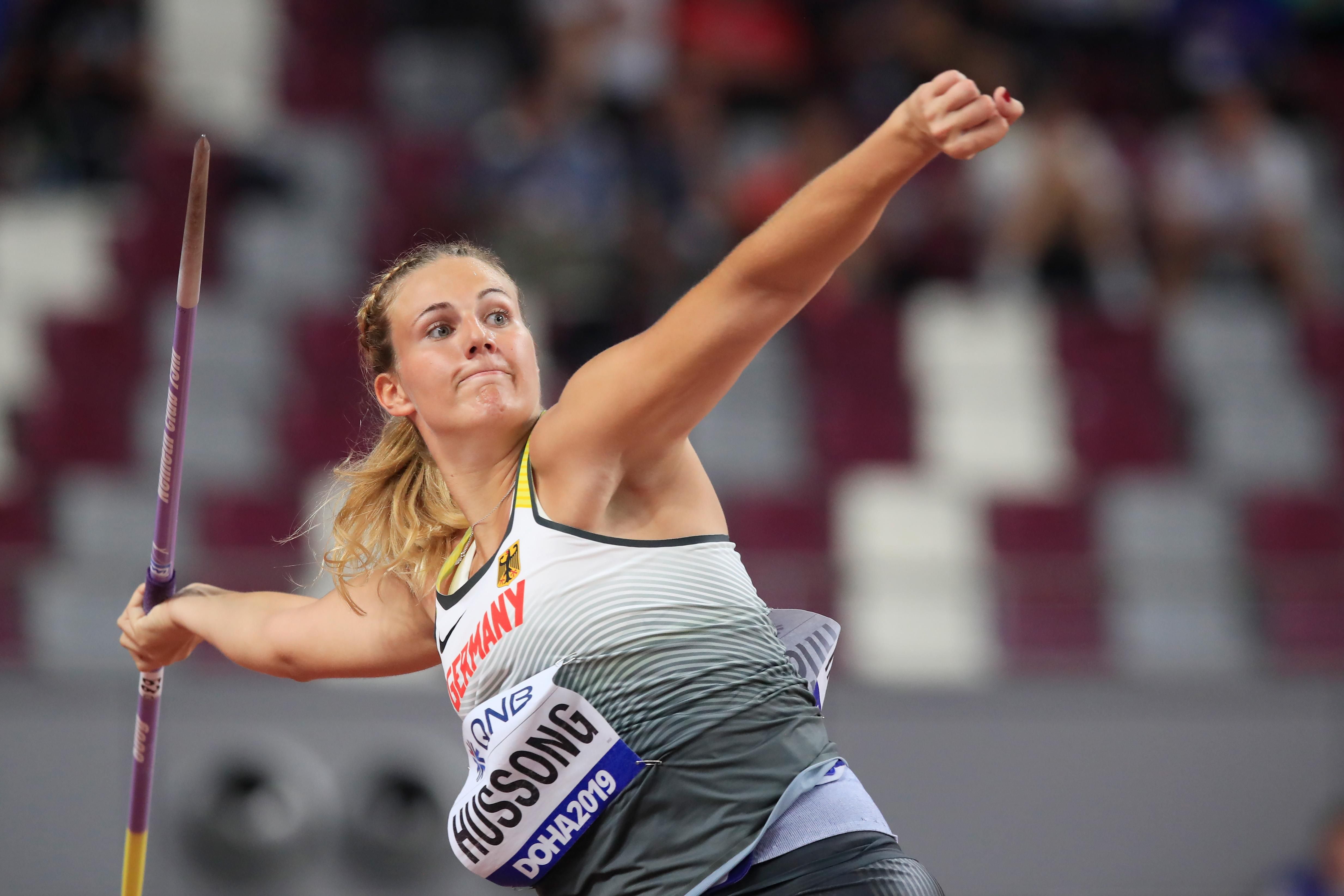 Leading contenders in Tokyo include Christin Hussong of Germany, the fourth-place finisher in Doha who threw 69.19m in Chorzow, Poland, in May at the European Team Championships, and US champion Maggie Malone, who has thrown a national record of 67.40m this year. Hussong has shown some good consistency this season, with three 66 metre-plus competitions before her 69.19m in Chorzow and a best of 66.63m since, while Malone also threw 66.82m in May.
China has never won an Olympic medal in the women's javelin but has several athletes who could chase podium places in Tokyo: Lyu Huihui, fourth on this year's world list at 66.55m; Liu Shiying, the world silver medallist who has a personal best of 67.29m; and Yu Yuzhen, who has thrown 64.98m this year.
And what about Spotakova, the world record-holder, three-time world champion and Olympic gold medallist in 2008 and 2012? The Czech athlete, who turned 40 in June, had her second child in 2018 and since then she has finished ninth at the World Championships in Doha and won at the recent Wanda Diamond League meeting in Monaco.
Don't count her out as she seeks to match her former coach and men's world record-holder Jan Zelezny by winning medals at four consecutive Olympics.
The women's javelin has produced many surprises at major championships over the years, so anything is possible in Tokyo.
Steve Wilson for World Athletics
Men's javelin
Entries | timetable | world rankings | 2021 world list | world all-time list | how it works
To say Johannes Vetter has dominated the javelin in recent seasons would be something of an understatement.
He is the only man in the world to have thrown beyond 90 metres in the past 24 months. In fact, he has done so 18 times – including a record streak of seven competitions between April and June this year.
The 2017 world champion from Germany even threatened the world record last year, throwing 97.76m in Silesia to move to second on the world all-time list, just 62 centimetres shy of the long-standing world record set by Czech legend Jan Zelezny.
Vetter returned to the same venue for this year's European Team Championships and produced another monster effort, throwing a world-leading 96.29m. While he came just short of his lifetime best, Vetter's incredible consistency beyond the 90-metre line this year has been phenomenal.
His run of 90-metre competitions ended at the recent Wanda Diamond League meeting in Gateshead, but he was still victorious (85.25m), extending his winning streak to 18 competitions.
But despite being so dominant, Vetter isn't short of motivation. He finished third at the 2019 World Championships, just 1.52m short of gold. At the Rio Olympic Games, meanwhile, he wound up fourth – an agonising six centimetres shy of the bronze medal-winning throw.
Sometimes surprising things can happen in the javelin, though. Few would have predicted that Trinidad and Tobago's Keshorn Walcott, an U20 athlete at the time, would win gold in 2012, but the teenager emerged the surprise victor.
Fast forward nine years and Walcott is still among the world's best. He picked up bronze in Rio in 2016 and this year has a season's best of 89.12m – the second-best throw of his career. He has also finished in the top three in all of his outings this year.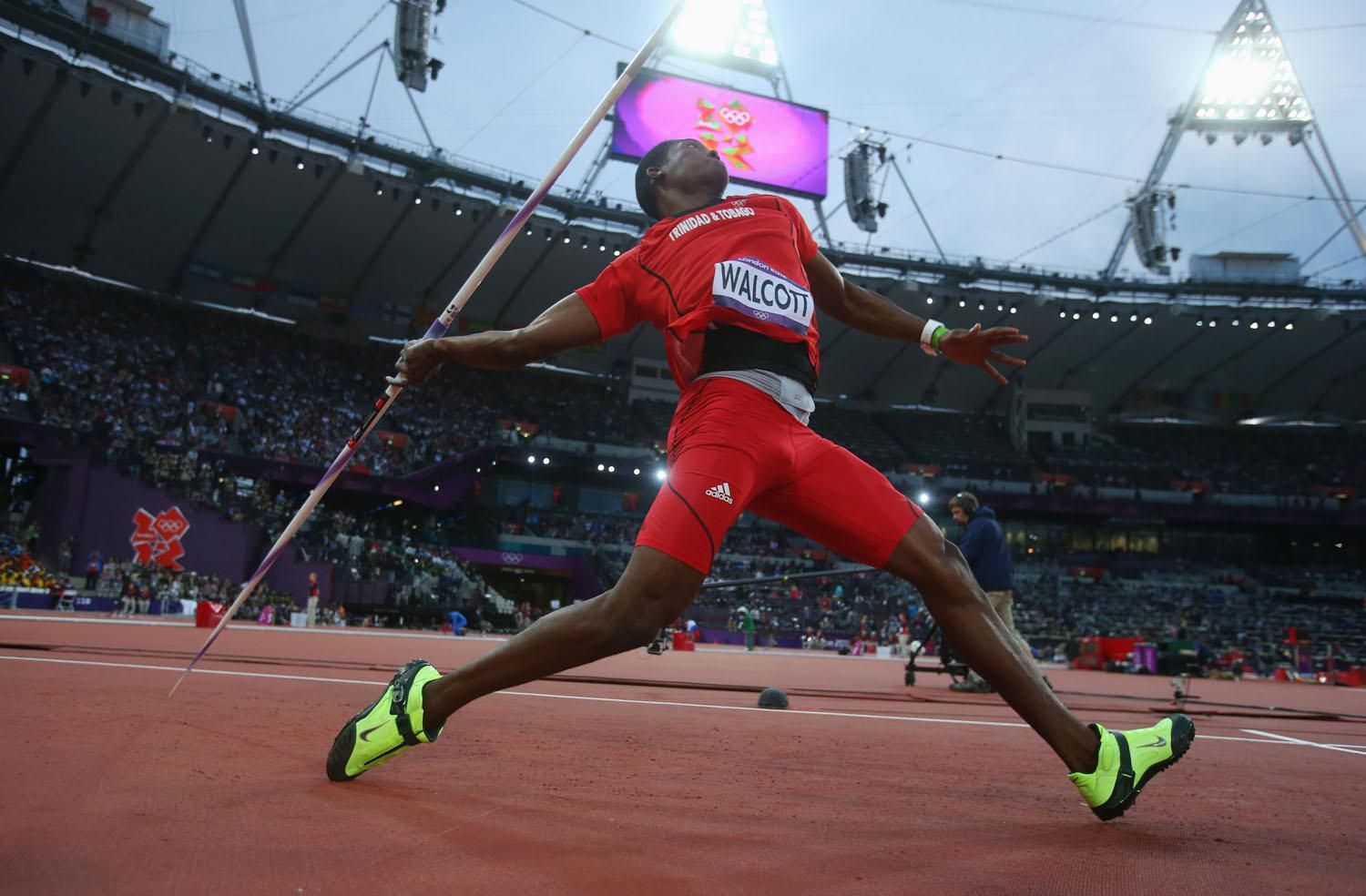 Anderson Peters is another thrower who has landed a surprise global title. The Grenadian took the world title in Doha, having also landed Pan-American gold with a national record of 87.31m earlier in 2019. He heads to Tokyo with a season's best of 83.46m, but he knows how to produce big throws when it counts.
Commonwealth champion Neeraj Chopra was forced to miss the 2019 World Championships due to injury, but the Indian returned to form earlier this year, breaking his own national record with 88.07m. In Kuortane, in what was his final competition before heading to Tokyo, Chopra finished third behind Vetter and Walcott with 86.79m, underlining his medal potential.
Vetter's German teammate Julian Weber has been one of the more consistent throwers this year. The world and Olympic finalist threw a season's best of 84.95m in Lucerne a few weeks ago and has consistently placed in the top three in all of his contests this year.
Moldova's Andrian Mardare started the year in sensational form, throwing 86.66m in Split in May to finish second to Vetter. He has backed it up with a few more competitions in the mid-80s range, which could be where medals are won in Tokyo.
Marcin Krukowski's biggest throw of the year, a Polish record of 89.55m, came in Turku in early June. But at the Polish Championships two weeks later, he took just one throw. More recently, he managed 73.07m in Cetniewo in a competition in which he retired after a few throws. Hopefully the two-time world finalist was just taking things easy as a precaution and will be in top shape in Tokyo.
South Africa's Rocco van Rooyen has yet to reach a global championships final, but he will be buoyed by his 85.97m PB from earlier this year and his third-place finish in Turku.
Toni Kuusela is the leading hope from javelin-loving nation Finland. The 27-year-old set a PB of 85.03m last month, but will be making his Olympic debut in Tokyo.
Others capable of potentially hitting a big throw in what can often be an unpredictable event include Pakistan's Arshad Nadeem, Latvia's Gatis Cakss, Lithuania's Edis Matusevicius, USA's Michael Shuey and Belarusian duo Aliaksei Katkavets and Pavel Mialeshka.
Jon Mulkeen for World Athletics