Kevin Mayer and Nafissatou Thiam at the Olympic Games (© Getty Images)
Women's heptathlon
Entries | timetable | world rankings | 2021 world list | world all-time list | how it works
Neither world champion Katarina Johnson-Thompson nor Olympic champion Nafi Thiam has contested a full heptathlon since their clash at the World Athletics Championships Doha 2019 almost two years ago.
Both heptathletes have had to contend with injuries on their road to Tokyo, Thiam last year and Johnson-Thompson earlier this year, but they now appear to be rounding into some kind of form, just in time for the Games.
Thiam, whose big breakthrough moment came five years ago at the Rio Olympic Games where she struck gold, showed she was back to her best when winning the European indoor title in March with a national record of 4904. That was her most recent combined events competition, but she has performed well across a range of disciplines outdoors, leaping 1.89m and 6.62m in the high jump and long jump, throwing 14.99m in the shot, and clocking 24.48 in the 200m.
Johnson-Thompson, who won in Doha with 6981 to break the British record set by Jessica Ennis-Hill at the 2012 Olympics, suffered a ruptured achilles earlier this year, but returned to competition at the end of June with a 1.84m high jump clearance. After long jumping 6.10m at the recent Wanda Diamond League meeting in Gateshead, she contested a few disciplines at a low-key meeting in the South of France and her performances including a 13.55 clocking in the 100m hurdles.
Based on their recent performances, Thiam and Johnson-Thompson will likely be evenly matched in the first two disciplines of the heptathlon, the 100m hurdles and high jump. Expect Thiam to bank some good points in the shot, but the Briton will likely claw back the deficit in the final event of the first day, the 200m.
Johnson-Thompson is usually the better long jumper, but Thiam may have the upper hand this time round. And while Thiam is one of the best javelin throwers in the world – she actually holds the Belgian record at 59.32m – a persistent elbow injury in recent years has prevented her from producing truly huge marks in this discipline.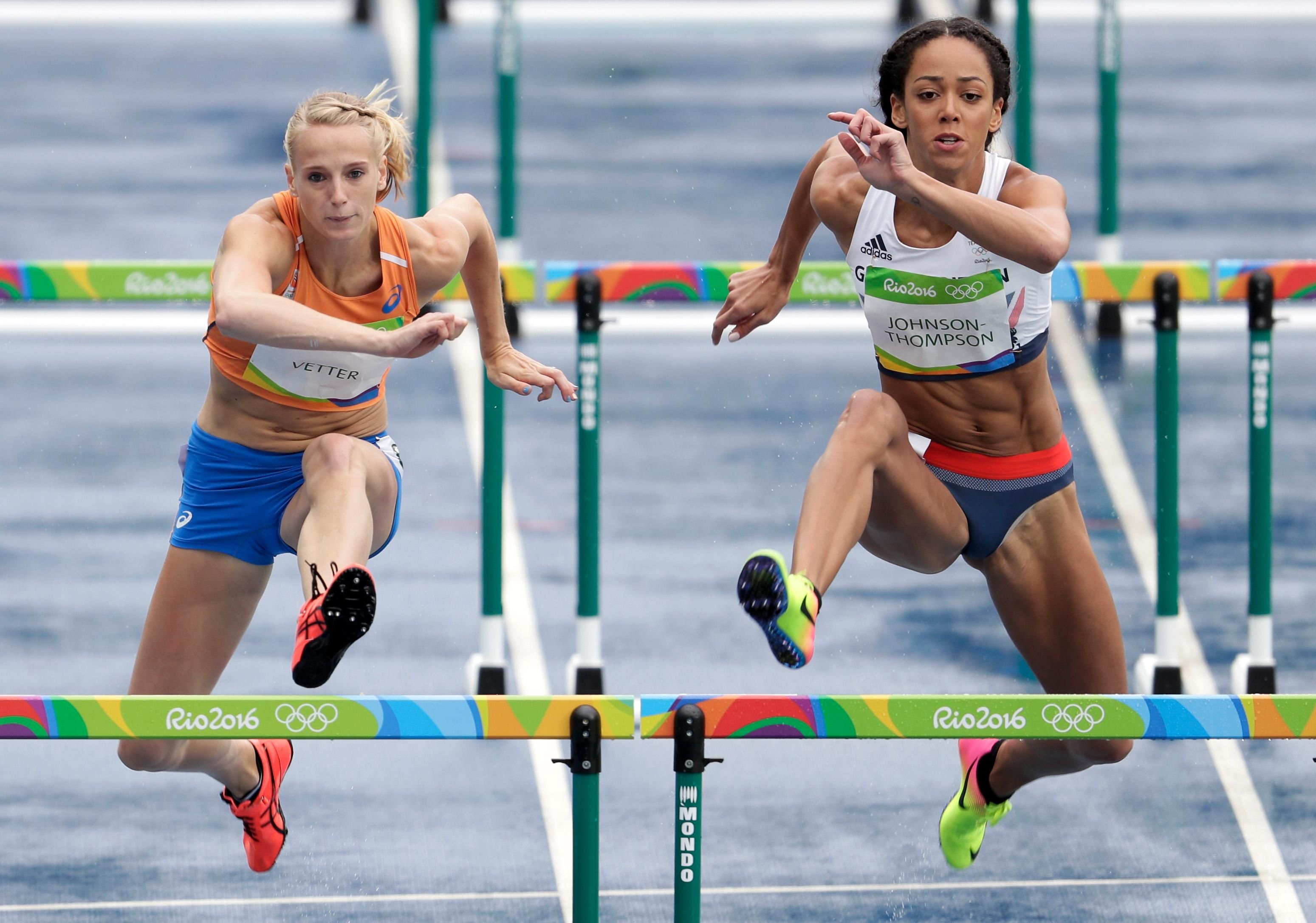 Johnson-Thompson, meanwhile, has one of the fastest 800m PBs of the field at 2:07.26, so whatever the standings going into the final event, she can be confident in banking some good points at the end of the contest.
It may not be a two-woman competition, though.
USA's Annie Kunz heads to Tokyo as the somewhat surprising world leader. The 28-year-old smashed her PB by 550 points to win the US Trials with 6703, producing a series that including a 12.95 run in the 100m hurdles, a 15.73m throw in the shot and a 6.50m leap in the long jump.
Teammates Kendell Williams and Erica Bougard, who scored 6683 and 6667 respectively at the US Trials, make up a formidable US trio. Should they come close to replicating their scores, they will be in the hunt for medals; only twice in global championships history – at the 1992 and 2016 Olympics – has a score of 6600 not been sufficient for a medal.
Xenia Krizsan broke her own Hungarian record to win at the prestigious Hypo Meeting in Götzis earlier this year, scoring 6651. Earlier this year the 28-year-old took bronze at the European Indoor Championships, her first podium finish at a major senior event. Strong in the javelin and 800m, look out for Krizsan in the closing stages of the competition to make a late charge up the leader board.
Anouk Vetter, the 2016 European champion, is back to her best and scored 6536 to place second in Götzis, her best ever score outside of a major championships.
World bronze medallist Verena Mayr (nee Preiner) heads to Tokyo with a best this year of 6254, but cannot be discounted. Likewise, 2017 world silver medallist Carolin Schafer of Germany isn't in the kind of form that carried her to a 6836 PB four years ago, but she may not need to be at her absolute best in order to be competitive in Tokyo.
Cuba's Yorgelis Rodriguez, China's Zheng Ninali, Spain's Maria Vicente and Colombia's Evelis Jazmin Aguilar should all feature in the top half of the leader board.
Jon Mulkeen for World Athletics
Men's decathlon
Entries | timetable | world rankings | 2021 world list | world all-time list | how it works
A decathlon can be unpredictable at the best of times.
Hold one on the biggest sporting stage on the planet, throw in 24 athletes with mind-boggling all-round talent – many of whom have wildly contrasting personalities – and the battle to be crowned the world's greatest sportsman is set to be quite some spectacle.
When Kevin Mayer competed at the 2016 Olympic Games, he headed to Rio as something of an underdog, but ended up pushing world record-holder Ashton Eaton all the way, eventually claiming silver with a French record of 8834, a PB by more than 300 points.
In the wake of Eaton's subsequent retirement, Mayer established himself as the world's No.1 decathlete, winning the world title in London in 2017.
And then came his rollercoaster 2018 season. He was forced to take an early exit from the European Championships after recording three fouls in the long jump, but rebounded a few weeks later to break the world record in Talence with 9126.
He didn't line up for another decathlon until the 2019 World Championships, where disaster struck once more. Struggling with injury for much of the competition, he was forced to retire during the pole vault, the eighth of the 10 disciplines.
After taking time to recover, he secured the Olympic qualifying standard with 8552 in December last year, then won the European indoor heptathlon title with 6392 earlier this year. He opted against contesting a decathlon in the months leading up to Tokyo, instead wanting to save himself for the Games. But the form he has shown in his rare individual outings this season – a 7.35m long jump and a 48.18m throw in the discus – has been solid. Barring disasters, Mayer will start as the favourite.
But consistency can count for a lot too, and Canada's Damian Warner has that in spades. He has finished in the top five at the past six outdoor global championships, picking up Olympic bronze in 2016 as well as world silver in 2015 and world bronze in 2013 and 2019.
Despite his longevity, the 31-year-old only just looks to be hitting his peak, too. Earlier this year he secured a record sixth victory at the Hypo Meeting in Götzis, coming just shy of the 9000-point mark with a world-leading national record of 8995.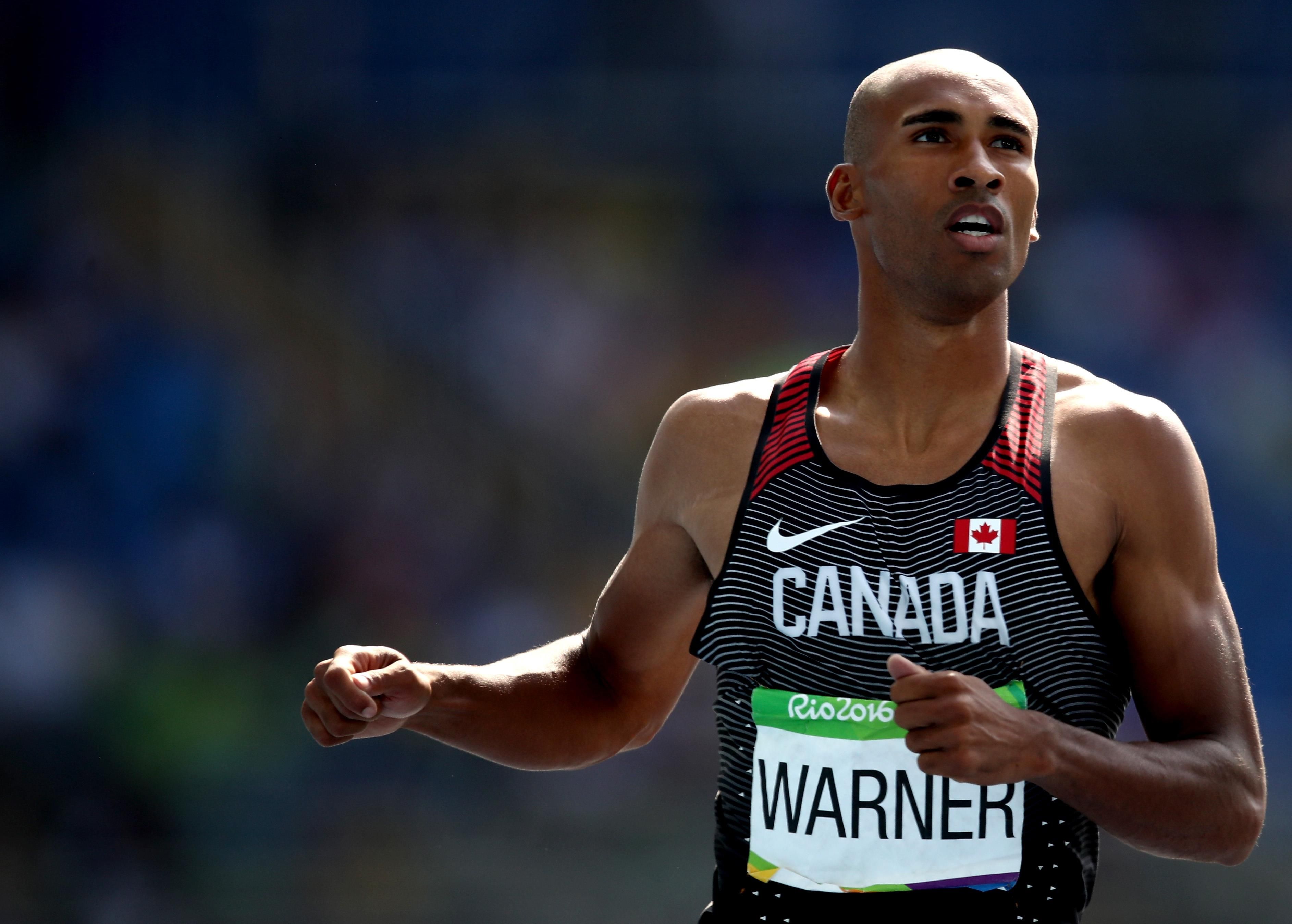 Within that series, he set world decathlon bests in the 110m hurdles (13.36) and long jump (8.28m), the latter also breaking the Canadian record. He also clocked 10.14 in the 100m, just 0.02 shy of his own world decathlon best from two years ago.
To underline Warner's consistency, he has finished 28 of his 30 career decathlons, while the average of his top 10 decathlons is 8668. Mayer, meanwhile, has finished 12 of his 26 career decathlons and has a top-10 average of 8597.
Mayer, however, has two global titles while Warner has yet to win one. Six was Warner's lucky number in Götzis earlier this year; perhaps his sixth global medal will be a golden one?
Both men will know not to underestimate Niklas Kaul, who surprised everyone – himself included – to take the world title in Doha two years ago, aged just 21 at the time.
The German, who scored 8691 in the Qatari capital, has completed just one decathlon since then, scoring 8263 in Götzis earlier this year. It's difficult to gauge if he is struggling for form or if he's simply saving himself for Tokyo. Either way, it's safe to assume that he'll peak when it counts; he has scored a decathlon PB in all six of his championship appearances to date.
He may not feature highly on the first day of competition, but look out for Kaul creeping up the leader board on the second day – especially after the javelin.
Garrett Scantling narrowly missed out on making the US Olympic team in 2016 and so pursued a career in the NFL. He returned to athletics last year, though, and it's as though he has never been away.
He won the US indoor heptathlon title last year, then followed it by winning the US Trials with a PB of 8647. A solid sprinter, jumper and thrower, Scantling has few weaknesses.
Steve Bastien improved his PB by 400 points at the US Trials to book his place on the team, while Zach Ziemek – one of the best decathletes in the world when it comes to the jumps events – overcame cramps and sickness to qualify for his second Olympics with a PB of 8471. Both men should feature in the top half of the leader board.
Warner is joined on the Canadian team by Pierce LePage, who finished fifth at the World Championships last year and second in Götzis earlier this year with a PB of 8534.
World silver medallist Maicel Uibo, another who is strong in the jumps, leads a formidable Estonian squad. Karel Tilga, the NCAA indoor and outdoor champion, and Johannes Erm, who finished a close second to Kaul at the 2019 European U23 Championships, make up the Estonian team.
Others who should be in contention throughout the two days of action include Germany's 2017 world bronze medallist Kai Kazmirek, European silver medallist Ilya Shkurenyov, world U20 champion Ashley Moloney and his Australian teammate Cedric Dubler, Commonwealth champion Lindon Victor of Grenada and Poland's Pawel Wiesiolek, who started four decathlons within the space of a month in pursuit of qualification for the Games.
Jon Mulkeen for World Athletics