US sprint hurdler Devon Allen
Poker fan Devon Allen has raised the stakes in the men's 110m hurdles after breaking 13 seconds for the first time at the World Athletics Continental Tour Gold meeting in Zagreb earlier this week.
The 26-year-old US sprint hurdler left Olympic gold medallist Hansle Parchment and bronze medallist Ronald Levy in his wake as he clocked 12.99, the second fastest time of the year, following hot on the heels of his victory at the Wanda Diamond League Final in Zurich and the ISTAF meeting in Berlin to close out his competition year with three-of-a-kind impressive wins.
With exactly 300 days to go to the World Athletics Championships Oregon22, taking place at Eugene's Hayward Field where Allen represented the University of Oregon in both American football and track and field, Allen has a strong hand heading into the off-season. And, with next year's World Championships, the first ever in the US taking place on such familiar territory, Allen is excited at his prospects.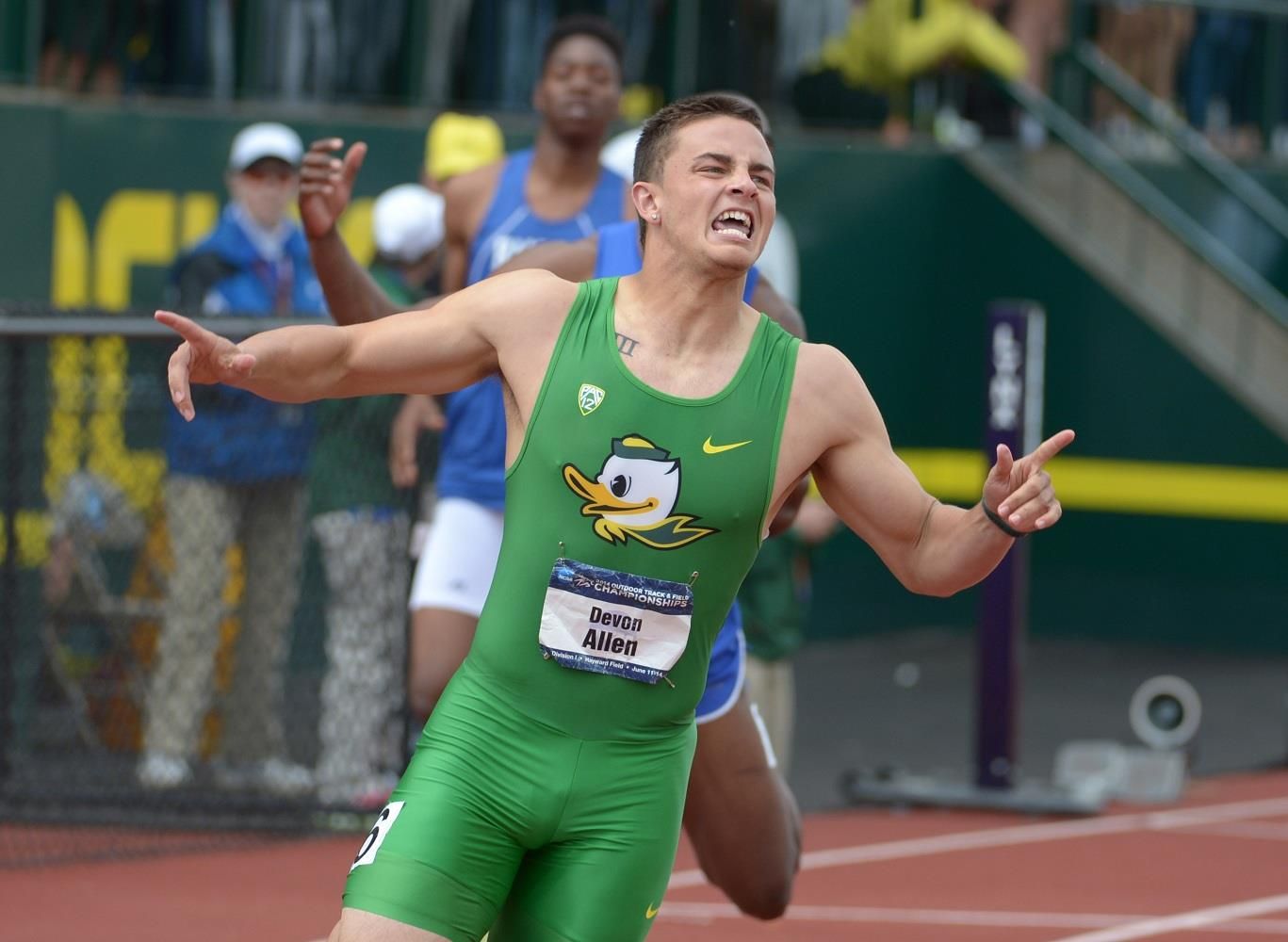 "It'll be pretty cool to be back in Hayward Field," he said. "I've been back there a few times since it's been the new field.
"We (US) actually get four athletes in the 110m hurdles next year as Grant Holloway gets a bye as world champion so we will be pretty deep in the hurdles. I think the competition has been building up for the past four or five years between Jamaica and the US. They've been very consistent, a lot of fast Jamaican hurdlers, a lot of fast American hurdlers and consistently doing well and winning championships.
"Being in front of a home crowd – especially for me because that's where I went to school – I think it's an advantage for all the US athletes," adds Allen. "We also won't have to deal with travel and jetlag. We'll have that advantage and a lot of us in the US will have run at that stadium and will have competed in that stadium a month before to make the US team. So, we will have that familiarity and feeling good about the area, what to do and what to eat."
Allen still holds fond memories of playing football for the University of Oregon as wide receiver from 2014 through to 2016. But for the past few years he has been fully focused on the track.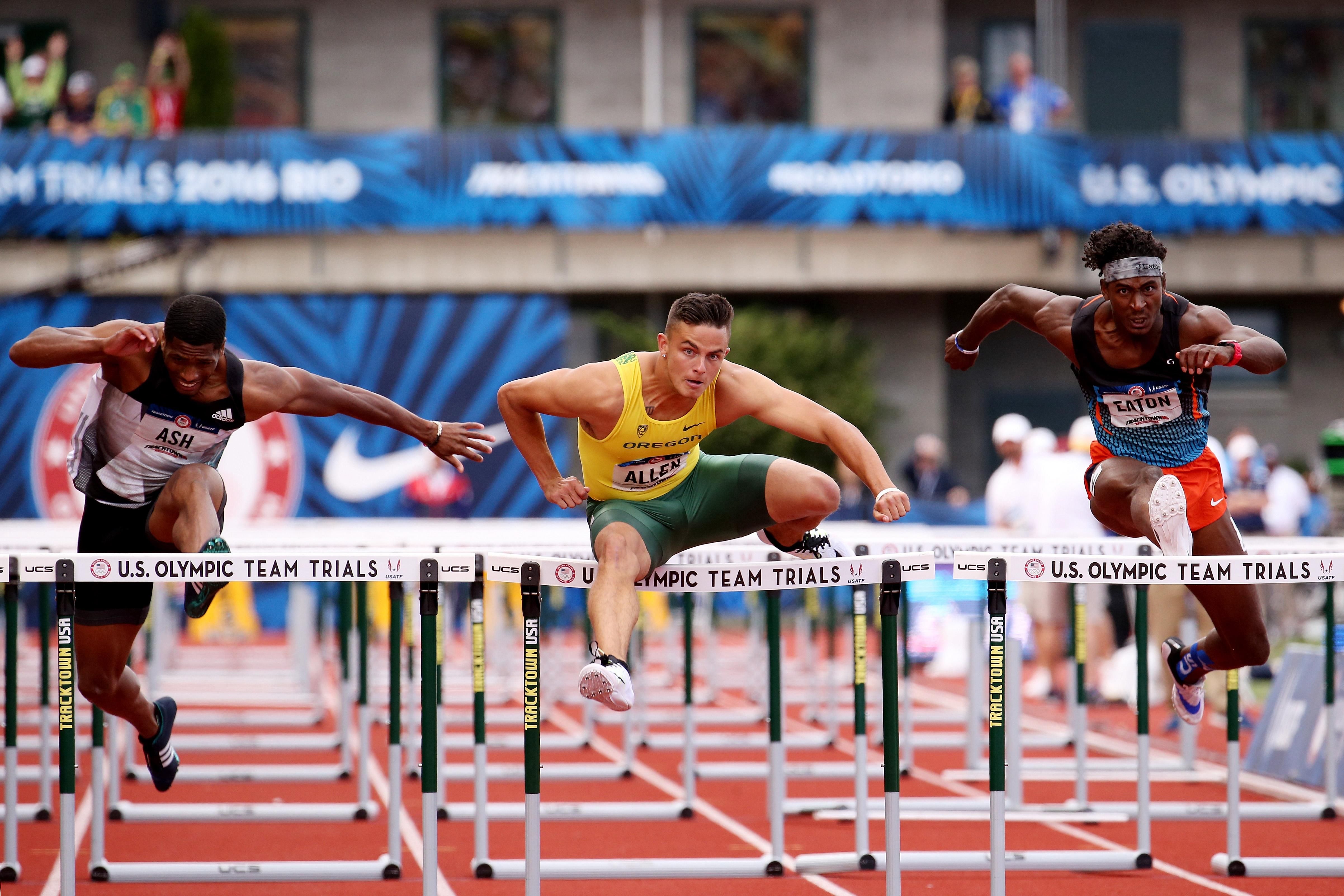 "I played (football) my whole life," says the affable Allen. "After the Olympics (Rio 2016) I played again and then in my third game of the season, I tore my ACL (anterior cruciate ligament), my second ACL injury, so after that I decided to put football on hold and focus on track. I wanted to see what my potential was with a healthy season.
"I would love to try to play (football again) eventually," he added. "I know it's not an easy path. I know it's not easy to be elite at everything. The most ideal scenario would be to win the gold and be so dominant that I could play football and train for just a few months for the track. But it's not that easy; there are too many guys that are too good."
Allen first burst on to the international scene by winning the US Olympic Trials in Eugene in 2016 in 13.03 – a time that remained his lifetime best until his run in Zagreb this month – before going on to finish fifth in his debut Olympics.
The knee injury curtailed his progress and he was again hampered in 2020. But despite that, he has continued to qualify for a spot on the US team at every outdoor global championships from 2016 onwards – no mean feat for a country with such incredible depth and a cut-throat selection system. And he has just enjoyed his best-ever season in the sport, including winning the Wanda Diamond League final in Zurich.
He was also fourth in the Olympic final in Tokyo, and although it is a position few athletes savour, he drew the positives.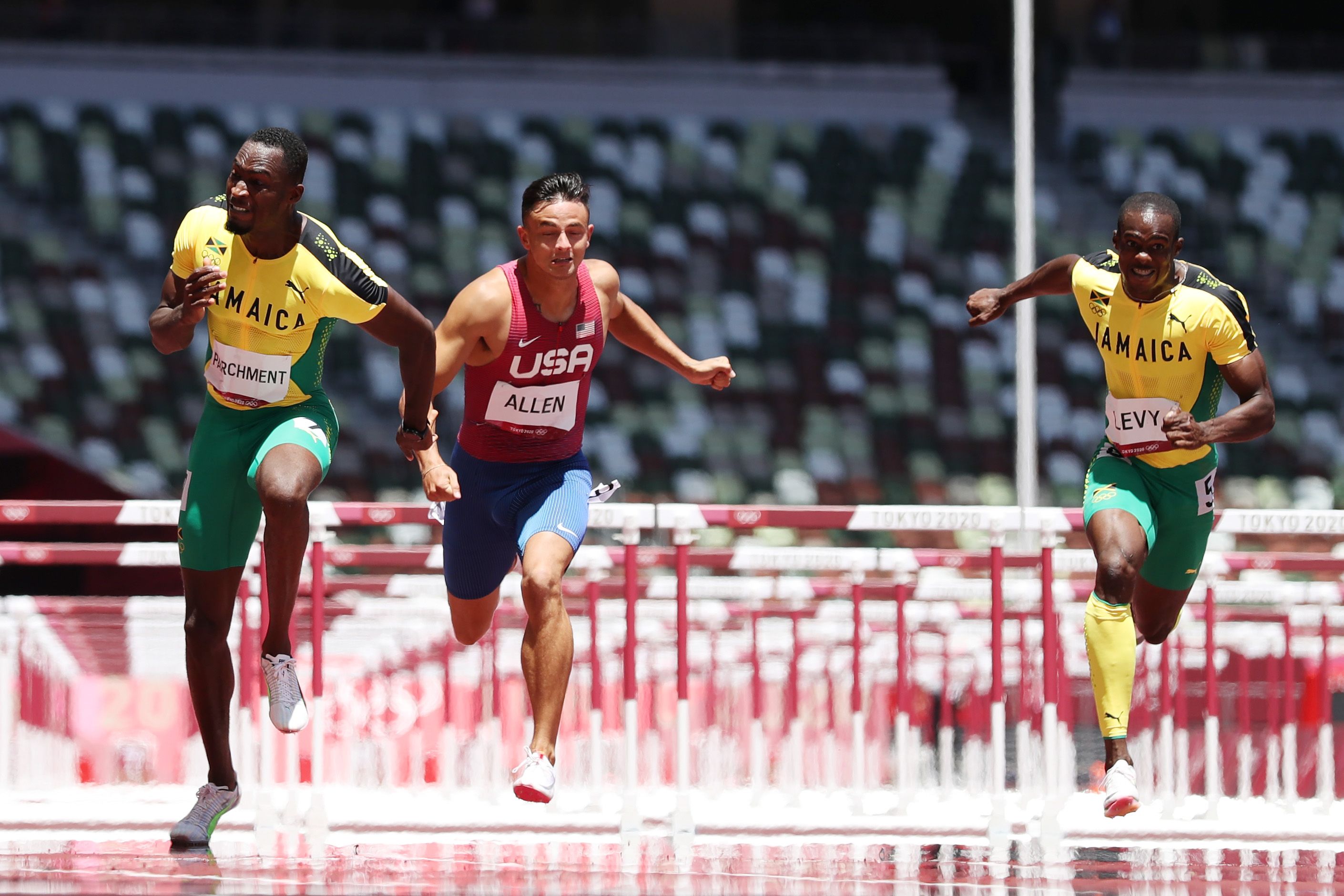 "I joked with my coach that if the Olympics were last year, I wouldn't even have made the team," said Allen, who recorded a season's best of 13.36 in 2020. "At the time I was injured, so I lucked out that I had an extra year to get healthy and make the team. I'd liked to have run a little bit better in the final, but it's not like I ran poorly. 13.14 is still fast and those guys are great competitors too.
"There's so many things that can go wrong or not perfect that throw you off a little bit," he added. "I think, based on my ability and talent, I should have and could have won a medal. But that doesn't take anything away from the other guys that are super talented as well. 1-2-3 just ran a fast race as well. It's just one of those things. After the race I was a little bit upset. But then I reflected, and it wasn't like I ran 13.50 and crashed and burned."
Allen is headstrong both on and off the track. In his down time, he enjoys playing poker. "I like to play live poker a little bit," he says. "Especially when travelling on the road, like in London around Piccadilly Circus and some of the casinos in that area. In Birmingham too, there's a casino next to the hotel on the Diamond League circuit. Same goes for Monaco too."
He sees parallels in the tension around the table on the track.
"If you play poker and you have a big hand, the heart rate starts to go. You can feel the heart beating in your throat a little bit. To have that cool, calm collected look on your face is important. You go through scenarios in your head, what's important and focus on what's going on.
"The nerves are a big component and it's a natural adrenalin response. But there's a slippery slope; too much of it can be bad and too little of it can be bad. So, you try to find that little magic balance by controlling your breathing and focus on a specific task, especially in track and field. That's why I like to be playful in my pre-race routine when the camera is on me and try to joke around, even after the race.



"If you focus too much, it takes too much emotional energy which can take a toll on your body physically. I try not to focus on the race too much at all until they say 'on your marks' and then click on and focus on every little thing technically for about 50 seconds to a minute, that's how long it takes to getting in your blocks to the race and that's not really too long amount of time to focus.
"It's like taking a test at school, which might take an hour," he continues. "But after that you're tired, drained physically because you have been focusing for so long. A lot of people I see warming up and they are so intense and tight and it's not necessarily good for the overall outcome of the performance."
And if the exuberant Allen does succeed in Eugene next summer, expect much more than a poker-faced reaction from the home town hero.
Chris Broadbent for World Athletics