Mondo Duplantis sets a world pole vault record of 6.22m in Clermont-Ferrand (© Gaëlle Mobuchon)
Mondo Duplantis cleared 6.22m* to add one centimetre to his own world pole vault record at the All Star Perche, a World Athletics Indoor Tour Silver meeting, in Clermont-Ferrand on Saturday (25).
The 23-year-old Olympic and world champion attempted the record height on his season opener in Uppsala at the start of this month, eventually winning with 6.10m for his best-ever season debut. He also tried 6.22m eight days later in Berlin, where he managed a best of 6.06m. This time, in his final competition of the season, the Swedish pole vault superstar achieved the historic mark on his third attempt, soaring clear at 6.22m for the sixth world record of his career.
The first to congratulate Duplantis was France's former world record-holder Renaud Lavillenie, meeting organiser of the All Star Perche.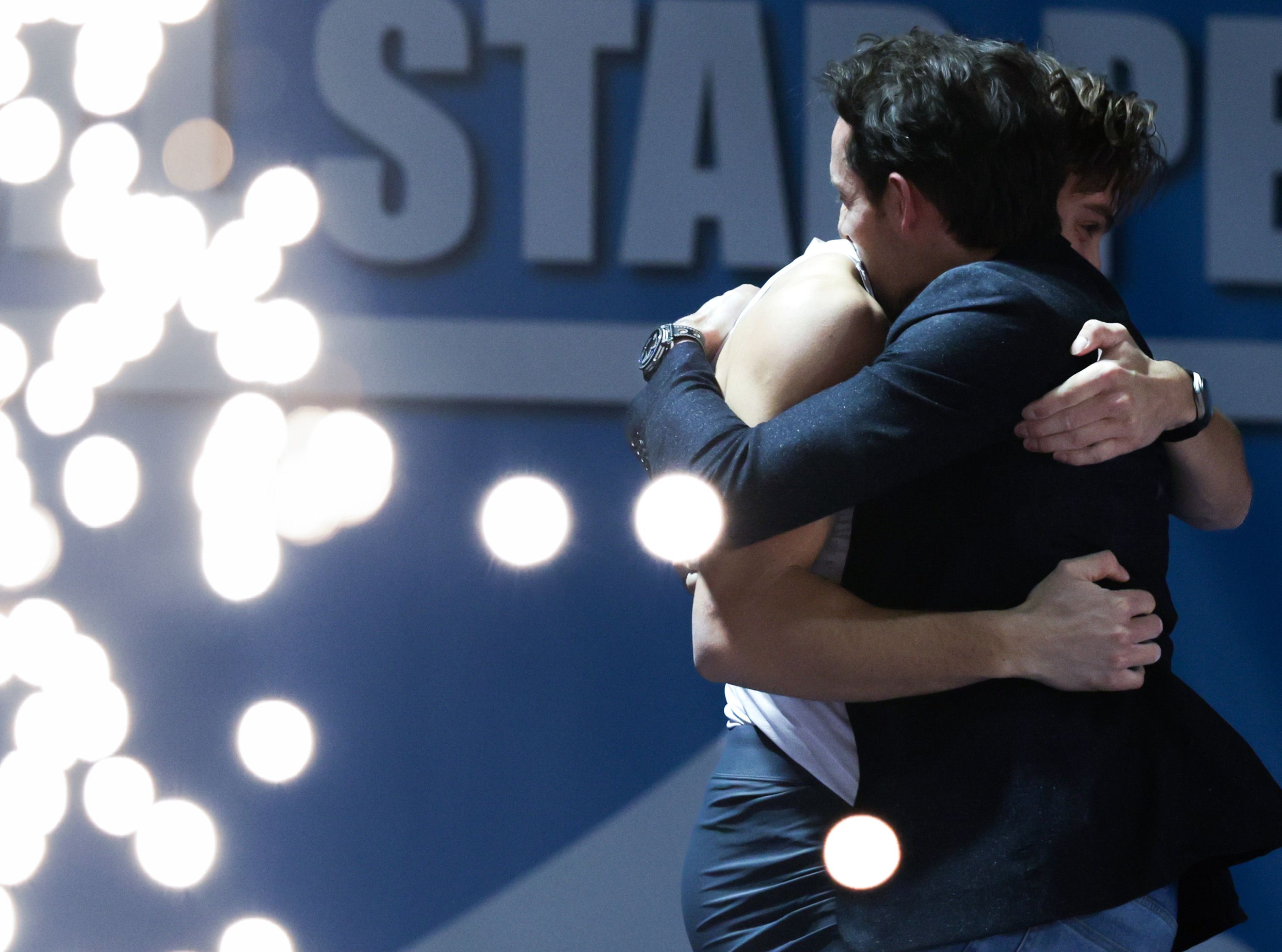 Mondo Duplantis is congratulated by Renaud Lavillenie after his world pole vault record in Clermont-Ferrand (© Gaëlle Mobuchon)
Duplantis entered the competition at 5.71m and cleared that height on his first attempt. He then passed at 5.81m and managed 5.91m on his second try. He had the competition won when he cleared 6.01m on his first attempt.
Then it was time to try 6.22m. He knocked the bar on his first and second attempts but the third was sublime.
Australia's Commonwealth Games champion Kurtis Marschall finished second in Clermont-Ferrand, clearing an outright PB of 5.91m, and Menno Vloon of the Netherlands finished third, also with 5.91m. Czech Republic's Amalie Svabikova won the women's competition, clearing 4.66m.
Duplantis has now achieved a total of 60 six metre-plus clearances in his career so far.
He set the first of his world records in Torun in February 2020, when he cleared 6.17m to improve on Lavillenie's previous world record of 6.16m that had stood since 2014. One week later, Duplantis took the global mark to 6.18m in Glasgow.
He then had to wait two years for his next world record and again, two came in quick succession. First, he cleared 6.19m at the Belgrade Indoor Meeting on 7 March 2022 and 13 days later he improved again to 6.20m in the same venue, when winning gold at the World Athletics Indoor Championships Belgrade 22.
Four months later, he broke the world record outdoors for the first time, clearing 6.21m at the World Athletics Championships Oregon22.
World Athletics
*Subject to the usual ratification procedure