Nafi Thiam speaks at the press conference of the Wanda Diamond League meeting in Brussels (© Matthew Quine / Diamond League AG)
Much has changed in the world of athletics over the past five years.
Back in 2016, Nafi Thiam and Sifan Hassan made their Olympic debuts and had varying degrees of success. Thiam, aged just 21 at the time, emerged as the surprise winner of the heptathlon title. Hassan, meanwhile, was disappointed with her fifth-place finish in the 1500m in Rio and briefly quit the sport for two months in the aftermath. And Mondo Duplantis, then aged 16, was still an up-and-coming prospect in the pole vault.
"I've definitely changed a lot in that time," reflected Thiam at the press conference ahead of the Allianz Memorial Van Damme on Friday (3). "I was 21 in Rio, now I'm 27. I've gained a lot of physical strength during that time but I also see things differently now. I've learned lot about myself and the sport and my competition."
Following her 2016 Olympic triumph, Thiam went on to win the high jump at the Memorial Van Damme. She's less hopeful of repeating that victory at this year's Wanda Diamond League meeting in Brussels as she'll be up against the top five finishers from the recent Tokyo Olympic Games, but she's hoping to enjoy the experience nonetheless.
"The competition (in Tokyo) was very different to Rio," she said. "Rio was my first Olympics and I went there not thinking of medals. It was stress-free and I was just trying to enjoy it. In Tokyo there was way more stress and pressure, from outside and from myself. I knew I was able to do it, but the competition didn't go as well as I wanted, especially on the first day. It was completely different. After the 800m I was very emotional because it had been a hard competition and a hard year.
"Now I just want to enjoy my time in Brussels and enjoy the fans and crowds," she added. "I know I'm a bit tired and not at my best, but I like competing and I'll always try to do my best. It's been two years since I last competed here, so I'm really looking forward to tomorrow."
Like Thiam, Hassan needed a bit of time to recover – physically and emotionally – in the aftermath of the Tokyo Olympics, where she achieved a historic medal haul by taking gold over 5000m and 10,000m and bronze at 1500m.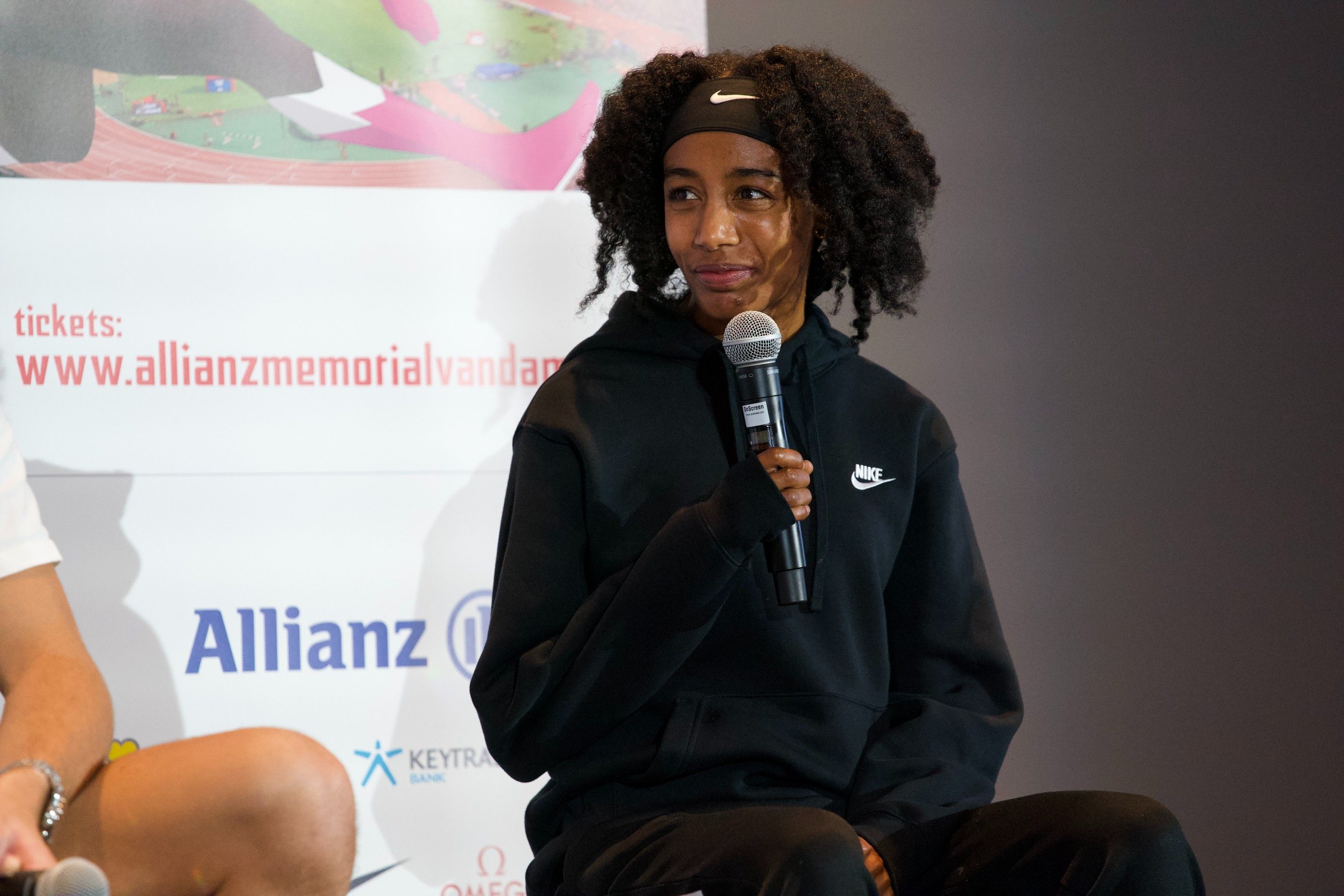 "At first I couldn't believe it," she said. "I'm really happy it happened, but now life goes on as normal.
"Sometimes being successful is not easy. It's especially hard after the Olympics. It was difficult for me to return back to being myself and to calm down. But in the past couple of days I feel back to myself and normal again."
Hassan is a familiar face at the Memorial Van Damme, having raced at seven of the past eight editions. She set national records over 3000m and the mile here in 2014 and 2015, achieved her first victory in Brussels in 2019 by winning over 5000m and then set a world record for the one-hour run in 2020.
This year she'll step back down in distance to the mile, an event in which she holds the world record with 4:12.33. She didn't say anything to suggest she'll be chasing that mark tomorrow night in Brussels, but the world lead (4:25.92) and the meeting record (4:16.71) could be possible targets.
"I've had some good training sessions since Eugene," said Hassan, who clocked a season's best of 14:27.89 to win the 5000m at the Prefontaine Classic on 20 August. "I hope to do my best tomorrow; we'll see what happens."
Olympic pole vault champion Mondo Duplantis, meanwhile, didn't shy away from world record talk.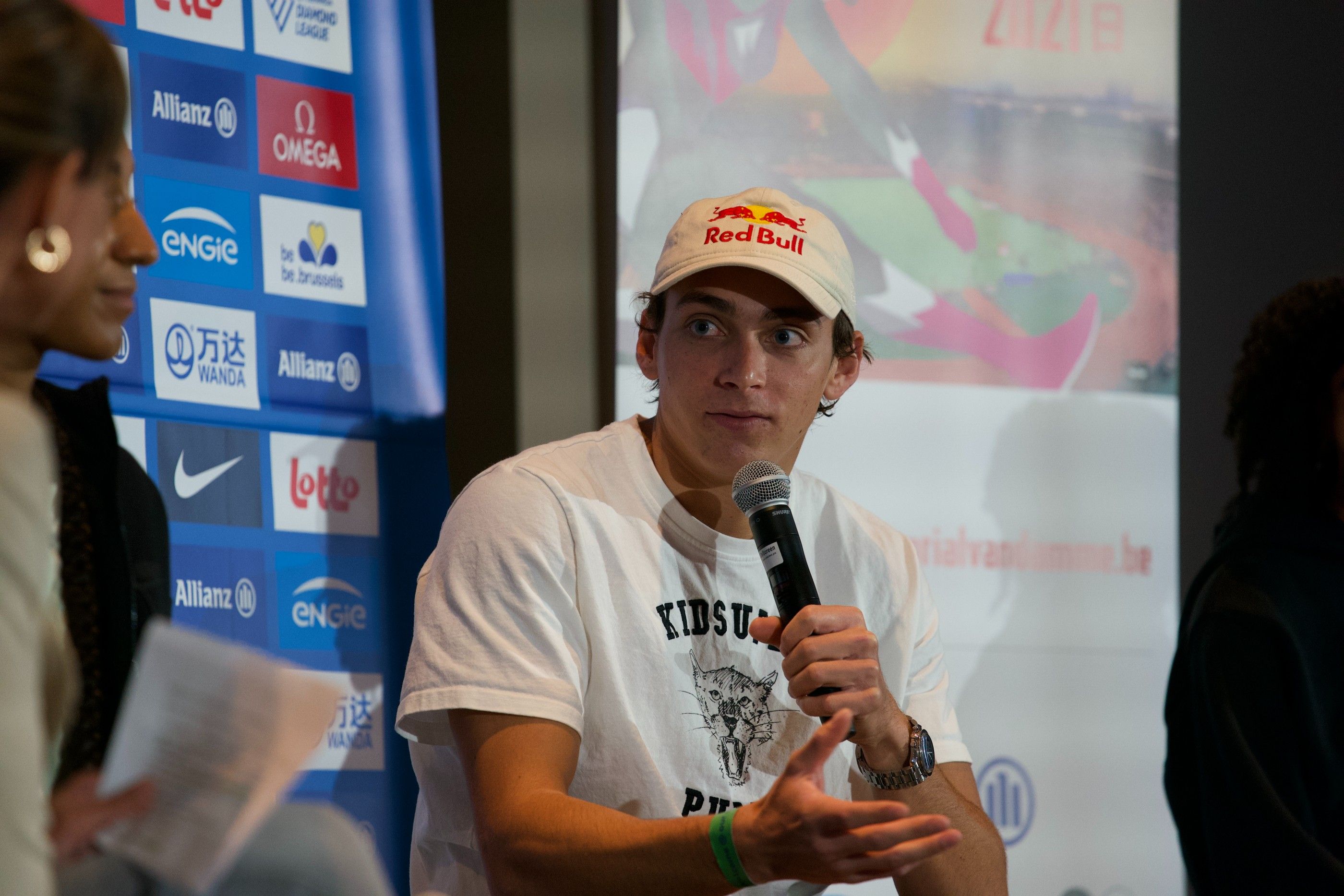 As the existing world record-holder, he knows it's a topic of conversation that won't go away any time soon, especially as he has attempted a would-be world record height of 6.19m nine times already this year.
"Any time I step on to the track, I want to do something special," said the 21-year-old Swede. "I've had that mentality since I was a young kid. But you don't know when the day's going to come when everything lines up perfectly.
"I feel like I'm in good shape, and I know what I have to do to go out and jump a world record. It's not easy, everything has to come together on the day. You need good weather and good crowd support, but one of the most important things is the wind.
"The stadium is gorgeous and it's rich in history," added Duplantis, who set a meeting record of 6.00m in Brussels last year. "I always really enjoy jumping here and I'm really excited to be back competing in front of spectators."
Jon Mulkeen for World Athletics