100 ones to watch - middle distance
As the countdown to the Tokyo Olympics continues, so too does our series highlighting 100 ones to watch in the lead-up to the Games.
Some are known athletics stars, some are gold medal favourites, others will be outsiders. But they all have fascinating stories that will be worth following as the Games draw ever closer.
Every 10 days we're profiling 10 new athletes, each time focusing on a different area of the sport. Our series started by looking at the sprints and now it's time for middle-distance athletes to take the spotlight.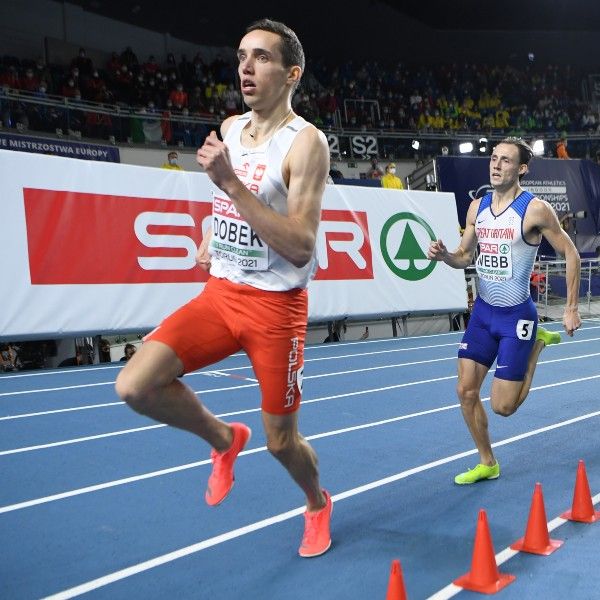 | | | |
| --- | --- | --- |
| Poland | | 800m |
Previously better known as a 400m hurdler, Dobek stepped up to the 800m earlier this year and saw results straight away, winning the European indoor title in what was only his fourth competition at the distance.
The 27-year-old, who has a best of 48.40 for the hurdles achieved at the 2015 World Athletics Championships in Beijing, has never raced the 800m outdoors but ran 1:46.81 to win his European indoor gold. His form in the two events certainly helped him at the World Athletics Relays Silesia 21 where he formed part of the winning 2x2x400m team alongside European indoor silver medallist Joanna Jozwik on home soil. Now he has the decision to make of which discipline to target at the Games.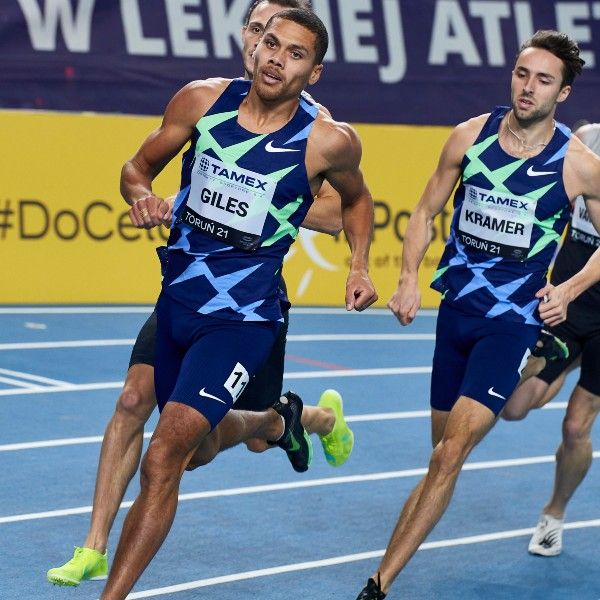 | | | |
| --- | --- | --- |
| Great Britain & N.I. | | 800m |
From being left barely able to walk after a motorcycle crash to becoming the second fastest indoor 800m runner of all time, it has been quite some comeback for 26-year-old Giles. It was back in 2014 that the Briton suffered injuries including a damaged posterior cruciate ligament, torn gluteal, severe hematoma on his back and brain damage. But less than two years later he was back on track, winning the UK 800m title, claiming European bronze and racing at the 2016 Olympic Games in Rio.
Further major championships moments followed and this winter things went up another notch when he ran 1:43.63 in Torun to place himself behind only Wilson Kipketer on the global all-time rankings.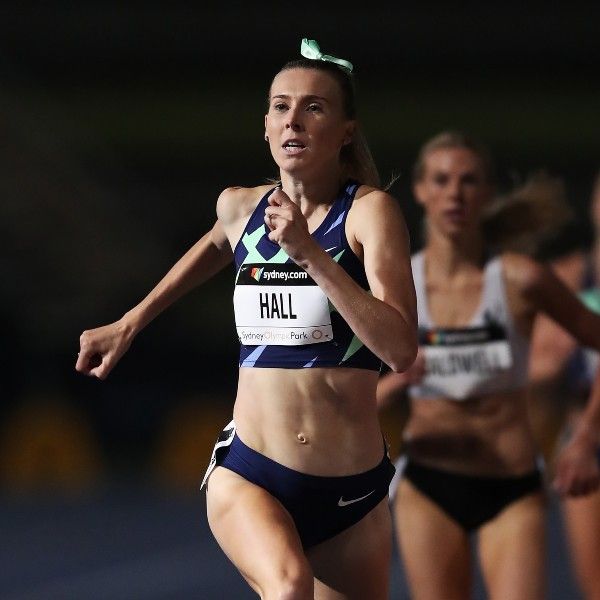 | | | |
| --- | --- | --- |
| Australia | | 1500m |
Hall has been breaking barriers this year – first going sub-2:00 for 800m and then becoming the first Australian woman to run under four minutes for 1500m. At Melbourne's Box Hill track, the 29-year-old stormed to a time of 3:59.67 after running the final 700 metres solo, breaking the national record of 4:00.42 set by Jessica Hull in Berlin last year.
Taking positives from the past year, Commonwealth fourth-placer Hall believes she has been able to get even fitter and stronger during lockdown as she looks to become the first Australian since Margaret Crowley in 1996 to reach a women's Olympic 1500m final.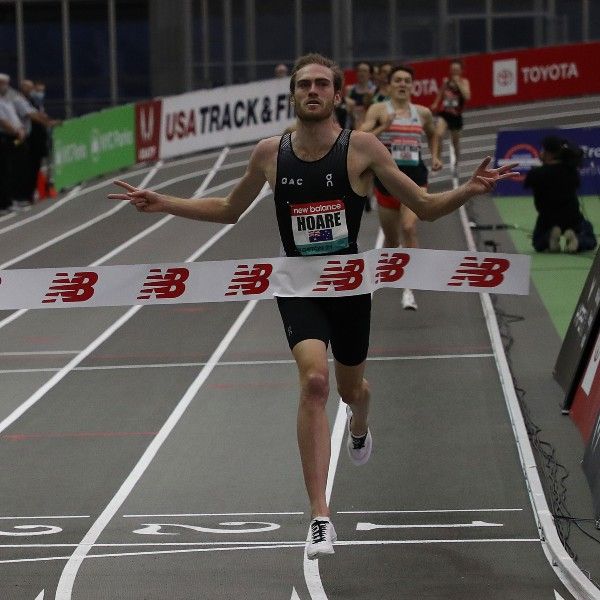 | | | |
| --- | --- | --- |
| Australia | | 1500m |
Heading to New York's Staten Island for the World Athletics Indoor Tour meeting in February, Hoare hoped to gain an Olympic qualifying standard and make a statement. With 3:32.35, improving his previous outright PB by more than two seconds to smash the Oceania record, he achieved both.
The US-based Australian, who won the NCAA title in 2018, has since improved his outdoor best to 3:33.54 and is one of a number of strong Australian contenders for the Tokyo Olympic Games.
| | | |
| --- | --- | --- |
| United States | | 800m |
Hoppel started out in football and it was while doing cross-country for training that he discovered his talent for running. He started racing in 2016, turned pro in 2019 and finished fourth at the World Athletics Championships in Doha that same year.
The 23-year-old's rapid rise has continued and in 2020 he won the US indoor 800m title, while this February he broke the US indoor 1000m record, running 2:16.27 at the World Athletics Indoor Tour meeting in New York's Staten Island.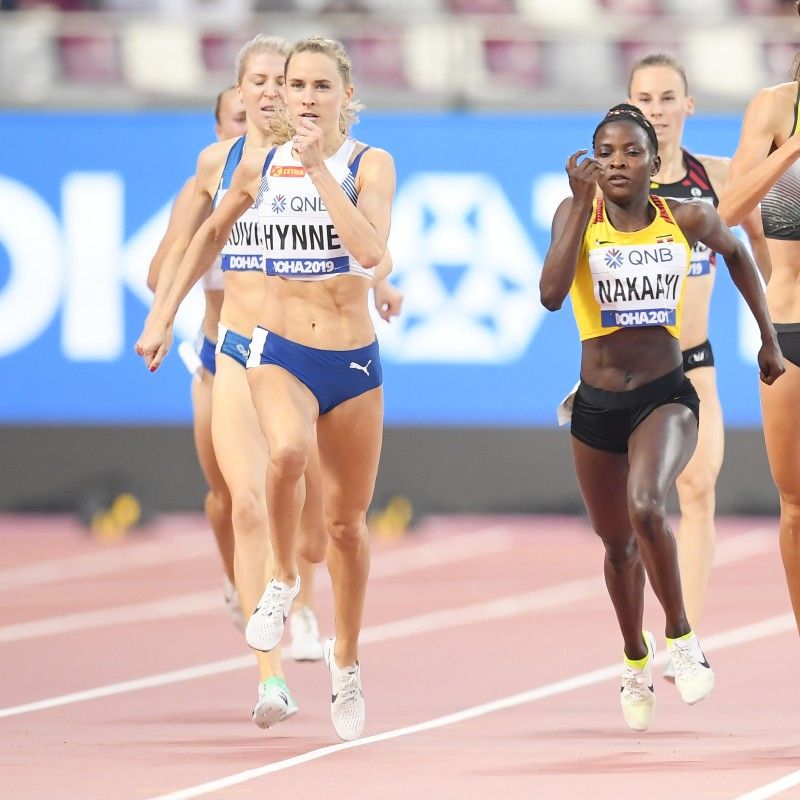 | | | |
| --- | --- | --- |
| Norway | | 800m |
Hynne also started out in football and that was her main sport until the age of 15 or 16. After trying athletics as a teenager, the Norwegian returned to the sport in her early 20s and attributes her young training age for her current strong form now as a 31-year-old.
The multiple national champion set the Norwegian outdoor 800m record of 1:58.10 in Switzerland in 2020 and picked up from where she left off over the winter, improving the Norwegian indoor record to 2:00.92 in France.
| | | |
| --- | --- | --- |
| Kenya | | 1500m |
The Kenyan won 1500m gold at the World U18 Championships in 2011 and since then has gone on to claim world U20 and senior titles as well as Commonwealth gold and Olympic victory. After giving birth to her daughter Alyn in June 2018, she returned to competition the following year and secured silver at the World Athletics Championships in Doha.
Proving that world-class athletics and motherhood can go hand in hand, the 27-year-old hopes to continue to inspire girls from Kenya and around the world.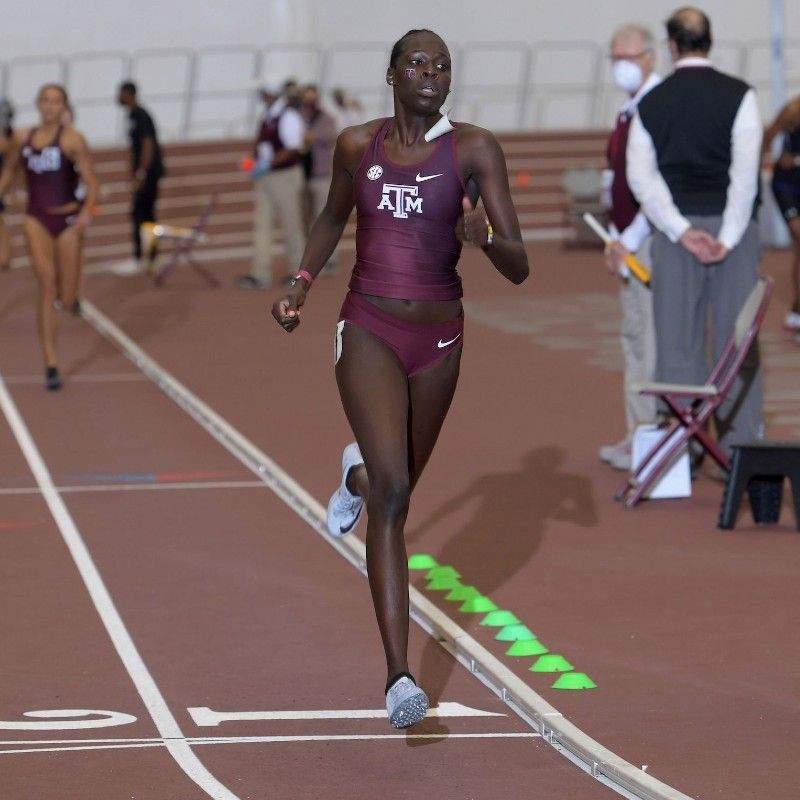 | | | |
| --- | --- | --- |
| United States | | 800m |
The American hit the headlines in 2019 when, aged just 16, she ran the second-fastest indoor 600m time in history with 1:23.57 in New York and this year has seen Mu continue to light up indoor tracks on the US collegiate circuit. First she stormed to a time of 50.52 for 400m before she broke the world U20 indoor 800m record with 1:58.40 in February.
The second youngest of seven siblings, Mu has her brothers to thank for getting her involved in the sport as she would watch them running and soon joined in herself. The 18-year-old has already transferred her impressive indoor form to the outdoor season and ran a world-leading 1:57.73 to better the North American U20 record time in Texas last month.
| | | |
| --- | --- | --- |
| Uganda | | 800m |
First she achieved a surprise world title win at the 2019 World Athletics Championships in Doha and then, alongside her friend and fourth-placer Winnie Nanyondo, she started to dance. The pair were euphoric, with Nakaayi having become the first Ugandan to win a global 800m title after breaking the national record with 1:58.04 for victory.
She had started the year with injury but was determined to build on her previous performances, which included an All Africa Games 800m bronze, on the world stage. Having made history two years ago, she will be looking for more of the same in Tokyo.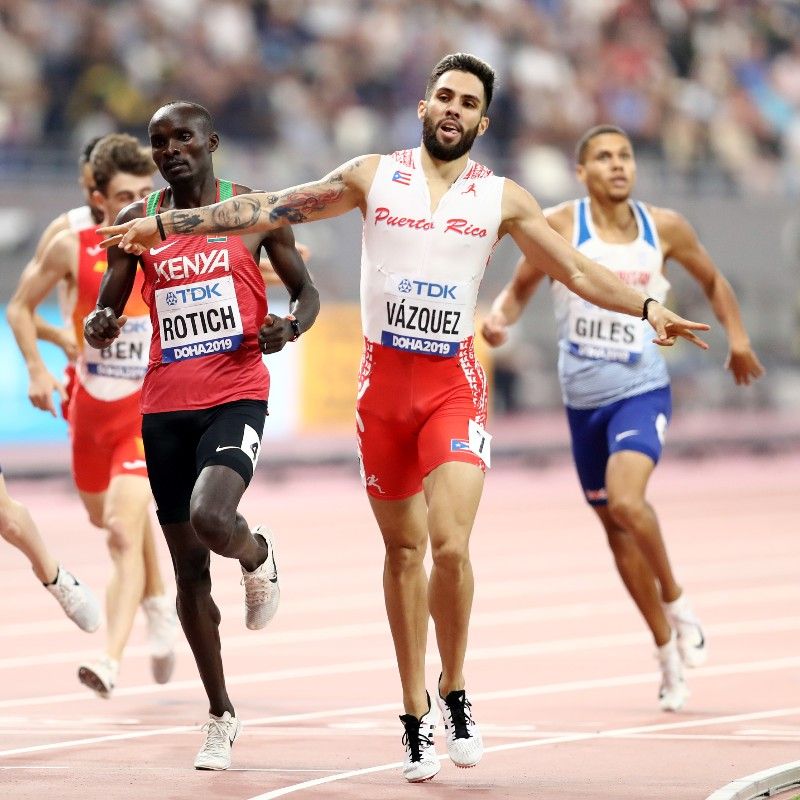 | | | |
| --- | --- | --- |
| Puerto Rico | | 800m |
The year 2019 saw Vazquez make a brilliant breakthrough as he set three PBs including a Puerto Rican record of 1:43.83, finished fifth in his first World Championships final and qualified for his third Olympic Games.
Then the pandemic hit and the 27-year-old was unable to carry that momentum through to what should have been Olympic year. He suffered injury – a sports hernia – but has returned to training with his full focus on making the Tokyo Olympic final. "Everything aims for the Olympics," he said earlier this year. "Even though I got injured, I'm relaxed. I have learned a lot."