World Athletics President Sebastian Coe at the 54th World Athletics Congress in Budapest (© Marton Kovacs)
World Athletics President Sebastian Coe was elected for a third term at the 54th World Athletics Congress in Budapest on Thursday (17).
Ximena Restrepo was re-elected as a Vice President and will be joined by newly elected Vice Presidents Raul Chapado, Adille Sumariwalla and Jackson Tuwei.
A total of 192 voting members of Congress voted for Coe and three abstained. Under the World Athletics Constitution, this will be Coe's final term as President.
In 2019, Restrepo, the 1992 Olympic 400m bronze medallist from Colombia, became the first woman to be elected as a World Athletics Vice President.
As part of the widespread reforms adopted by the World Athletics Congress at the end of 2016, World Athletics added minimum gender targets into its constitution to establish parity at all levels in the sport's governance.
The reforms detailed a requirement to have 13 members of each gender elected to the World Athletics Council at the 2027 Congress. This target has been met four years earlier than the reform roadmap prescribed.
The remaining requirement to be met at the 2027 Congress is the election of two Vice Presidents of each gender.
"I'm grateful for the support of my colleagues and delighted to see that more of the commitments we made during the governance reform process in 2016 have come to fruition with the election of World Athletics' first gender equal Council four years ahead of schedule," said Coe. "But the job is not done yet and we need to keep pushing for gender parity throughout our representative bodies. The strength of our sport is in its diversity and that should be reflected in our governance at all levels."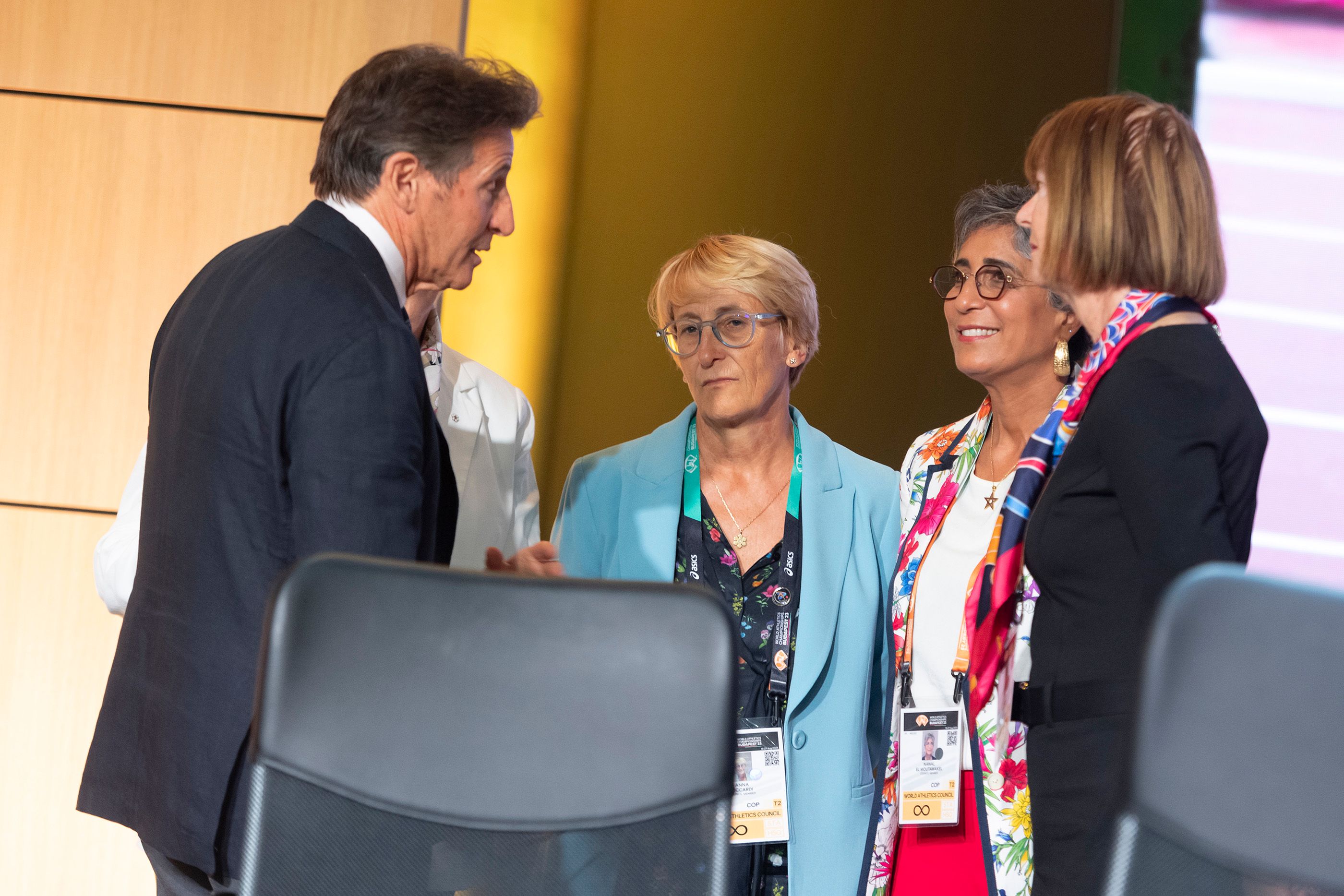 Sebastian Coe with Anna Riccardi, Nawal El Moutawakel and Sylvia Barlag at the 54th World Athletics Congress (© Marton Kovacs)
The newly elected members of the World Athletics Council are:
Yuko Arimori (JPN)
Anna Riccardi (ITA)
Annette Purvis (NZL)
Nawal El Moutawakel (MAR)
Nan Wang (CHN)
Abby Hoffman (CAN)
Nataliia Dobrynska (UKR)
Sylvia Barlag (NED)
Beatrice Ayikoru (UGA)
Willie Banks (USA)
Antti Pihlakoski (FIN)
Cydonie Mothersill (CAY)
Donna Raynor (BER)
On the 26-strong World Athletics Council, the 13 newly elected members will be joined by six Area Presidents and two members of the Athletes' Commission, one woman and one man, including the Chair.
World Athletics