Barbora Spotakova at the 2017 World Championships in London (© Getty Images)
A few hours after taking her last throw at the Wanda Diamond League Final in Zurich on Thursday (8), javelin thrower Barbora Spotakova announced her retirement from the sport.
During an international career that spanned 23 years, the Czech legend earned two Olympic gold medals, three world titles and a full set of European medals. She also set the existing world record of 72.28m back in 2008, making it the longest-standing world record in the women's javelin.
Having started out as a heptathlete, finishing fourth at the 2000 World U20 Championhips, Spotakova's first international accolade was the 2005 World University Games title. The final addition to her medal cabinet, meanwhile, was European bronze, which she earned in Munich last month at the age of 41.
The peak of her career, though, started when she won the world title in 2007 with a national record of 67.07m, a mark she extended to 67.12m in Stuttgart at the end of the year.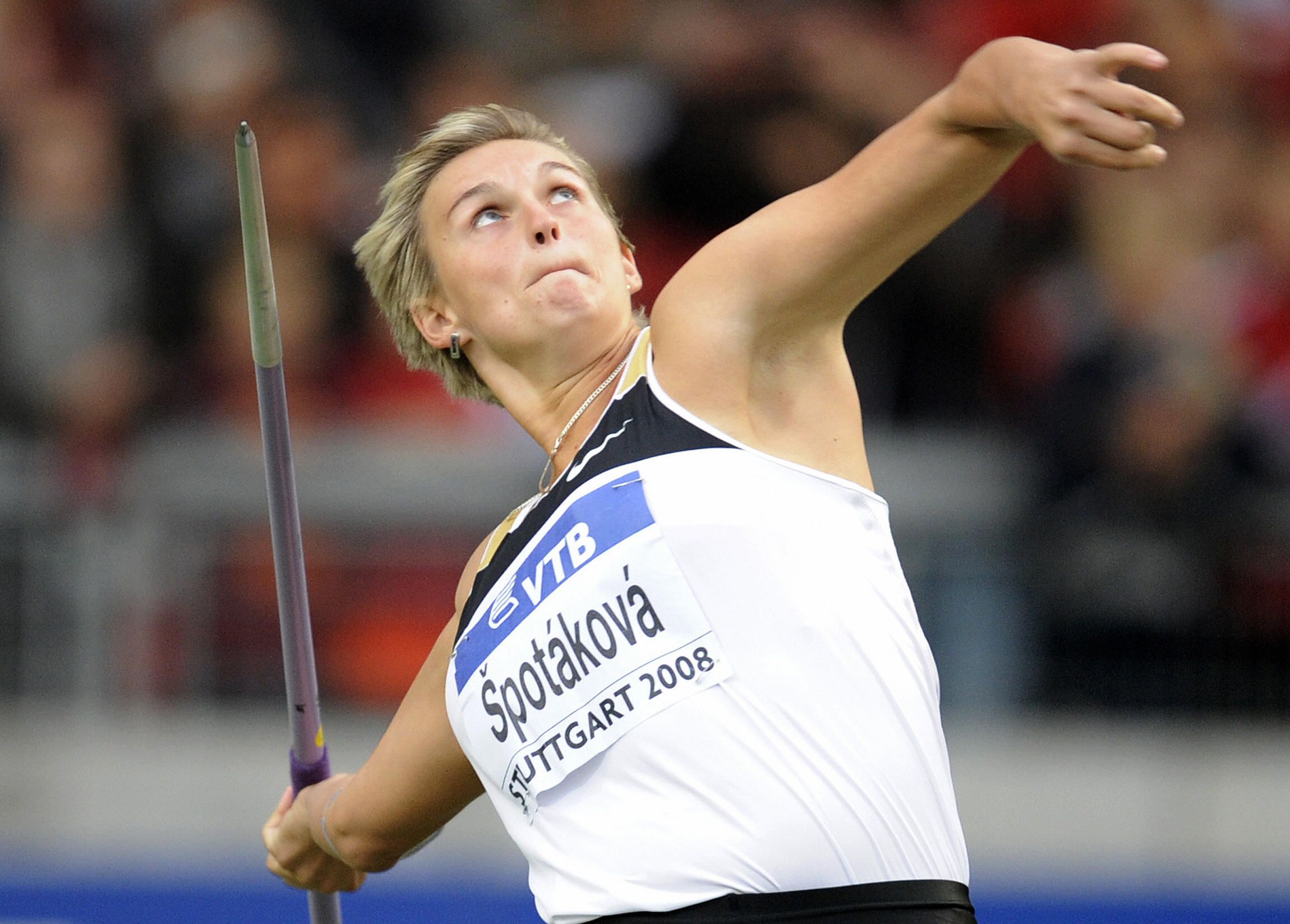 Barbora Spotakova at the 2008 World Athletics Final in Stuttgart (© AFP / Getty Images)

Her 2008 season followed a similar pattern as she set a European record of 71.42m to win the Olympic title in Beijing, and then returned to Stuttgart for her final competition of the year, where she broke the world record with 72.28m.
She took silver at the 2009 World Championships but returned to the top of the podium at the 2011 World Championships, throwing 71.58m – the second-best mark of her career. She successfully defended her Olympic title in 2012, then missed most of the 2013 as she gave birth to her son, Janek, in May that year. She returned to competition just four months later, throwing 62.33m at a low-key late-season meeting.
She returned to the No.1 spot in 2014, winning nine of her 10 competitions and throwing a world-leading 67.99m. Having earned silver in 2006 and bronze in 2010, Spotakova won her first European title in 2014.
Spotakova had a rare off-day at the 2015 World Championships, placing ninth in the final, but she rebounded in 2016 to earn Olympic bronze, becoming the first woman in history to win three Olympic medals in the javelin.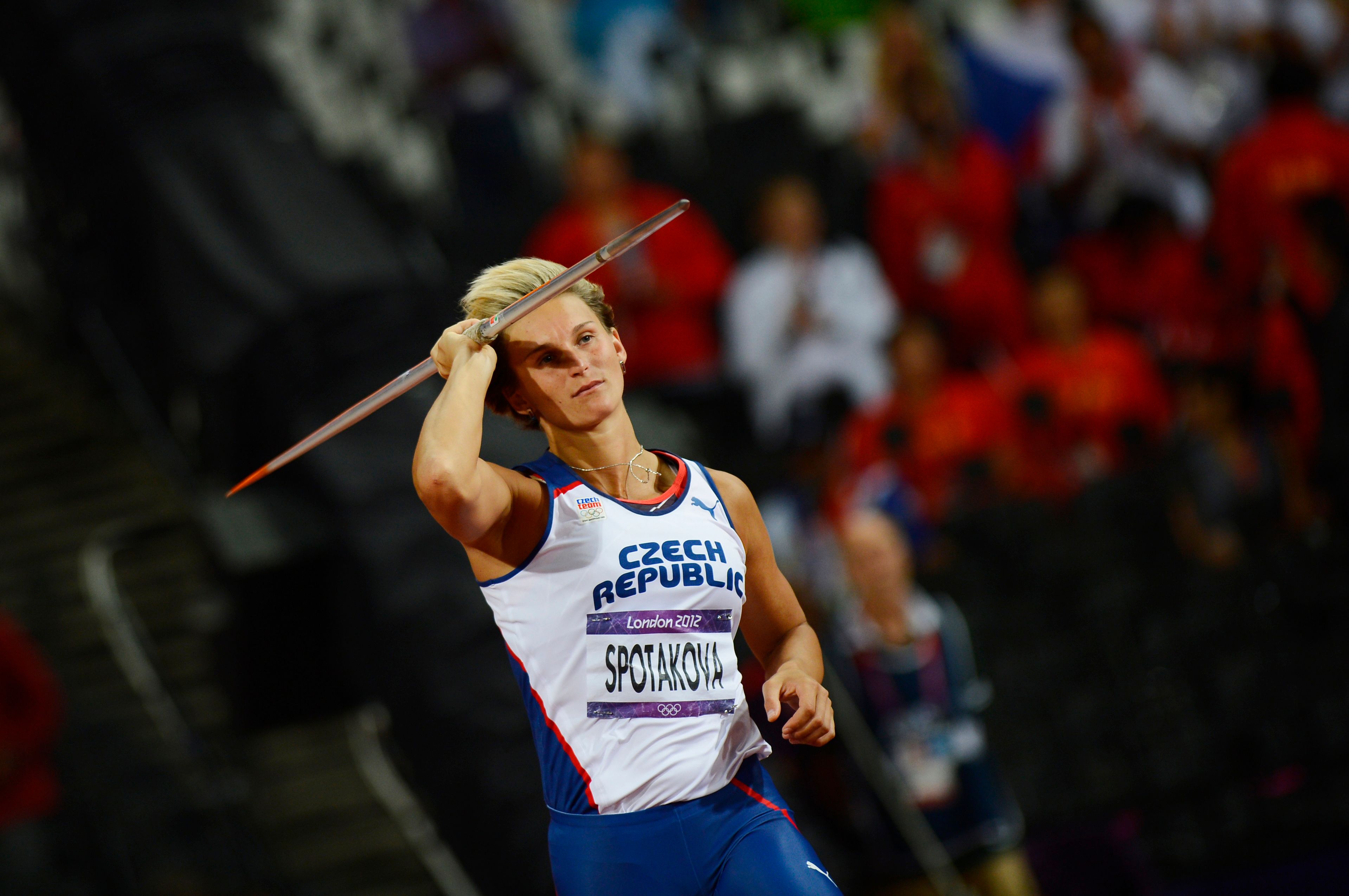 Barbora Spotakova at the London 2012 Olympic Games (© AFP / Getty Images)

In 2017, at the age of 36, Spotakova threw a world-leading 68.26m before going on to win her third world title in London. She capped her season with victory at the Diamond League Final, earning her fifth Diamond trophy.
After taking a break in 2018 to give birth to her second son, Darek, Spotakova returned to action in 2019 and reached the World Championships final. In 2021, after winning the Czech title and winning at the Diamond League meeting in Monaco, Spotakova competed at her fifth Olympic Games and only narrowly missed out on making the final.
She won her 15th and final Czech title earlier this year before going on to take bronze at the European Championships, her 11th medal from a global or continental championships.
"Every fairy tale comes to an end, and mine had a wonderful happy ending in the form of a bronze medal at the European Championships in Munich, symbolically closing the circle," Spotakova said at a press conference in Prague on Friday (9). "My body was clearly telling me that it was time to quit.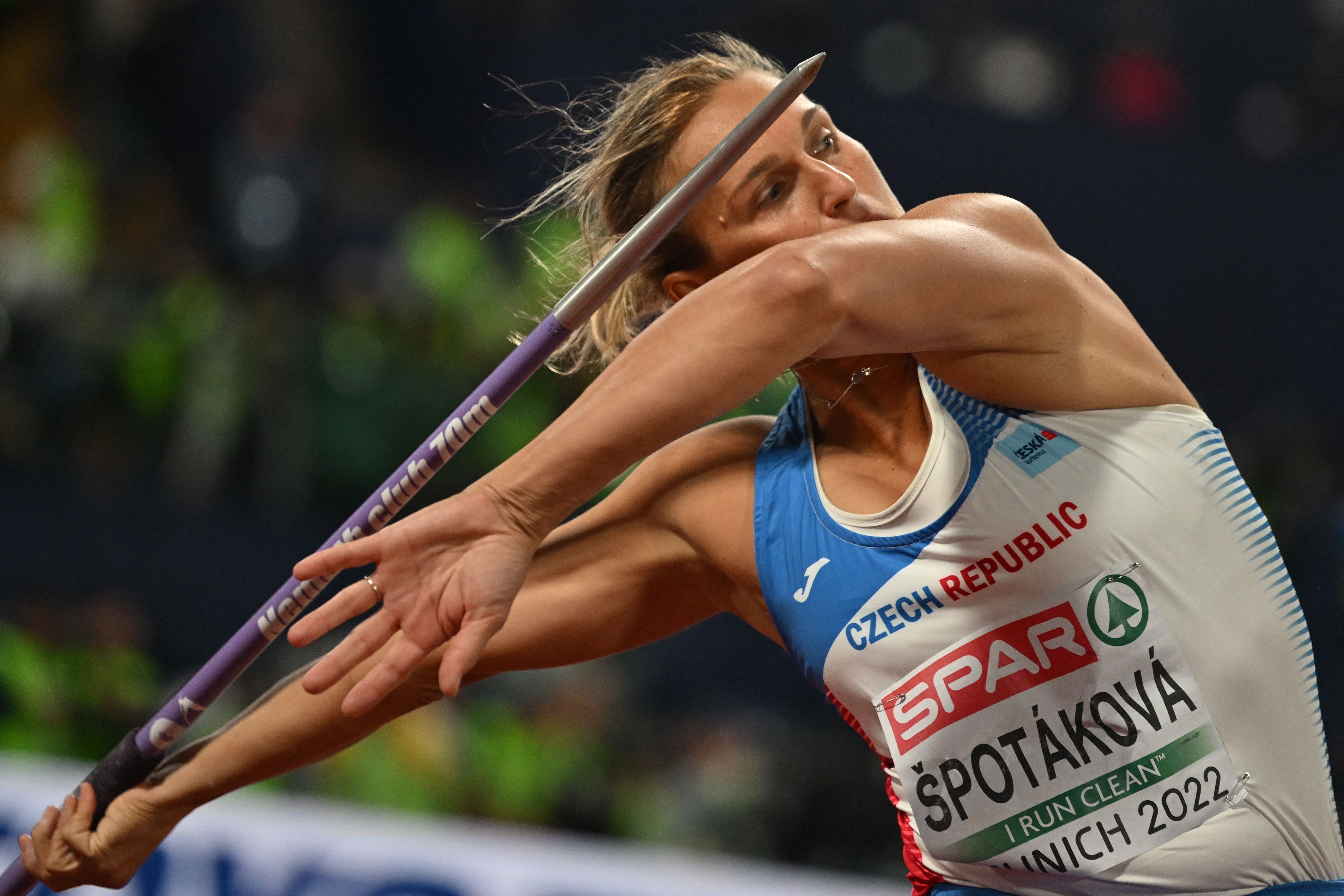 Barbora Spotakova at the 2022 European Championships (© AFP / Getty Images)

"I would like to thank everyone who stood by me the whole time. First, of course, are my parents and my partner Lukáš. Many thanks also go to coaches Rudo Černý, Jan Železný and Jan Tylče. Next important person is Libor Varhaník, who took excellent care of me the whole time, and Jaroslav Priščák, who brought me to Dukla Prague. Then there are a number of doctors and physiotherapists who have performed miracles many times. There are countless people to whom I owe such a long career."
Spotakova says she has no real immediate plans other than to focus on being a mother to her two boys.
"I want to be a mom now," she said. "The boys are nine and four, and I feel they need me more than ever before. I found that it makes me happier when they play sports than when I do. In the past year, I had to watch myself a lot to stay as healthy as possible, and I missed the joy of athletics. I enjoy my boys sports all the more."
In future, though, Spotakova would like to stay involved in athletics in some capacity.
"I would like to be involved in Dukla Prague (the athletics club to which she belongs) and pass on my experience to young athletes," she said. "I believe I have enough of them and I have something to pass on to them. But now I need to rest for a while and gain energy."