Anthony Zambrano official ambassador (© Marabunta Agency)
With joy and panache, Anthony Zambrano and event mascot Calidoso took to the athletics track of the Pascual Guerrero Olympic Stadium, where Zambrano was named ambassador of the event and the medals for the World Athletics U20 Championships Cali 22 were unveiled.
To the rhythm of the official World Championships song 'Hoy voy a bailar contigo' by Mauricio de la Rosa, Cali presented to the world the gold, silver and bronze medals that more than 1500 athletes will fight to win in August.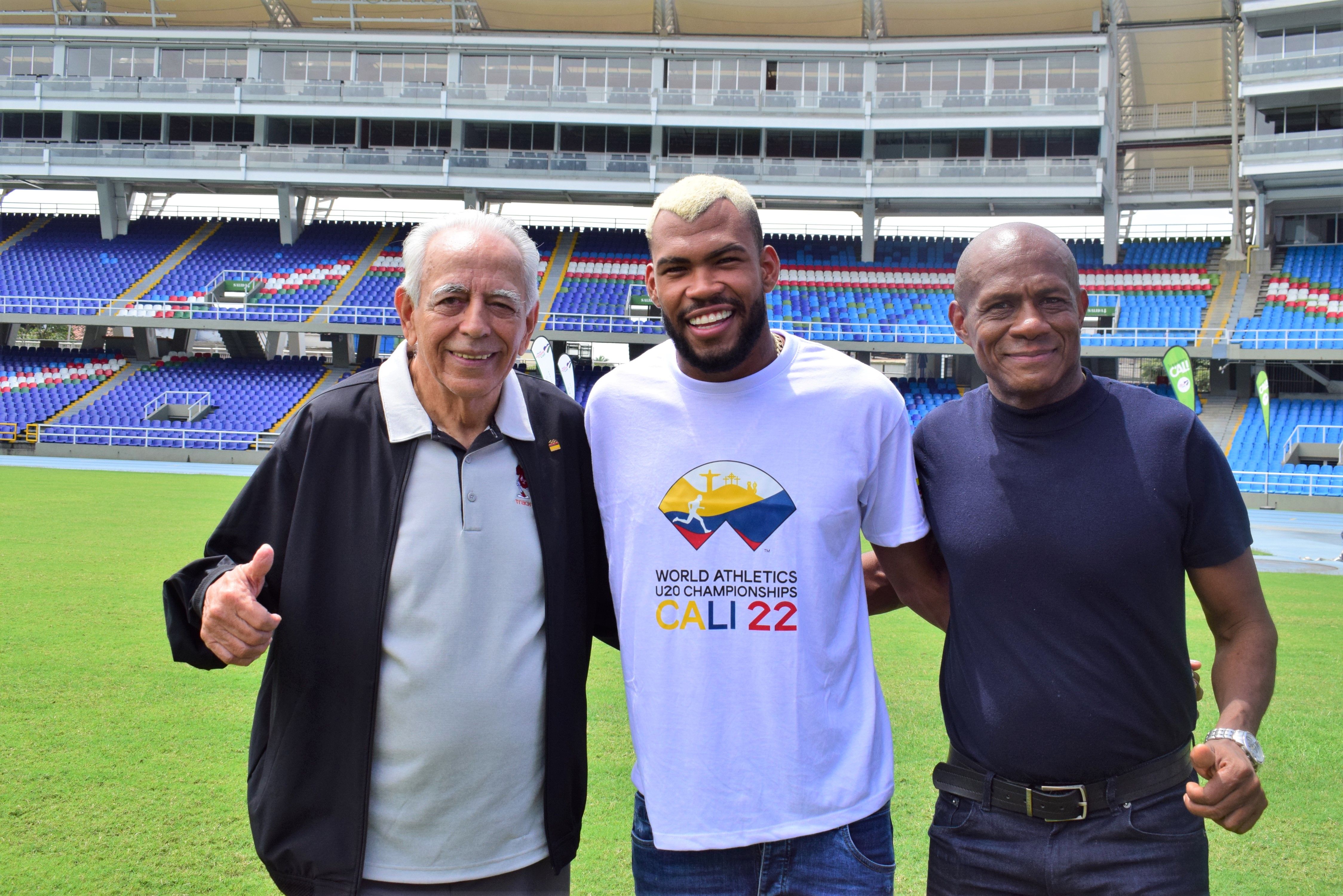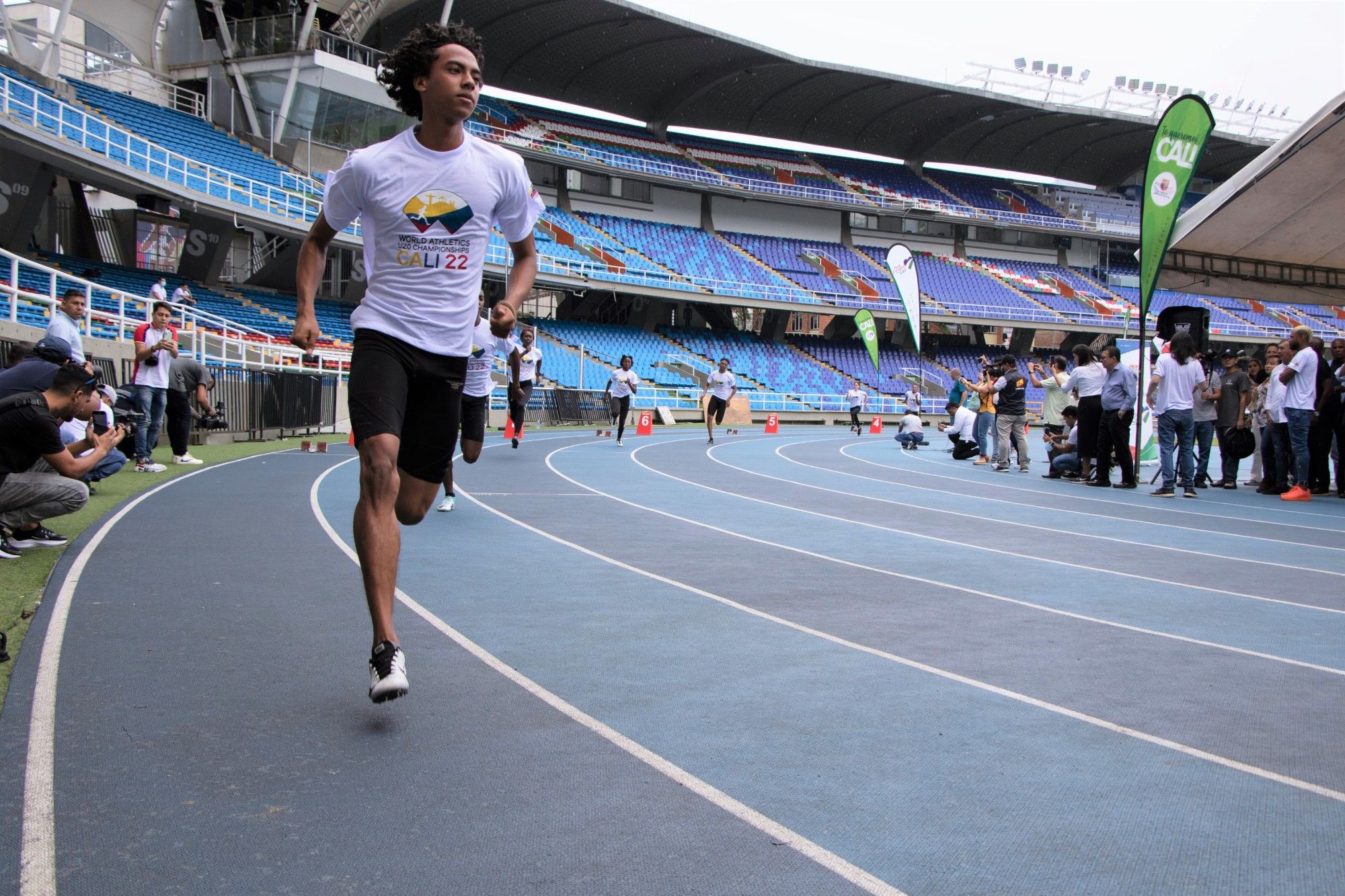 In the presence of the mayor of Cali, Jorge Iván Ospina; the president of the local organising committee, Ramiro Varela; the secretary of sports and recreation, Carlos Diago; and Olympic 400m silver medalist Zambrano, the official launch of the medals took place. The international competition will take place in the 'Sultana del Valle' from 1-6 August.
During 11 days of entertainment, more than 1500 athletes from 175 countries will attempt to establish themselves as the best in the world. Cali, the 'Branch of Heaven', is rightfully embodied in the medals with its most iconic places: Cristo Rey, El Gato del Río and the Hill of the Three Crosses. In addition, the medals show the silhouette of Zambrano, the best athlete in the history of Colombia.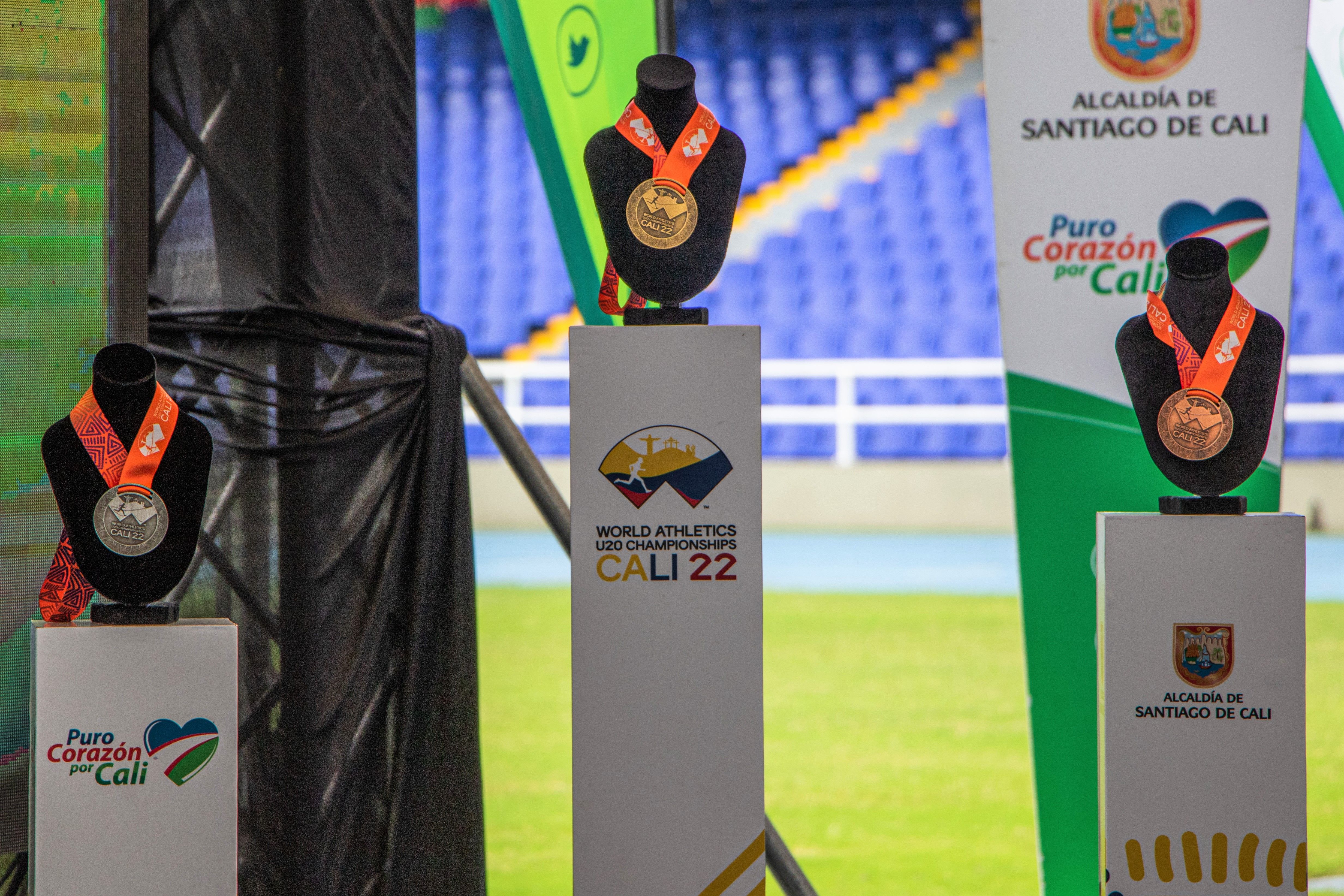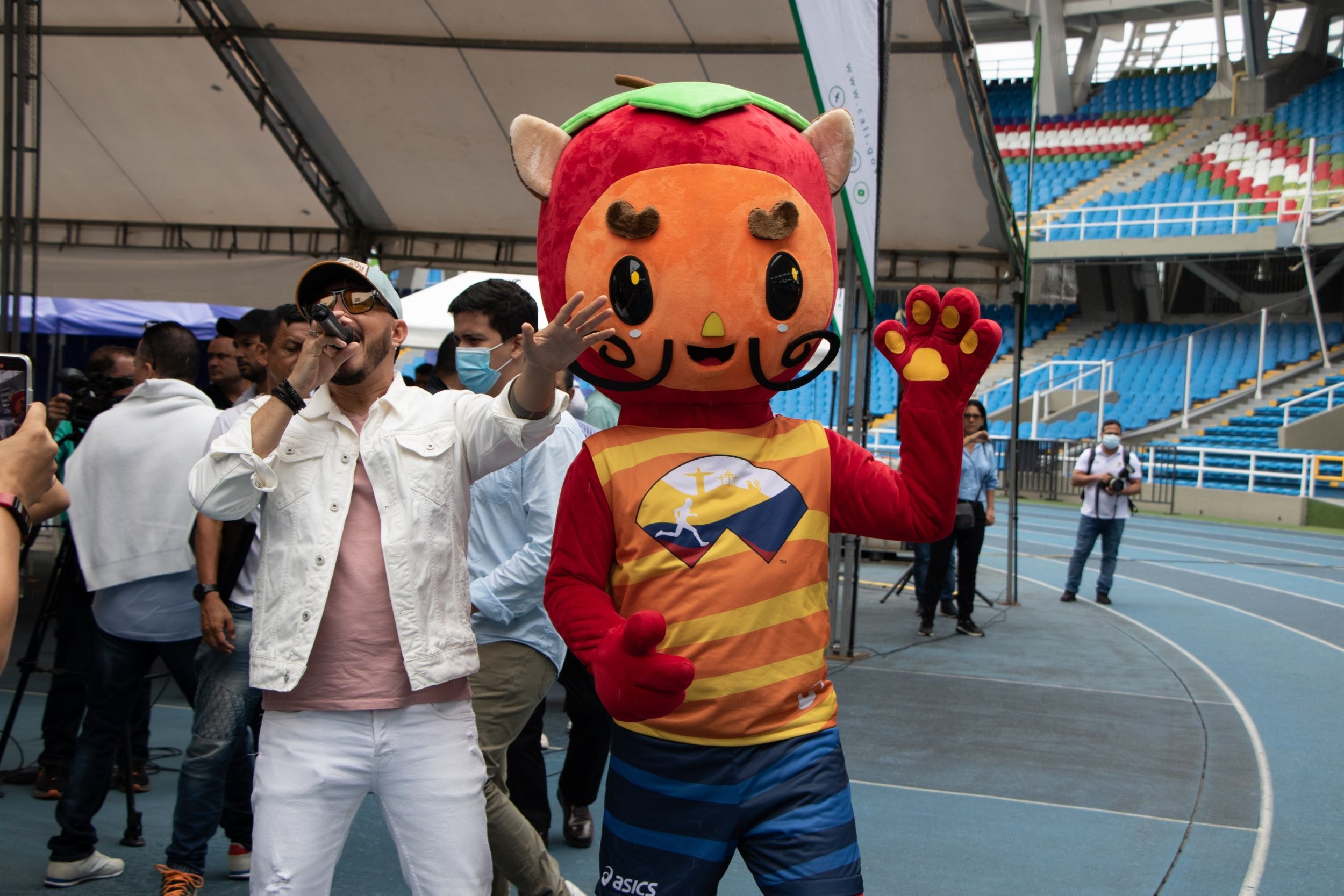 "For me it is a pride and a pleasure to be here in Cali, the city where Anthony Zambrano was built as an athlete in the 2015 World U18 Championships. Thanks to the mayor and the people who are supporting me because I believe and I know that good athletes will come out for the world, and because I know of the great reserve that Colombia has in the future," said Zambrano.
For his part, Valera stated that the World Athletics U20 Championships Cali 22 "is the largest cultural, multilingual and sports platform that has ever been seen in Colombia, with 158 registered countries as of today."
This unprecedented event also solidifies Cali as a bonafide cultural and sports district. "Being a sports city commits us to continue consolidating the sports industry and to continue developing events of this magnitude. That makes our city gain space, locally, nationally and internationally, in these types of events of great prominence," said Ospina.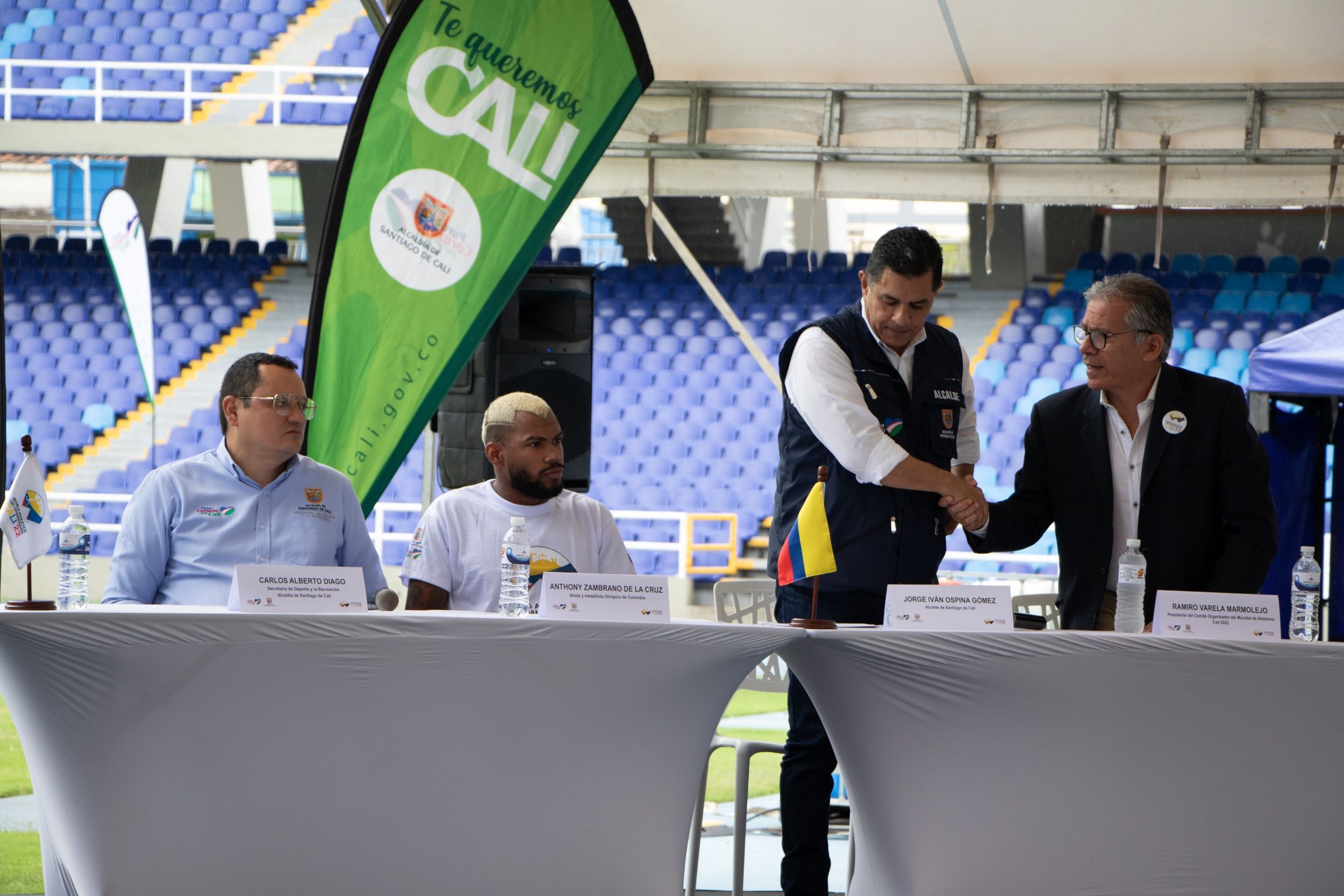 The organising committee and Cali continue to work hard so that our city is the epicenter of an event of international stature typical of the identity, civility and culture of the 'Sultana del Valle'.
Communications - Local Organising Committee