Oregon - 7 Regions Winter Westfir
If you're wondering where in the world is Oregon, it's on the West Coast, right between Washington and California. Some people think it's the best thing about the West Coast, and of course they're right. Made up of seven unmissable regions, Oregon has the ocean, mountains, valleys, high desert, cities, small towns, and almost everything in between.
Truth is, you really have to be here to get it. Until then, here's your quick introduction to the seven unique regions of Oregon.
WILLAMETTE VALLEY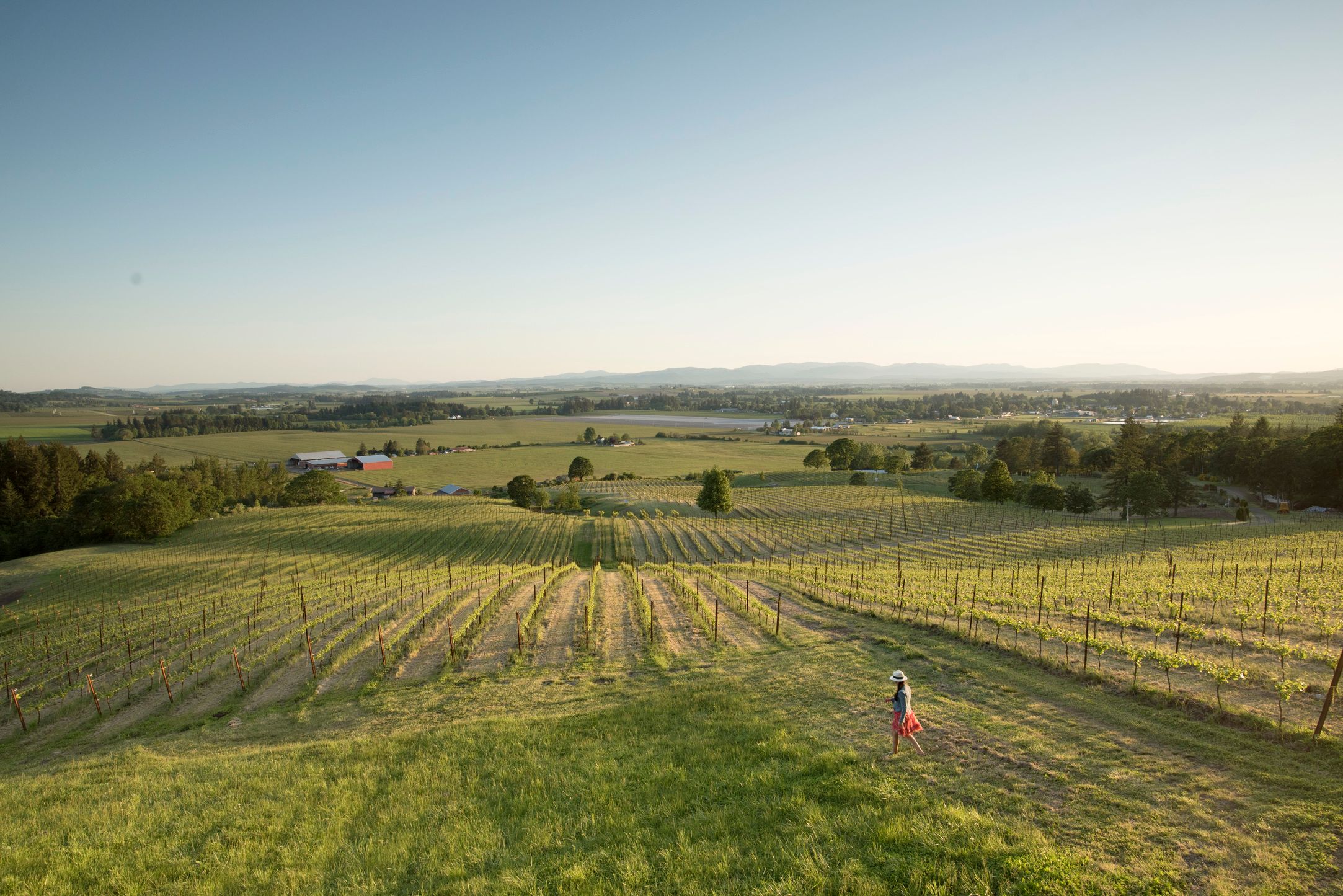 With nearly 600 wineries producing world-class pinot noir, the Willamette Valley is known as Oregon's Wine Country
Home to the 2022 World Athletic Championships in Eugene, the Willamette Valley is tucked in between the steep Cascade Mountains and the rolling Coast Range, stretching for 112 miles/ 180 kilometers south of Portland. Life's simple pleasures can be found in this valley where farms, vineyards and forests reign supreme. Hike trails through old-growth trees to surging waterfalls and epic vistas, or pedal down a scenic backcountry road through covered bridges. Whether you're looking for city culture or idyllic countryside, the Willamette Valley is a happy escape.
PORTLAND REGION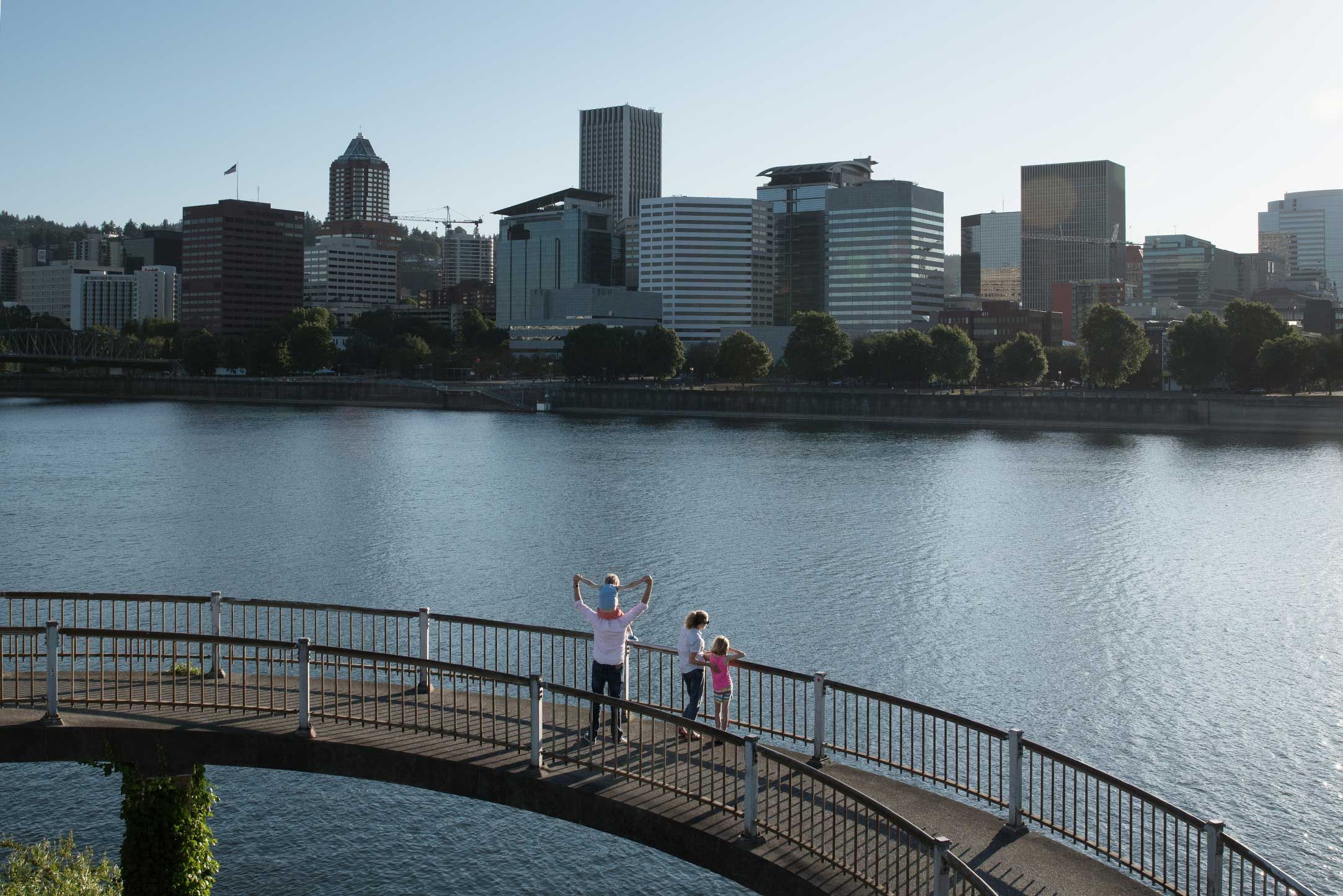 Portland is Oregon's largest city, at the confluence of the Willamette and Columbia rivers.
There's an irresistible enthusiasm pumping through the Portland Region that demands people do what they love and do it well. You can see it in the nationally acclaimed culinary world, in the spirited makers, enclaves, and in the thriving arts and culture scene. The breathtaking outdoor scenery that surrounds it in farms, forests, rivers and trails infuses the passionate spirit of the urban core. Wherever you go here — to wineries and waterways or one-of-a-kind boutiques and beautiful byways — prepare to feel the inspiration.
OREGON COAST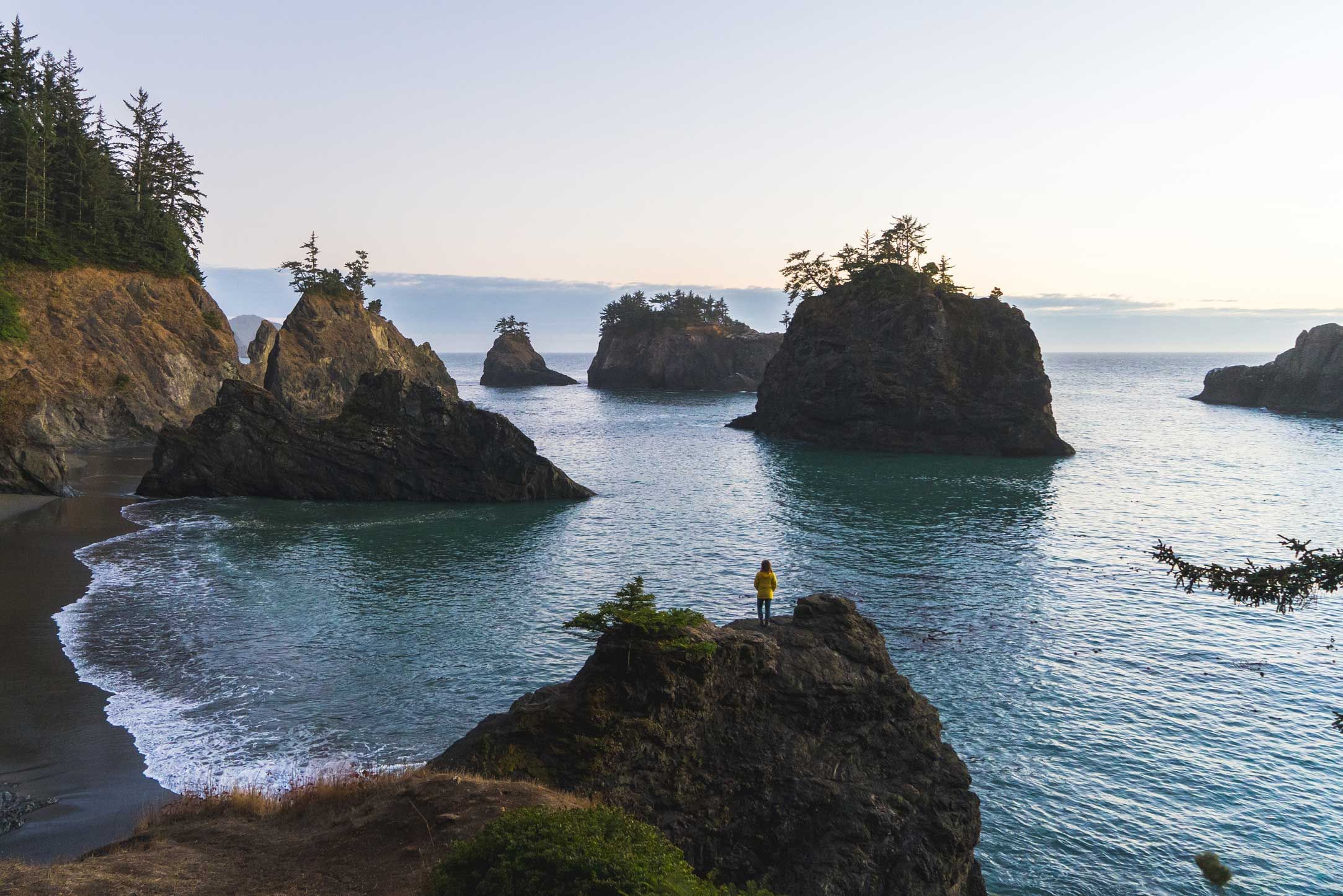 All 363 miles/584 kilometers of the Oregon Coast shoreline are free and open to the public to access
The Oregon Coast is one of a kind. It's not just Highway 101 — that impossibly scenic route known officially as the Pacific Coast Scenic Byway winding its way for 363 miles/584 kilometers from Astoria to Brookings. The truly singular characteristic of the coastline is that it's free and open to the public, thanks to the historic Oregon Beach Bill. That means that the Coast's beautiful state parks, elegant lighthouses, rolling sand dunes and dramatic viewpoints are here just for you, and yours, and everyone else. Indeed, that's why they call it "The People's Coast."
SOUTHERN OREGON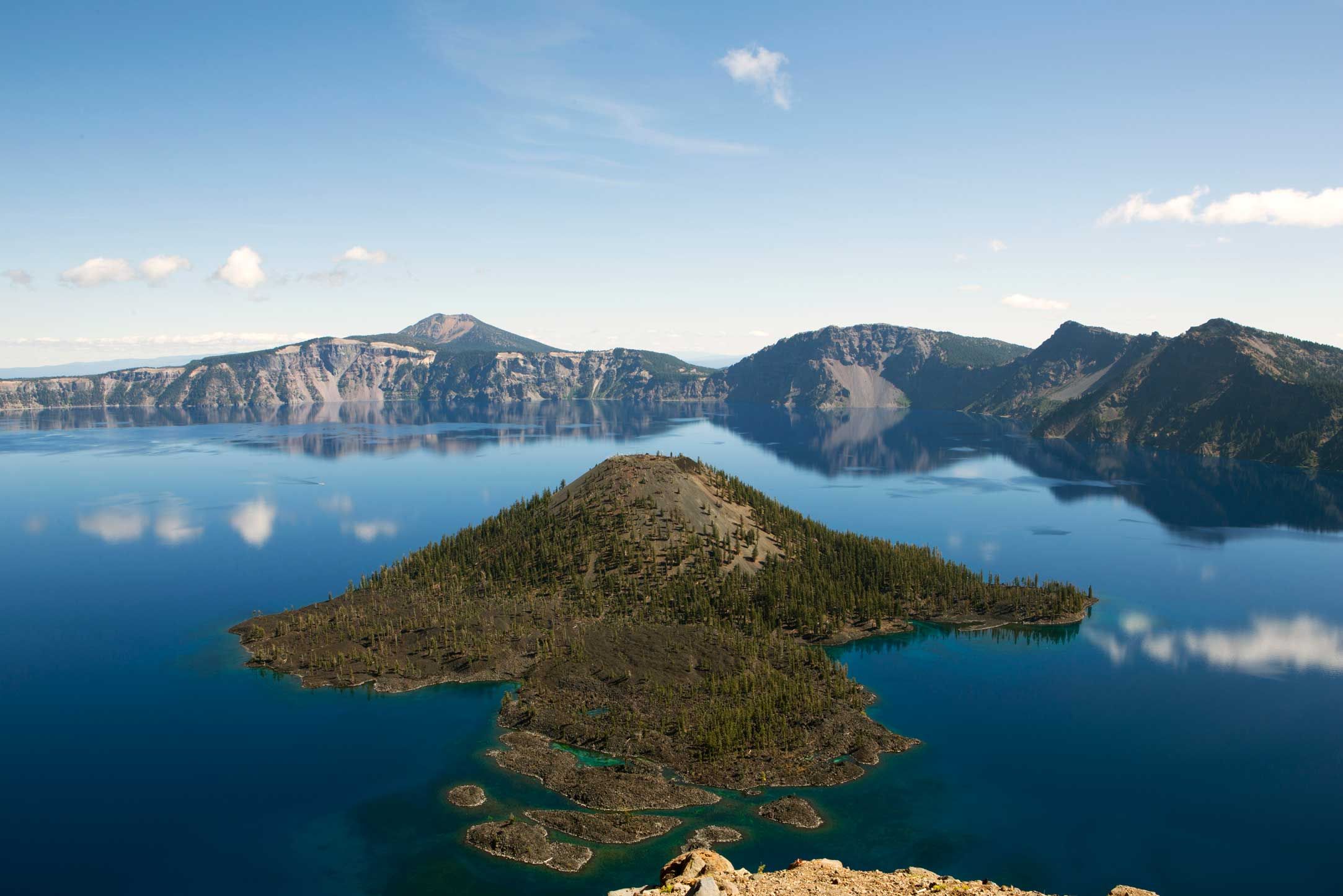 Formed by the collapse of an ancient volcano Mt. Mazama, Crater Lake is the deepest lake in the United States
Thousands of years of transformative volcanic activity blessed Southern Oregon with remarkably diverse landscapes. The cache of natural treasures is tremendous — underground marble caverns in one of the West's largest cave systems, the nation's deepest lake in the caldera of an ancient volcano, and miles of rushing Wild and Scenic rivers. Here you can discover gold rush towns and historic cities teeming with farmers markets, chef-owned eateries, an acclaimed winemaking tradition, galleries and theaters. There's adventure everywhere you look.
CENTRAL OREGON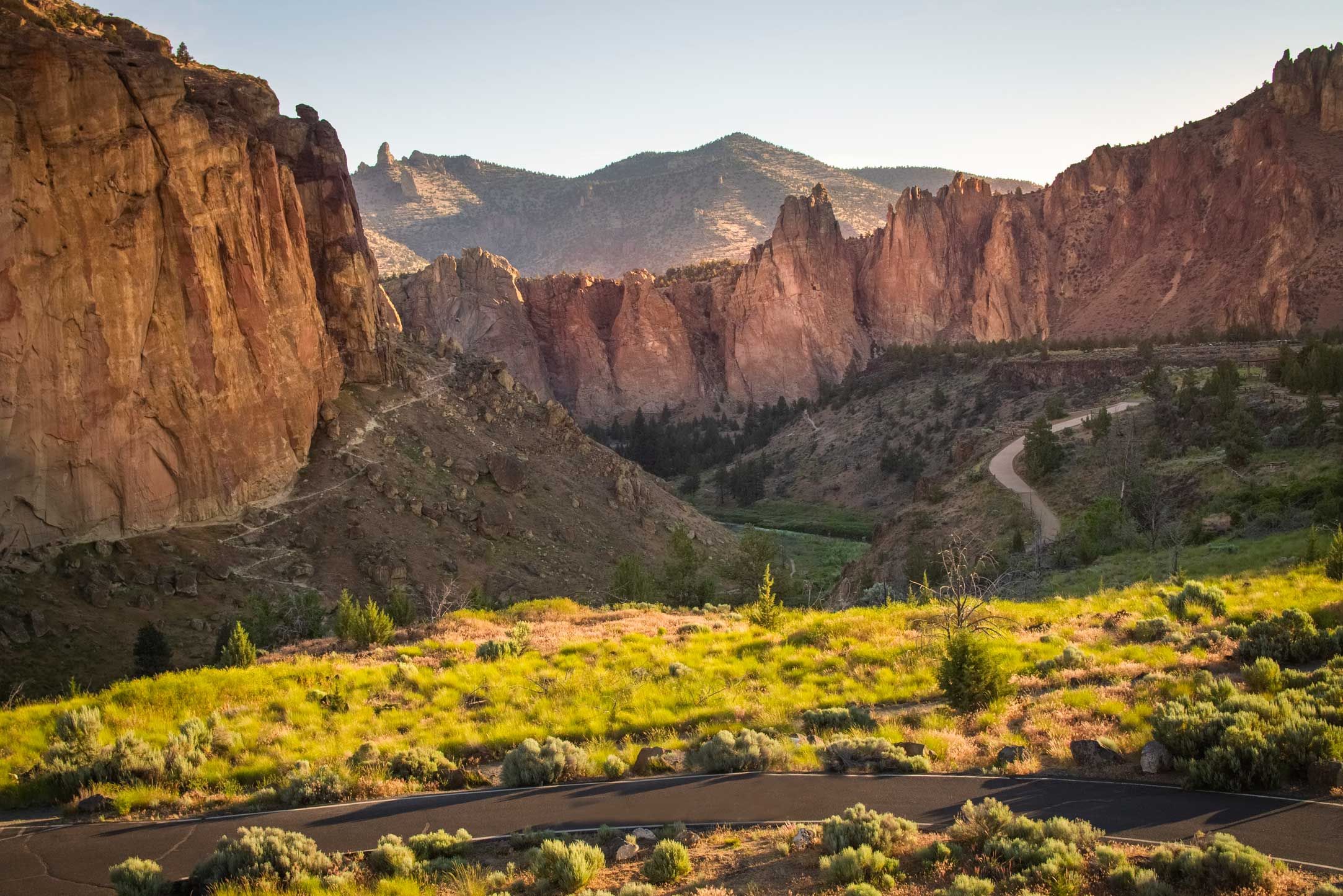 Central Oregon's Smith Rock State Park is a popular playground for hikers, rock climbers and photographers.
The sunny, high-desert landscape of Central Oregon brings happiness in myriad ways. There's the sandy, rolling single-track beloved by mountain bikers and the bluebird skiing that draws powder hounds to the slopes of Mt. Bachelor. Old West enthusiasts come for small-town rodeo and historic sites, while beer lovers converge for the craft beer. Natural history buffs explore a land of lava and wild creatures. There are so many ways to love Central Oregon. The hard part is picking where to start. So, take a deep breath of the crisp, sagebrush-scented air and jump in.
MT. HOOD & THE GORGE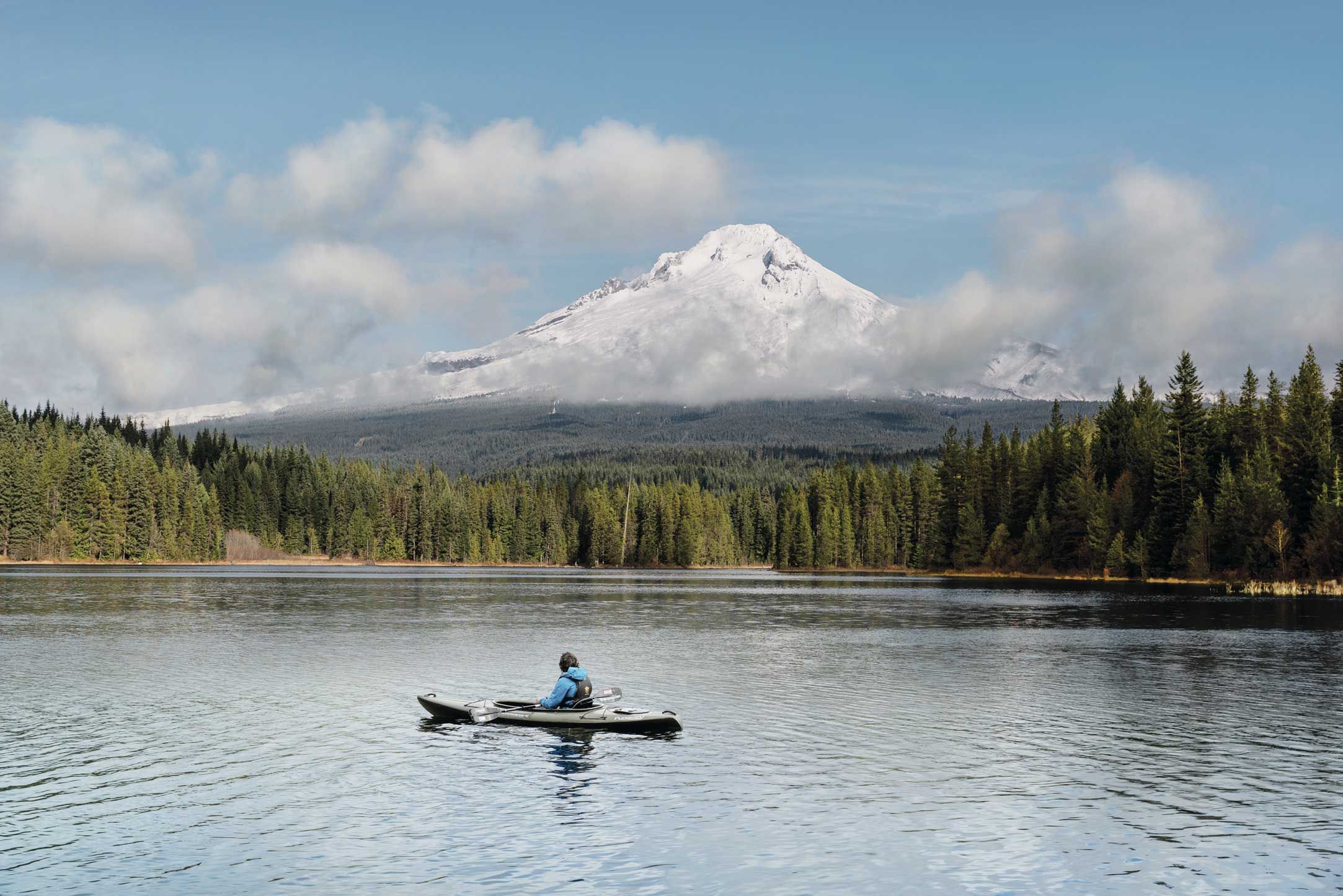 At 11,250 feet / 3.4 kilometers, Mt. Hood is the tallest mountain in the state of Oregon.
The beauty of the Mt. Hood and Columbia River Gorge region is shaped by the geological dramas of the past. Ice age floods carved out the soaring basalt cliff line of the Gorge, and volcanic eruptions scoured the river valley at the foot of Mt. Hood. Present-day visitors will find a land of breathtaking beauty in the region's scenic rivers, shaggy forests and picturesque family orchards along with fresh, seasonal cuisine and craft beer in its friendly small towns. Whether you're looking for epic outdoor recreation or epicurean wonders, history and heritage or artists' enclaves, you'll find it here.
EASTERN OREGON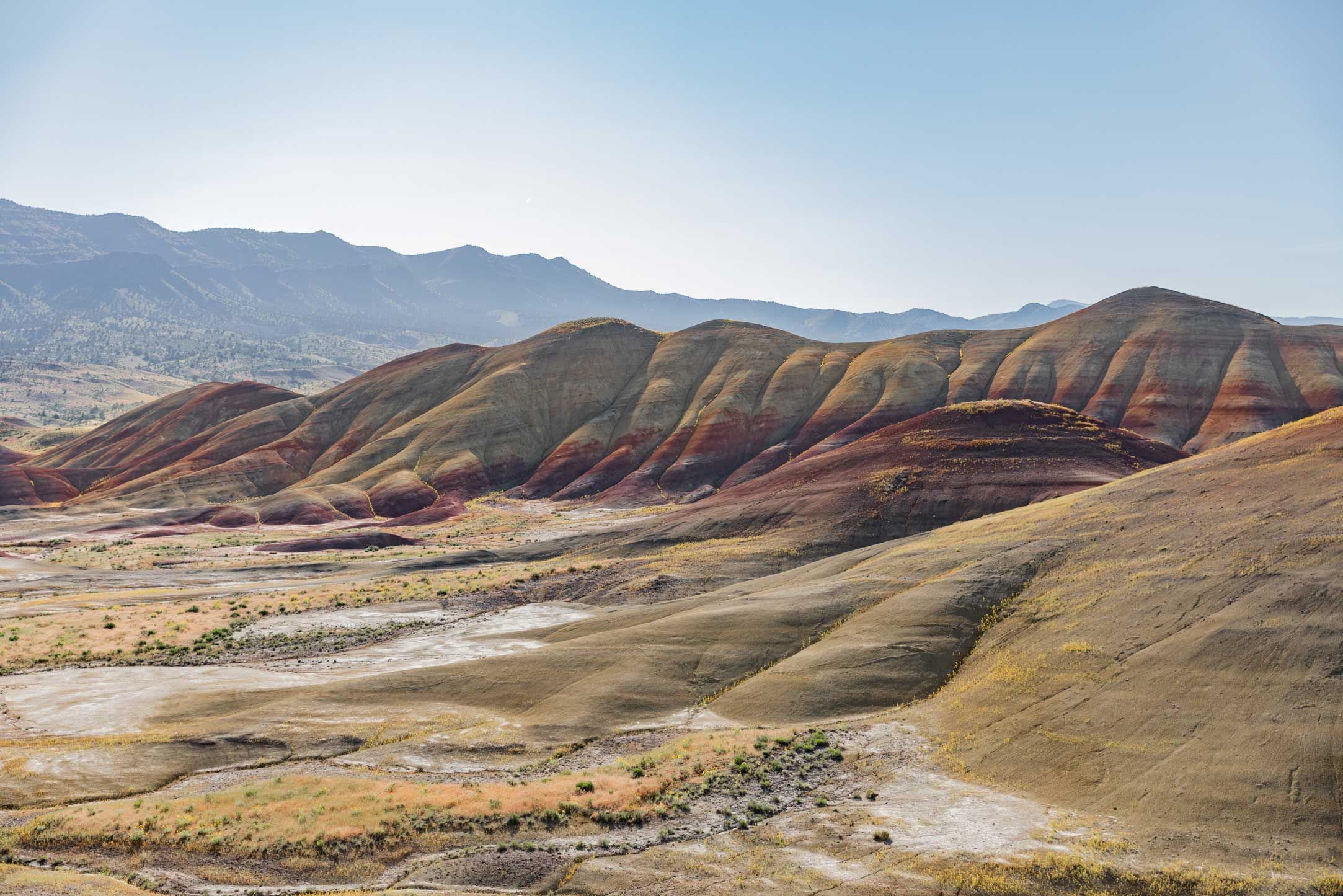 The Painted Hills are one of three units of the John Day Fossil Beds National Volcanic Monument in Eastern Oregon
Welcome to Oregon's corner of the Wild West. Rugged Eastern Oregon is a destination with natural splendor that's ripe for exploring, with the soaring peaks of the Wallowa Mountains, hidden river gorges, the deep chasm of Hells Canyon and magical formations of the John Day Fossil Beds. There's plenty of human history to discover here too — Old West rodeos, Native American cultural traditions and unexpected intersections of European, African American and Asian cultures. Take in the open skies and vibrant cultures in Oregon's biggest, wide-open region.