THE GLORIOUS HOME OF THE WORLD ATHLETICS CHAMPIONSHIPS OREGON22
Ask locals what defines Eugene and you'll likely hear different answers: a college town with a spirited athletics culture that thrives alongside the laid back pace of river recreation; an outdoors paradise surrounded by trails, waterfalls and beaches; a home for creative makers crafting everything from wine and beer to community markets, theater and public art.
Ultimately, Eugene is a place of happy contrasts — where diversity in people, places and ideas have led to innovation in the art, tech, food and drink that you see everywhere you look.
THE GREAT OUTDOORS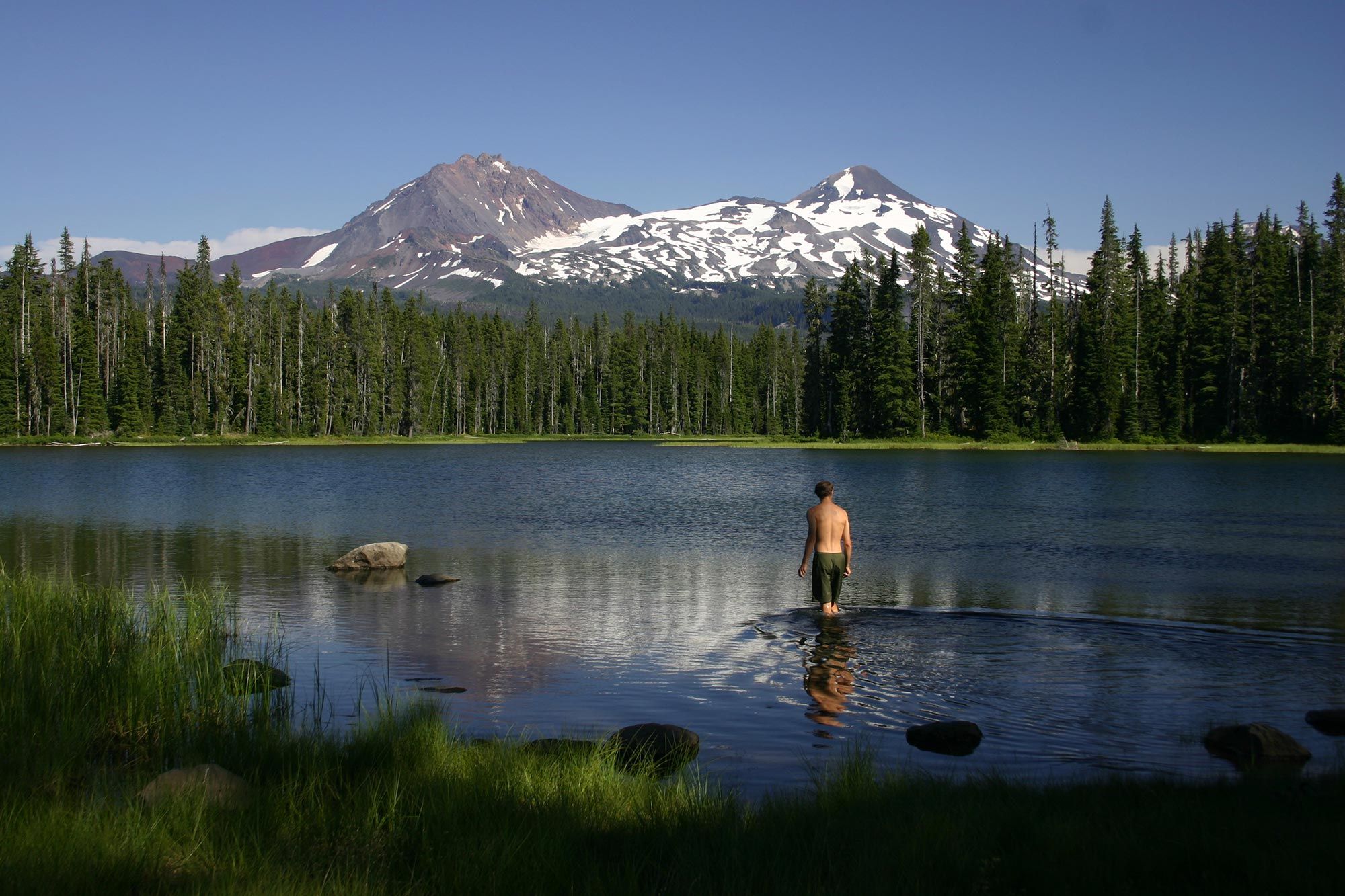 Scott Lake by Traci Williamson
Anglers and whitewater rafters are drawn to the two rivers that mark the landscape: The Willamette River and the McKenzie River flow from the Cascades through Eugene and Springfield. 
Miles of iconic forest trails, mountain biking tracks and cycling paths cater to the outdoor crowd seeking both thrills and secluded serenity. Discover cascading waterfalls and secret hot springs.
To the west lies Florence on the Oregon Coast, with vast stretches of uncrowded beaches and the stunning Oregon Dunes National Recreation Area. Dune buggies zip over sand mountains, boaters haul in their catch-of-the-day, and families play on the shores of dozens of sparkling coastal lakes. 
ART, CULTURE & COUNTERCULTURE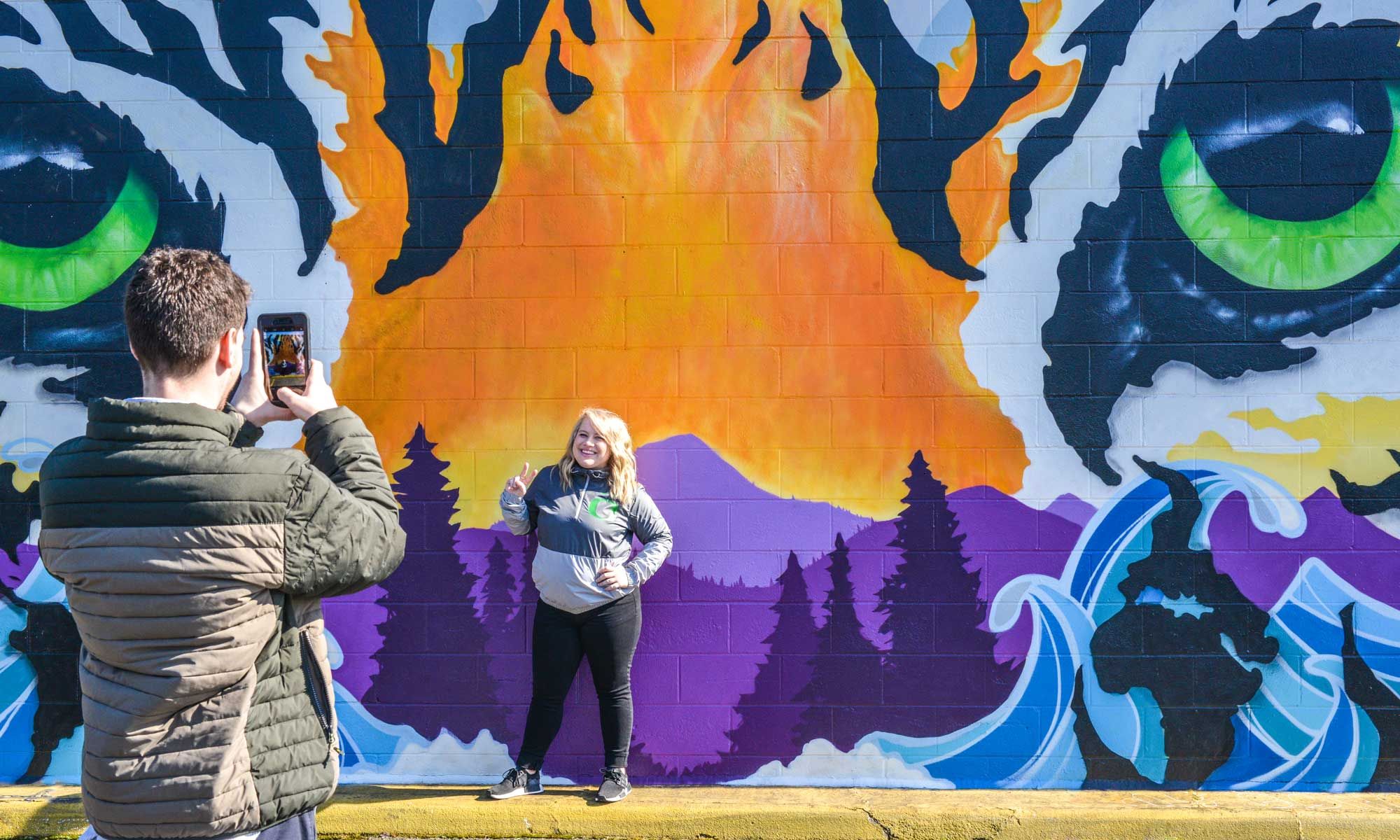 Bayne Gardner Mural - Oak Alley
The American counterculture movement of the 1960s left its roots in Eugene, creating a commitment to sustainability, public art, fresh food, and above all, community. 
You can see it today at the Saturday Market, where artisan vendors have gathered for the last five decades. And since 1969, the Oregon Country Fair in nearby Veneta has celebrated community annually with a joyful three-day event.
Community theater and performing arts thrive here, and visual art is everywhere you look, from street art and sculptures to fine art in local museums. The City of Eugene's 20x21 Mural Project commissioned more than 20 new outdoor murals from both local and international artists to celebrate the World Athletics Championships Oregon22. 
Technology is also elevated here, feeding off the fresh ideas from the university and finding receptivity from residents supporting sustainability and progress.
LOCAL FOOD & TASTING TRAILS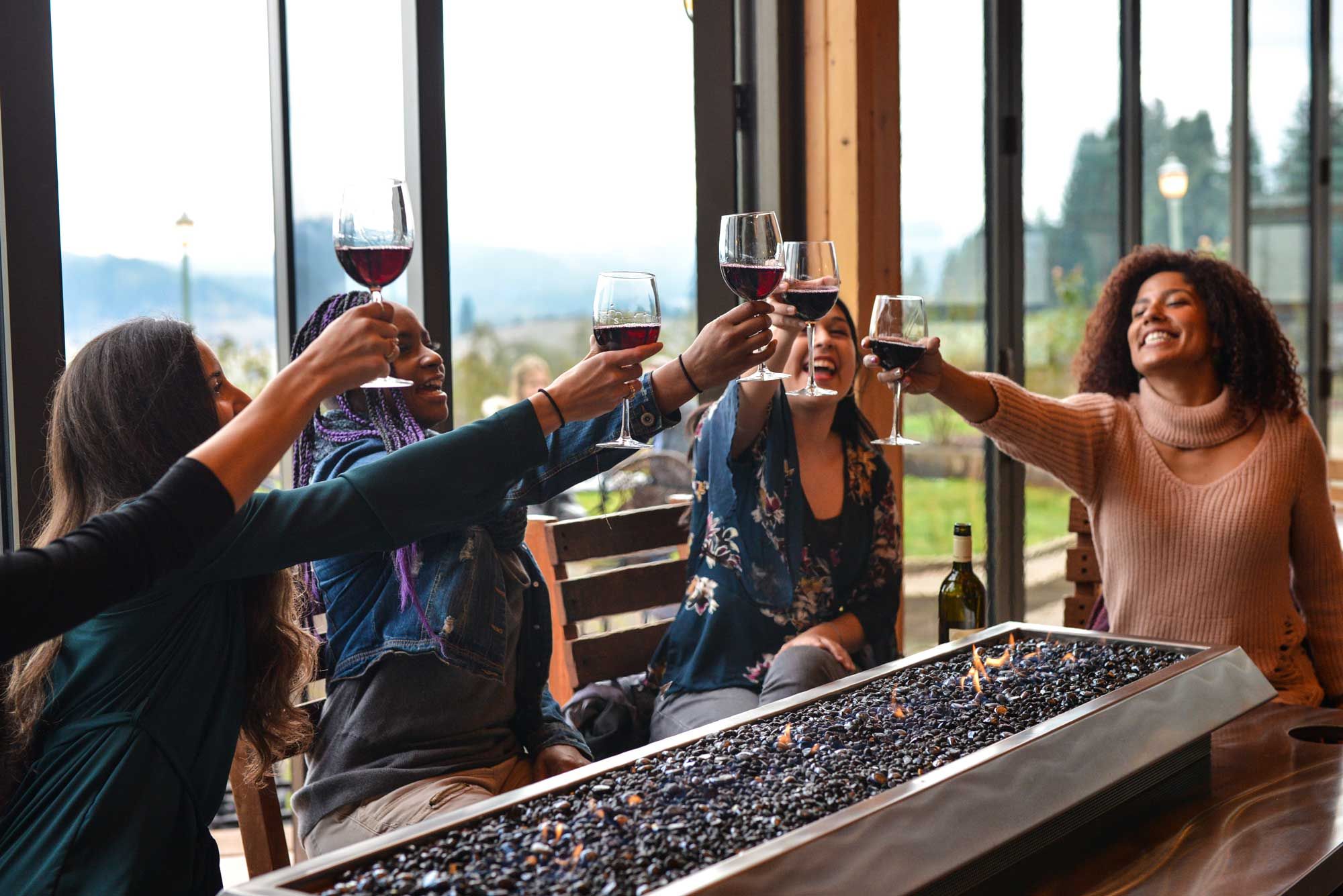 Cellar Season in Wine Country
Eugene and Springfield sit in the beautiful Willamette Valley, where rich volcanic soil grows everything from Pinot Noir to hazelnuts and truffles. Road trippers journey from small town to small town by car or by bike, sampling this delicious bounty at farms along the way. 
The same balance of cool evenings and sunny days that produce Willamette Valley's famous wine also grows delicious ingredients like chanterelles, berries, and lavender. 
In Eugene and beyond, you'll find bakeries and chocolate makers, wine tasting rooms, eclectic restaurants and a rainbow of foraging opportunities for every season, from berries and apples to the famed Oregon truffle.
Follow craft beverage trails to taste beer, cider, mead, braggot, wine and spirits. Each beverage is brewed, distilled, and crafted uniquely. From wine that has graced Presidential dinners to beer that has been rocketed into space, discovering the stories behind the beverages is part of the experience in uncrowded, friendly tasting rooms across the region.
So, what is Eugene? It's an unmissable destination for dreamers, one that blurs the lines between urban and nature, past and present, work and play. This is a town with world-sized beauty, ideas, and opportunities.
We can't wait for you to visit in 2022! Sign up here to keep in touch on all things WCH Oregon22.