Letesenbet Gidey at the World Athletics Championships Oregon22 (© Getty Images)
The bulk of outdoor international track and field action has concluded for another year, so what better time to look back on some of the season's highlights.
It has been an unprecedented year in terms of outdoor major championships. Along with the World Athletics Championships Oregon22, the season also featured the World Athletics U20 Championships in Cali, the European Championships, the NACAC Championships, the Commonwealth Games, and various other regional and U20 area championships – and this, of course, was on top of the Wanda Diamond League and the Continental Tour circuits.
Here are 22 memorable moments - in no particular order - from another great year of athletics action.
World Athletics Championships Oregon22
McLaughlin's lap of wonder
In what will surely go down as one of the greatest athletics performances in history, Sydney McLaughlin smashed her own already sensational world record to win the 400m hurdles on home soil in Oregon. Her winning time of 50.68 would be competitive in most international 400m flat races.

Crouser vs Kovacs shot put rematch
The men's shot put was one of the enduring moments from the 2019 World Championships, and the rematch between defending champion Joe Kovacs and Olympic champion Ryan Crouser was almost as thrilling. Crouser emerged as the champion, throwing a championship record of 22.94m to win by just five centimetres from his arch rival.

Gidey gains gold in last-lap thriller
She has smashed world records on the track and roads over the past two years, but Letesenbet Gidey was still chasing a senior global title. The Ethiopian gritted her teeth in the closing stages of the 10,000m at the World Championships and held off a host of opponents in a nail-biting finish.

Dominant Duplantis defies gravity
That he won the world title was no big surprise; Mondo Duplantis has dominated the pole vault for some time now. But the Swedish vaulter kept his cool at the World Championships and broke his own world record with a stunning 6.21m clearance, with clear daylight between him and the bar.

Garcia's golden double
Few would have predicted that Peruvian race walker Kimberly Garcia would win a world title in Oregon. And even fewer would have had her down to complete the race walks double. But the 28-year-old did exactly that, winning gold over 20km and 35km and earning her country's first ever world titles in the process.

Dos Santos crowned new king of the hurdles
Brazil's Alison Dos Santos enjoyed a dream season in 2022, winning all of his 400m hurdles races and cementing his status as the world No.1 in his event. His best race of the year came in Oregon, where he won the world title in a championship record of 46.29 – the third-fastest time in history.

Amusan's shock world record
At first many questioned the timing system. Could someone really break the world record by that much in a semifinal? But it soon became apparent that Tobi Amusan's 12.12 clocking in the 100m hurdles at the World Championships was legitimate, as she went even quicker in the final with a wind-assisted 12.06.

Mayer regains world title
The expected duel with Olympic champion Damian Warner may not have materialised (the Canadian exited the competition with injury), but Kevin Mayer still had 10 disciplines with which to contend – plus the demons from the 2019 World Championships – on his way to winning his second world decathlon title in Oregon.
Wanda Diamond League
One small step for Peters, one giant throw for javelinkind
Grenada's Anderson Peters made a statement at the opening Wanda Diamond League meeting of the year, sending his spear out to 93.07m in a thrilling battle with Jakub Vadlejch of the Czech Republic. Peters went on to enjoy many more javelin duels throughout the year, including at the World Championships where he retained his title.

Krop comes of age
Three years after reaching the World Championships final as an 18-year-old, Jacob Krop enjoyed a breakthrough season in 2022. He finished second at the Diamond League meeting in Rome, clocking a PB of 12:46.79, and was runner-up again at the World Championships. But he finally enjoyed a moment of glory when winning at the Diamond League meeting in Brussels with a world-leading 12:45.71 in a race of incredible depth.

Kipyegon climbs world all-time list
It may not have been the world record she craved, but Faith Kipyegon's 3:50.37 run over 1500m at the Wanda Diamond League meeting in Monaco was no less impressive. Three weeks after winning her fourth global title at that distance, Kipyegon displayed her true dominance of the metric mile.

Mahuchikh rebounds with world lead in Brussels
After winning the world indoor title earlier in the year, Yaroslava Mahuchikh looked poised to dominate the outdoor season. The Ukrainian high jumper was defeated at the World Championships, but she rebounded at the Diamond League meeting in Brussels to win with a world-leading 2.05m, equalling the national record in the process.
Continental Tour Gold
Allen goes to No.3 all time in New York
In his final year of track and field before embarking on a career in the NFL, Devon Allen produced the best run of his life to win at the Continental Tour Gold meeting in New York. In a clash with world champion Grant Holloway, Allen won the 110m hurdles in 12.84, moving him to third on the world all-time list, just 0.04 shy of the world record.

Fraser-Pryce kicks off season in style
There were several highlights in Shelly-Ann Fraser-Pryce's season, not least her fifth world 100m title in Oregon, but the first big 'wow' moment of 2022 for the Jamaican sprinter came at the Continental Tour Gold meeting in Nairobi, where she won in 10.67 – what became the first of a record seven sub-10.70 clockings this year.

Nowicki clinches hammer victory in Silesia
It's one of the longest and most hotly contested duels in athletics, and 2022 served up many more instalments in the Pawel Fajdek vs Wojciech Nowicki hammer rivalry. When the duo clashed on home soil at the Continental Tour Gold meeting in Silesia, it was Olympic champion Nowicki who came out on top, throwing 81.58m to get the better of five-time world champion Fajdek.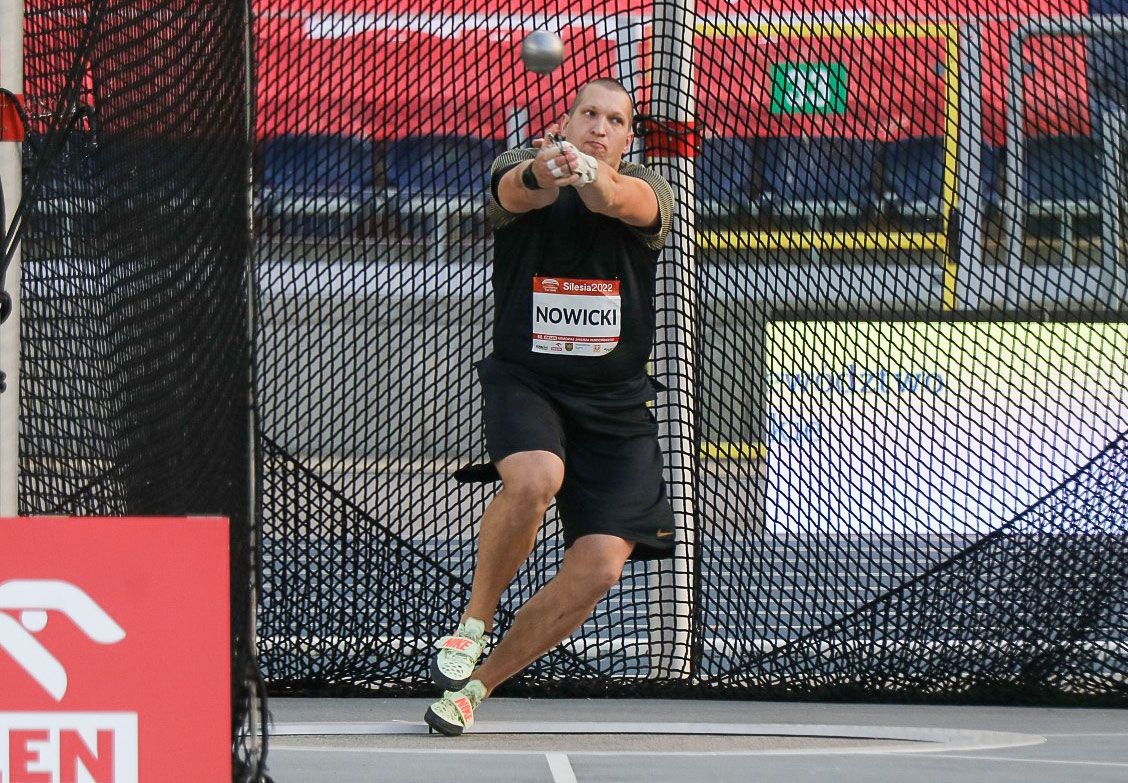 Wojciech Nowicki in the hammer in Silesia (© Marta Gorczynska)

Bol breaks world best
Before opening up her season at her specialist discipline, Femke Bol raced the 300m hurdles at the Continental Tour Gold meeting in Ostrava. And while it is a rarely-contested event, the Dutch hurdler's winning time of 36.86 obliterated the previous mark, hinting at the strong season that was to come over the full lap distance.
World Athletics U20 Championships Cali 22
Tebogo goes into record books
Botswana's Letsile Tebogo had already shown his sprinting prowess by winning the world U20 100m title in Nairobi last year. He then displayed his raw speed when clocking a world U20 record of 9.94 in the heats at the World Championships. But he saved his best for Cali where he retained his world U20 title in 9.91, an improvement on his own world U20 record.

Gold No.2 for Vilagos
Adriana Vilagos was another back-to-back winner in Cali. The Serbian javelin thrower successfully defended her title in style, winning with a championship record of 63.52m. She went on to claim silver at the senior European Championships.
Elsewhere
Gold things come to those who wait
As had happened at the Olympic Games last year, Ugandan distance runner Jacob Kiplimo had to settle for another bronze over 10,000m at the World Championships. But the 21-year-old rebounded at the Commonwealth Games where he won the 5000m and 10,000m titles with a stunning burst of speed in the closing stages.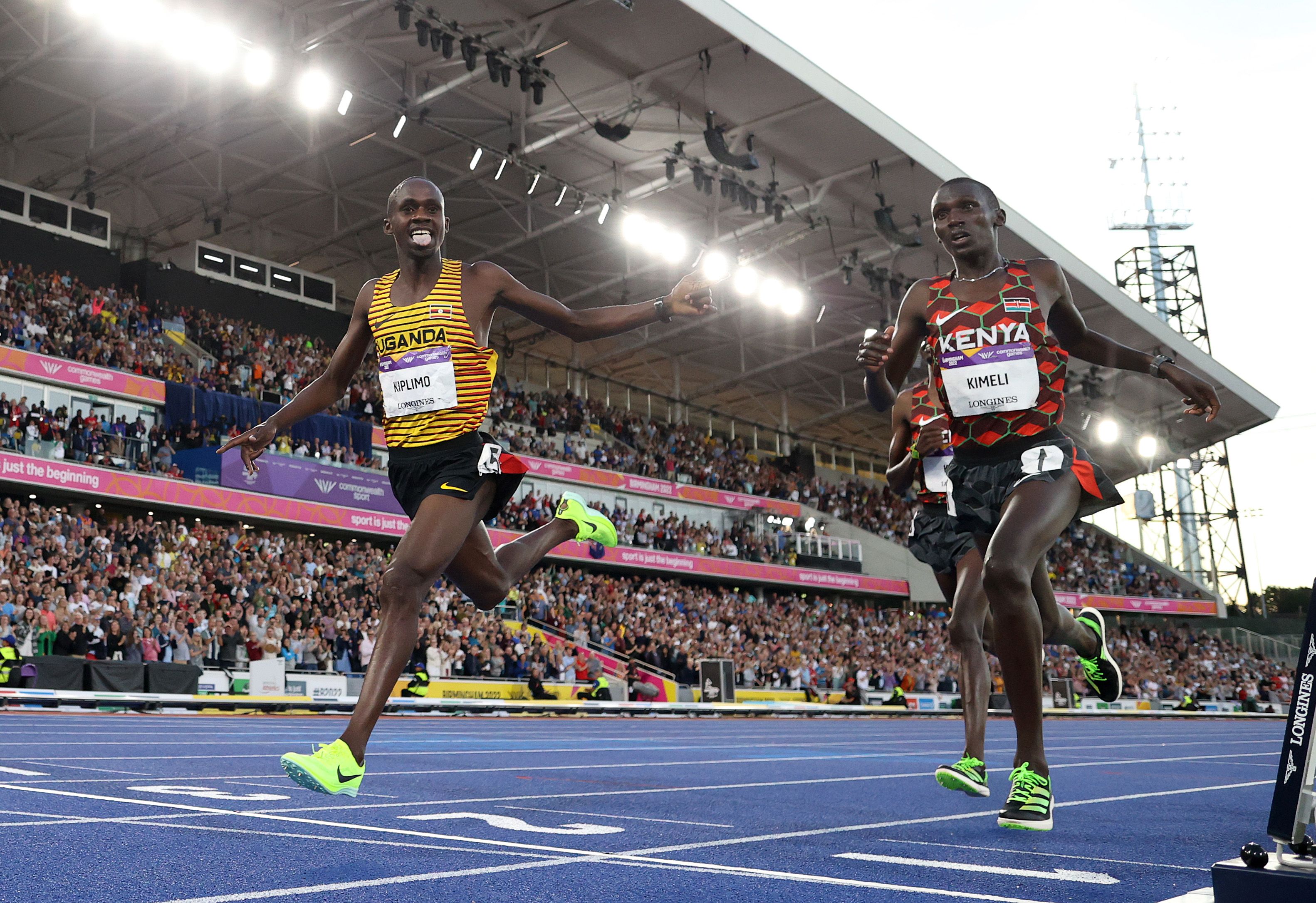 Jacob Kiplimo wins the 5000m at the Commonwealth Games (© Getty Images)

Winger's championship career ends on a high
Kara Winger's season was one of the feel-good stories of 2022. The experienced US javelin thrower, competing in her final year, was finally able to put behind her years of injury struggles and near-misses to enjoy the best season of her life. One of the many highlights came at the NACAC Championships where – in what was the 18th and final championship outing of her career – she won gold in a championship record of 64.68m.



Ingebrigtsen successfully defends his double
He narrowly missed out on doing the double at the World Championships, but Jakob Ingebrigtsen was a class apart at the European Championships in Munich, where he retained his 1500m and 5000m crowns.

The creation of a new athletics discipline
And finally…