Photographers at the Tokyo 2020 Olympic Games (© Dan Vernon)
As the countdown to the World Athletics Awards 2021 continues, a digital exhibition has been created featuring the 25 images shortlisted for the Photograph of the Year award.
From the 112 images that were submitted, a panel of judges – comprising Raquel Cavaco Nunes, Ivo Gonzalez, Pascal Rondeau, Akani Simbine and Katerina Stefanidi – selected the below 25 shortlisted images and then the three finalists.
The finalists were announced on 16 November and the winning photograph will be revealed during the World Athletics Awards 2021 on 1 December.
Digital exhibition of shortlisted images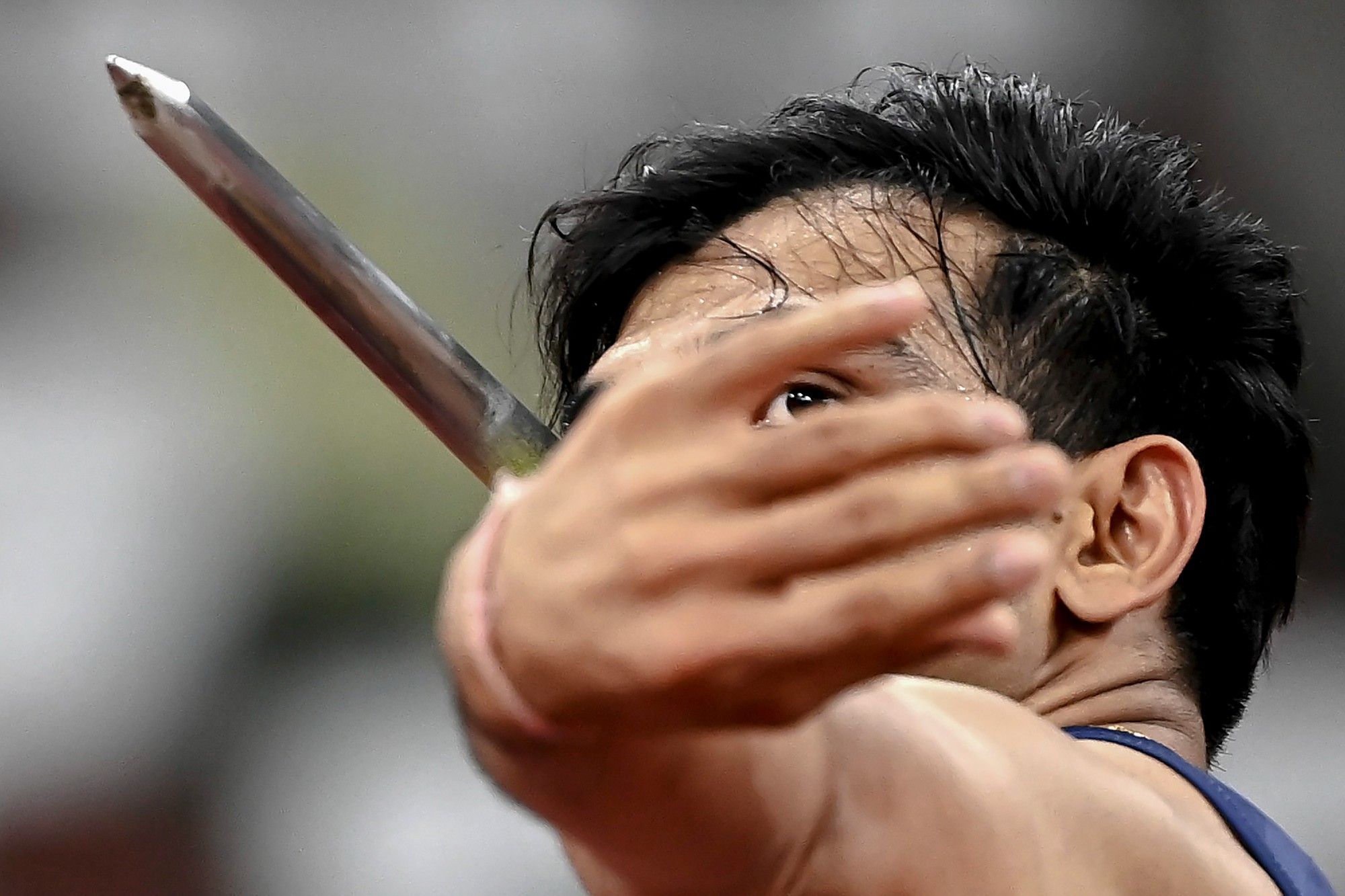 Neeraj Chopra of India competes in the men's javelin throw final during the Tokyo Olympic Games
Photo by Christian Bruna, European Pressphoto Agency B.V.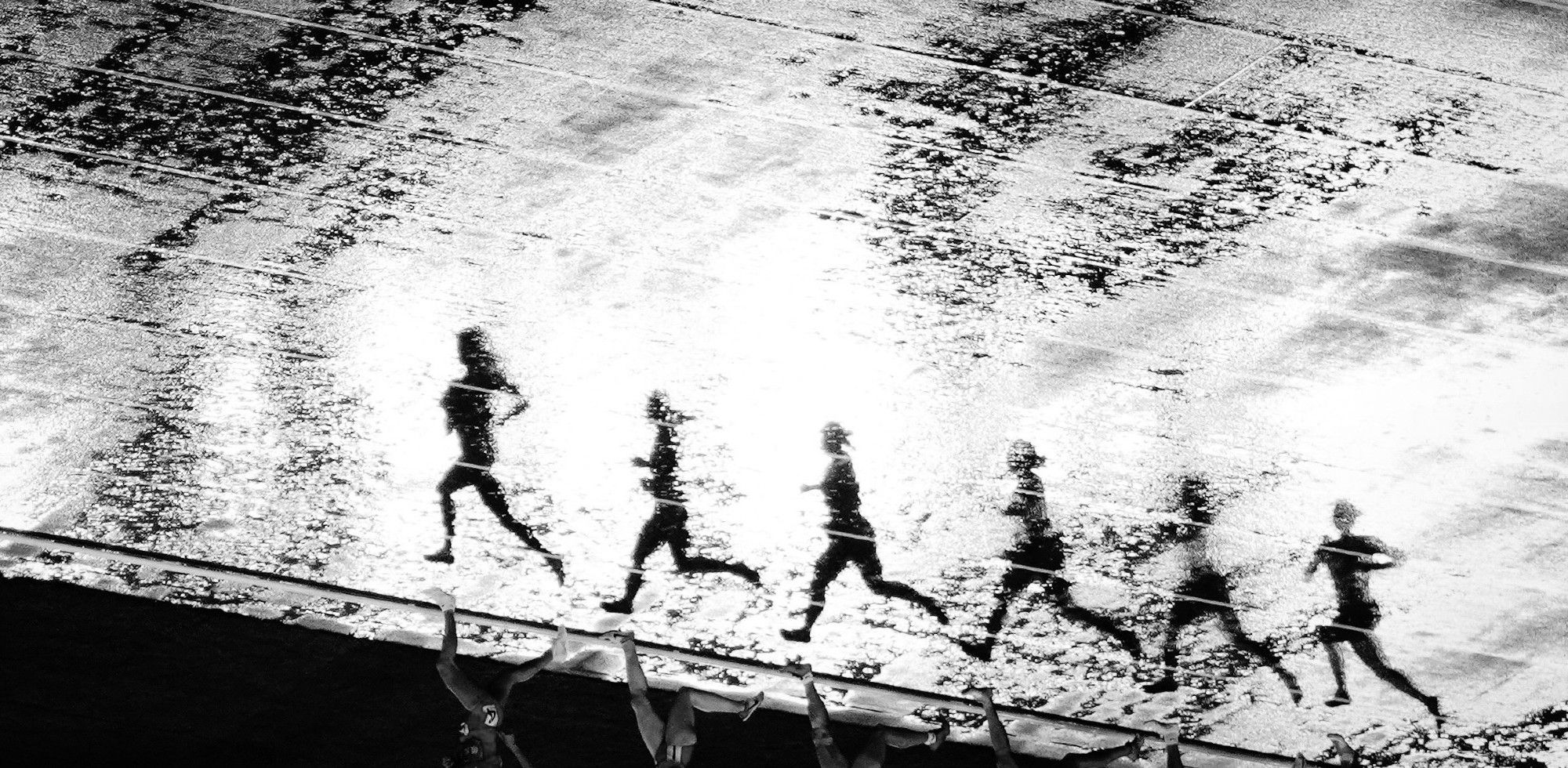 Athletes' reflection on the track. The heptathlon at the 14th Chinese National Games, won by Ninali Zheng
Photo by Yujia Dou, Track & Field Camp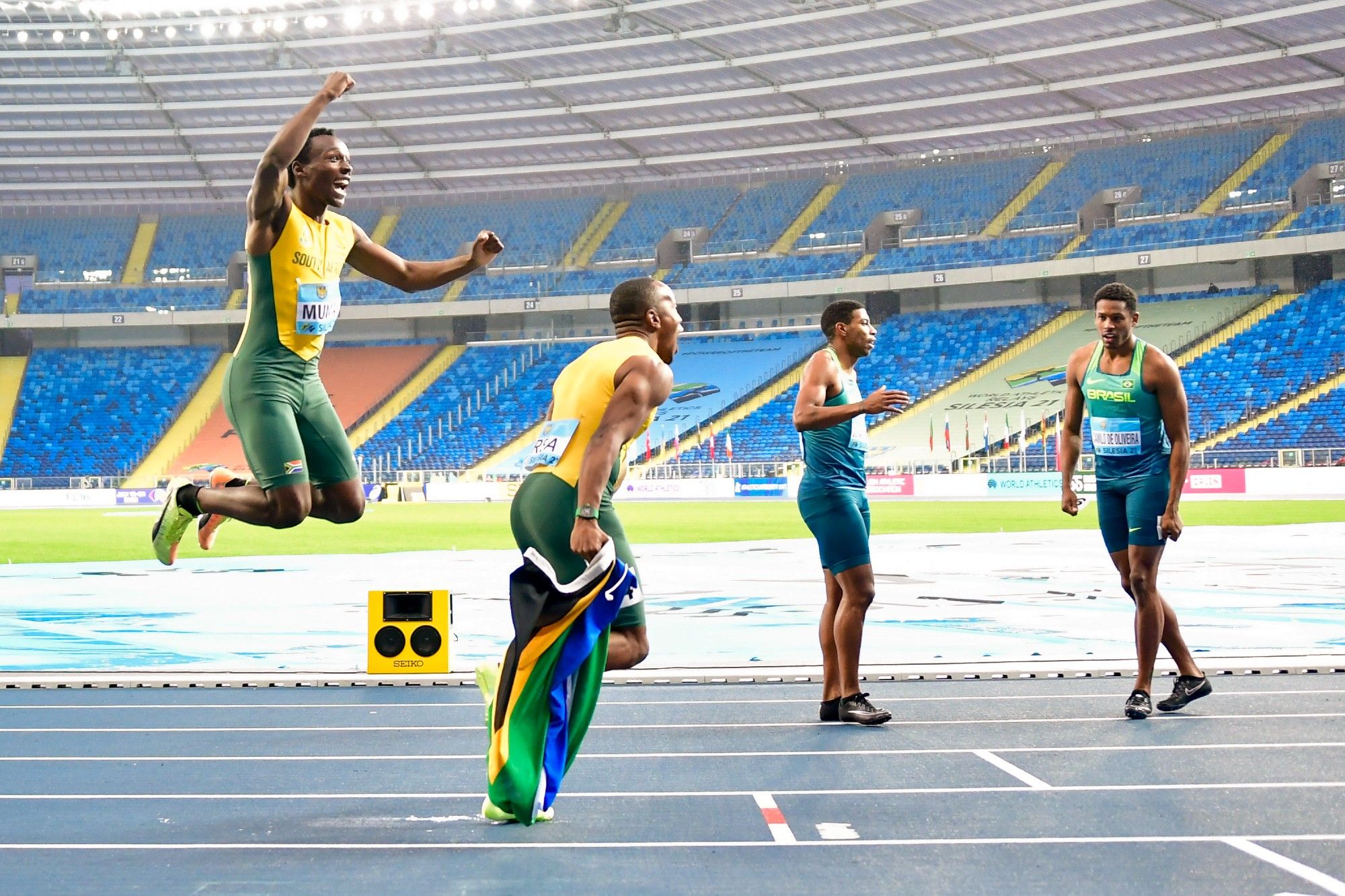 Joy. Athletes celebrate at the World Athletics Relays in Silesia
Photo by Michal Dubiel, 400mm.pl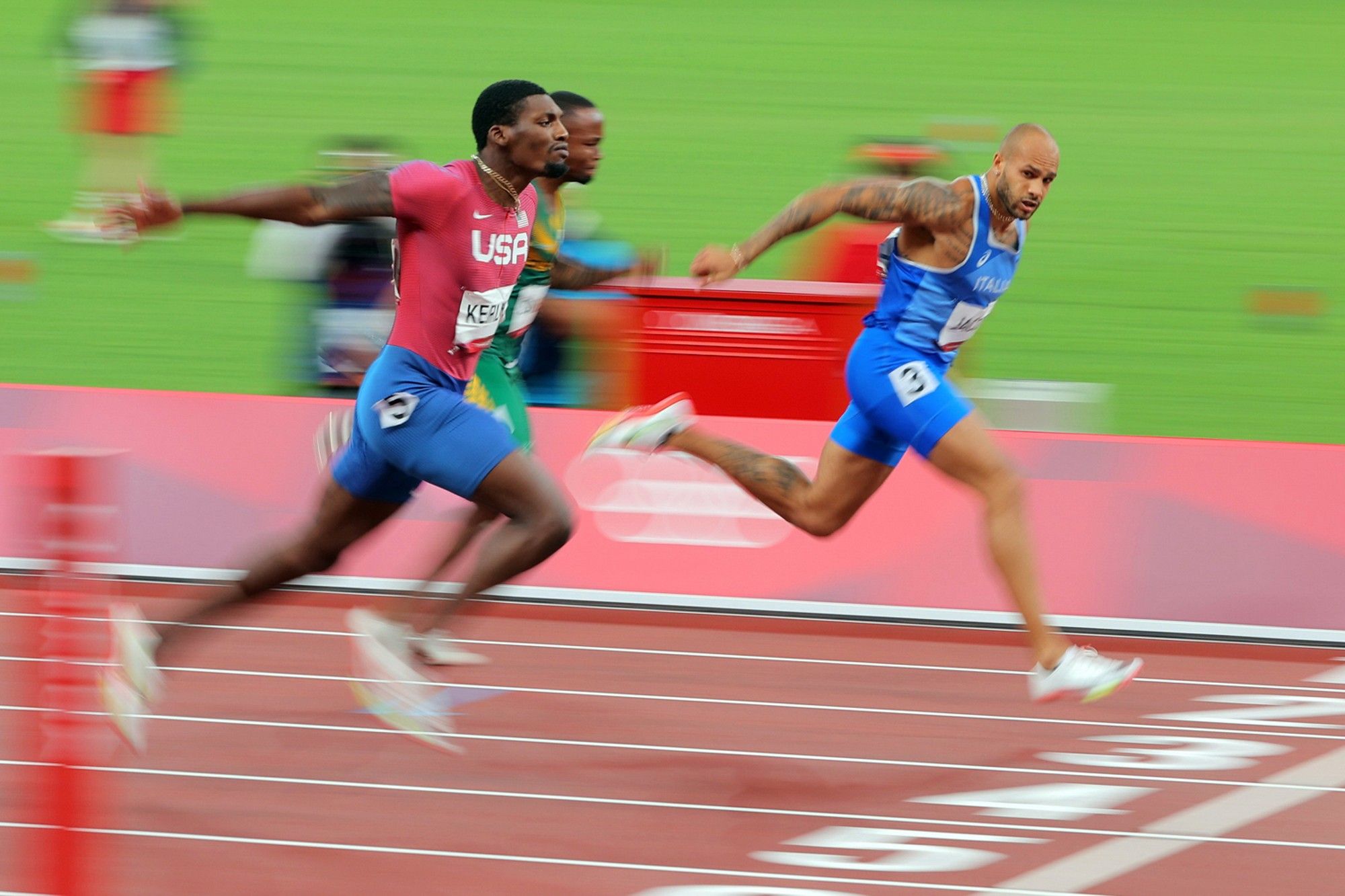 Italy's Lamont Marcell Jacobs wins the gold medal in the men's 100m final at the Tokyo Olympics
Photo by Naoki Enokido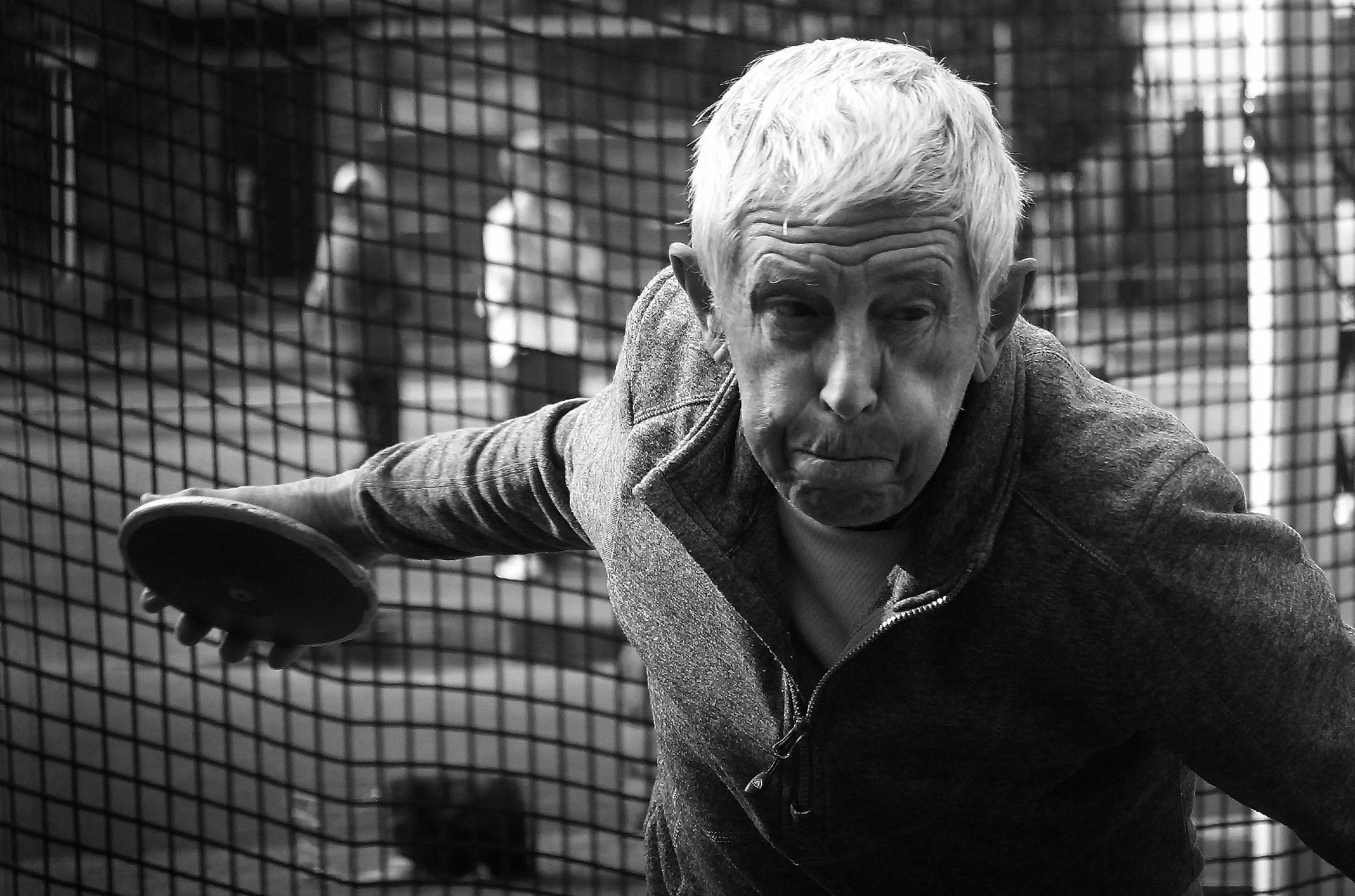 An athlete competes in the classic pentathlon at the Czech Republic Veterans Championships
Photo by Eduard Erben, CPA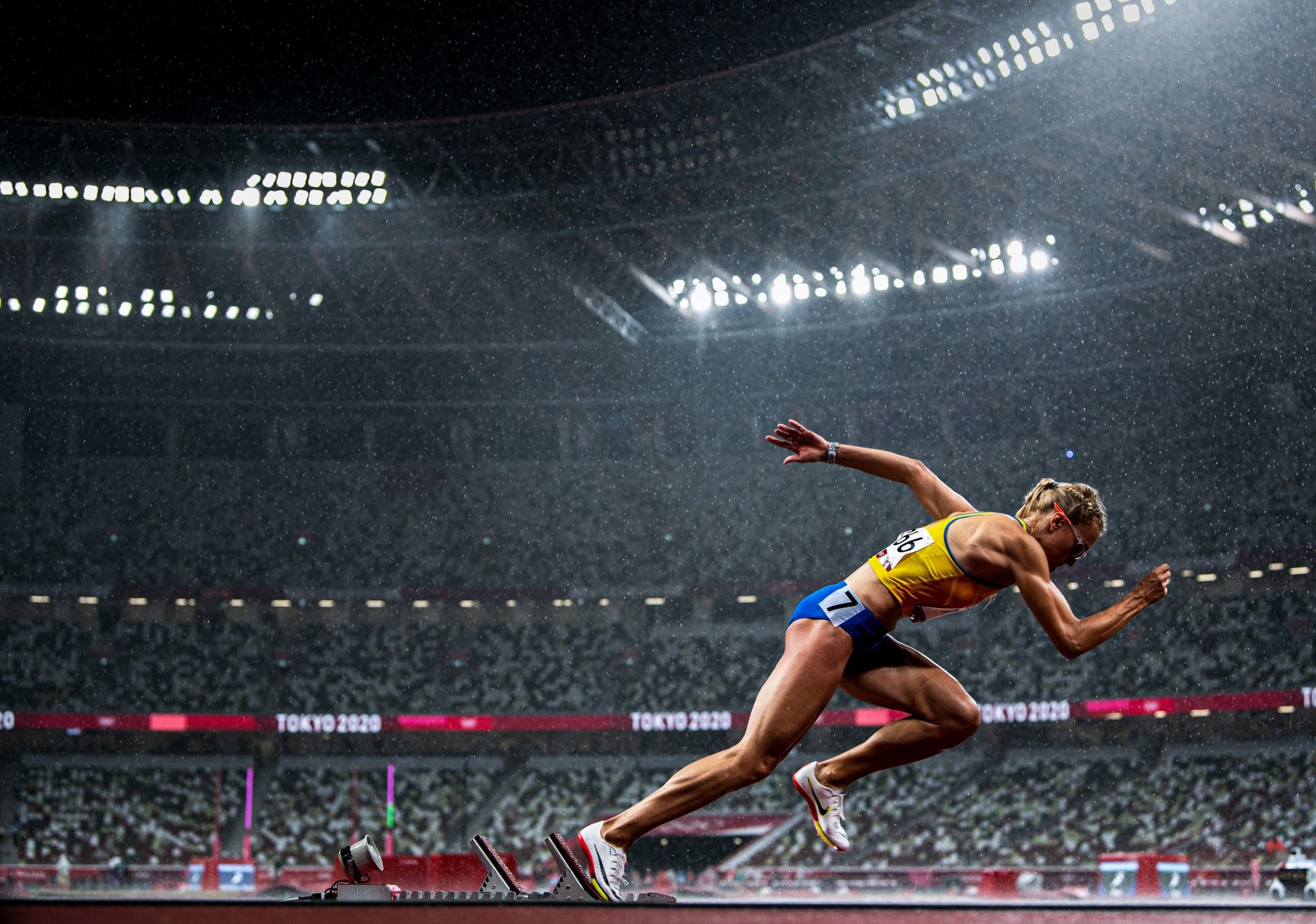 Viktoriya Tkachuk of Ukraine competes in the women's 400m hurdles semifinals at the Tokyo Olympic Games
Photo by Vegard Grott, Bildbyran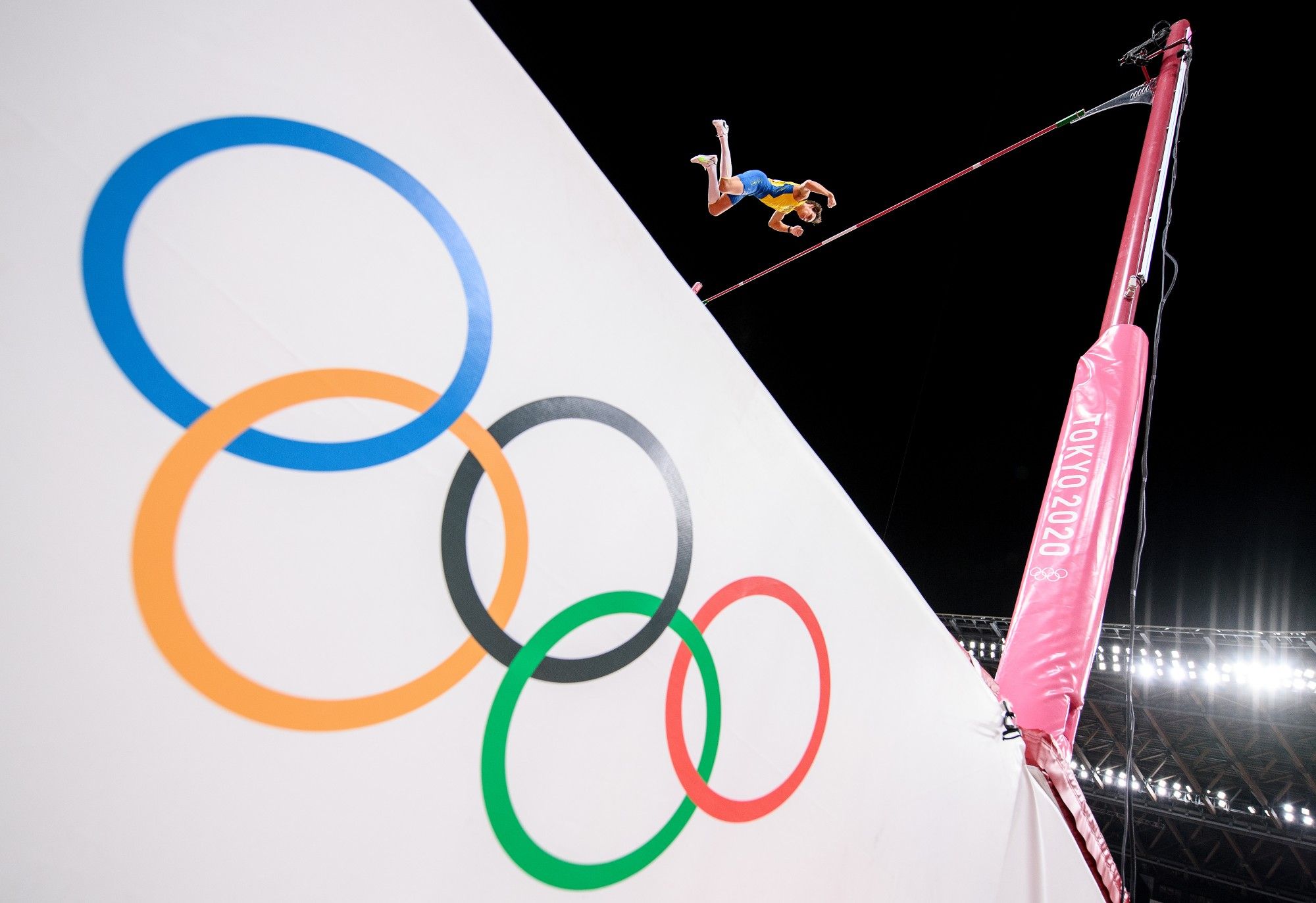 Sweden's Mondo Duplantis competes in the men's pole vault final at the Tokyo Olympic Games
Photo by Matthias Hangst, Getty Images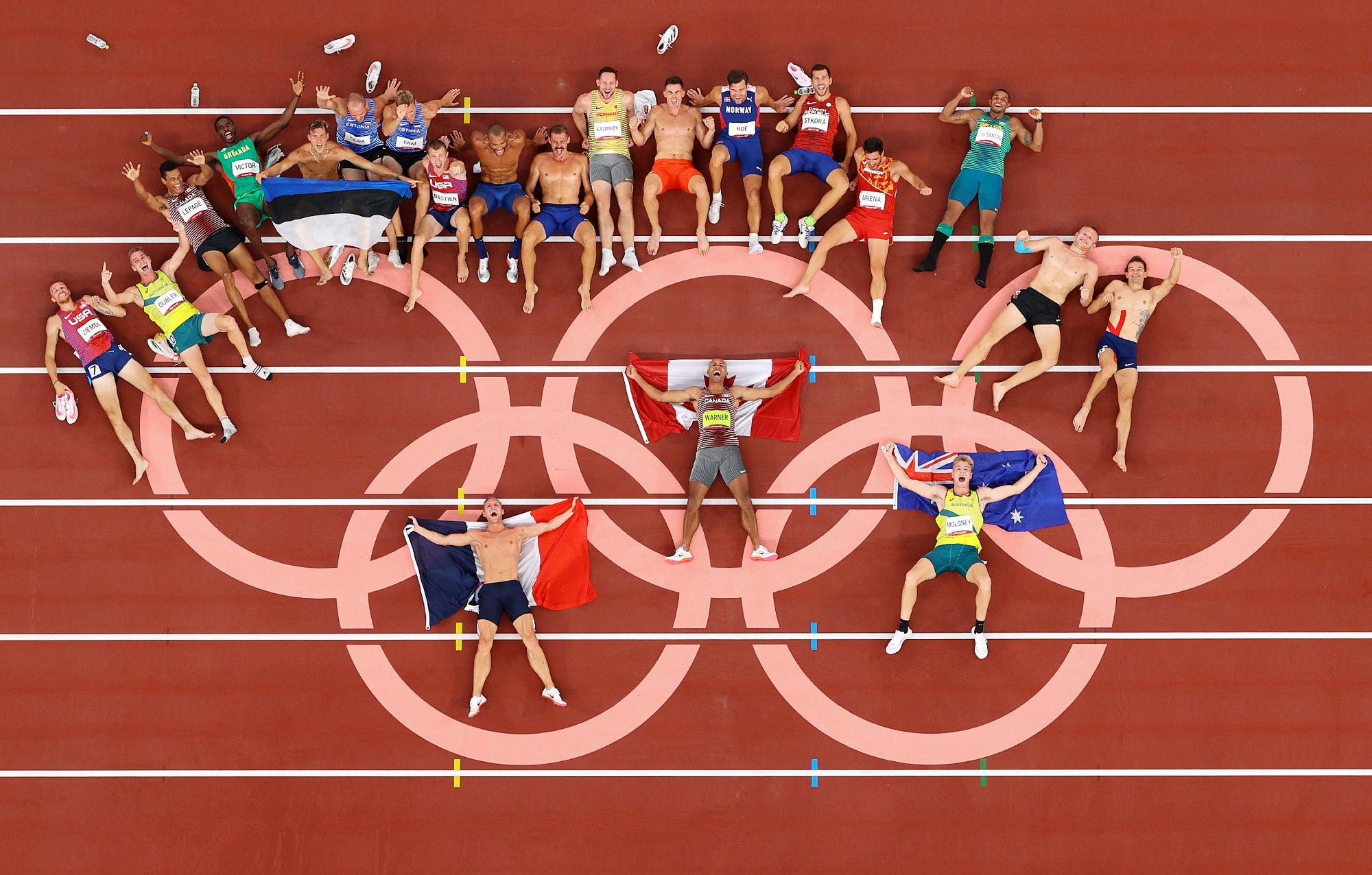 Decathletes celebrate together following their competition at the Tokyo Olympic Games
Photo by Richard Heathcote, Getty Images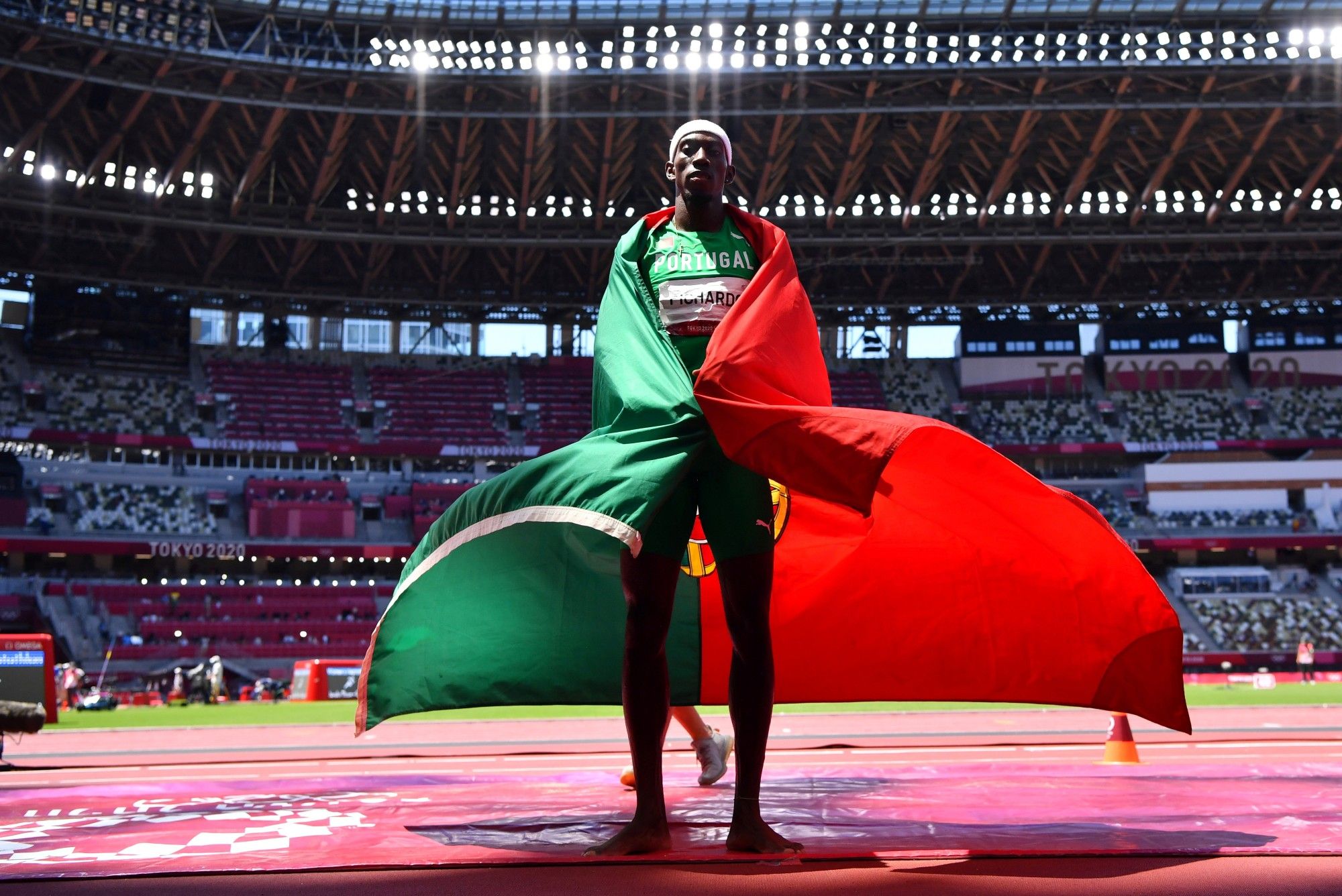 Portugal's Pedro Pichardo celebrates his win in the men's triple jump at the Tokyo Olympic Games
Photo by Clodagh Kilcoyne, Reuters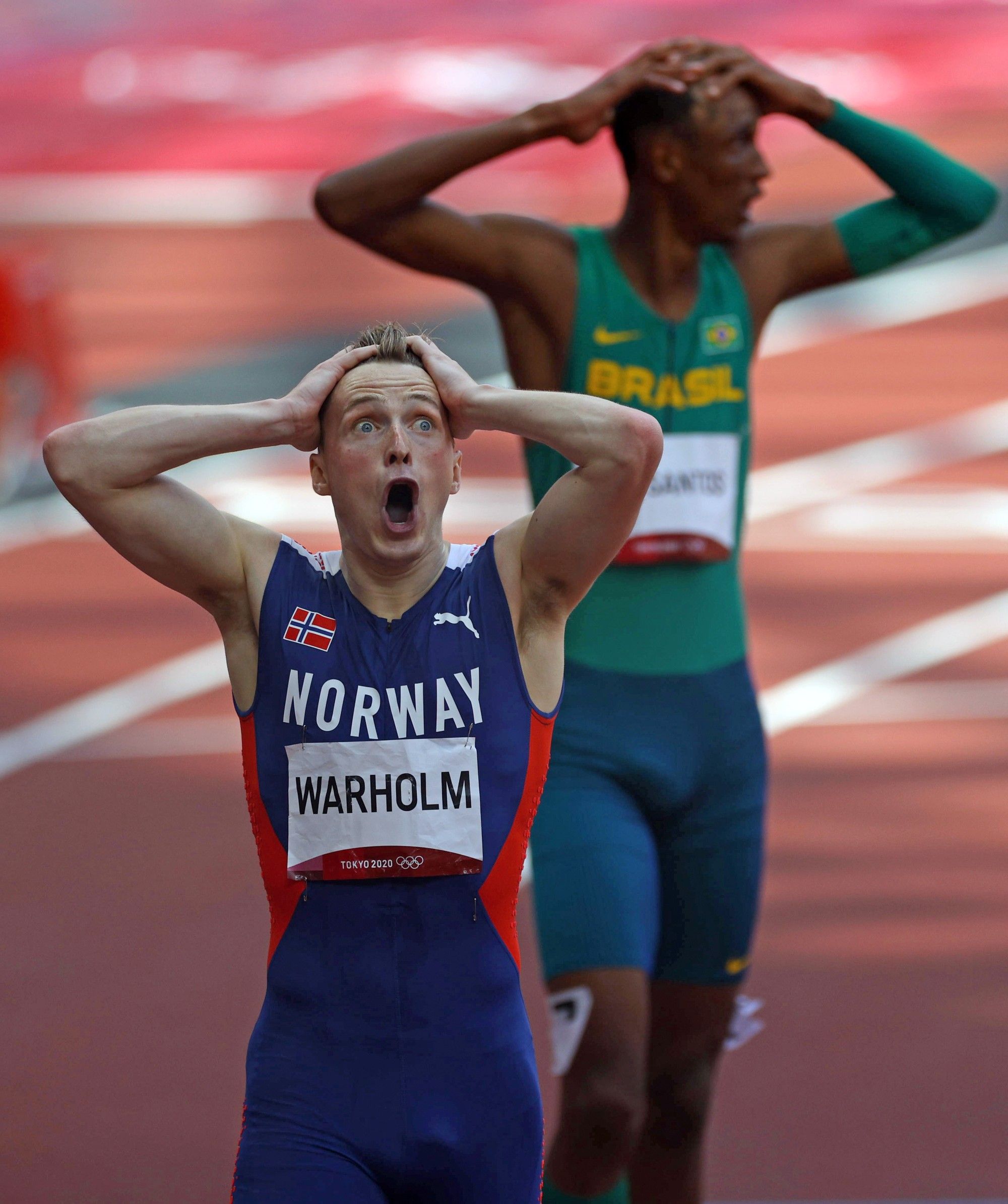 Karsten Warholm of Norway reacts after crossing the finish line having broken the men's world 400m hurdles record to win Olympic gold in Tokyo
Photo by Kota Kiriyama, The Sankei Shimbun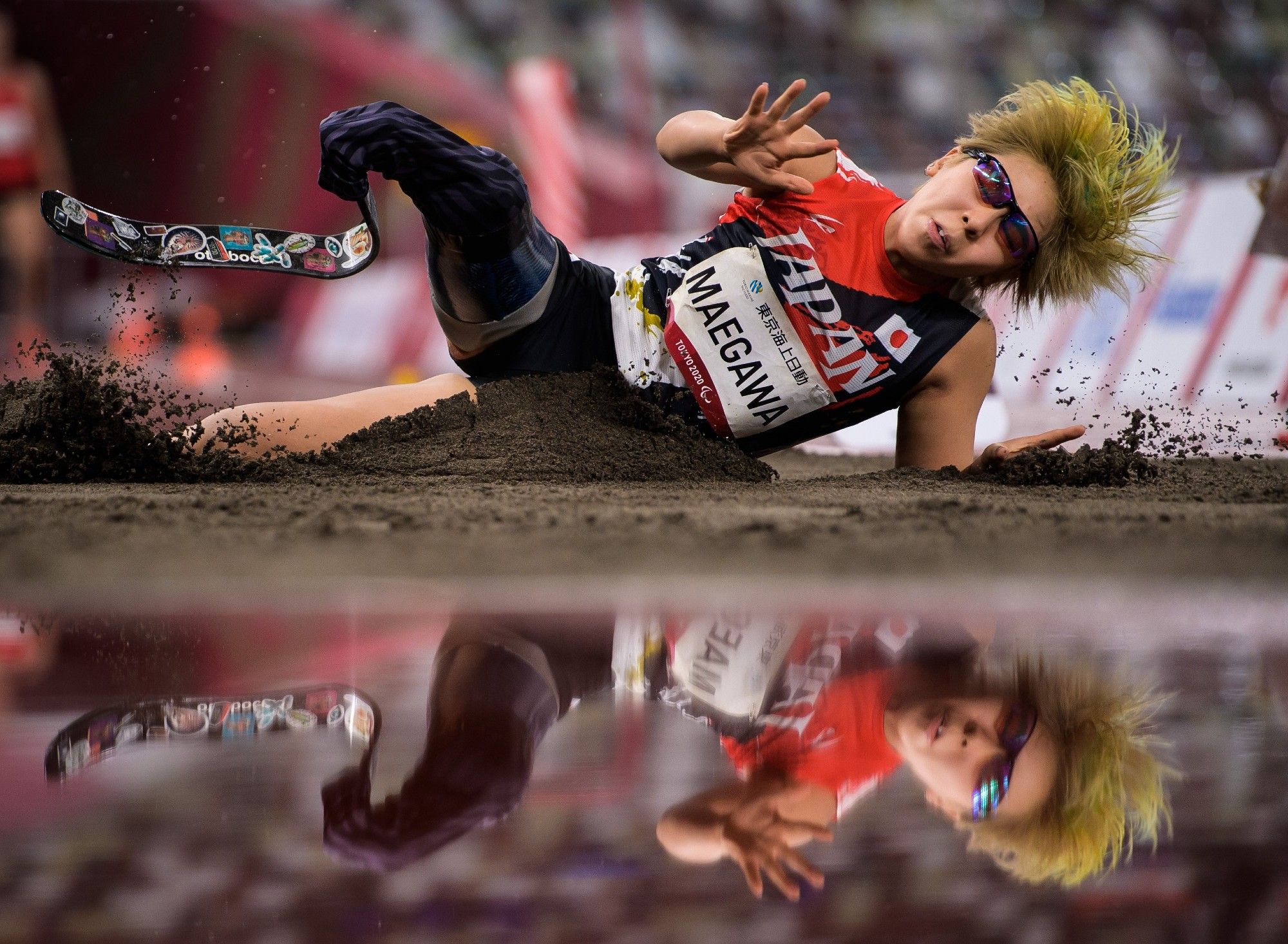 Kaede Maegawa of Japan competes in the women's long jump T42 final during the Tokyo Paralympic Games
Photo by Joel Marklund, OIS (Olympic Information Service)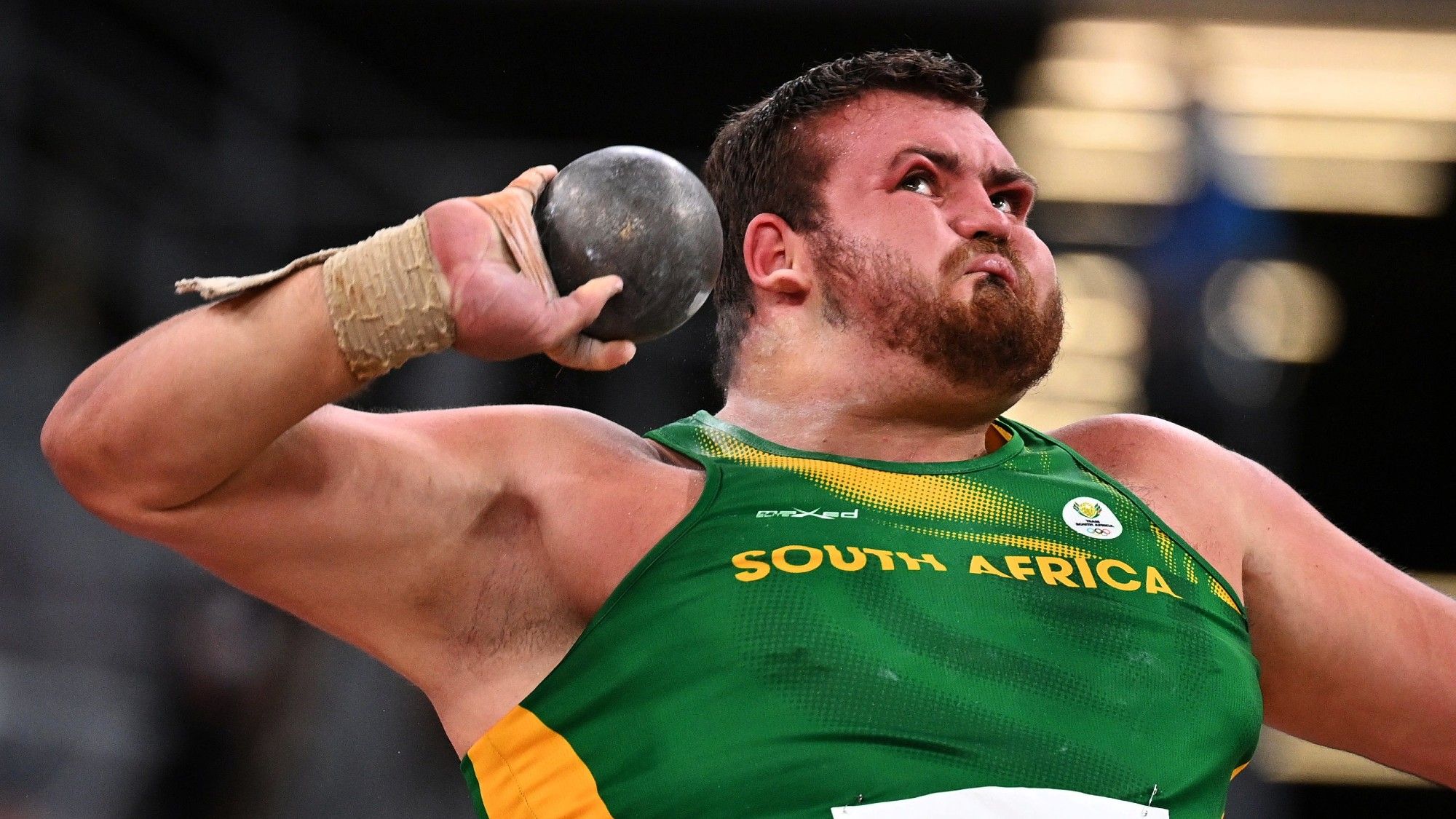 Kyle Blignaut of South Africa in action during men's shot put qualification at the Olympic Games in Tokyo
Photo by Dylan Martinez, Reuters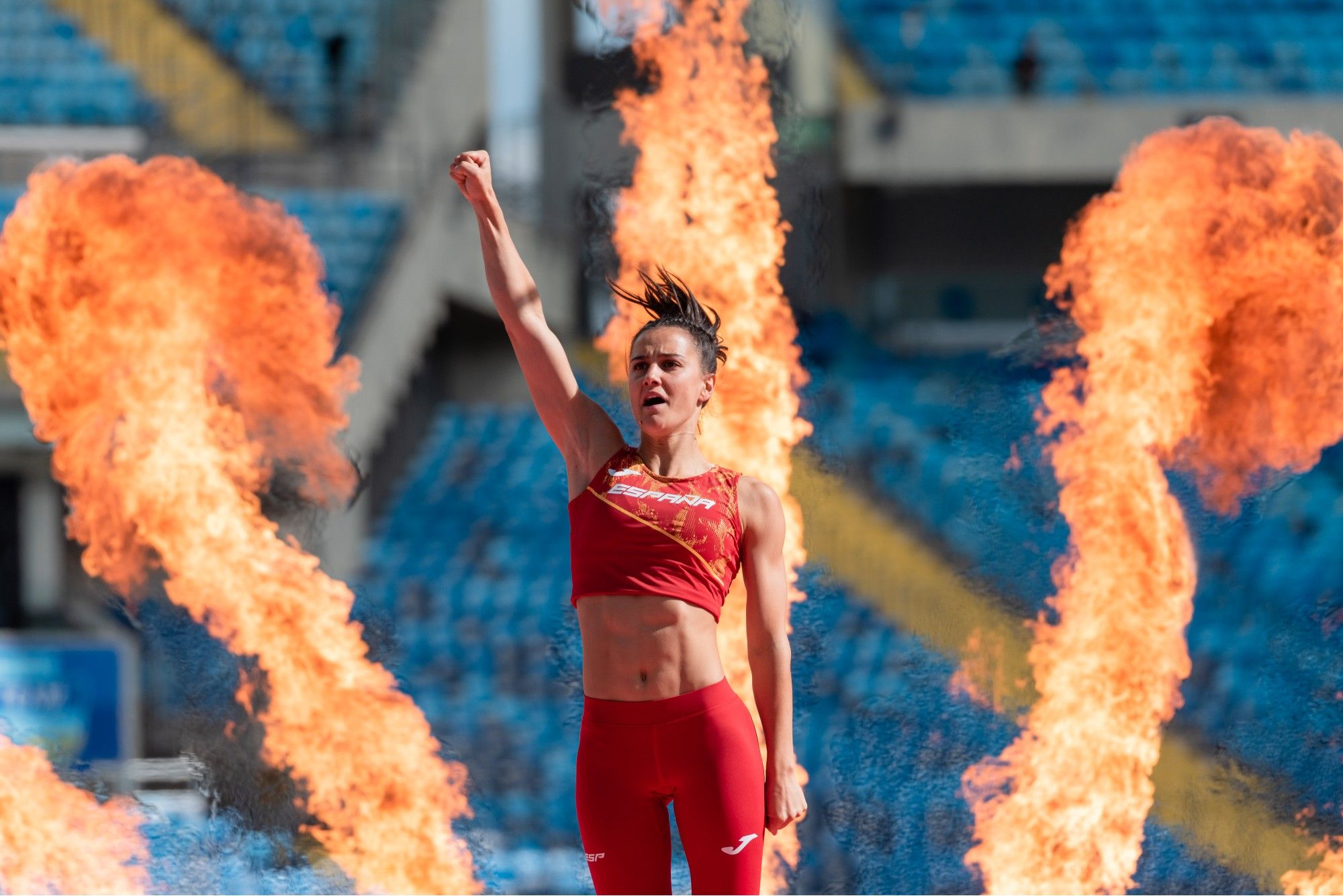 The Hunger (athletics) Games. Pole vaulter Malen Ruiz De Azua competes at the European Athletics Team Championships Super League in Silesia
Photo by Sergio Mateo Maria, Sportmedia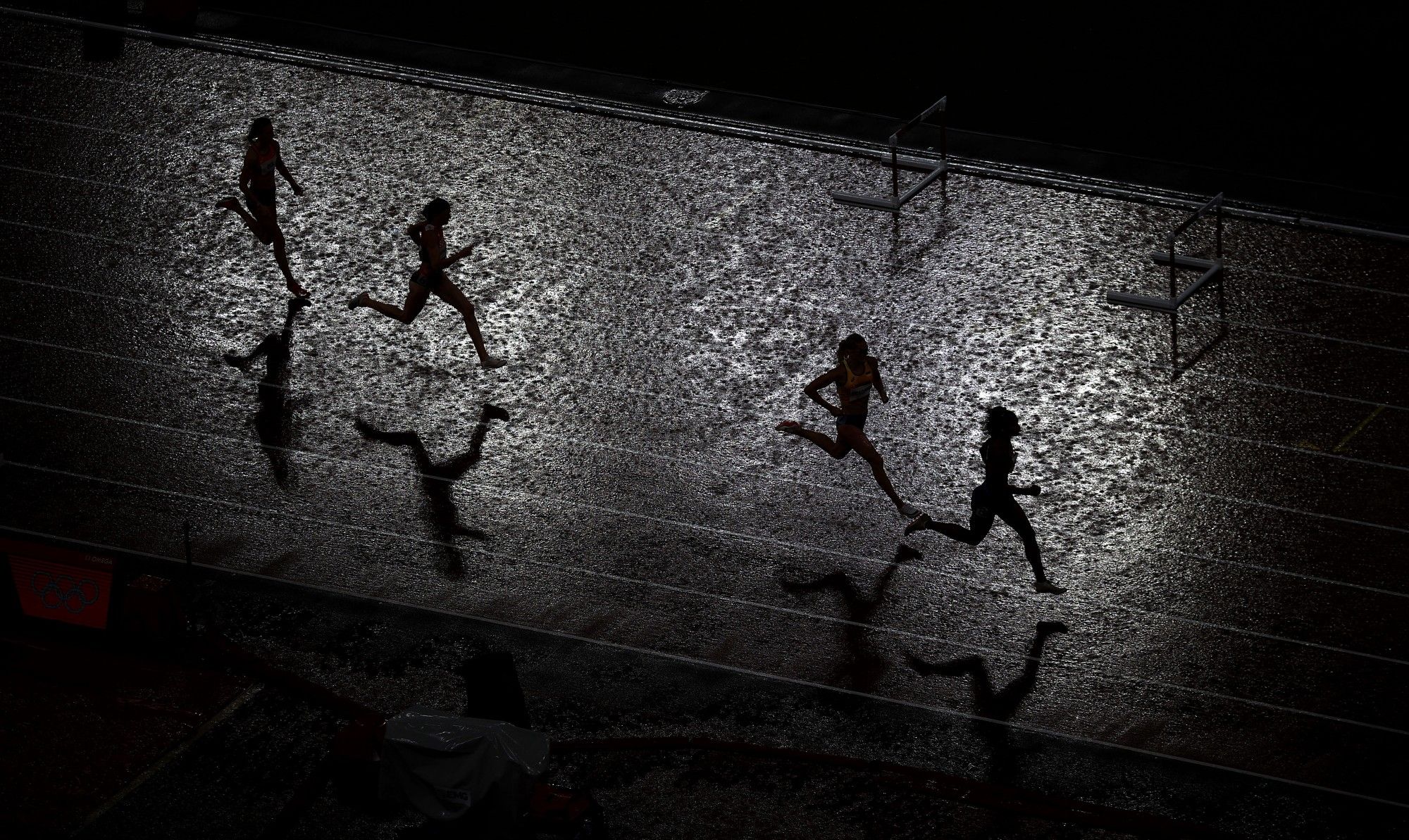 General view of the silhouettes of athletes in action as rain falls during the third women's 400m hurdles semifinal at the Tokyo Olympic Games
Photo by Hannah McKay, Reuters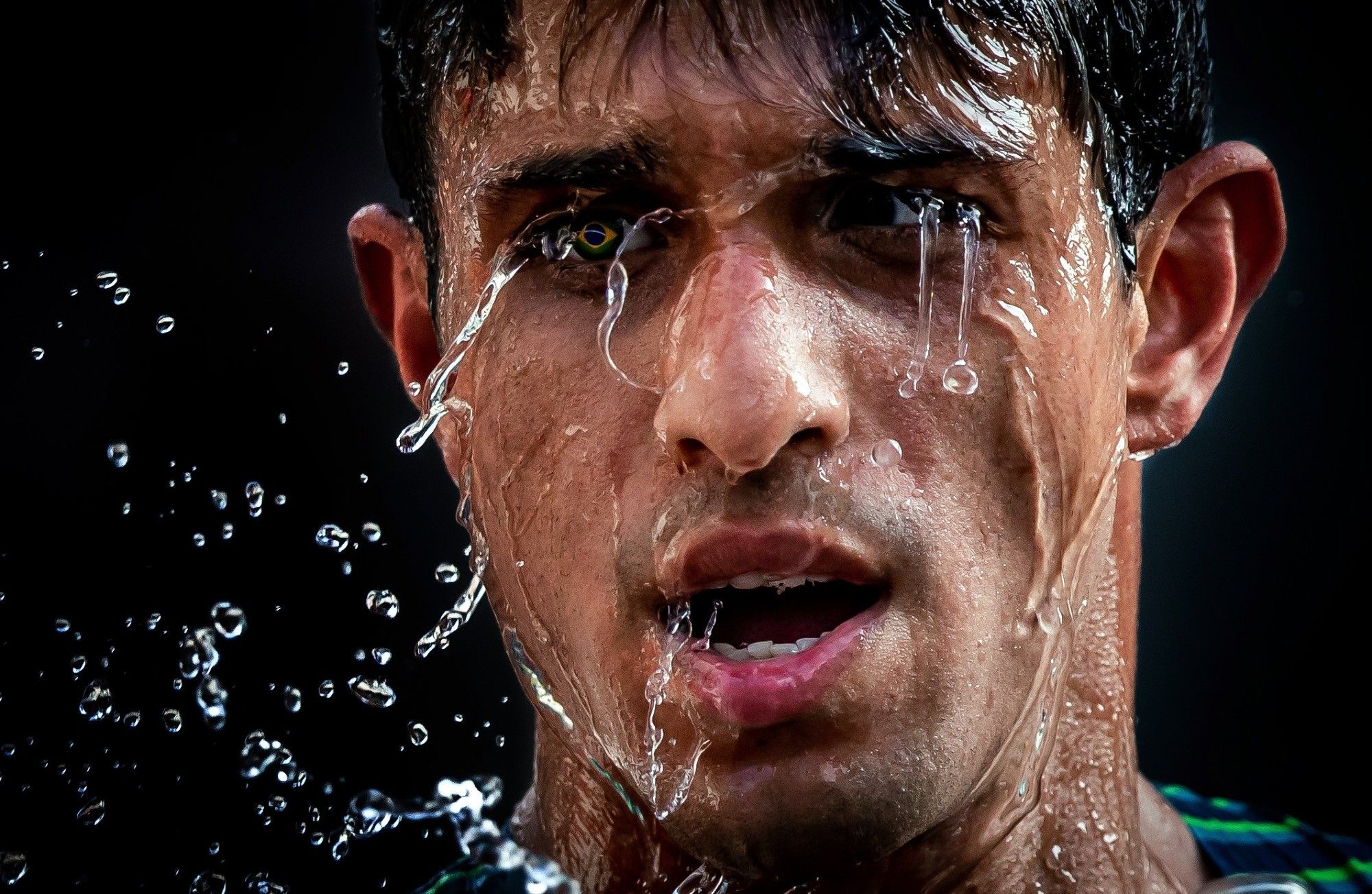 Brazil's Lucas Mazzo, with a Brazilian flag emblazoned contact lens, cools down during the men's 20km race walk at the Tokyo Olympic Games
Photo by Morgan Treacy, INPHO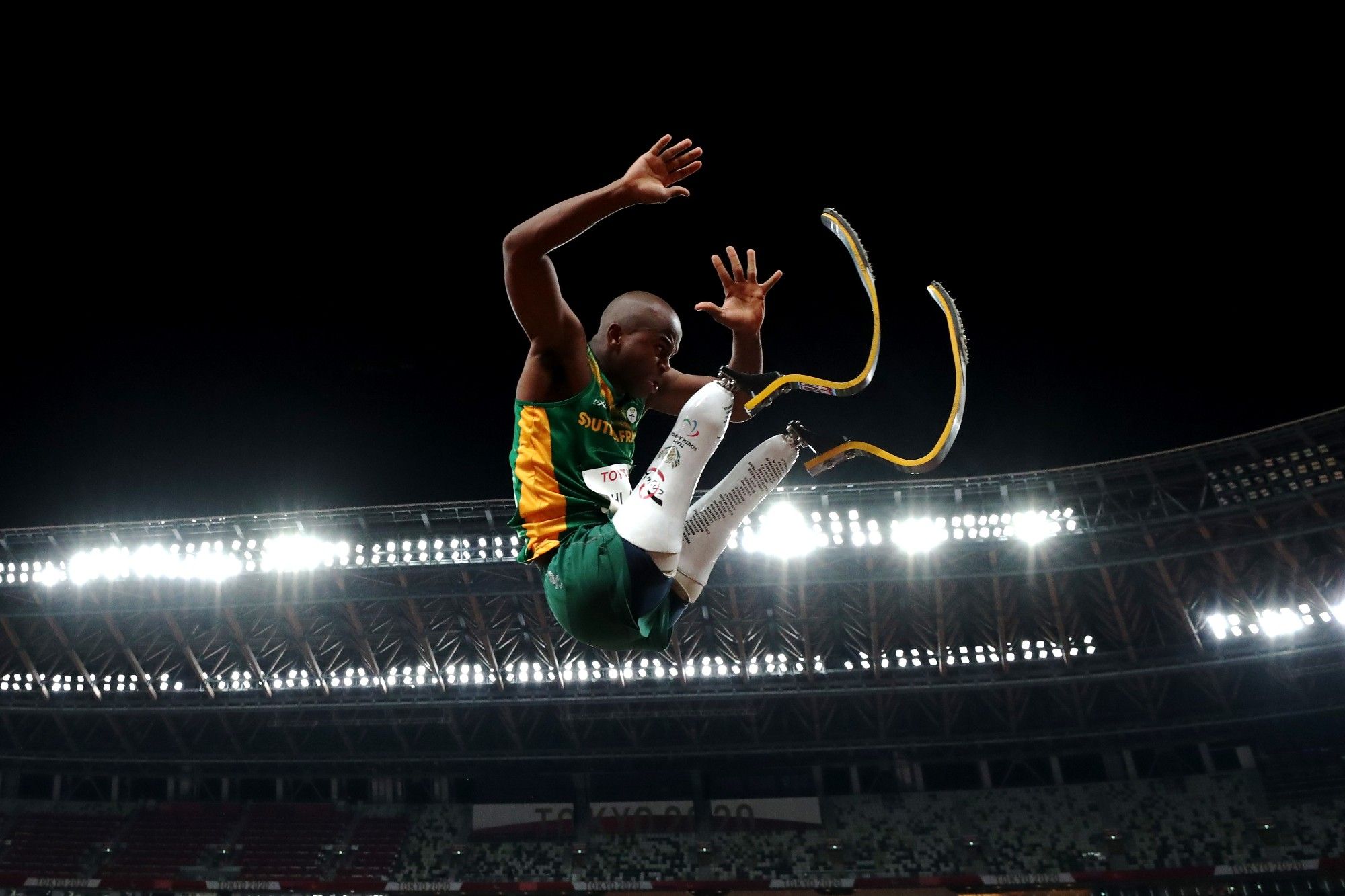 Ntando Mahlangu of South Africa competes in the men's long jump T63 final at the Tokyo Paralympic Games
Photo by Dean Mouhtaropoulos, Getty Images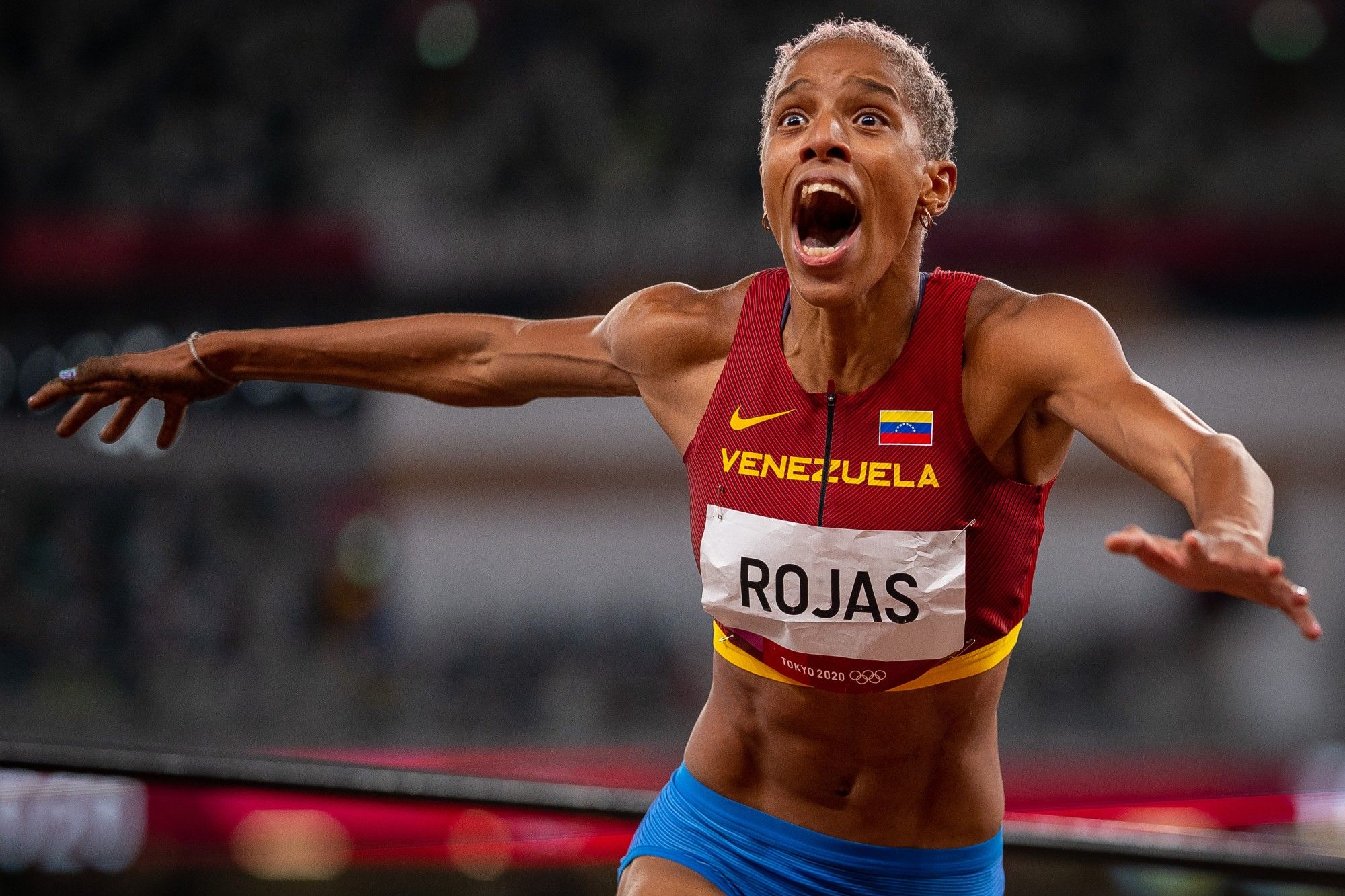 Yulimar Rojas from Venezuela reacts after her last attempt during the final of the women's triple jump at the Tokyo Olympic Games. With a jump of 15.67m from her final attempt, she breaks the Olympic and world record
Photo by Oscar Munoz Badilla, freelance / fotografiadeportiva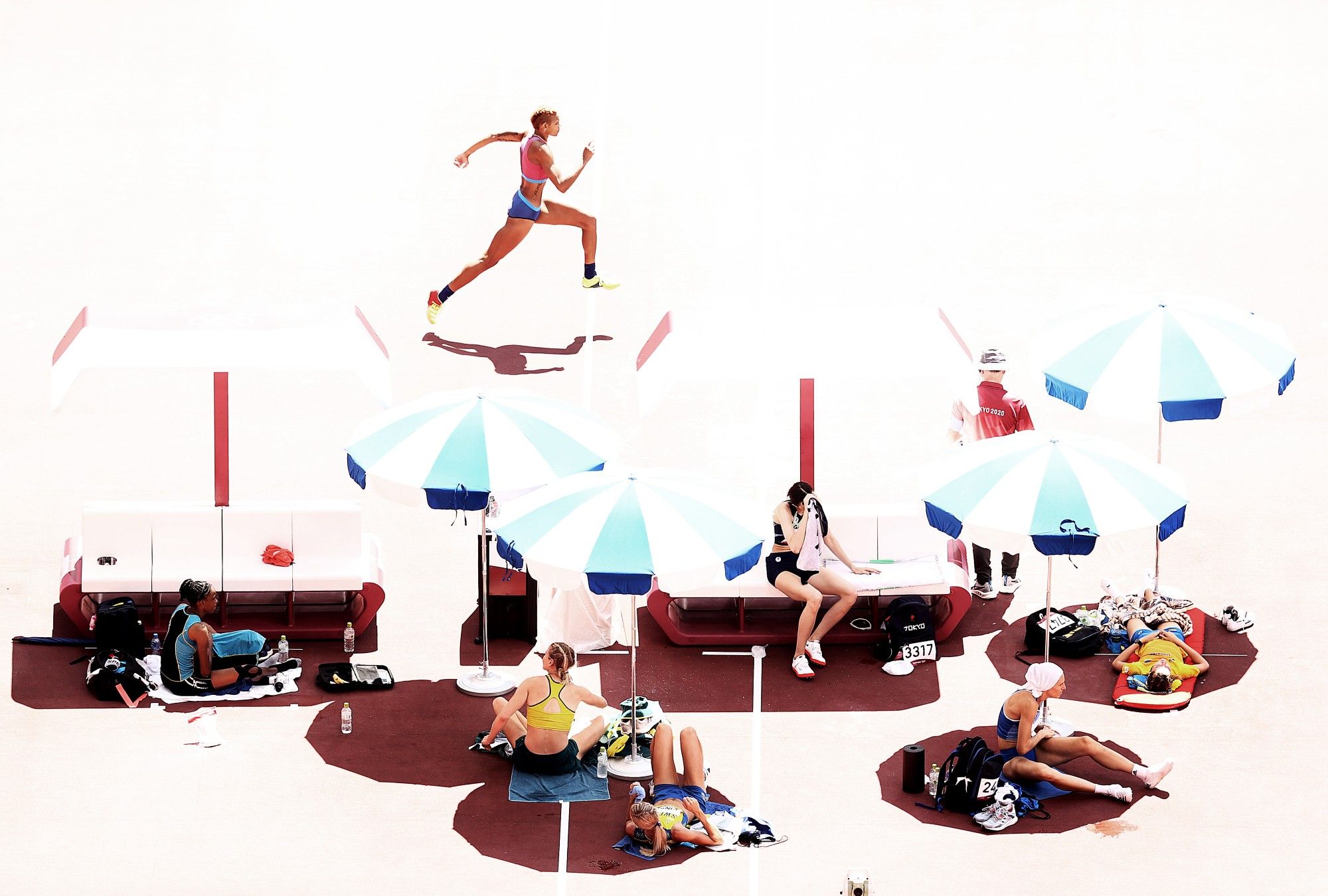 Rachel McCoy of the United States competes in the women's high jump qualification at the Tokyo Olympic Games while her fellow competitors shelter from the sun
Photo by Ryan Pierse, Getty Images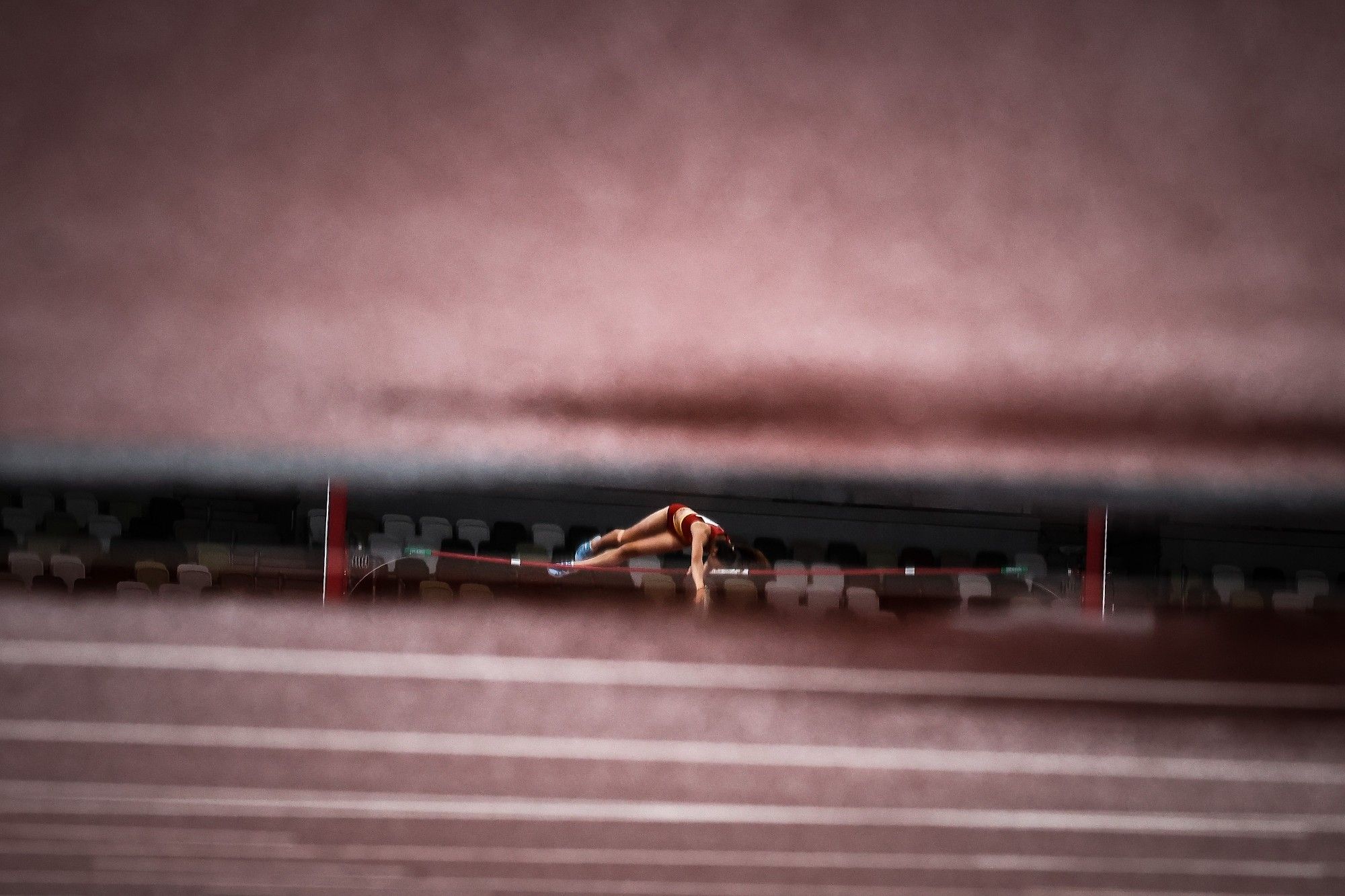 A pole vault competitor is reflected in a puddle at Tokyo's Olympic Stadium
Photo by Juan Ignacio Roncoroni, Delegacion de la Agencia Efe en la Republica Argentina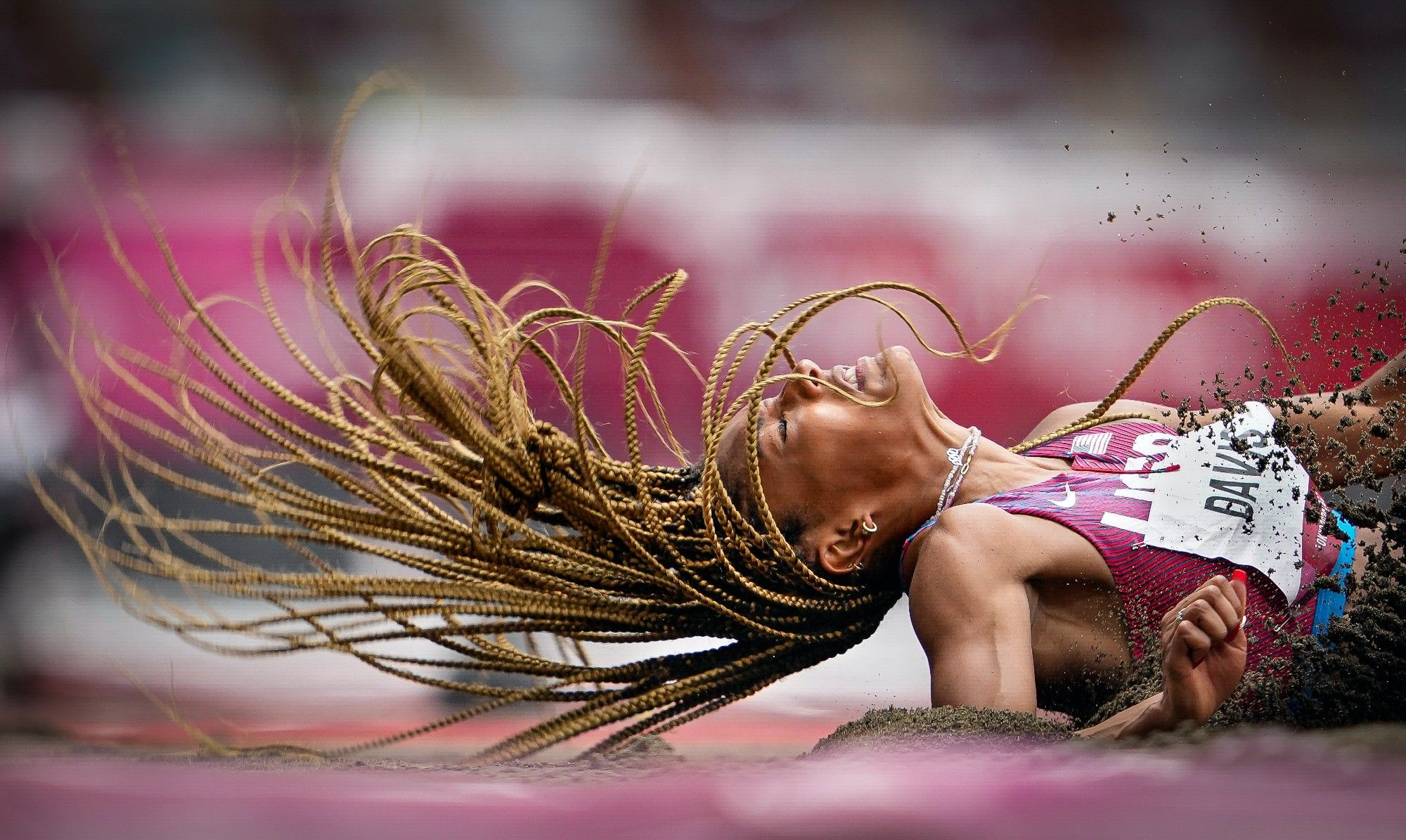 USA's Tara Davis jumps at the Tokyo Olympic Games, with her hair falling into the sand pit
Photo by Felix Sanchez Arrazola, Fotorunners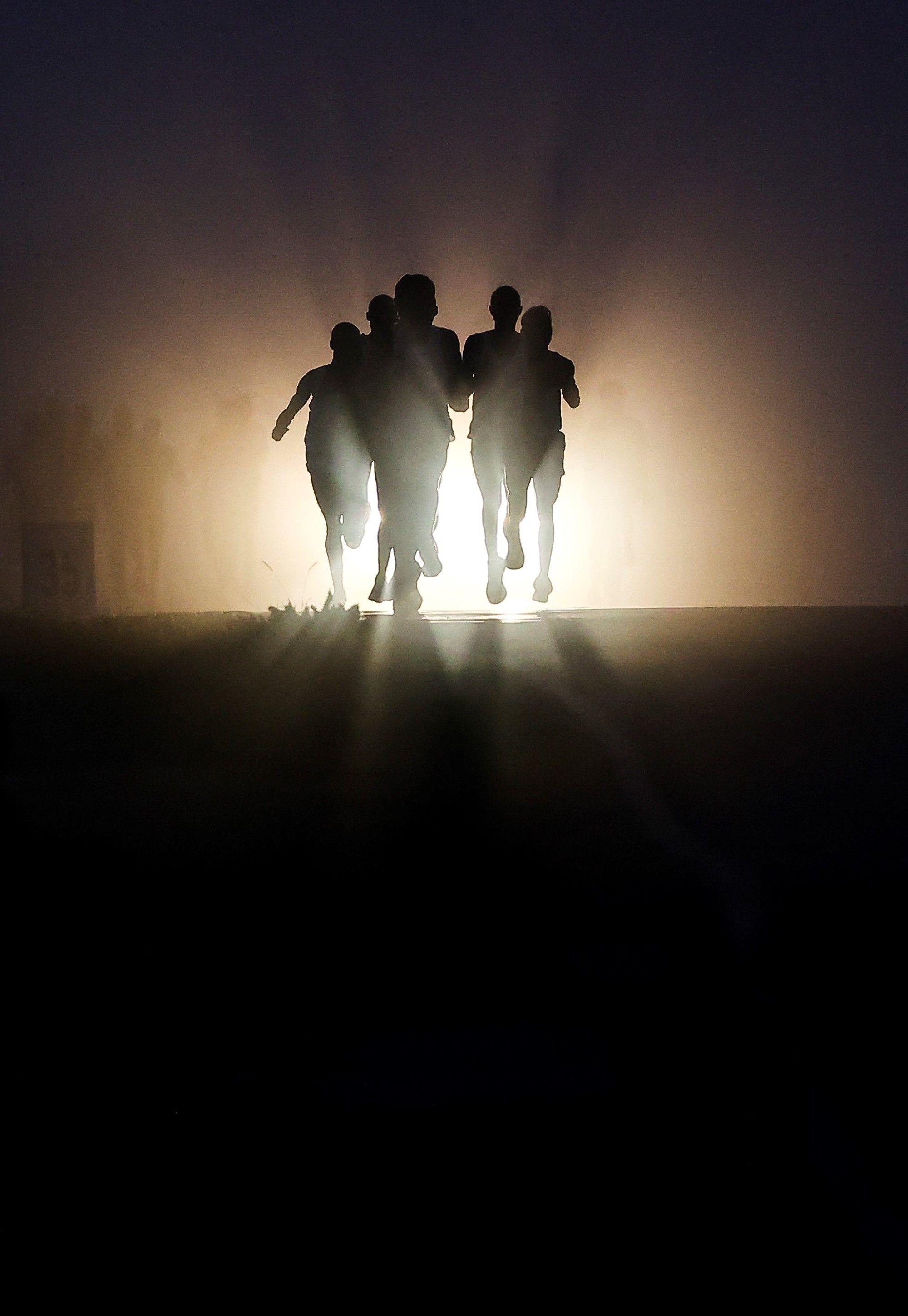 Due to Covid-19 restrictions in South Africa, a marathon is run on a motorsport race track, in dark and very cold conditions. This marathon at Killarney International Raceway in Cape Town served as a last-minute opportunity for elite athletes from South Africa, and her neighbouring countries, to qualify for the Olympic Games in Tokyo
Photo by Roger Sedres, Image SA / Gallo Images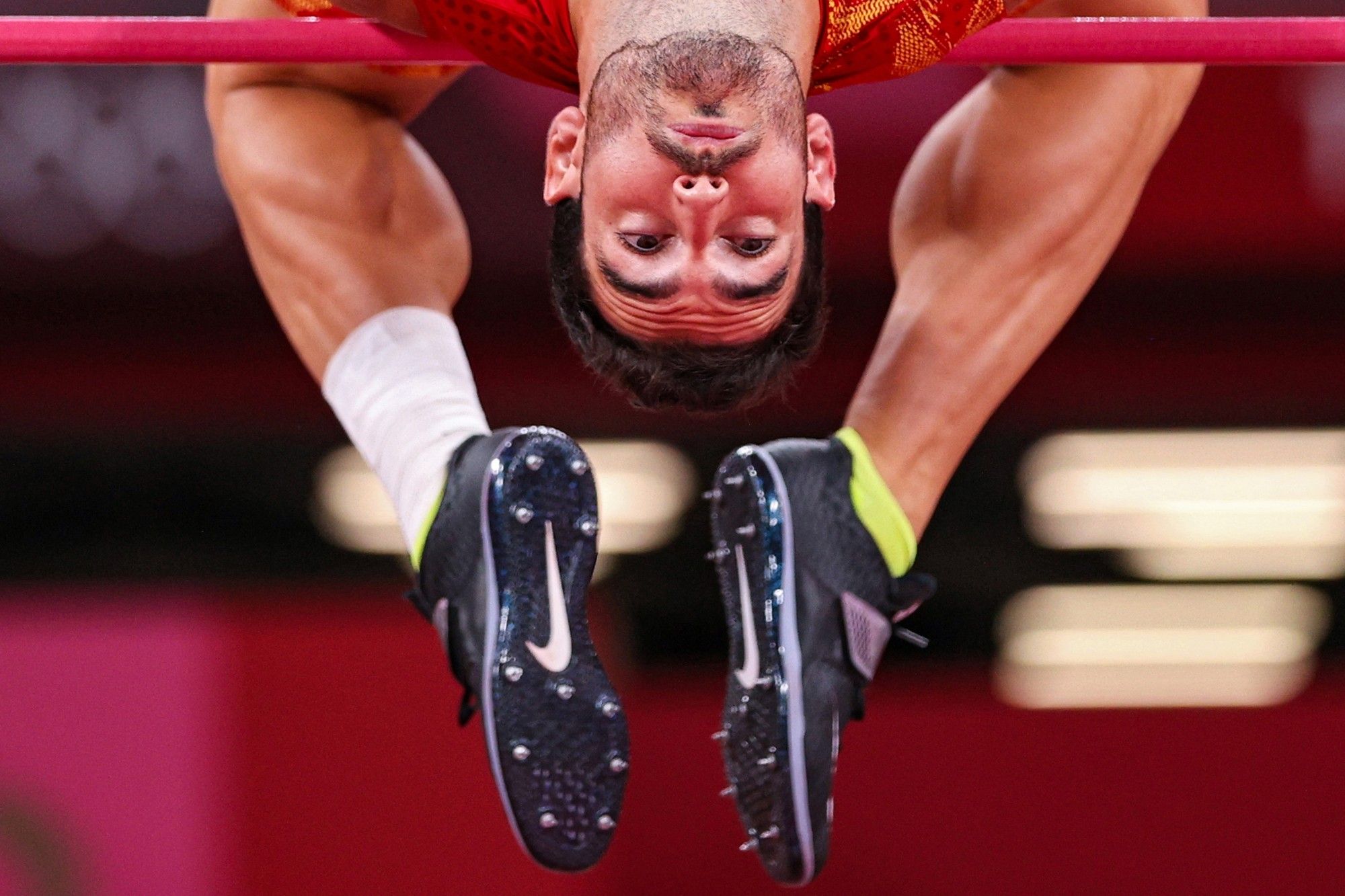 Jorge Urena of Spain competes in the decathlon high jump at the Tokyo Olympic Games
Photo by Patrick Smith, Getty Images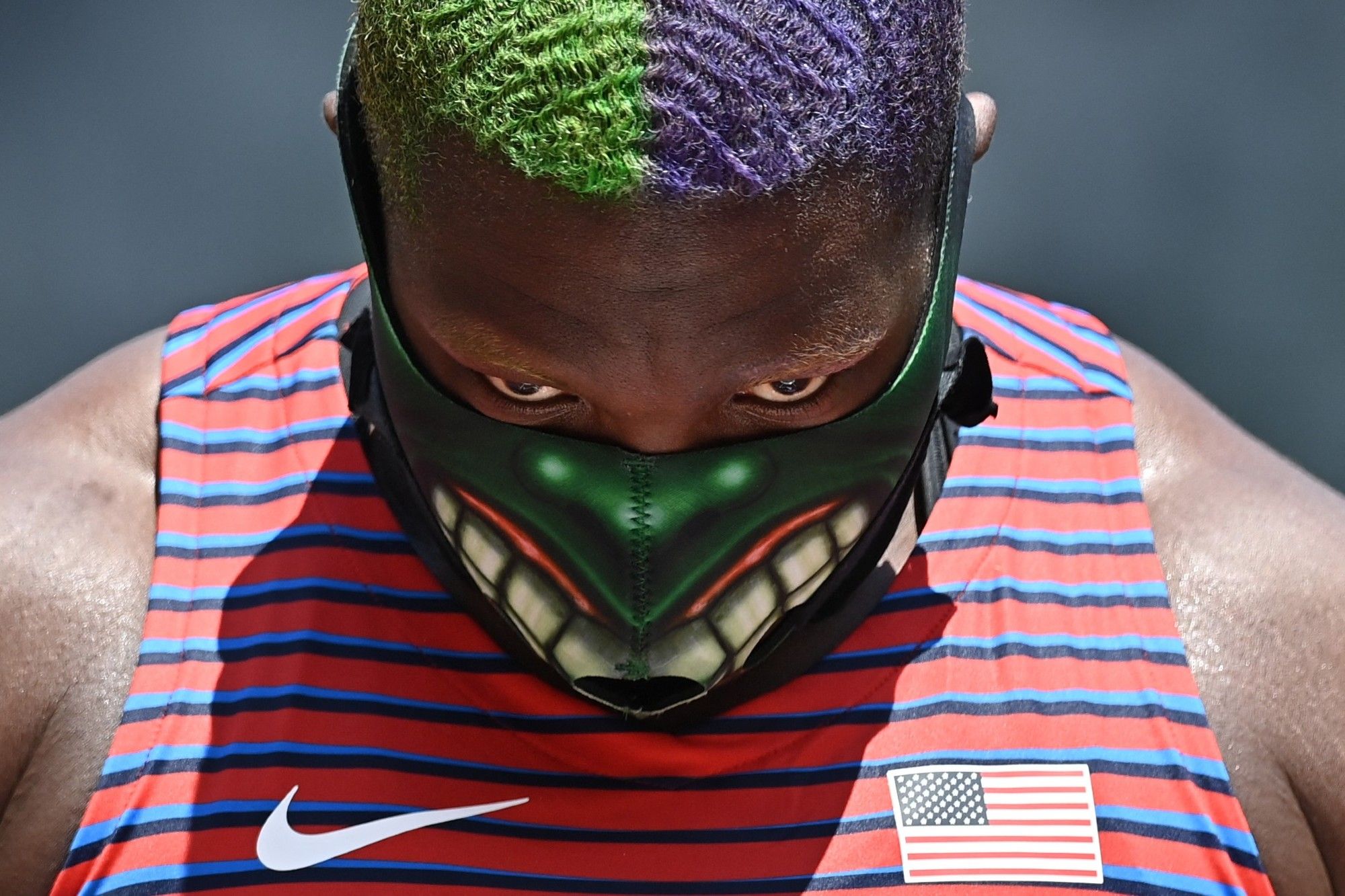 USA's Raven Saunders reacts as she competes in the women's shot put final during the Tokyo Olympic Games
Photo by Ben Stansall, AFP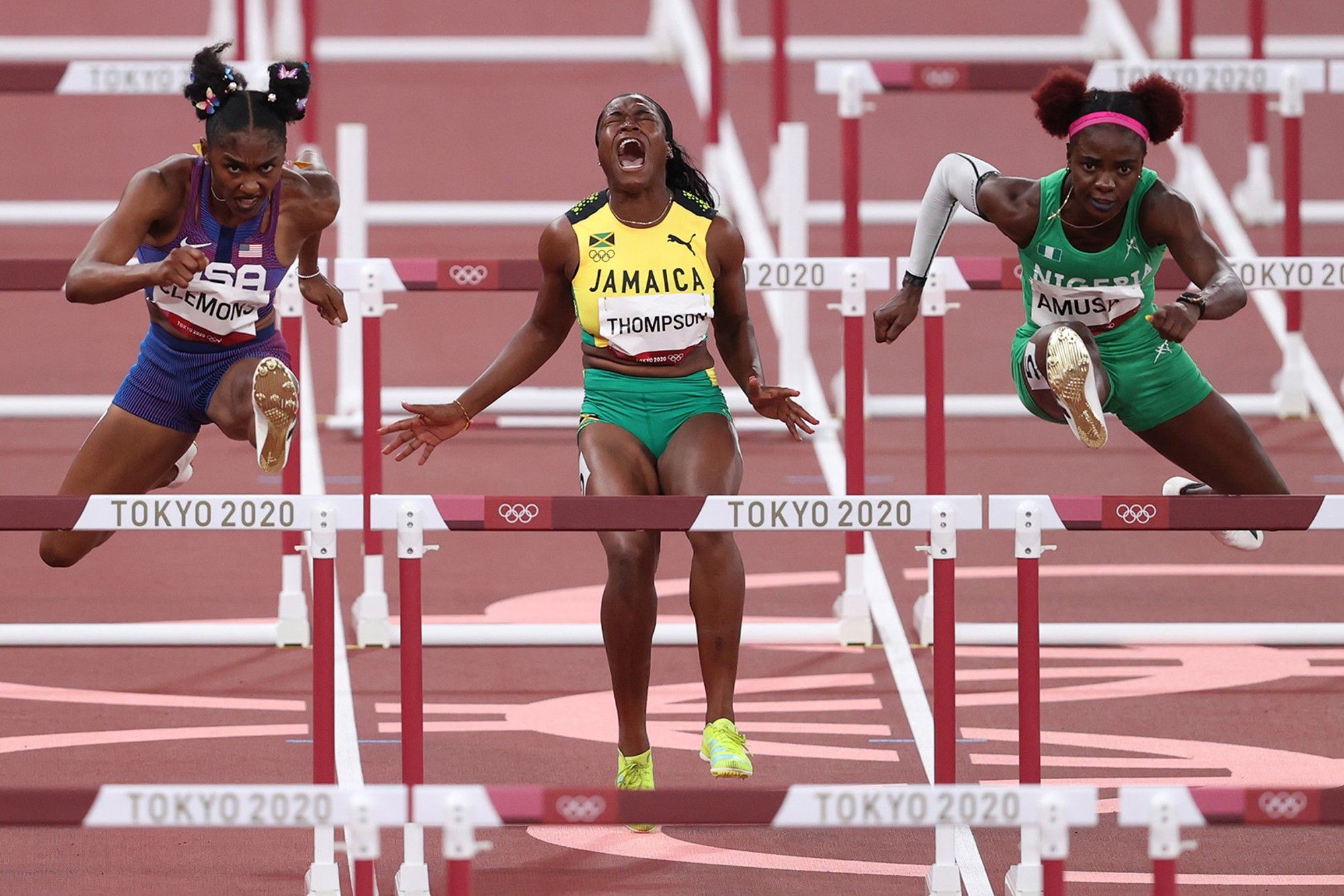 Yanique Thompson of Jamaica pulls up as Christina Clemons of USA and Tobi Amusan of Nigeria leap in the women's 100m hurdles semifinal at the Tokyo Olympics
Photo by Michael Steele, Getty Images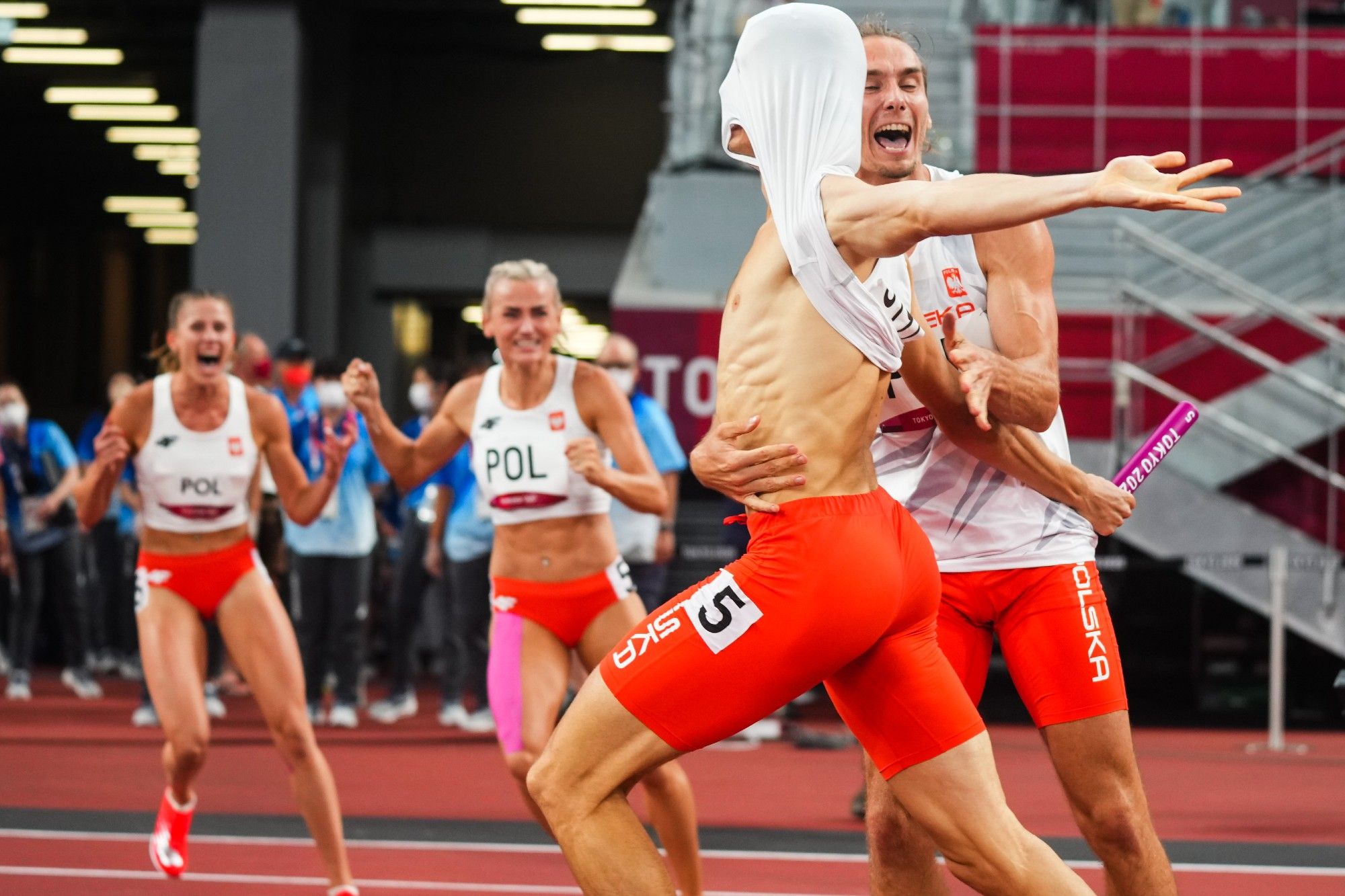 The Poland team celebrates after winning mixed 4x400m gold at the Tokyo 2020 Olympic Games
Photo by Aleksandra Szmigiel, Running Creatives / Reuters