Eliud Kipchoge and Yulimar Rojas
We continue our countdown to the World Athletics Awards 2021 on 1 December by taking a closer look at the achievements of the five women and five men who have this week been confirmed as the finalists for the Athlete of the Year awards.
Yulimar Rojas
Venezuelan triple jumper Yulimar Rojas earned the World Female Athlete of the Year award in 2020 off the back of a world indoor record and an undefeated year. But her achievements in 2021 have been even better, by far outweighing anything she has accomplished in previous seasons.
She opted not to compete indoors this year and instead opened her campaign in May, leaping to a world-leading 15.14m in Ibiza. In her next competition, she bounded out to 15.43m to equal her outright personal best, matching the distance of her world indoor record from 2020.
After winning at the Wanda Diamond League meeting in Doha with 15.15m, Rojas contested the long jump at a low-key meeting in La Nucia. She produced two wind-assisted leaps beyond seven metres, including a best of 7.27m (2.7m/s) – the farthest leap in the world in 2021 under any conditions – and a wind-legal PB of 6.88m, breaking the Venezuelan record.



Rojas returned to her main event one week later, winning in Madrid with a wind-assisted 15.34m and backing it up with a wind-legal 15.19m. She maintained her consistent 15-metre form at the Wanda Diamond League meeting in Monaco, her final pre-Olympic outing, where she produced the top mark of the day with 15.12m.
But she timed her peak to perfection and hit her best form at the Olympic Games in Tokyo. She opened her account in the final with an Olympic record of 15.41m to take an early lead, then followed it with 14.53m and a foul before a 15.25m leap in the fourth round. After one more foul in round five, she regained her composure for her final leap and sailed out to a stunning 15.67m, smashing the long-standing world record by 17 centimetres.
"I am lost for words; I can't describe this feeling and this moment," said Rojas, whose phases on her record-breaking jump were 5.86m, 3.82m and 5.99m. "Gold medal winner, with an Olympic record, and a world record ... Wow!
"I was focused on giving my best, enjoying myself, and it came out," she added. "It makes me happy. I have to enjoy it now, and live the experience."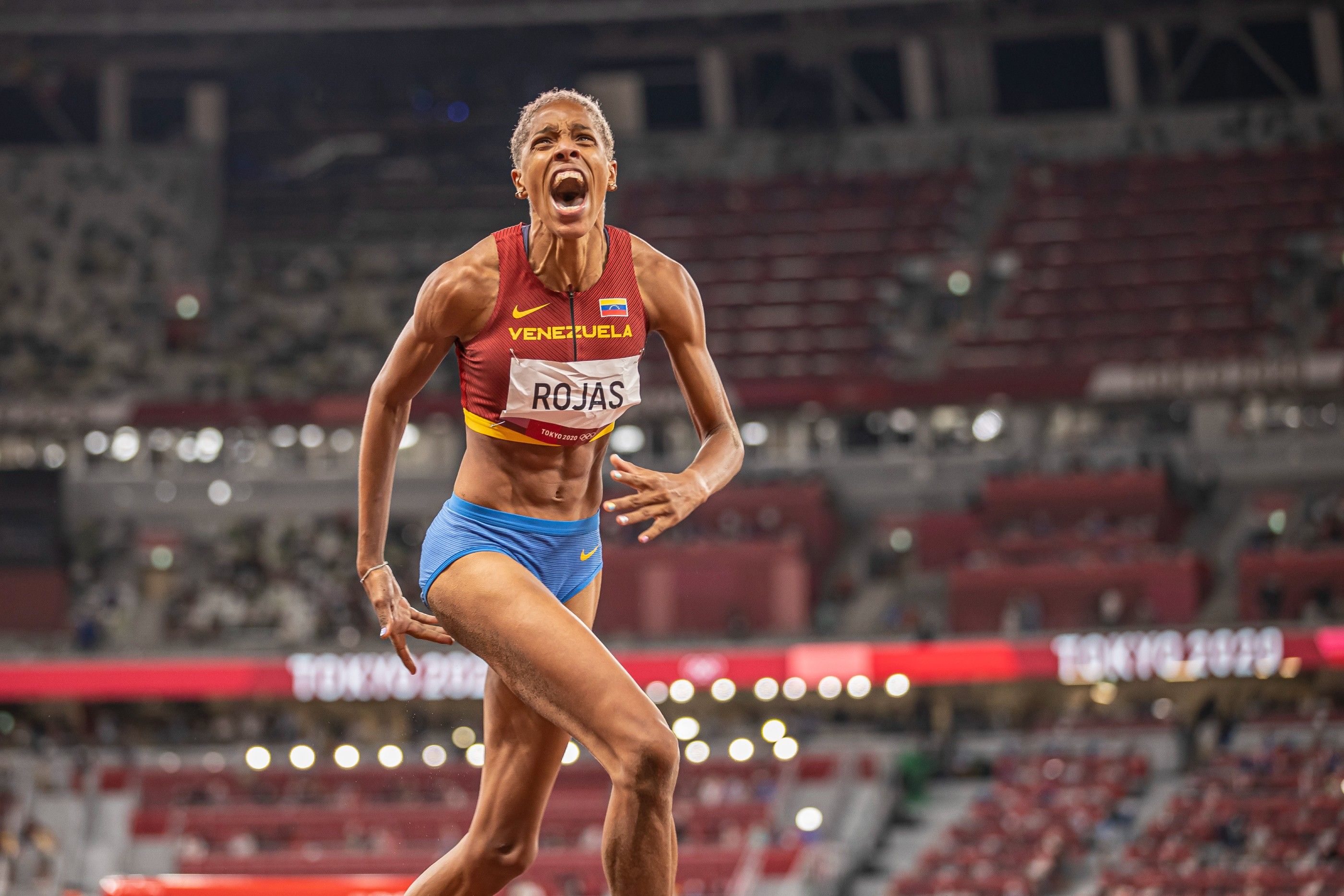 Her incredible form continued after the Olympics and she won at the Wanda Diamond League meeting in Lausanne with a wind-assisted 15.56m and a wind-legal Diamond League record of 15.52m – the second and third-best leaps in history in any conditions. She capped her remarkable season with victory at the Wanda Diamond League final in Zurich, sailing out to 15.48m.
Rojas was the top performer in all nine of her competitions in 2021, leaping beyond 15 metres in all eight of her triple jump contests. She now owns five of the top six jumps in history in any conditions, all of which she produced this year.
Eliud Kipchoge
When it comes to assessing an athlete's supremacy over one season, marathon runners are usually at a slight disadvantage as most of them are only able to contest a small handful of races within a 12-month period.
But it's also worth bearing in mind that marathon fields are much larger – and therefore more competitive – than those for most track and field disciplines. And the length of the race means there's more opportunity for things to go wrong.
So when an athlete like Eliud Kipchoge produces two stunning performances over the classic distance within one year, it can count for a lot.
The world record-holder contested two marathons in 2021. His first was in Enschede at the NN Mission Marathon event, a race created to provide an opportunity to athletes seeking a qualifying performance for the Olympic Games. As such, it attracted a high-quality international field.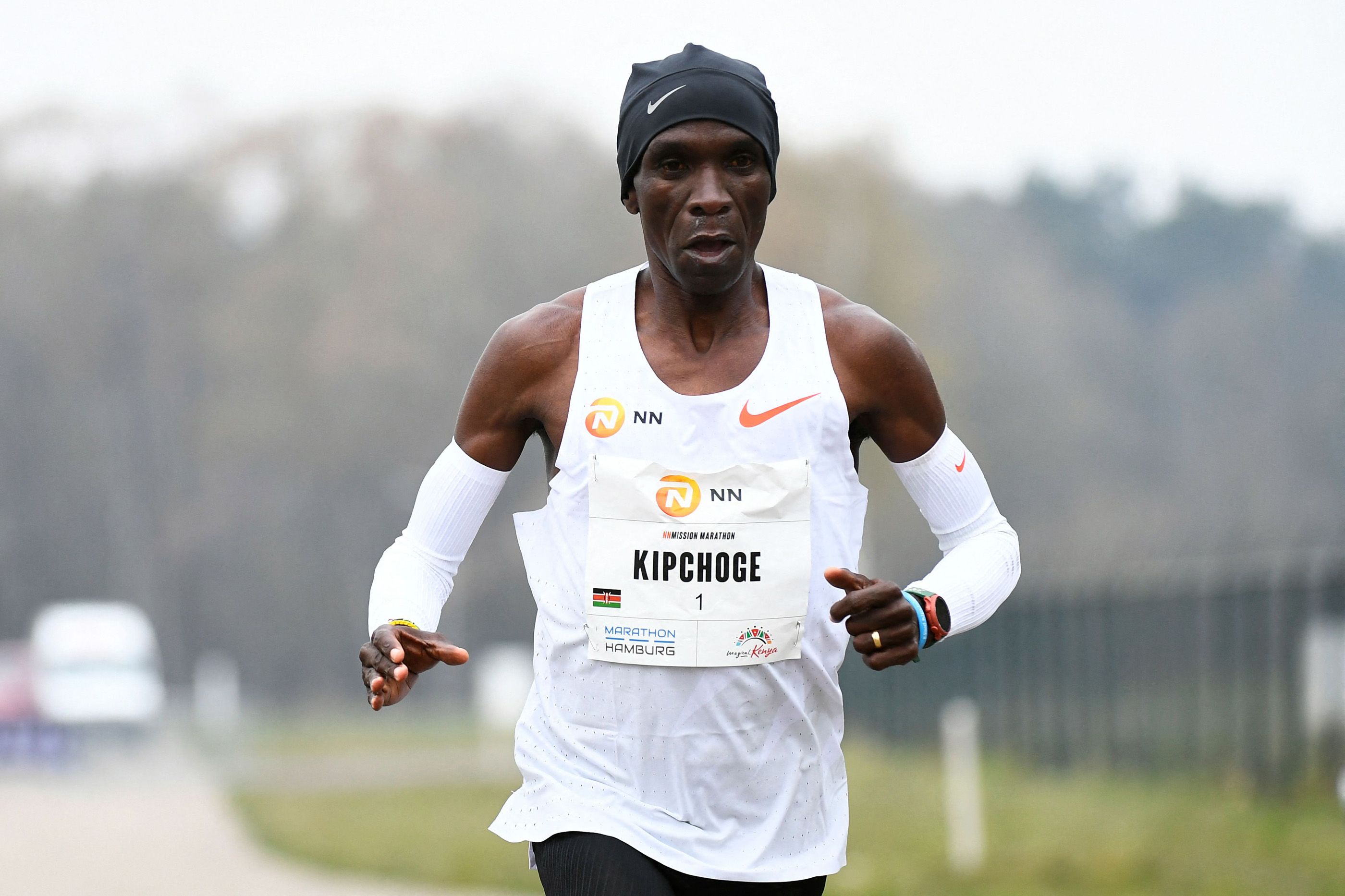 Kipchoge's place on Kenya's Olympic team had already been confirmed, but he was keen for a competitive run-out ahead of the Games. He ran as part of the lead pack through 15km (43:46) and half way (1:01:43), and then had just two pacemakers for company by the time he reached 30km (1:28:10). Shortly after, with 1:35 on the clock, Kipchoge left his pacemakers behind.
His tempo didn't actually increase in the closing stages, but he maintained his sub-three-minute kilometre pace, which brought him to the finish line in a world-leading 2:04:30, winning by more than two minutes.
"Mission accomplished," said Kipchoge. "The conditions were really good, a bit windy, but I had no complaints. The race was perfect."
Four months later, Kipchoge lined up in Sapporo for the Olympic marathon alongside 105 of the world's best distance runners as he looked to become just the third man in history to win back-to-back titles over the distance.



In Rio, when he won his first Olympic title, Kipchoge waited until the 36th kilometre to break away. In Sapporo, his decisive move came in the 31st. By the 38th, the Kenyan more closely resembled a solitary figure out on a morning training run than a man leading the Olympic marathon. He'd built a lead of more than one minute by that point, with no other runner within view.
Despite the tough conditions, Kipchoge won in 2:08:38, six seconds quicker than his Rio victory and the fifth-fastest run in Olympic history. His winning margin of 1:20 was the biggest in an Olympic men's marathon since Frank Shorter's win in 1972.
"I think I have fulfilled the legacy by winning the marathon for the second time, back-to-back," said Kipchoge. "I hope this helps to inspire the next generation."