Dafne Schippers at the World Athletics Championships in Beijing (© Getty Images)
Dafne Schippers, who won two world 200m titles and multiple other major medals during a highly successful sprinting and combined events career, has announced her retirement.
Along with her world crowns in 2015 and 2017, the Dutch 31-year-old claimed Olympic silver in 2016 and four other senior world medals – heptathlon bronze in 2013, 100m silver in 2015, indoor 60m silver in 2016 and 100m bronze in 2017.
"The race stops here," Schippers wrote in a post on Instagram on Tuesday (26). "As an athlete, you always know this day will come, that at one point, your career will be a moment in time – a collection of memories and hopefully medals."
Schippers started her athletics career in the heptathlon and won her first global gold medal in the seven-discipline event, scoring a personal best of 5967 points to claim the 2010 world U20 title in Moncton. That came a year after she finished fourth as a 17-year-old at the European U20 Championships in Novi Sad and she went on to win the U20 continental crown in Tallinn in 2011.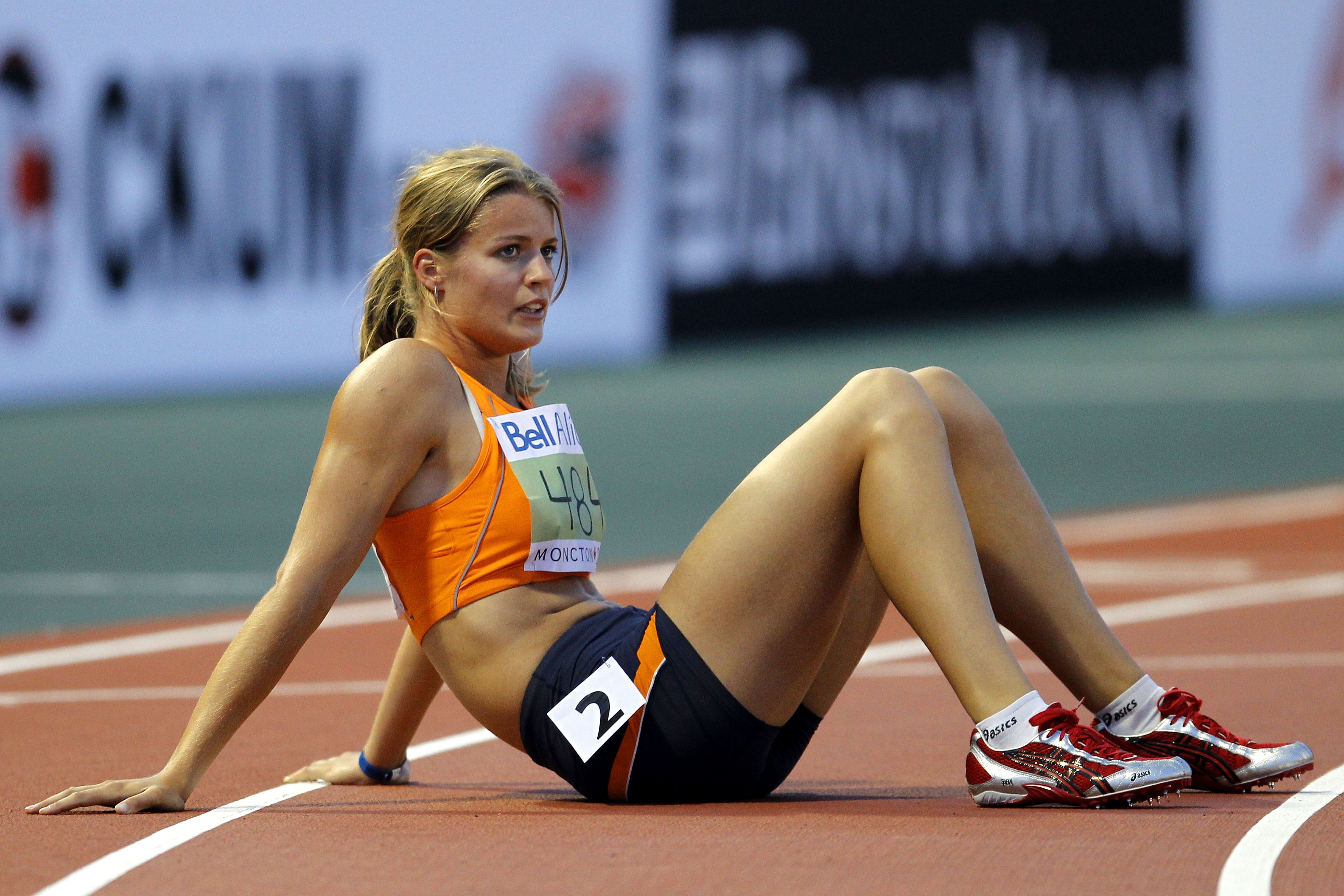 Dafne Schippers at the 2010 World U20 Championships (© Getty Images)
She broke the Dutch 200m record for the first time at that year's World Championships in Daegu, clocking 22.69 in the heats, and made her Olympic debut in London a year later, finishing 10th in the heptathlon.
After finishing third in the Gotzis Hypomeeting in 2013, Schippers contested the 100m and long jump at the European U23 Championships in Tampere, winning gold and bronze, respectively. She then returned to combined events action and became a senior global medallist, claiming heptathlon bronze with a score of 6477 in Moscow after running a seven-second PB in the 800m.
The course of her career would change in 2014. En route to setting a Dutch heptathlon record of 6545 for third place in that year's Hypomeeting, she ran 22.35 for 200m.
"After Gotzis, I competed in a couple of sprint events and during a relay sprint I felt an unbelievably strong acceleration, which I had never felt before," she said in 2015.
"We decided that I could try out some sprint races and experience the feeling of a sprint race at a championship. It wasn't an easy decision, but my coach and I both believe that this was, and still is, the right thing to do."
The results speak for themselves. At the European Championships in Zurich in the August she achieved an impressive sprint double, winning the 100m in 11.12 and the 200m in 22.03 – the fastest time by a European since 1995. She was named European Athlete of the Year for the first time and was among the three women's finalists for the World Athlete of the Year honour.
With her focus on sprinting, she won European indoor 60m gold at the start of 2015 and then stormed to the first of her two world 200m titles, clocking 21.63 in Beijing for a championship and European record that still places her sixth on the world all-time list. Four days earlier she had claimed 100m silver in another national record of 10.81.
World indoor 60m and Olympic 200m silver medals followed in 2016, as well as European 100m and 4x100m titles.
Schippers retained her world 200m title in London the following year and added another world bronze to her CV in the 100m.
Dafne Schippers retains her world 200m title in London (© Getty Images)
She claimed a medal treble at the 2018 European Championships, getting 200m silver plus 100m and 4x100m bronze, and added a European indoor 60m silver to her list of successes in 2019.
Injury affected the latter stages of her career but she still managed to compete at the Tokyo Olympics and her last race was in July 2022.
"Today, I have decided to take my life off track to pursue and embrace whatever comes next, but not without saying a massive thank you for all the endless support," Schippers added in her retirement announcement. "It has been a journey without regret."
World Athletics