Donald Thomas at the World Athletics Championships Oregon22 (© Getty Images)
By now, many others would have walked away. But not Donald Thomas. Not when he has so much left to give.
It's 16 years since the Bahamian won the world title in the high jump, soaring over 2.35m in Osaka. That marked his debut at the World Athletics Championships. He was 23. He's 39 now and, in the years since, Thomas has returned to every edition, racking up nine appearances in all, which no other jumper has ever achieved.
There's a good reason for that, given the strain that the vertical and horizontal jumps put on the joints and tendons, meaning athletes with Thomas's longevity are rare.
On the second day of the World Athletics Championships Budapest 23, shortly after the qualification in the men's high jump, Thomas could be found sitting outside the stadium, chilling on a patch of grass, waiting for his shuttle back to the hotel. Things had not gone well, with Thomas clearing 2.25m but bowing out after three failures at 2.28m.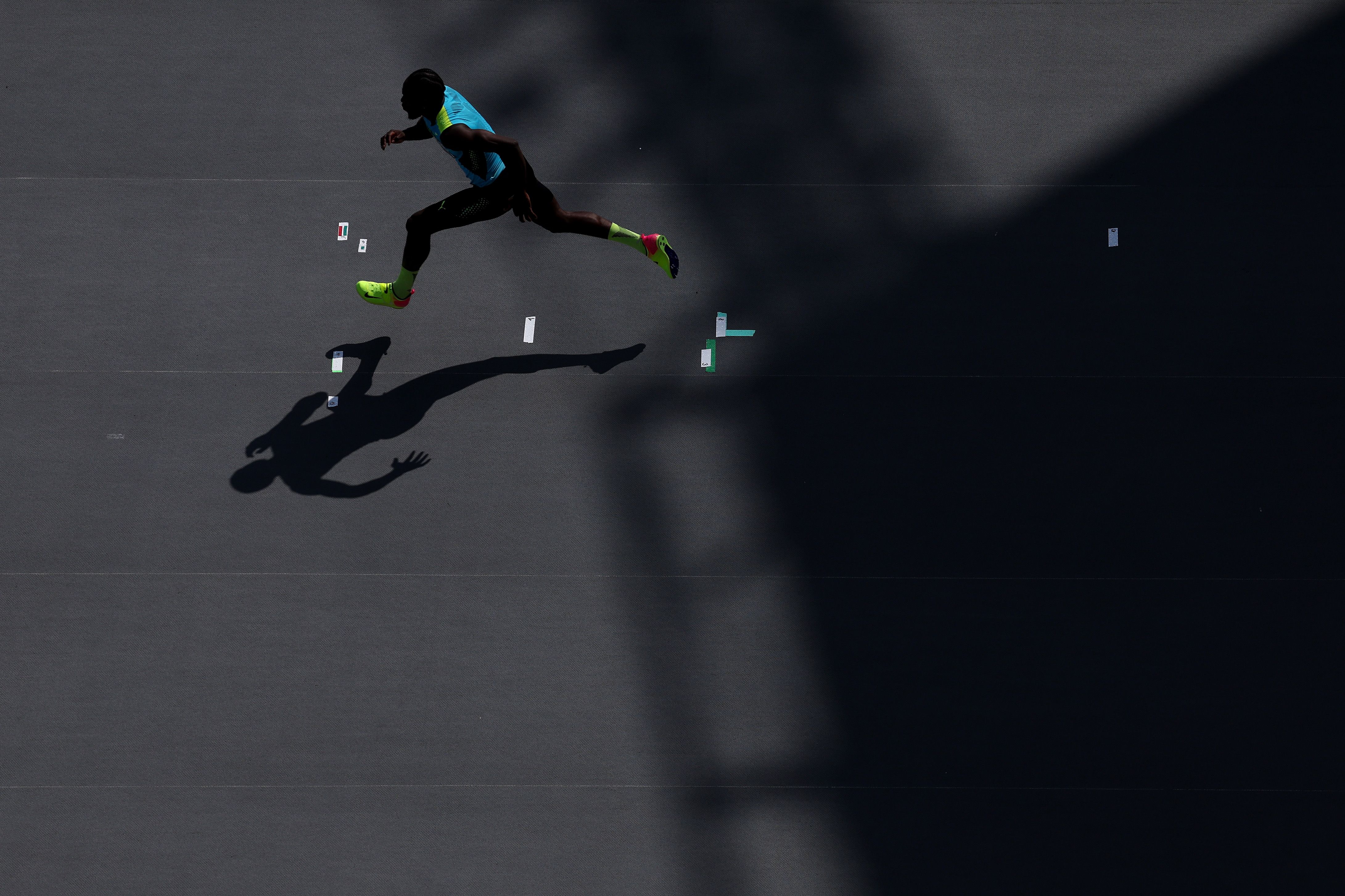 Donald Thomas at the World Athletics Championships Budapest 23 (© Getty Images)
"It was a long competition, it was very competitive," he said. "I wanted to jump higher, obviously, but just gotta keep it moving."
In victory, Thomas was never the type to get carried away, and he met defeat just the same, his laid-back Bahamian attitude shining through as he began to process the disappointment. "I'm having an alright season, I feel like I have better jumps left," he said. "So I gotta stay positive, take the good with the bad."
Thomas won his world title the same year the first iPhone went on sale, and three years before Instagram was launched. He will turn 40 next July, a few weeks before the start of the Paris Olympics. Why continue to compete when so many of his contemporaries are long retired?
"I guess, I want to achieve more," he said. "I felt like I had it in me to get into the final and possibly contend for a medal. It just didn't go my way. I feel I can do it, so I just got to keep it going."
Donald Thomas at the World Athletics Championships Budapest 23 (© Getty Images)
It's this attitude that has so endeared Thomas to athletics fans over the years, and two of his biggest supporters are his son and daughter, aged 17 and 10. His son plays basketball, his daughter does gymnastics, and, by seeing his six-day-a-week training routine up close, both are now able to understand what it takes to reach the top in elite sport.
"They think I'm a superhero," he smiled. "They always look up to me and admire what I do. I'm sure they will be disappointed I didn't get into the final, but that's what it is. You compete against the world and sometimes you fall short."
But sometimes you don't. That's what keeps him coming back.
Thomas grew up in Freeport, Bahamas, and was a basketball player while studying at Lindenwood University in Missouri, USA, where his teammates challenged him to give the high jump a go, given how easy slam dunks came to him. He cleared 1.98m on his first attempt, 2.13m on his third, and, two days later, Thomas found himself competing for the track team, clearing 2.22m in competition.
Two months later, he went on to finish fourth in the 2006 Commonwealth Games in Melbourne before clearing 2.35m in 2007 to claim gold at the World Championships. In the 16 years since, there have been many ups and downs. Thomas competed at four Olympics, knocked out in qualification in Beijing, London and Tokyo, but making the high jump final in Rio, finishing seventh. He also finished fifth in the 2013 world final in Moscow, and sixth in the 2015 world final in Beijing.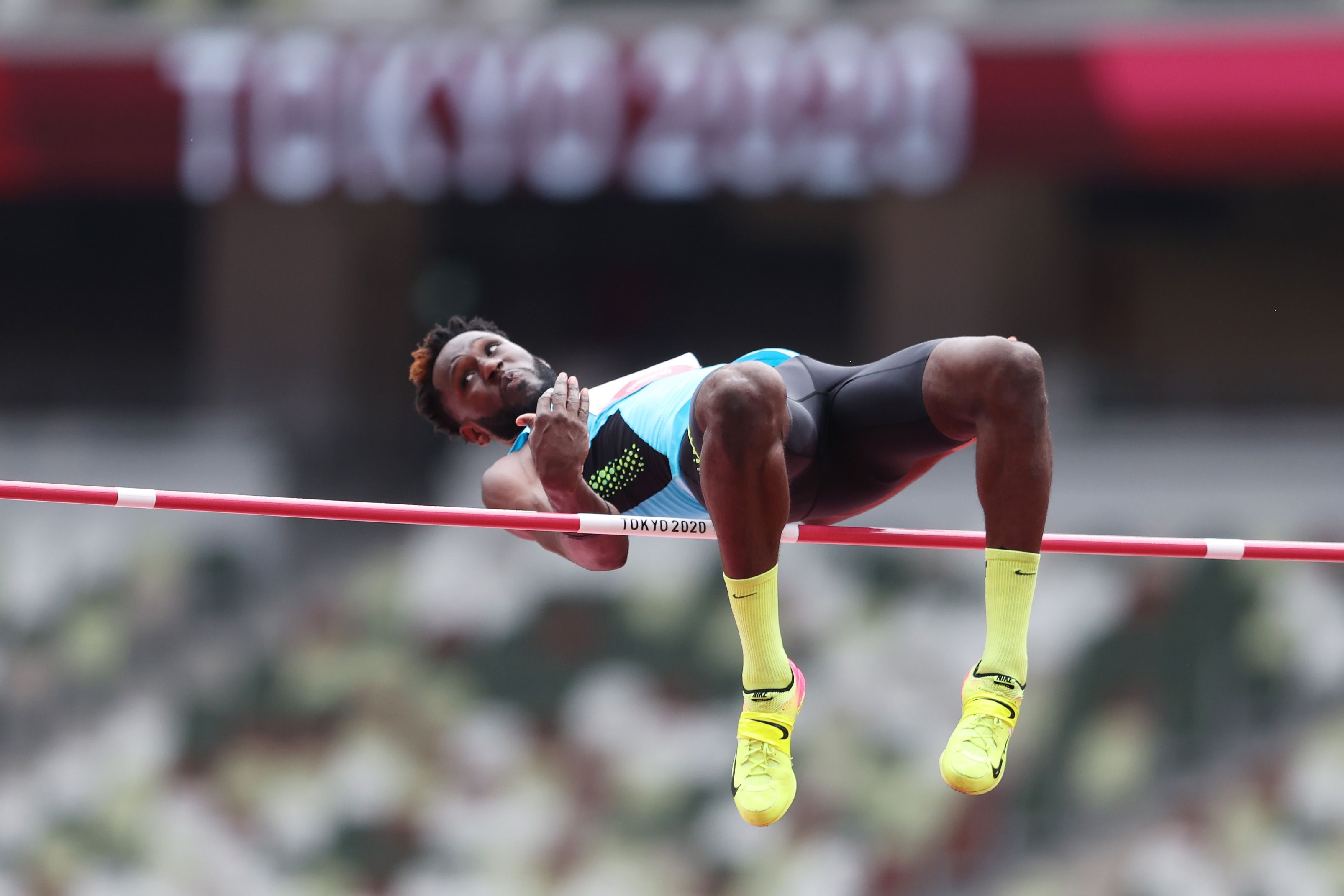 Donald Thomas at the Olympic Games in Tokyo (© Getty Images)
These days, he's still based in the US, living in Mobile, Alabama, coaching himself and training full-time, with a little "entrepreneur stuff with real estate" on the side. His year to date had been solid, if unspectacular, with Thomas clearing 2.28m to win his eighth national title in July. Going to Budapest, he believed he could return to a global podium, but the stress of a major championships played a role in his under-performance.
"I didn't get to sleep last night, I was anxious, I stayed up the entire night and came out, tried to give it my all, I just fell short," he said. "I felt like I had it in me to get into the final and possibly contend for a medal. It just didn't go my way."
But he's not done yet. "I feel I can do it," he adds. "So I just got to keep it going."
When Thomas is out there on the circuit, especially early in the season, he'll come across peers who are surprised by his continuing presence, but he's learned to block out any inferences that it's time to walk away.
"They be like, 'oh, you're still here?'" he smiles. "They'll be surprised when they see me, but I know the work I put in, I know my calibre, athleticism, I know what I can do. I know I'm better than 2.25m, and if you pull up that jump you can see I'm better than 2.25m. But I just let the competition get away at the end. I had a really long wait for 2.28m and I just got out of rhythm."
Onwards. It's the approach he's always taken, in victory or defeat. There's always another day, another event. The biggest one of all is under 11 months away. Does he think he can win a medal at his fifth Olympic Games?
"Definitely. If I didn't think I could get one, I wouldn't still be jumping."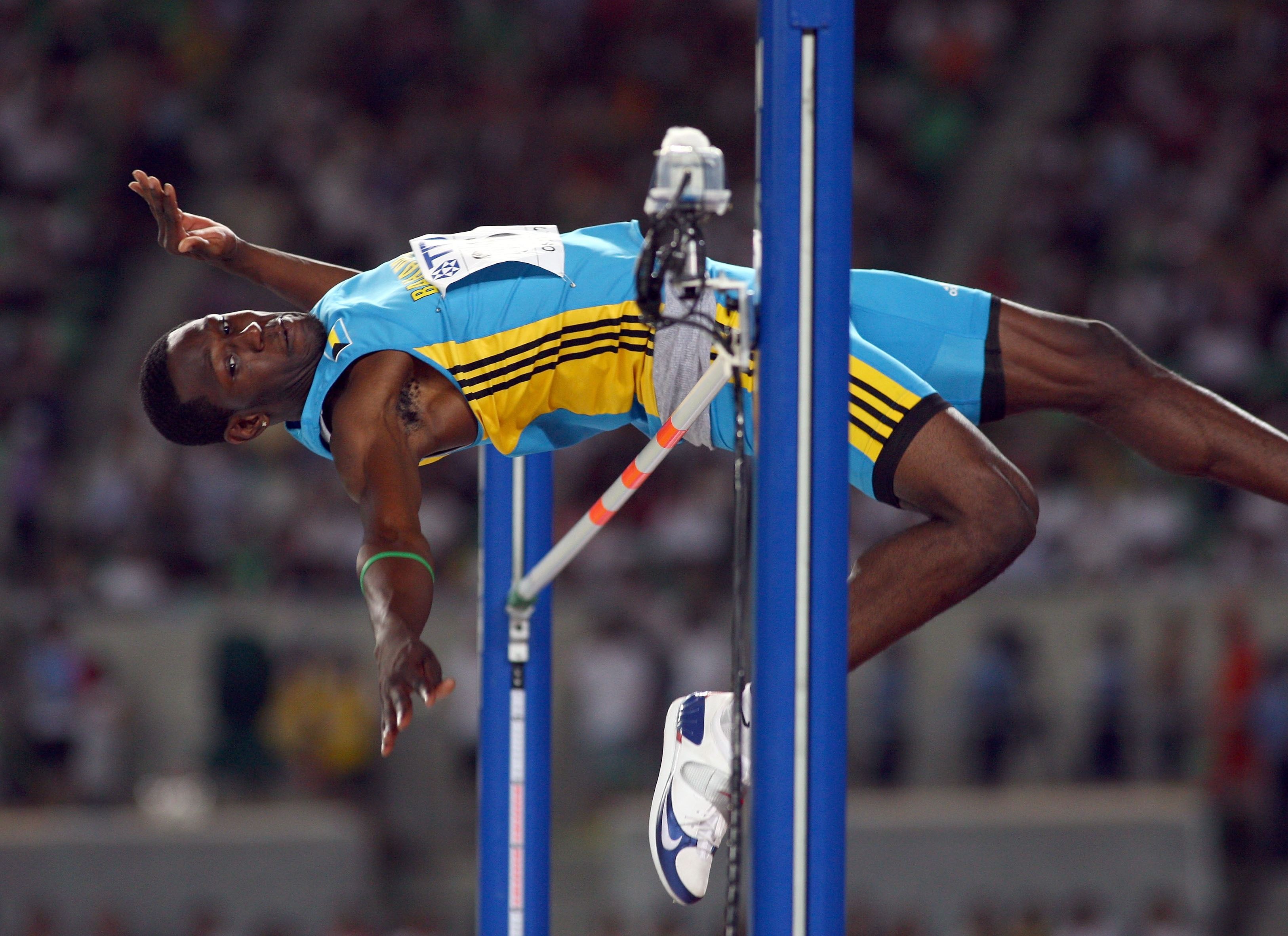 Donald Thomas at the World Championships in Osaka (© Getty Images)
But there's another reason, too: the sheer love of the event. Does he still enjoy it as much these days?
"Yeah, the jumping part is easy," he says. "It's the technical aspects of the jump I find a little harder but in terms of the natural spring, that's the easy part. I just gotta stay patient, stay tall throughout the running and get straight up. Sometimes I tend not to do it, or I take too many jumps in order to get to the right position. But I just gotta keep working."
It's the approach that's taken him this far, and one that should take him so much further. There's plenty of distance left to run in his career, with many a bar left to clear.
Cathal Dennehy for World Athletics