Aerial view of Bislett Stadium
When the Oslo Bislett Games found itself without a title sponsor after its 2016 season, meeting director Steinar Hoen was faced with a critical decision. Should he seek out another title sponsor to replace Exxon Mobil, a partner of the previous 29 years, or should he steer one of the world's premiere one-day meetings – and Norway's biggest annual sporting event – on an entirely different direction?
Choosing to usher in a new era, Hoen went with the latter, forging a path that would turn the Norwegian capital's historic Wanda Diamond League fixture into the most environmentally sustainable track and field meet on the planet.
Sure, the competition in that sphere wasn't especially fierce half a decade ago, but that didn't keep Hoen and his team from cobbling together an operating example that has rapidly become an important model for others, both inside and outside of athletics, to emulate as organisations across all industries, sport included, seek ways to decrease their CO2 emissions to help combat climate change.
Over the course of just three editions (2017-2019), the Oslo meeting has managed to reduce its carbon emissions by nearly 40 percent and its travel costs by a third. And that's just the start of what has resulted from an operating decision that Hoen insists was simply "a no-brainer".


Joining the clean energy transition
The end of the Exxon Mobil sponsorship after the 2016 edition, Hoen said, "forced us to think differently, and often in that kind of situation you can make a real change."
That change involved a meaningful shift towards operating the meeting in a more environmentally sustainable way to best contribute to the global fight against climate change - and to seek sponsors whose motivations aligned with that mission. Hoen believed that such shifts were inevitable as the global transition to clean energy continues to gather pace. He simply decided to act sooner rather than later, a decision that also gave him a first mover advantage.
"In my view the change would have come anyway," Hoen said. "We are now in the fourth industrial revolution. It is going to be digital and green. So this change would have come anyway because it simply will be cheaper to use renewable energy in the years to come. Fossil fuel's time is limited, renewables are getting cheaper. Financially it is smart to think and work this way, so it really was a no-brainer."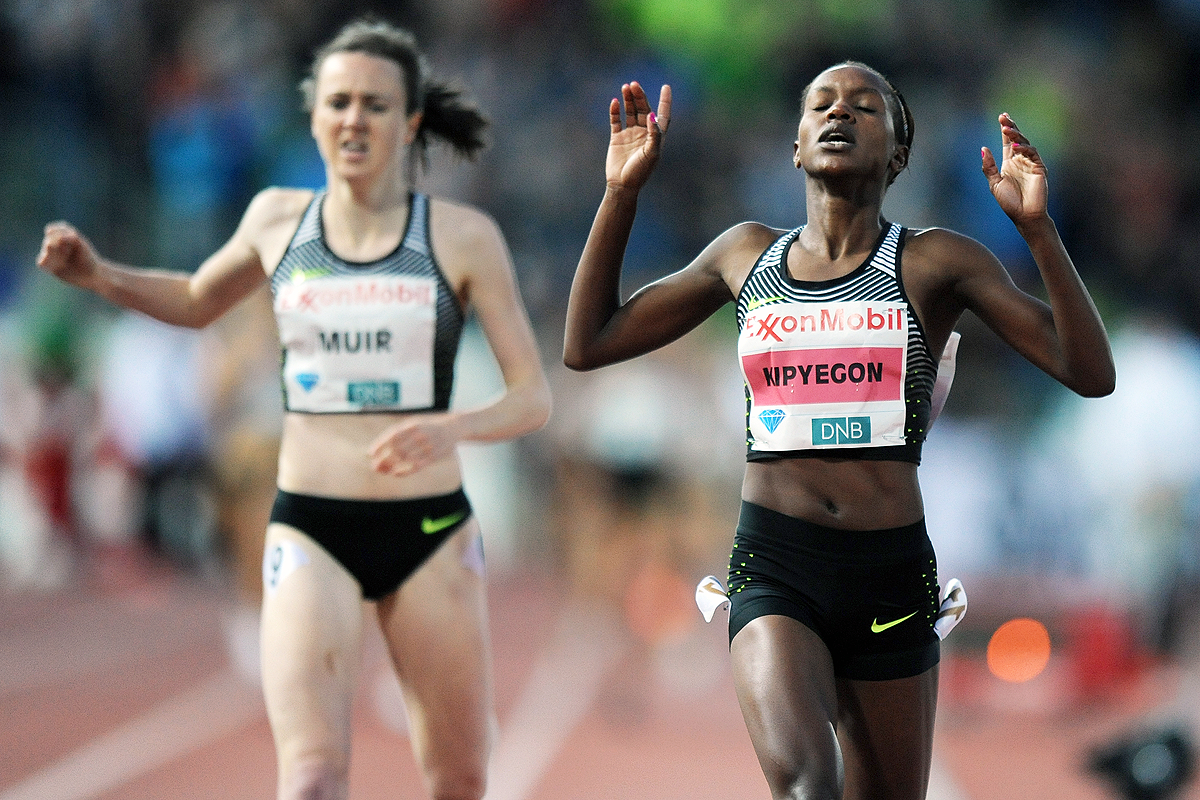 Reputational damage
As a fierce advocate for environmental sustainability, Hoen wasn't sorry to see his meeting and Exxon Mobil, one of the world's largest oil companies, part ways. As the public's attitudes towards fossil fuels began to shift, Hoen says, the partnership led to reputational challenges that began to impact how other sponsors viewed their relationship with the Bislett Games.
"It started becoming difficult to get other partners to promote the meet," he said. "I started to feel already in 2014 and 2015 that the name Exxon Mobil Bislett Games was not a good name. Because I had other sponsors, and they used to go out and advertise the meet in their internal and external media, saying they were a proud sponsor of Exxon Mobil Bislett Games. But they stopped that. They didn't want to associate with the name Exxon Mobil. This started before (Exxon Mobil) dropped out. That was a very interesting story."
Indeed, by 2014, activists protesting Exxon's oil drilling in the Arctic Circle and North Sea became as common outside of the stadium as the autograph collectors that converge on each Diamond League stop. That year, 14 Greenpeace activists were arrested after raising a large banner outside of the stadium with a crane to protest the oil giant's explorations in the Arctic.


Going without a title sponsor
But Hoen also knew it would be impossible to find a title sponsor to fill the financial hole Exxon Mobil's departure left, a sizable financial stake that took nearly three decades to build.
"We simply didn't even try because we saw it as extremely unlikely. So we decided that we could go one hundred and eighty degrees and dropped everything we did before. My plan was to not have a title sponsor and just call it Oslo Bislett Games, then go out to about eight to ten companies that we needed to be the most sustainable track and field meeting in the world. We needed a recycling company, we needed a clean energy company, we needed a car company that already had electric cars, and we needed a certification company that would certify that we were actually doing what I said we would do."
With what he calls the "reputational catastrophe" of being linked to Exxon Mobil now gone, those companies were quick to come on board, including Storebrand, a large national insurance company who five years earlier had terminated all of its sponsorship arrangements with football clubs and sporting events because it only wanted to partner with organisations that had purposeful sustainability strategies.
All the new sponsors, Hoen said, "wanted to be associated with something like us - the sustainable version."
That was in the second half of 2016. Since then, Hoen says, "it's been kind of a miracle. We are totally sold out (sponsor-wise). Now we can go out and pinpoint exactly who we want."
Hoen bought his first electric car, a Tesla, in 2014, which he had to park 200 metres away from his office at Bislett Stadium when he had meetings with Exxon Mobil representatives. Now, that would no longer be necessary.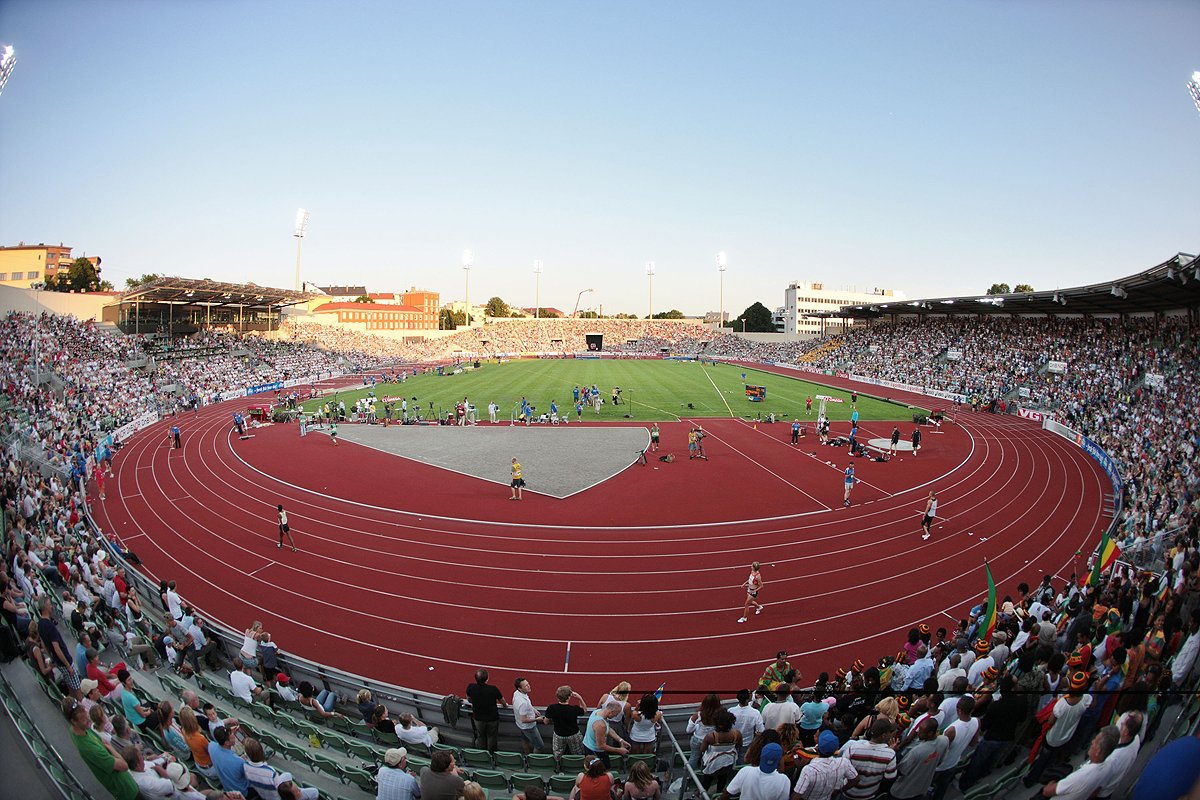 Reducing the carbon footprint
So, for the benefit of those who have never been to the Bislett Games, how does this all this look?
The most obvious examples are related to travel, one of the biggest contributors to a sporting event's carbon emissions.
From the moment athletes, their support staff and others involved with the meeting arrive in the Norwegian capital's Gardermoen Airport, their travel is emission free. Instead of traveling by car, they take a train from the airport to the city's central rail station, located just a three-minute walk from the meeting hotel. In the days leading into the meeting, electric vehicles shuttle them to training venues. Recalling the 2017 edition, the first under the new regime, Hoen said, "for many of the athletes, that was the first time they rode in an electric car." The municipality has since added electric trams and buses to its public transport fleet, which reduces the spectators' carbon footprint.
Additionally, Oslo and Stockholm organisers have agreed to schedule their meetings within the same week to further reduce their emissions. Athletes competing at both meetings travel by train, a sponsorship the national rail service welcomed with open arms.
"They were delighted to have the biggest stars in Norway and Sweden on board. They had Karsten Warholm on board. And it didn't cost them anything. They just added another wagon."
Travel restrictions in place at the moment due to the Covid-19 pandemic have halted the train connection for this year's meetings, but are still in place and will resume in 2022. Working with other Diamond League organisers, including Zurich, who have had their own sustainability strategy in place since 2009, and World Athletics, Hoen hopes to increase similar travel arrangements across the series.
The Bislett Alliance also operates Bislett Stadium which has given them the ability to completely overhaul how the facility is powered. They have installed solar panels and state-of-the-art back-up battery packs and improved the efficiency of its waste management system to reduce waste and cost.
The result?
A 39 percent reduction in the meeting's CO2 emissions since the 2016 edition, and 35 percent savings in their travel costs over the same period. In 2018 the meeting obtained ISO 20121 certification for its sustainability efforts, a first in Norway, and has been recertified annually since. With the "big things" such as travel-related carbon out of the way, Hoen and his team will now focus on smaller pieces to further reduce their footprint.
Since the meeting's transition, Hoen said he's talked about his meeting's sustainability journey hundreds of times, and the requests for more presentations keep coming in.
"What I wanted to teach is that if you do this, it's smart - environmentally, economically and reputationally."
Bob Ramsak for World Athletics