Fred Kerley on his way to a 200m win at the 2021 Continental Tour Gold meeting in Nairobi (© Stafford Ondego)
"Glory days well they'll pass you by," Bruce Springsteen sang, and The Boss must be right because, well, he's the boss.
The Melbourne Track Classic has languished from its halcyon heights in recent times, but it is seeking to restore its former glory when, rebadged as the Maurie Plant Meet for this year, it kicks off the World Athletics Continental Tour Gold schedule on Thursday (23).
Melbourne is poised to overtake Sydney on population imminently, and just as Melbourne leveraged the Harbour City Olympics in the run-up to 2000 to produce Australia's highest-profile one-day meeting, the award of hosting rights to Brisbane for the 2032 Games – along with an injection of funding from the Victorian government and support from World Athletics – could see it pull the same trick again.
Not before time, many would say, because the potential to develop a strong domestic shopfront meeting and a viable national circuit via Brisbane 2032 (and Victoria's 2026 Commonwealth Games) is a chance to be seized.
Bearing all that in mind, the appearance of the world's fastest man in 2022, Fred Kerley, will headline the programme at inner-city Lakeside Stadium. Kerley won the 100m title at the World Athletics Championships Oregon22 and had a stellar year after finishing second in the Tokyo Olympic final to Italy's Marcell Jacobs in 2021. One of the few clouds in his 2022 sky was his failure to progress to a sprint double attempt in Oregon after he strained a hamstring in the rounds of the 200m.
No need to worry, Kerley is a dab hand at the 200m – and the 400m, too. He is one of the three men to have run sub-10 seconds for the 100m (PB of 9.76), sub-20 for 200m (19.76) and sub-44 for 400m (43.64). Wayde van Niekerk and Michael Norman are the other two.
Kerley will line up in Melbourne against most of Australia's crop of rising young sprint talent and hoping to assuage the disappointment of Oregon.
"It is nice to open my season with the 200m because I got injured in the 200m semifinals at the World Championships," he said. "All in all, I am excited to come and show my talent to the Australian people."
Welcoming the 27-year-old Down Under will be the nation's premier sprinter Rohan Browning, who will step up to 200m for the occasion, along with 200m specialists - world U20 medallist Calab Law and national 200m champion Aidan Murphy.
Browning, who will also run the 100m, was quick to assert that he is "bullish" on the Australian circuit, pondering: "Can an Australian produce an upset? I'd like to think so. Damien Marsh, Monaco 1995 springs to mind." Marsh upset a strong field to win the 100m at the 1995 Grand Prix final.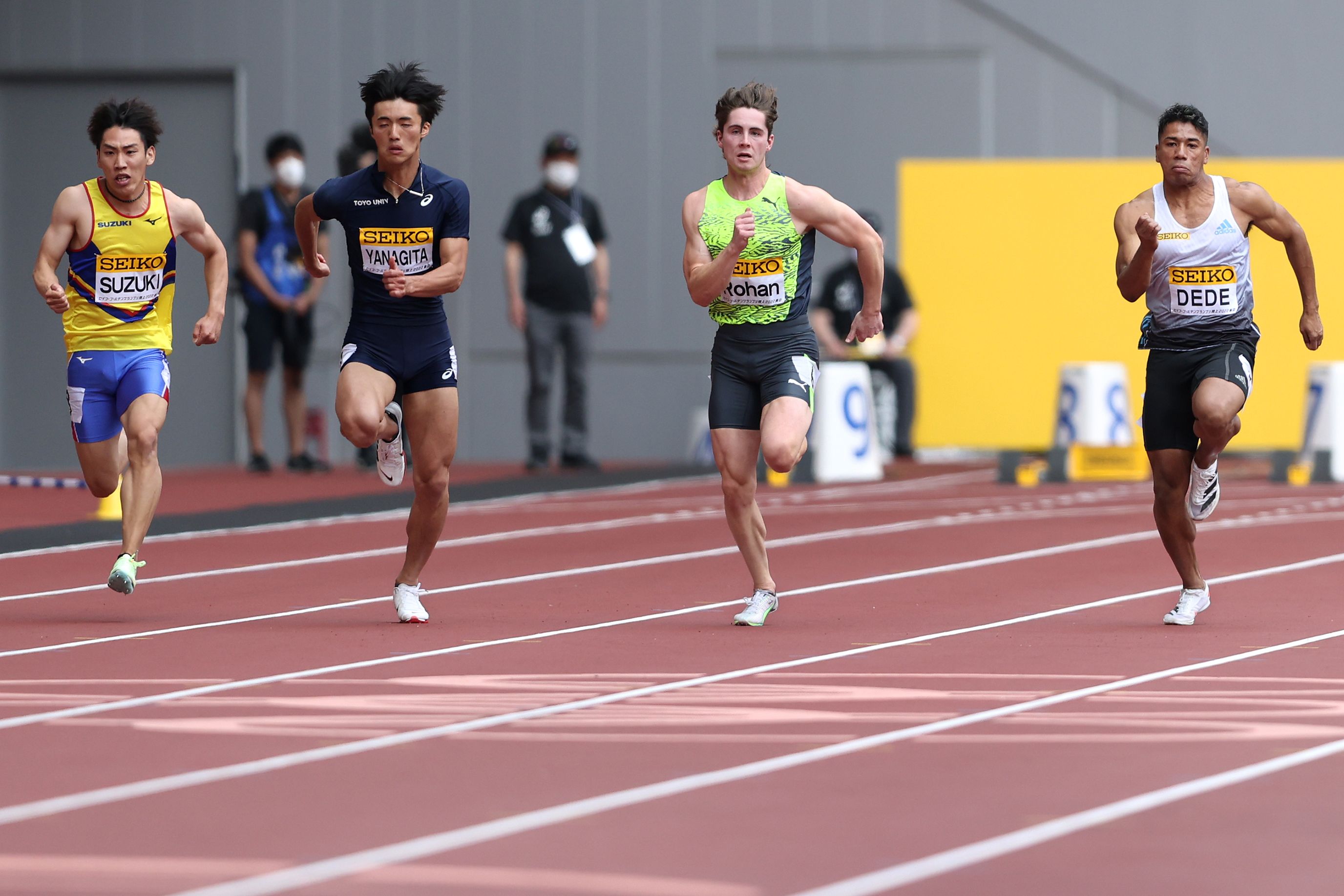 Rohan Browning competes at the Seiko Golden Grand Prix in Tokyo (© Getty Images)
Denny takes his discus to Landy Field
Olympic finalist, World Championships finalist and Commonwealth champion Matt Denny will take his discus to Geelong's John Landy Field in a prequel to the meeting to be staged on 22 February.
Landy Field is named for the great Australian miler and former governor of Victoria who was also honoured recently by World Athletics with a Heritage Plaque as a legend of the sport. Somewhat surprisingly, Denny already boasts a 63.15m best at the venue back in 2017 when he was 20 years old.
Having opened 2023 with a 64.39m throw in Adelaide recently, Denny thinks he can produce more against New Zealand rival Connor Bell.
"What I loved so much about (Geelong) was the intimate setting," Denny told Athletics Australia. "Having the crowds come in a little bit closer to the action was really special."
Davis-Woodhall and Buschkuehl resume rivalry
USA's Tara Davis-Woodhall and Australia's Brooke Buschkuehl don't need the crowd any closer to fire them up – the long jump pair are close enough in competition already.
Davis-Woodhall has a 2-0 lead, but they were separated by only one centimetre and one place in the Olympic final (6.84m for sixth versus 6.83m for seventh). They also had what was virtually a split decision in their only meeting in Chula Vista last year, Davis-Woodhead prevailing with a wind-assisted 7.24m while the Australian had to be content with the world's longest legal jump for the year of 7.13m.
"The distances speak for themselves," Buschkuehl said of that competition. "What she jumped then was enormous, that sort of distance is phenomenal, but it is proof that if you have athletes to jump with, it will push you."
Olyslagers heads high jump field
Olympic silver medallist Nicola Olyslagers will head the women's high jump field having already cleared 1.98m in outdoor competition in 2023.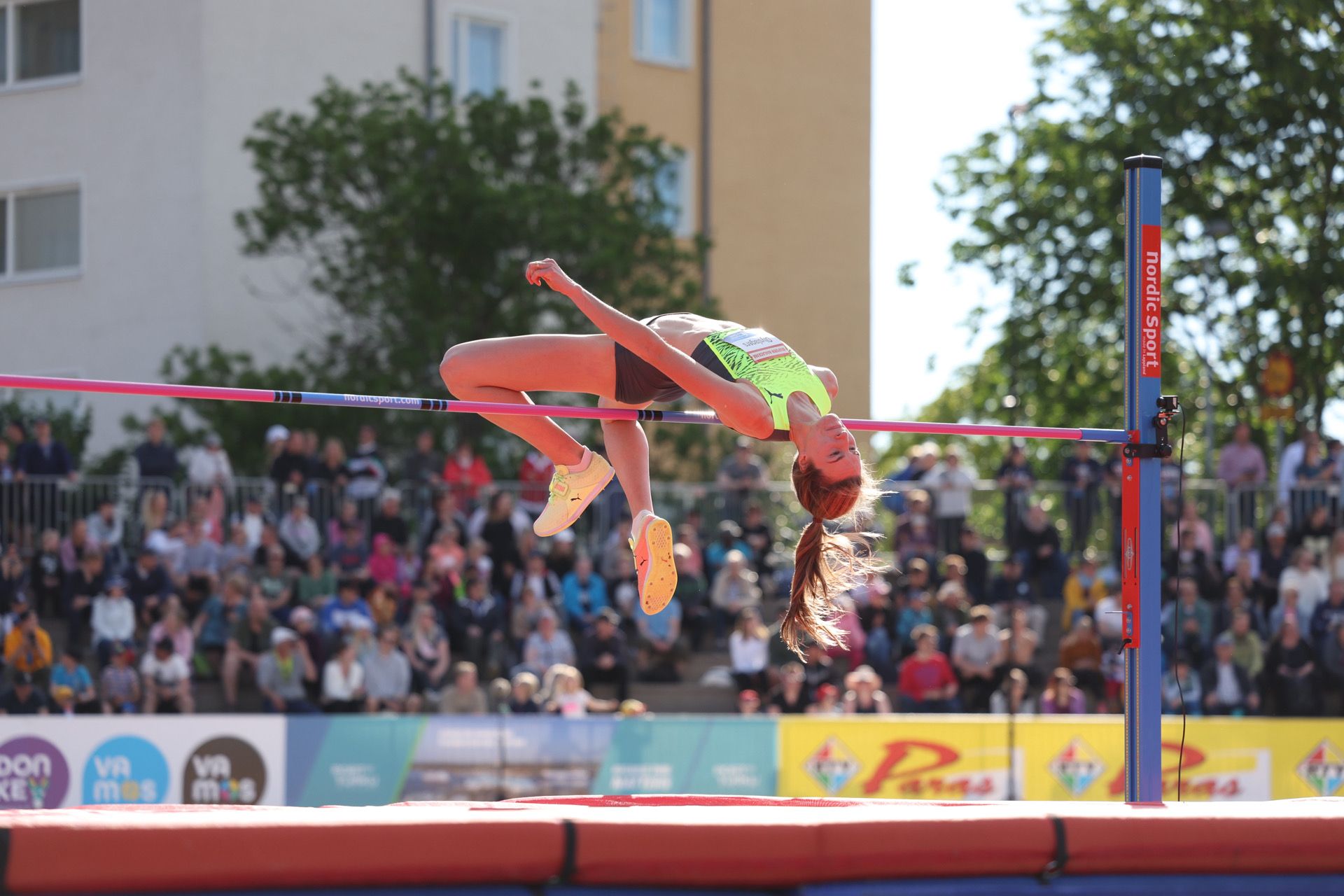 Nicola Olyslagers at the Continental Tour Gold meeting in Turku (© Snou Creative)
World champion Eleanor Patterson cleared 1.93m indoors 11 days ago but will miss the meeting with a foot injury. Another member of the Alex Stewart squad, Erin Shaw, has cleared 1.90m twice this year indoors and although she may not challenge Olyslagers yet her progress has been impressive after a fourth place in the World U20 Championships in Cali last year.
Bathurst effect on middle-distances
Though the short turnaround from the hot conditions and demanding course for the World Athletics Cross Country Championships Bathurst 23 may yet have an impact, Melbourne looks sure to deliver its usual quota of quality racing.
Rio 2016 Olympic champion Matt Centrowitz made a very low-key return in Adelaide recently, so it will be interesting to see his further progress in the John Landy men's mile where his opponents are likely to include Ollie Hoare, New Zealand's Sam Tanner and emerging youngster Cameron Myers.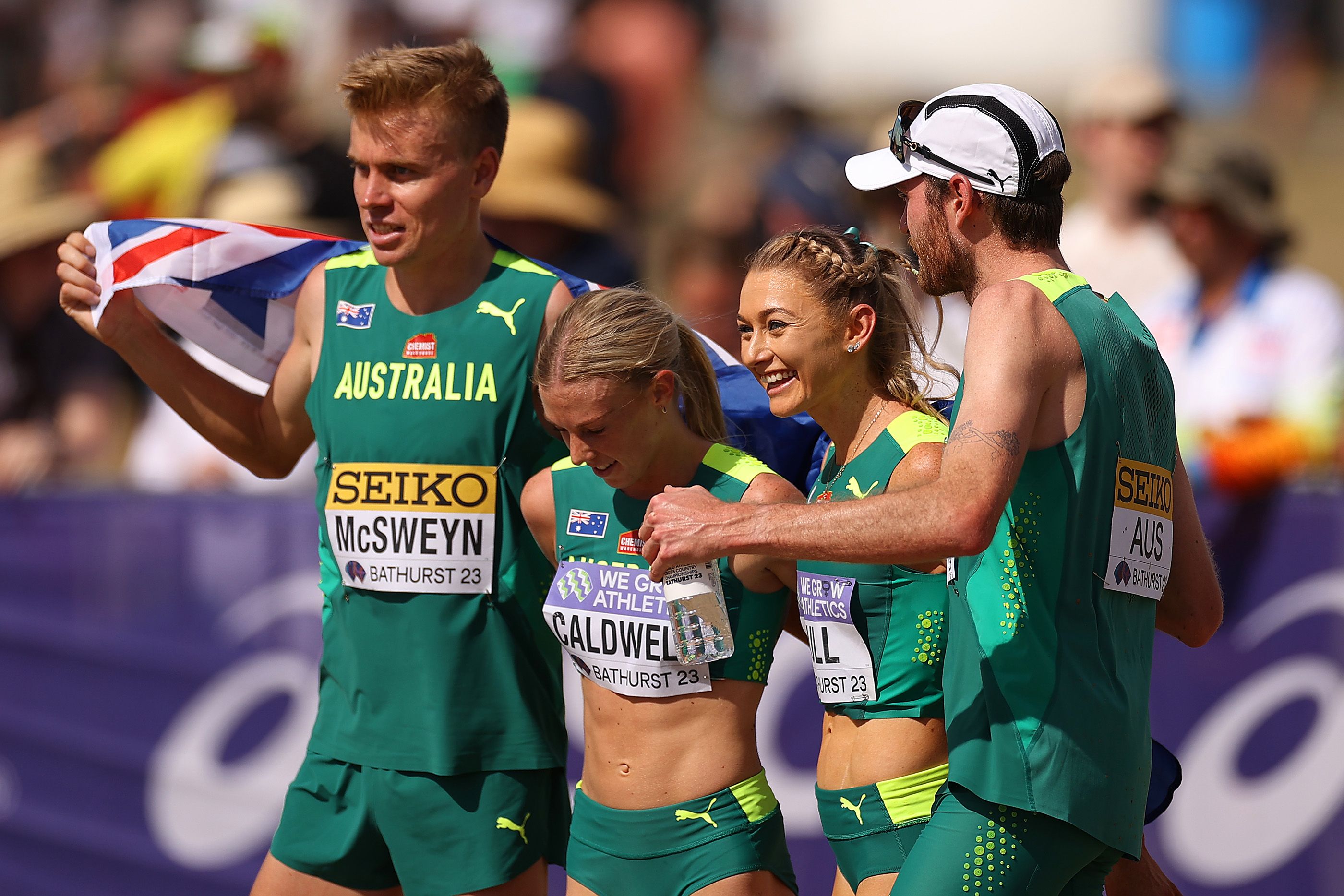 Stewart McSweyn, Abbey Caldwell, Jessica Hull and Oliver Hoare at the World Cross Country Championships in Bathurst (© Getty Images)
Stewart McSweyn, who teamed with Hoare, Jessica Hull and Abbey Caldwell to take the bronze medal in the mixed relay in Bathurst, is down for the 3000m, as are Linden Hall and Priscah Chesang of Uganda for the women's event.
That still leaves a strong field of candidates in the 1500m, including Caldwell, Hull, 2017 world 3000m steeplechase champion Emma Coburn and her US teammate Heather MacLean, along with Ethiopian pair Medina Eisa and Melknat Wudu.
Len Johnson for World Athletics