Media Development Project participants in Florence
As athletes have been preparing for action on the track, 16 young journalists from 11 European countries have joined them in the build-up to the Wanda Diamond League's Golden Gala meeting in Florence this week, attending a three-day programme as part of the Media Development Project (MDP).
The MDP is a media education programme organised by World Athletics to coincide with one-day events to encourage athletics journalism in particular areas around the world, and bring more young writers into the sport. Last year's edition was organised in Nairobi as an opportunity for young African journalists.
This year's course has been organised in Europe in cooperation with European Athletics, the International Sports Press Association (AIPS) and the Golden Gala organising committee.
The attendees, aged up to 30, have come from 11 countries that are organising events in Europe in the next few years, including Italy, Ukraine, Slovakia, Belgium, Germany, Spain, Poland, Finland, Portugal, France and Turkiye.
The participants attended a number of sessions on writing, editing and media coverage, along with sessions on the ethics of athletics, communications activities of World Athletics and European Athletics, the use of statistics and flash quotes production.
The AIPS was represented by Riccardo Romani, AIPS Young Reporters mentor and an experienced journalist, who spoke about the challenges of the profession, while representatives of World Athletics and European Athletics also briefed the young journalists about the structure of the sport and the resources available to them to assist in their reporting on athletics.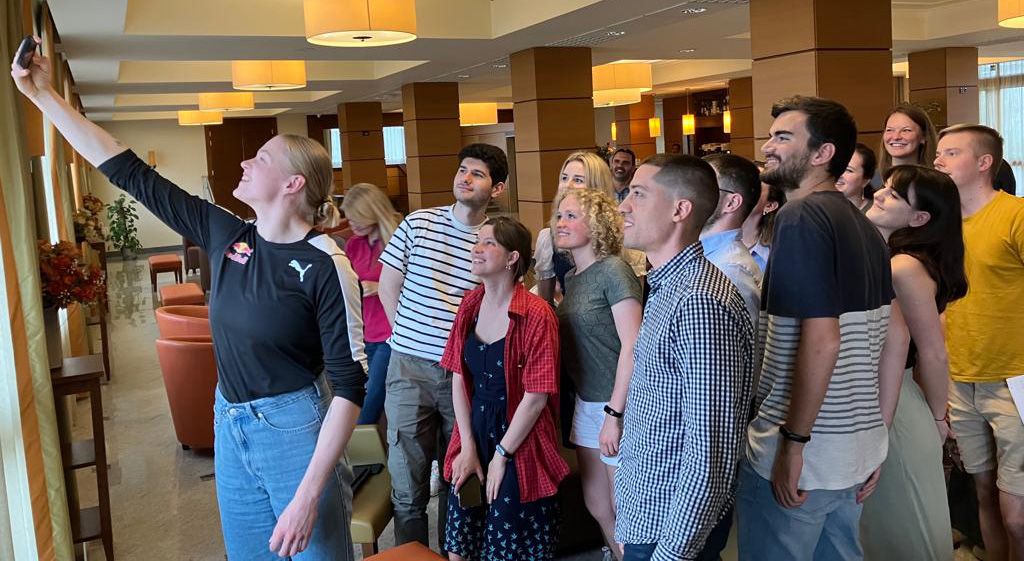 Media Development Project participants with Wilma Murto
Presentations about the Wanda Diamond League 2023 Golden Gala event along with the upcoming Rome 2024 European Athletics Championships were also part of the programme. In addition, participants were offered an exclusive opportunity to interview European pole vault champion Wilma Murto, and to cover all aspects of the Diamond League meeting, including the pre-event press conference and athlete interviews in the mixed zone.
The media plays an incredibly important role in our sport, bringing the emotion and excitement of athletics, as well as results, images, interviews and analysis, to the eyes and ears of millions who cannot attend competitions in person. This is why these organisations have committed resources to support the next generation of athletics journalists through the Media Development Project.
World Athletics