Huwe Burton (© The Innocence Project)
On the evening of 3 January, 1989, Huwe Burton, then 16, walked into his home on the third floor at 3515 Eastchester Road in the Bronx. He had attended Evander Childs High School that day and, after coming home briefly in the afternoon, went to a friend's house. His mom's car was not there that afternoon, so Huwe (pronounced Hugh) had guessed that she was at a store. That evening, he found it odd that her car was still not back. Odder still was that he had not heard from his mother and that she didn't seem to be home. Then he nudged open her bedroom door.
His mother, Keziah Burton, a 59-year-old registered nurse, was lying facedown on her bed, naked from the waist down with two stab wounds in her neck. Burton's mother was dead.
From there, things moved quickly. Burton called 9-1-1. He was questioned by detectives that evening and stayed with his godmother because his father, Raphael, was away in Jamaica. On 4 January he was questioned again. And again on the 5th, late into the night. On the third day of questioning in as many days, detectives said Burton confessed to killing his mother.
In a statement, Burton allegedly wrote that he had stabbed his mother in the neck and stole $200 that he owed a drug dealer. A New York Times headline on 9 January read: "Son Kills Mother Over Crack Money, Police Say."
Two years later, he was found guilty and received a sentence of 15 years to life in prison.
In prison, Burton took up running. He started because he wanted to get in shape for the prison football league but stuck with it because he found he loved it. He said running helped him feel free.
Freedom was something Burton had long dreamed of. Almost immediately after writing his confession in the late hours of the night only days after his mother's murder, Burton recanted. He has maintained his innocence since.
When he ran in the New York City Marathon in 2016, he did so while on parole and still fighting his case. In 2019, however, Burton ran the marathon as a free man—exonerated and, for the first time in 30 years, believed.
**
I first met Burton across the street from the Armory on 168th Street in New York in August 2015. I had heard his story from Laura Cohen of the Rutgers Law School Criminal and Youth Justice Clinic, and was shocked that he had been convicted in the first place.
Burton's "confession" included little that matched the merits of the case. The most glaring omission was that he never mentioned Emanuel Green, a downstairs neighbor of the Burtons and a convicted felon who was found with Keziah Burton's car just one week later. Green was killed in an unrelated shooting a few months after Keziah Burton's death, but that was after he provided police with a statement saying that Huwe Burton had killed Keziah. Portions of the statement proved implausible and barely matched the story Burton had been fed by detectives, but it was still used to convict Burton in 1991.
When Burton and I met in 2015, however, we did not chat much about the case. Instead, we got to know one another. He was released on parole in 2009, and was living in Manhattan's Washington Heights neighborhood and working as a mechanic for an elevator installation company. The running that he had taken up while in prison? He was still doing it. He told me he was a momma's boy, and he talked about music, which he said was the world's universal language. I had been a runner since middle school, and I told him I thought running was the universal language. "How else would he and I be connecting?"
Burton laughed and half-heartedly agreed with me. Then we talked about the New York City Marathon. Burton said he used to watch it on television when he was in prison. Then, a few times he ran a prison version when the Otisville Correctional Facility would stage a marathon on the same day as New York City. He wanted to run the full thing. And he wanted to do it as a free man.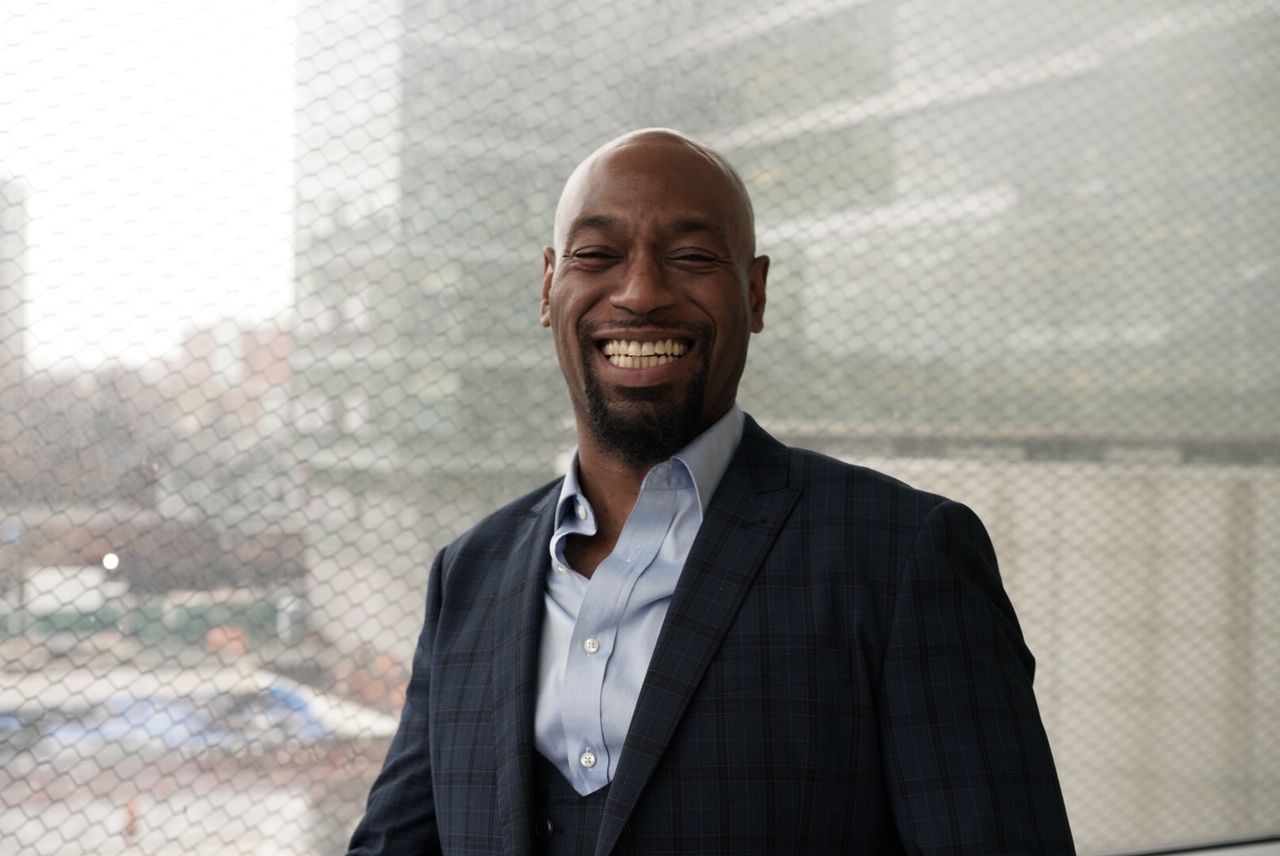 I told him I would help as much as I could. In May of 2016, I heard from a contact at New York Road Runners that Burton would have a spot in the marathon if he wanted it. He was going to run the marathon he had dreamed of racing since his early days of running laps around a prison yard in upstate New York.
"I'm crying tears of joy," Burton texted me when I told him the news.
Cohen and students at Rutgers, meanwhile, were helping Burton in his exoneration fight, researching the case and pursuing old leads. The Innocence Project, an organization committed to exonerating individuals who it believes have been wrongly convicted, began backing Burton in 2016.
In my dream world, Burton was going to be exonerated sometime before the November 2016 race. But instead, it seemed the case had barely progressed by the time Burton toed the start line.
"I'm a hopeless optimist," Burton told me the day we met. He had believed since 1989 that the truth of his mother's murder would eventually emerge, that he would one day be exonerated. The timeline was slower than he would have hoped, yes, but he was not going to begin doubting that the truth would prevail.
And so, on the first Sunday in November 2016, Burton took a bus to Staten Island, ran across the bridge, trudged through Brooklyn and Queens, jogged through the howling tunnel of noise that is First Avenue, tried to ignore the pain of his blisters in the Bronx, and finished the New York City Marathon in just over five hours.
He was not yet officially free, but running the marathon was a moment of joy even as his fight for exoneration persisted.
**
On a January night in 2019, just over 30 years after Keziah Burton's death, my phone buzzed. It was a text from Burton. He asked me if I was free in a few days, and if I could be at a courthouse in the Bronx.
"I've been exonerated," he wrote. I read the rest of the message through eyes welling up with tears. "This Thursday will be the official court date. They suspect a lot of media, so my guests are asked to arrive around 11. I would love for you to be there to share this moment with me!!!"
The courthouse was packed with people who had followed Burton's case. The hearing was a formality.
In 2017, the Bronx District Attorney's Conviction Integrity Unit (CIU) agreed to examine the case, focusing on Burton's confession and Emanuel Green.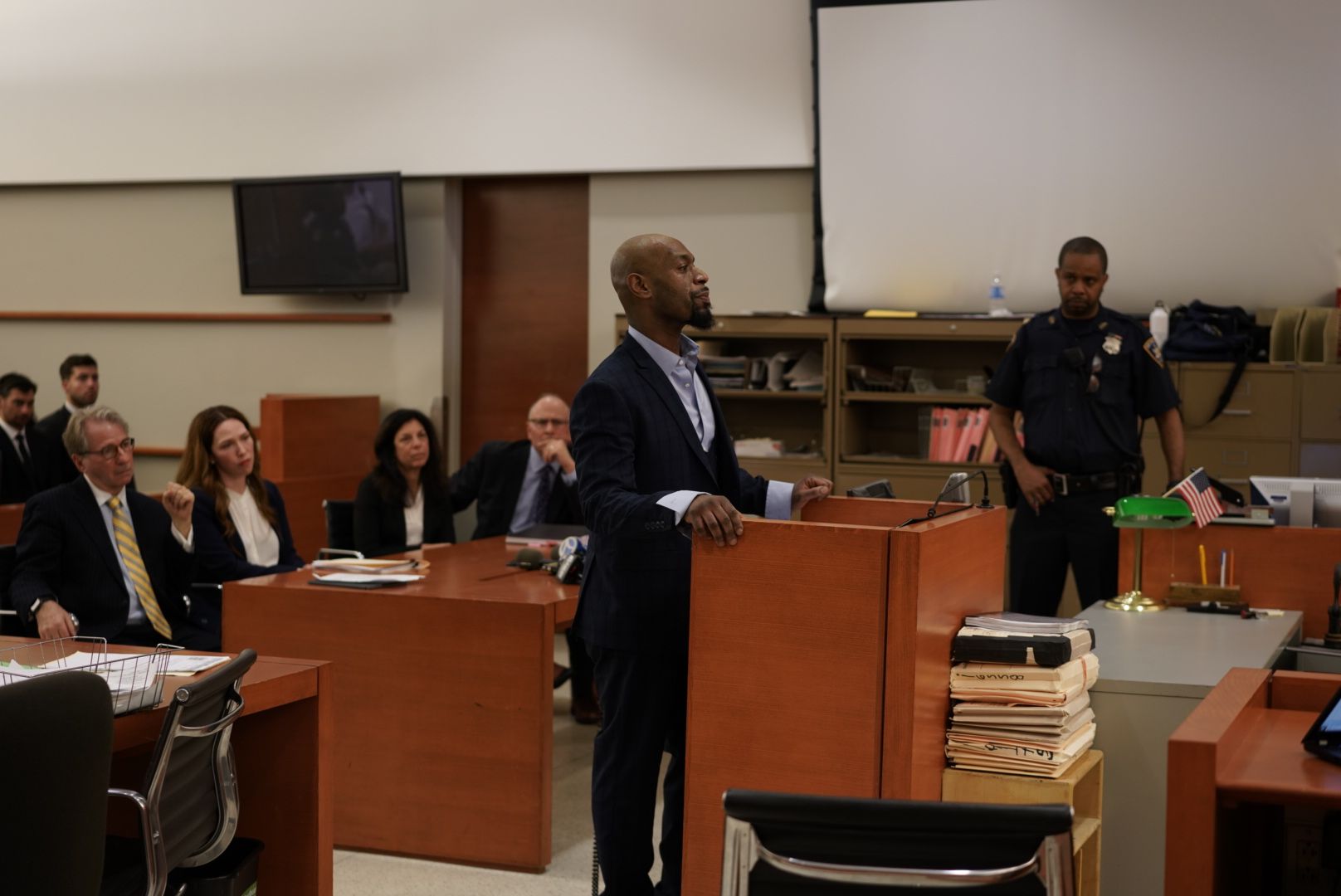 Since 1991, scientific and scholarly research has confirmed that psychologically coercive techniques used by detectives can and do produce false confessions. On the day of his confession, Burton was 16. He was isolated from his father and his guardian, was threatened with additional criminal charges, and was offered leniency if he confessed to the crime. At the time, such tactics were commonly used by detectives seeking certain answers - especially when questioning juveniles.
It was found that detectives from the 47th Precinct, who had investigated the case, had a habit of using those techniques.
The CIU investigation also focused on Green. It was learned that the detectives investigating the case in 1989 did not look into Green's criminal history, which included convictions for a knife-point robbery and violent rape. The CIU and Burton's legal team discovered that Green had repeatedly lied to investigators in the rape case, much like he had in the Burton murder case. The re-investigation also uncovered that a psychologist who evaluated Green determined he had a "schizoid personality disorder of adolescence, with depressive and aggressive trends, and underlying trends toward explosiveness." The more that was discovered about Green, the harder it became to believe he was telling the truth about the murder of Keziah Burton.
On January 24, 2019, a Bronx judge finally said what Burton knew all along: that he did not kill his mother.
He was exonerated.
I was there in the crowd that day. Burton was thrilled. He smiled. He spoke to reporters. He gave out hugs. And he announced he was going to run the marathon again.
**
The first Sunday of November 2019, Burton took a shuttle out to Staten Island, ran across the bridge, trudged through Brooklyn and Queens, jogged through the howling tunnel of noise that is First Avenue and stopped to say hello to some friends he saw along the way, ran through the Bronx briefly, and, after traversing over the hills of Central Park, finished the New York City Marathon in just over 5 hours, 52 minutes.
Burton told me many times that his case had to have been for something. Now that he is free, he is making the most of it. Burton is putting his case, and others like it, in the spotlight. He knows he is not the only one who has been wronged.
"It's amazing how running affected me," he says. "A person can find running even in the circumstance I was in, and it's like you can just see freedom on a face, even when you're running around a prison yard."
He started running because he could own it. He has continued running because it's a connection to others. Like music, it is a universal language for him now.
He ran a marathon for the Innocence Project. He ran the marathon for the Rutgers Law School clinic. He ran the marathon for his mom and his dad.
And yes, he ran the marathon for himself.
Liam Boylan-Pett for World Athletics