Marileidy Paulino in the mixed 4x400m at the World Athletics Championships Oregon22 (© AFP / Getty Images)
In a country well-known for baseball and music like merengue and bachata, there's a famous local song wishing for coffee to rain on the field. 'Ojalá Que Llueva Café' is a symbolic song, hoping for good fortunes to abound in poverty-stricken areas.
Based on its recent success, some of those fortunes on the track are putting the Dominican Republic on the athletics world map.
Some may trace back this recent progress to a phone call to rising star Felix Sanchez, born in New York to Dominican parents, back in 1999. The National Federation contacted him to represent the country in the 400m hurdles at the 1999 Pan American Games.
An Olympic finalist a year later, Felix went on to win two world titles (2001-2003), the 2004 Olympic gold and the 2003 Pan American Games title on home soil in Santo Domingo, all historic firsts for the country at these events.
Those performances certainly had an impact on the athletics family. Coach Jose Ludwig Rubio led the National Athletics Federation between 2005 and 2010. "We made athletes, coaches and officials understand that we could compete on a par with fellow Caribbean nations," he recalled.
Under his guidance, a new star emerged from the countryside. Luguelin Santos went from the 2010 Youth Olympic Games gold to the 2012 Olympic silver and 2013 World Championships bronze in 400m.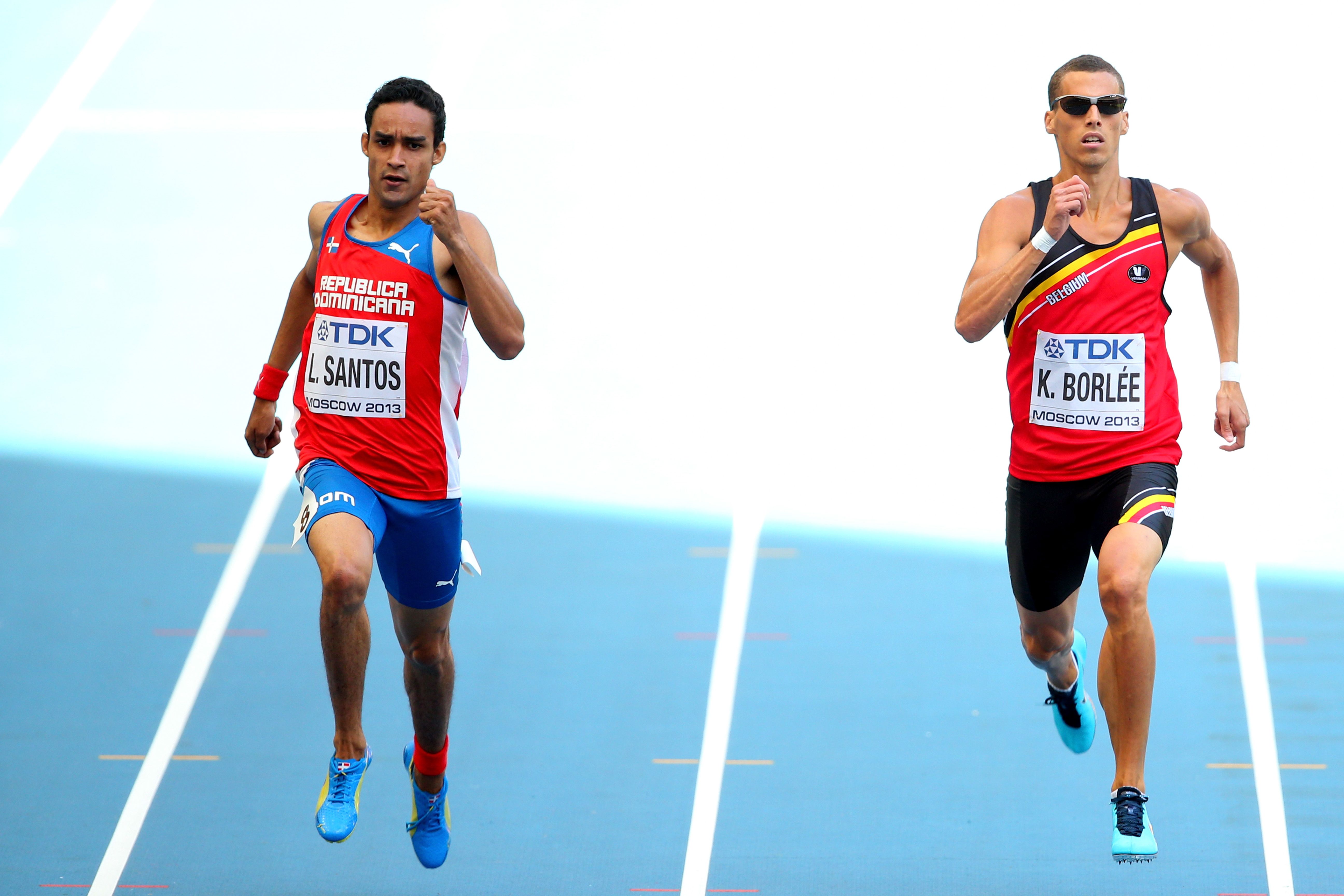 Luguelin Santos at the 2013 World Championships Moscow 2013 (© Getty Images)
"When I started coaching Luguelin, I said he would be a champion," said Rubio. "Many doubted, but he proved them wrong. After his Olympic silver, people started to believe. Before that, the mindset was to train for the Military Games and a small group would prepare for the Central American and Caribbean Games every four years. Very few would win medals.
"I believe we could achieve more, but those Caribbean coaches surpass us with the level of coaching," added Rubio. "Between some foreign coaches and me, we started to polish the talent that was always there."
Felix Sanchez's second Olympic gold and Luguelin's silver in 2012 cemented the belief among young local athletes that they could aspire for more, beyond their involvement in the Military Games, a system that has produced about 90% of the Dominican Republic's elite athletes since its inception in 1967.
"After my Olympic silver, athletes started to aim beyond the Central American and Pan American Games. They aim at the Olympic Games," said Santos. "When I started in athletics, many thought I was crazy when I said I would be an Olympic medallist. I set out to achieve my goal. People said Felix Sanchez only achieved it because he lived in the US."
Cuban coach Yaseen Perez arrived in 2013. A former guide runner at the Paralympic level, Perez gives credit to the positive context on his arrival in the country, following the 2012 Olympic success. Under his tutelage, Yancarlos Martinez won the country's only medal at the 2019 Pan American Games in Lima (bronze in 200m) and Marileidy Paulino transitioned from a 100m sprinter to a world and Olympic silver medallist over 400m.
Upon retirement in 2015, Sanchez returned to the country in October 2016. He created the Felix Sanchez Academy, a development ground for young athletes like 2022 world 200m finalist Alexander Ogando and Lidio Feliz, both members of the mixed 4x400m squad that claimed Olympic silver in 2021 and world gold in 2022.
Alexander Ogando in action at the World Athletics Championships Oregon22 (© Getty Images)
Santos was also part of that historic silver, running in the semifinals. "It was a beautiful experience being part of the team," he said. "It gave me a lot of motivation to carry on in the future. The four who ran the final ran with their heart.
"At the highest level, sometimes we forget why we started in athletics," he added. "Watching them, it reminded me why I took up the sport. It taught me a lot."
This resurgence also includes Anabel Medina, mixed relay silver medallist in Tokyo, and Fiordaliza Cofil, an individual world 400m finalist and world mixed relay gold medallist. The elite athletes form a friendly rivalry in three training groups led by Perez, Sanchez and Rubio, back home in 2020 after stints in Puerto Rico and Bahrain.
"We had three athletes at this year's Diamond League final, compared to just one a year ago," observed Paulino. "Every success is a step forward for those who follow us. I am convinced the Dominican Republic will be at the high level. There's a lot of talent growing every day."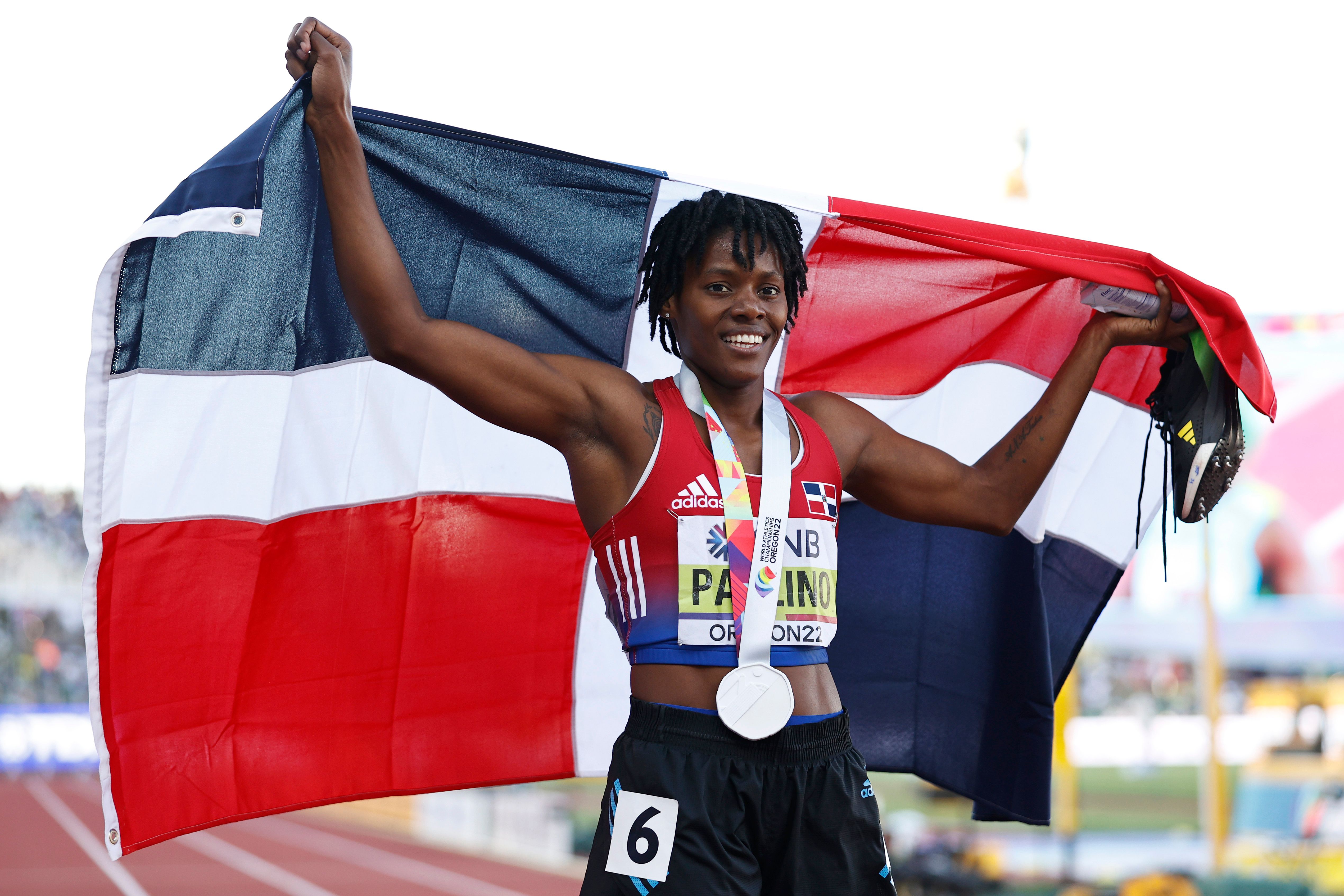 Marileidy Paulino with her 400m silver at the World Athletics Championships Oregon22 (© Getty Images)
Sanchez says this resurgence has been in the pipeline for a long time.
"The newfound success was just a matter of time honestly," said the legendary 400m hurdler. "I came back to the country and my presence, I believe, helped at least on the male side. Being a champion can bring a different dynamic. For the athletes that are under my tutelage because, I can be an example and a motivation for a lot of young talents. I bring a different aspect of coaching, more US-based with a sprinkle of European and Caribbean.
"But what athletes do need is competition," he added. "As we become stronger and stronger as a country, our competitive level keeps getting better. And that's going to make the other up-and-coming athletes more focused and motivated to be one of the best. It's not the same when you have two or three good guys and the rest are just happy to be on the relay. That's no longer the case. The athletes aspire to do things individually.
"It's exciting to see them develop. Helping these athletes out being able to witness them change their lives by competing on the world level, having seen where they come from, is fulfilling and motivating for me as a coach. I want to continue giving back and keep developing more and more talent for years to come."
Return on investment
Since its humble beginnings in 2009, Creando Sueños Olímpicos (CRESO, Creating Olympic Dreams), a non-profit organisation backed by private companies, has been instrumental in advancing the sport.
It invests in the development of top-tier Dominican athletes in more than 15 Olympic and Paralympic sports, along with an academic training. CRESO currently supports about 12 track and field athletes.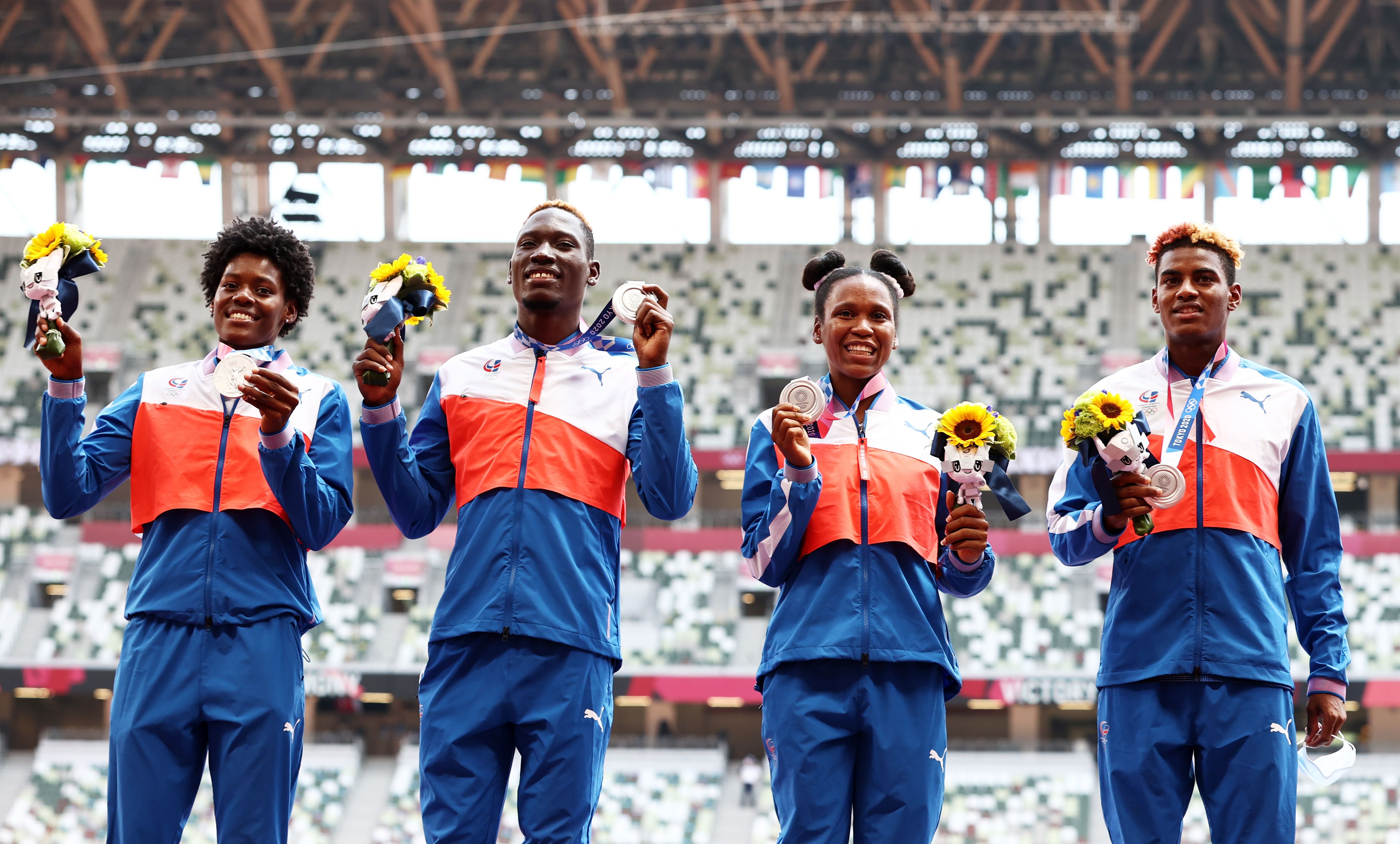 The Dominican Republic mixed relay team with their Olympic silver medals in Tokyo (© Getty Images)
But Santos feels there's more that could be done.
"We need a school and university sports policy," he says. "Physical education teachers who select talent from schools and try to keep them motivated as much as possible. Without them, we would not have sports in the country. We need it badly. 80% of the athletes who reach the Military Games do not continue beyond that. Many believe that's all they can attain, but there are higher goals waiting for them."
This sentiment is echoed by other members of the national athletics family.
"Schools are the key to take the country to the next level, just as Jamaica does," says Rubio. "The Ministry of Sports and Education, the National Institute of Physical Education, the national federation and coaches need to work together. Decision makers should see athletics as a major sport and develop a national plan with all parties involved to keep the country as a world-class contender.
"Planning, working from the ground up, coaching education, more tracks – these are all key to keeping the momentum."
Javier Clavelo Robinson for World Athletics