Anderson Peters in action at the Wanda Diamond League meeting in Doha (© AFP / Getty Images)
Jakub Vadlejch may not be aware, but the Czech thrower played a big part in Anderson Peters' monumental 93.07m throw at the Wanda Diamond League opener in Doha.
The duo had battled through the competition with Peters taking an early lead with 88.96m, then Vadlejch responding with 89.87m. Peters briefly regained the lead with 90.19m, only for Vadlejch to snatch it back with 90.88m.
It was then that Peters noticed something.
"I was throwing my javelin a bit flat," said Peters. "But then when I saw Jakub threw it higher and got 90 metres, I thought 'let me try throwing it high'."
He did. And it worked.
The Grenadian launched his spear high up into the Doha night sky. An expectant gasp from the crowd was soon followed by rapturous applause as the javelin punctured the ground at the far end of the infield.
The distance – 93.07m – flashed up on the scoreboard and Peters broke out into a celebratory dance, his victory confirmed, along with his fifth-place position on the world all-time list.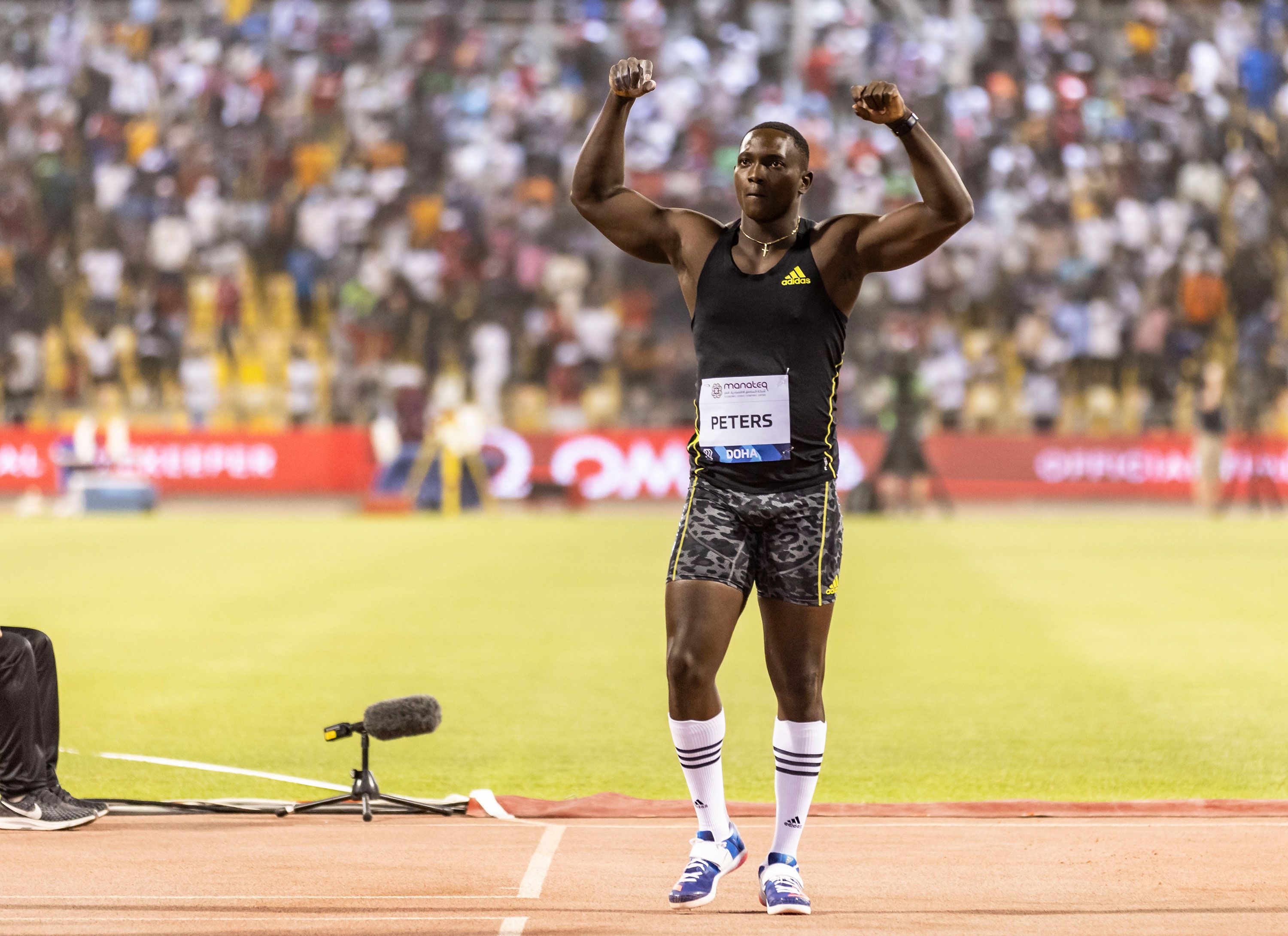 Javelin thrower Anderson Peters (© Christel Saneh)

Before the competition, though, the strong winds in the Qatari capital had been a cause of concern for most of the throwers.
"I was really worried about throwing at first because when I went to the stadium the day before the competition, we were throwing into a headwind," said Peters. "Then during the competition warm-up the javelin was going crazy and all the throwers were pretty worried about it. But when we got to the stadium they had switched it around, so the wind was in our favour. That was really good of the organisers to do that; we loved it."
The conditions may have been useful for some, but not every javelin thrower produced big marks in Doha. Olympic bronze medallist Vitezslav Vesely, 2016 Olympic champion Thomas Rohler and Sweden's Kim Amb were all some way off 80 metres.
"It depends on the kind of thrower you are," explains Peters. "Most javelin throwers prefer a wind from behind. When the wind catches the javelin, it allows it to glide a bit further."
Regardless, throwing well is not all about catching a good wind. It comes down to force, angles, technique – and, in this case, responding well to a challenge.
"When the competition started, I felt good and I told myself 'let's get it'," says Peters. "I started with 88 metres and felt comfortable, then Jakub came along and threw 89 metres and then I was like, 'okay, now I really have to bring it'.
"I use a lot of visualisation techniques," he added. "When I'm on the runway, I visualise how I want the javelin to fly. I also put a lot of linear force into my throw. I try to make sure that when it starts dying, it's already past the 80-metre line. Whatever distance you get, you know it's going to be good."
All corners of the world
For a long time, the javelin was dominated by European throwers – specifically Finns, Germans and Brits.
In more recent years, though, the event has opened up to other nations. In 2012, Trinidad & Tobago's Keshorn Walcott won the Olympic title. Three years later, Kenya's Julius Yego earned world gold in Beijing. Peters was the winner of the world title in 2019, and last year India's Neeraj Chopra struck gold at the Olympic Games in Tokyo.
It is now arguably one of the most universal throwing disciplines. And it could all be thanks to YouTube.
Yego, Peters, Walcott and Chopra all became keen students of their sport by watching videos of javelin greats. They may not have had access to leading European coaches during their formative years, but they had an internet connection, a willingness to learn, and a desire to become a great thrower.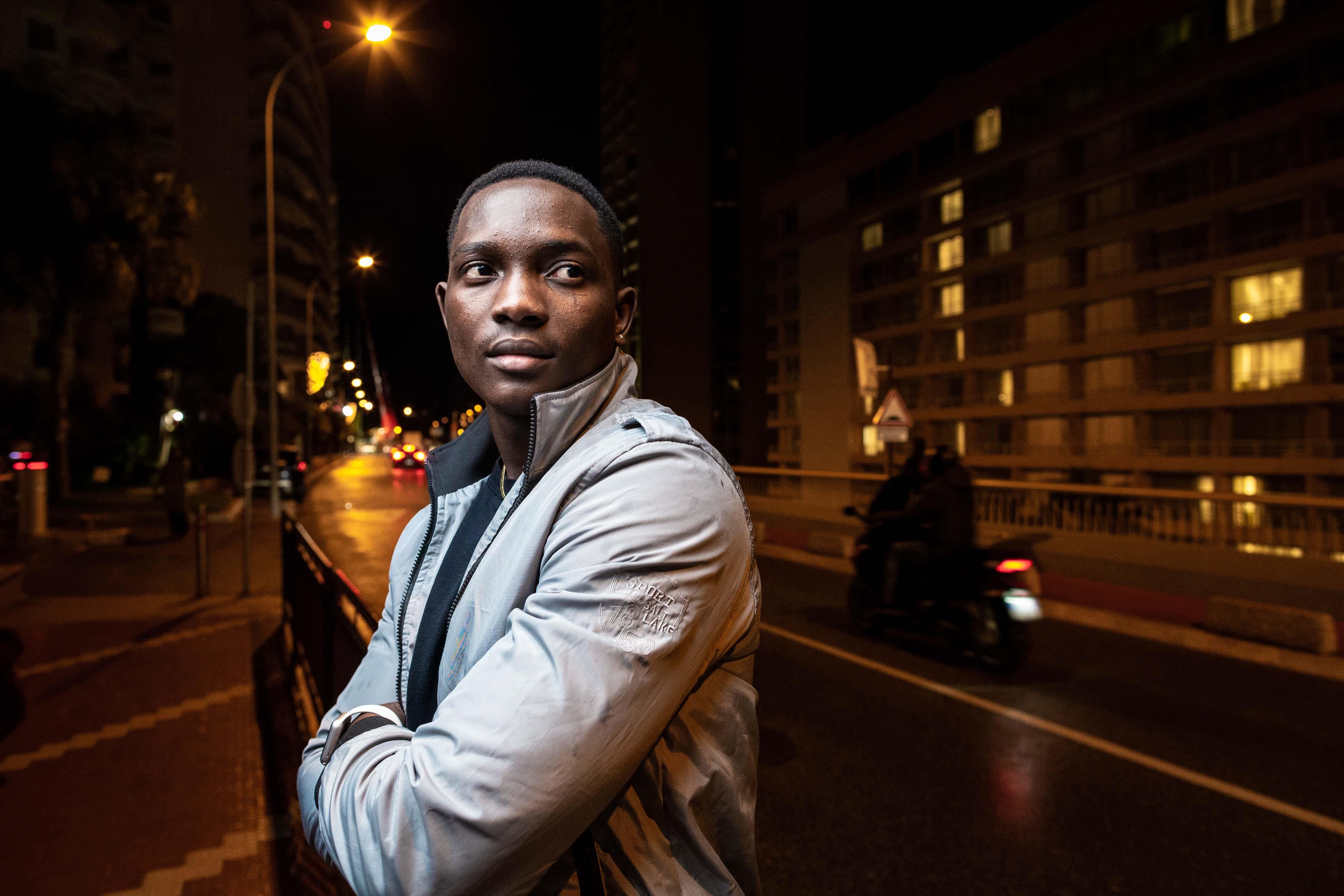 Grenadian javelin thrower Anderson Peters (© Dan Vernon)

When asked about the global appeal of the javelin, Peters has a simple response: "I think people just like to see stuff go far. When you become a javelin thrower, you get seriously attracted to trying to make that thing go far, and you do everything you can do to achieve that.
"I used to watch YouTube videos of the all-time greats like Jan Zelezny and I wanted to be like them, so then I started really working hard," he added.
"The 2016 World U20 Championships in Bydgoszcz was also a turning point for me. I won a bronze medal there, finishing behind Neeraj Chopra. I saw him throw 86 metres there and I felt like I could also do that."
Chopra, who achieved sporting superstardom and all-time great status after winning the Olympic title in Tokyo, now features in many online videos. Peters hopes that he, too, will start to enter the conversation.
"I still watch videos on YouTube of the all-time best javelin throws and I've always wanted to be part of it," says Peters. "So now that I'm fifth on the world all-time list, hopefully I'll start to feature in some of those videos."
Preparing for world title defence
Peters' performance at the Olympic Games still weighs heavy on his mind.
An 80.42m throw in qualifying placed him 15th overall, not enough to advance to the final. Although he knew he wasn't at his best following prolonged rehab from knee surgery, Peters – as world champion – was hoping for much more.
And while he is very much focused on future goals, one of Peters' first thoughts following his performance at the recent Diamond League meeting in Doha was one of 'what if'.
"My first throw here (in Doha) would have won Olympic gold in Tokyo, but I didn't even make the final there; I finished 15th," he said. "I was really pissed. It motivated me a lot."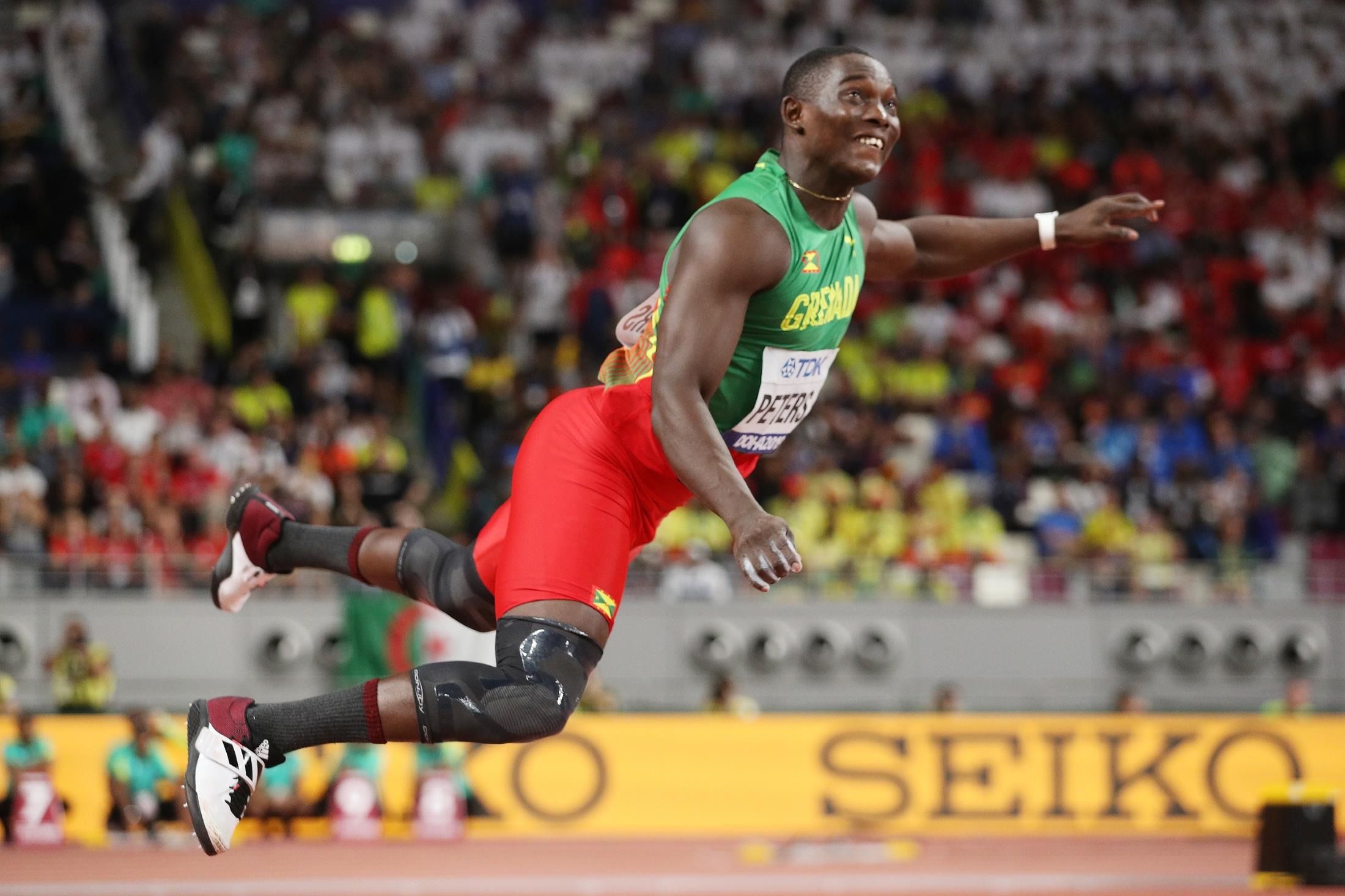 Anderson Peters, world javelin throw champion at the IAAF World Championships Doha 2019 (© Getty Images)

His first goal was to get fully fit. Just 11 days after he won the world title in 2019, Peters underwent surgery on his knee. Part of the bone near to his kneecap was aggravating his IT band, so he had it operated on. Although the cause of the problem was rectified, his knee still wasn't at full strength for the whole of 2021.
"But when I started training again in November last year," Peters says, "it actually felt pretty good. And as soon as we got to January, I could feel it was finally back to normal again."
Since then, Peters has been training well back in Grenada with his long-term coach Paul Phillip.
"We didn't expect things to be clicking immediately, but the hard work has already started to pay off," says Peters. "I spoke to my coach after the competition (in Doha) and he wasn't expecting me to throw any farther than 89 metres. He was expecting 87-88 metres."
Peters will compete in a few more Wanda Diamond League and Continental Tour Gold meetings – including the Golden Spike meeting in Ostrava on 31 May – in the lead-up to the World Championships. His main goal, though, is to win at the World Athletics Championships Oregon22.
"I'm trying not to put myself under pressure," he says. "There aren't many javelin throwers who have successfully defended their world title, so I'm trying to become one of the few who has actually retained it."



Still only 24 years of age, Peters knows he'll have many more opportunities to compete at global championships. His Czech rivals Vadlejch and Vesely – and their coach Zelezny, the world record-holder – have shown that, with smart training, javelin throwers can enjoy a long and successful career.
"Jakub is way older than I am, and he's still throwing far," said Peters. "He's coached by Jan Zelezny and I respect him and Vitezslav as throwers; at championships you cannot count out these guys. At championships they go crazy, they're really good throwers. They're getting older, but it also seems like they're getting better.
"Zelezny threw 85 metres at 40 years old. That's crazy. Jakub and Vitezslav (who threw 85.44m at age 38 to earn bronze in Tokyo) may even do better than that.
"I know the potential is there to have a long successful career," adds Peters. "The important thing is to stay healthy and stay focused."
When Peters won the world title back in 2019, some viewed it as something of a surprise – despite the fact that he had been undefeated for the whole year. He has started 2022 in much the same way, with a string of four victories so far.
Whether he maintains that streak up to and including the World Championships is of no real concern to Peters. He simply wants to make sure he advances to the final and then wins gold.
"I didn't care too much if people described me as a surprise winner back in 2019," he says. "I went that whole year undefeated and threw a PB of 87.31m – that distance would have got me a gold medal at most major championships over the years.
"It all comes down to what you can bring to the table on the day of the championships final. It doesn't matter what you did in qualification or earlier in the season; it's all down to what happens that day.
"Everybody starts that day equal," he says. "And the best on that day is going to win."
Jon Mulkeen for World Athletics