Betty Robinson (© Christel Saneh)
Among the stars of the 1928 Amsterdam Games, which marked the debut of women's events at the Olympics, is the inaugural 100m Olympic champion Betty Robinson.
Her story goes beyond the individual achievement of a talented track athlete. She's known to be the Olympic champion who rose from the dead to win a second title with the US 4x100m relay team, eight years after her first gold.


Running for a train: the start of a flourishing career
Robinson grew up as a multi-talented teenager. She knew she was fast but never thought about competing. "I had no idea that women even ran then," she said.
Her talent was discovered by her science teacher Charles Price, who saw her running to catch the train after school. He was a former athlete and the coach of the school team, and he thought that she was fast, but not fast enough to catch the train.
Once on board, he was surprised to see Robinson on the seat next to him. That's when Price knew that she had a special gift. The next day he decided to test her ability over 50 metres and was even more impressed with her natural talent. She instantly joined the boys' team as there was no girls' track team at her school back then.


The inaugural 100m Olympic champion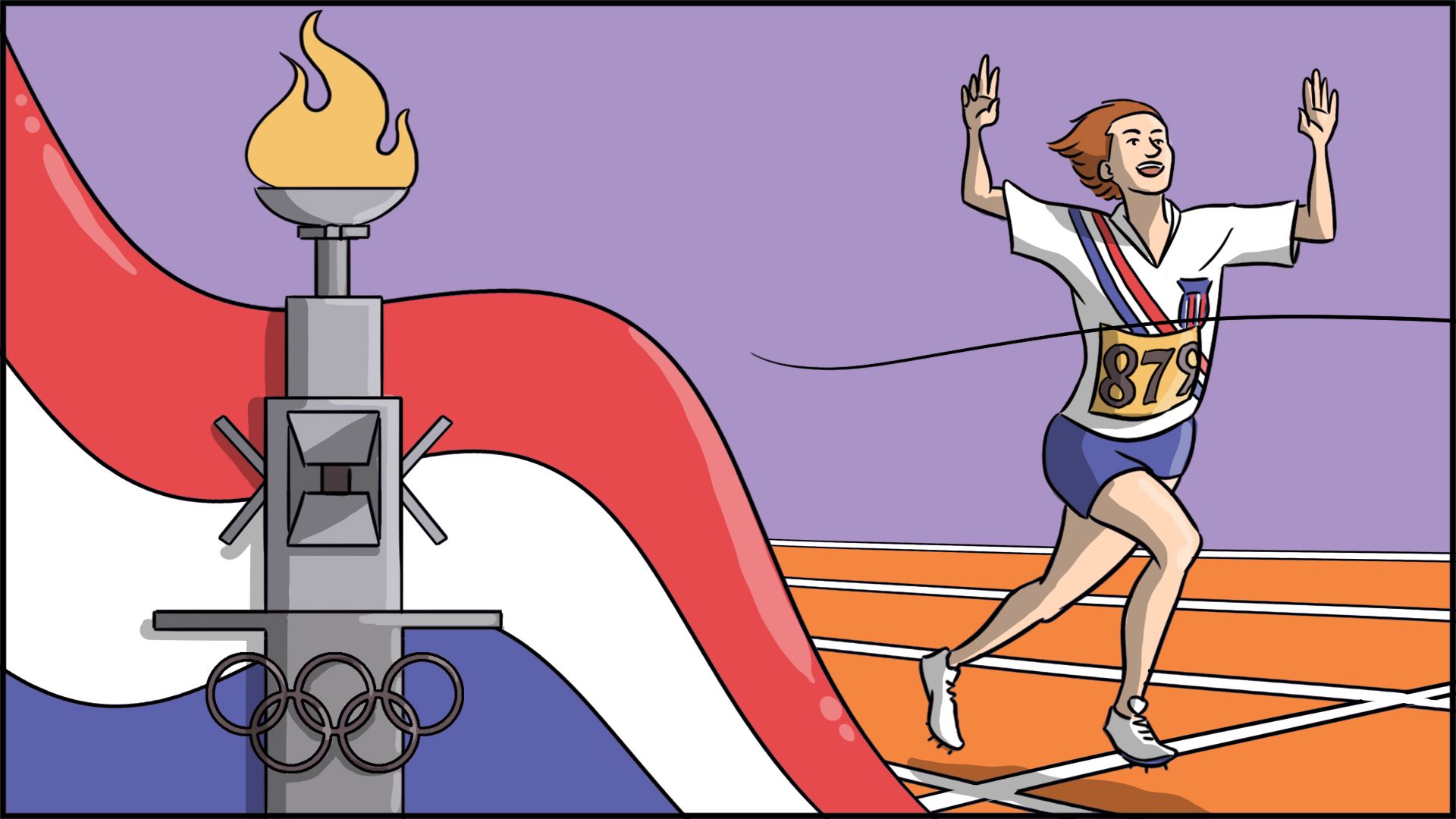 Betty Robinson's sprinting debut was a sprint in itself. After only four months of training, she challenged the US record-holder Helen Filkey and got her spot on the US Olympic team at only 16 years of age.
The 1928 Summer Olympic Games held in Amsterdam included the first women's athletics events at the Olympics, and the reintroduction of the Olympic flame into the Olympic programme. Women were only allowed to compete in the 100m, 800m, discus, high jump and 4x100m relay.
Robinson was the only US athlete to qualify for the 100m final. But before the race, she realised that she had brought to the stadium two left shoes instead of a pair. She waited for someone from the team to get her the right shoes. They got back right on time before the start of the final race.
That day, she lined up against other women who also knew that the winner was going to make history. Two athletes were disqualified after false starting. Robinson won the race in a world record of 12.2 to become the inaugural women's 100m Olympic champion. She remains the youngest athlete to win Olympic 100m gold.
She went on to win silver in the women's 4x100m relay, with the US team finishing second to the strong Canadian team.
During these Games, women were finally allowed to compete in gymnastics and athletics, which doubled the number of women competing at the Olympics compared to the previous edition.


Plane crash
Returning from her first successful Olympic Games, Robinson had her sights on a home Olympics scheduled to happen in Los Angeles in 1932.
She joined Northwestern University where she decided to pursue a physical education degree, hoping to become a coach at the 1936 Olympics.
A year ahead of the 1932 Games, Robinson was the hot favourite for gold, having a number of world records to her name. But on 28 June she decided to go on a plane tour with her cousin as a pilot, to distract herself from training.
That's when the unthinkable happened.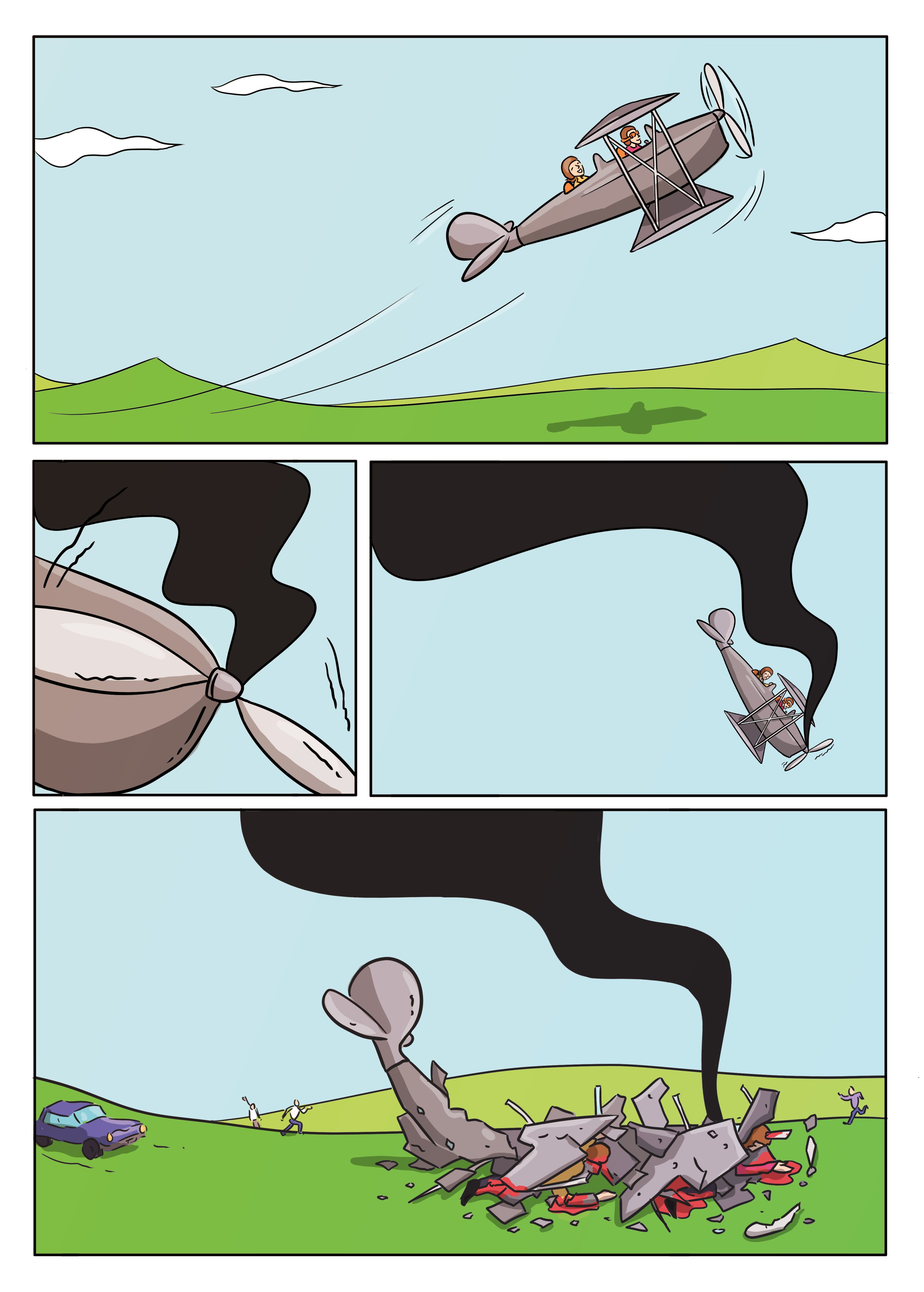 Right after a safe take off, an engine problem led to a nose fall and a terrible plane crash. Robinson and her cousin were thought dead. Robinson was taken to a morgue when they realised she was still alive.
They both survived but were severely injured. Robinson was told by her doctors that she would never race again. She was in a wheelchair for six months and went through two years of rehabilitation in order to walk normally again.
"The doctor said if I hadn't been in such good condition, I wouldn't have come out of it as well as I did," she said.
Rising from the ashes
During her rehabilitation phase, Robinson missed the 1932 Olympic Games in Los Angeles, but she was determined to run again.
She proved the doctors wrong and started running not only to exercise, but to compete. She couldn't kneel due to the fractures and surgeries on her left leg. The only way for her to run at the 1936 Olympic Games in Berlin was to secure a spot on the relay team, and that's what she did.
"It was really a struggle to make the team in 1936. I had to work overtime," she said.
Once there, Robinson teamed up with Harriet Bland, Annette Rogers and Helen Stephens for the 4x100m final. The German team, having set a world record in their heat, were the favourites. But in the final, they dropped the baton during their last changeover.
Robinson, meanwhile, ran a storming third leg and handed over to her US teammate Stephens, who anchored the USA to victory. It was a second Olympic gold medal for Robinson, eight years after her first - and having recovered from the plane crash in between.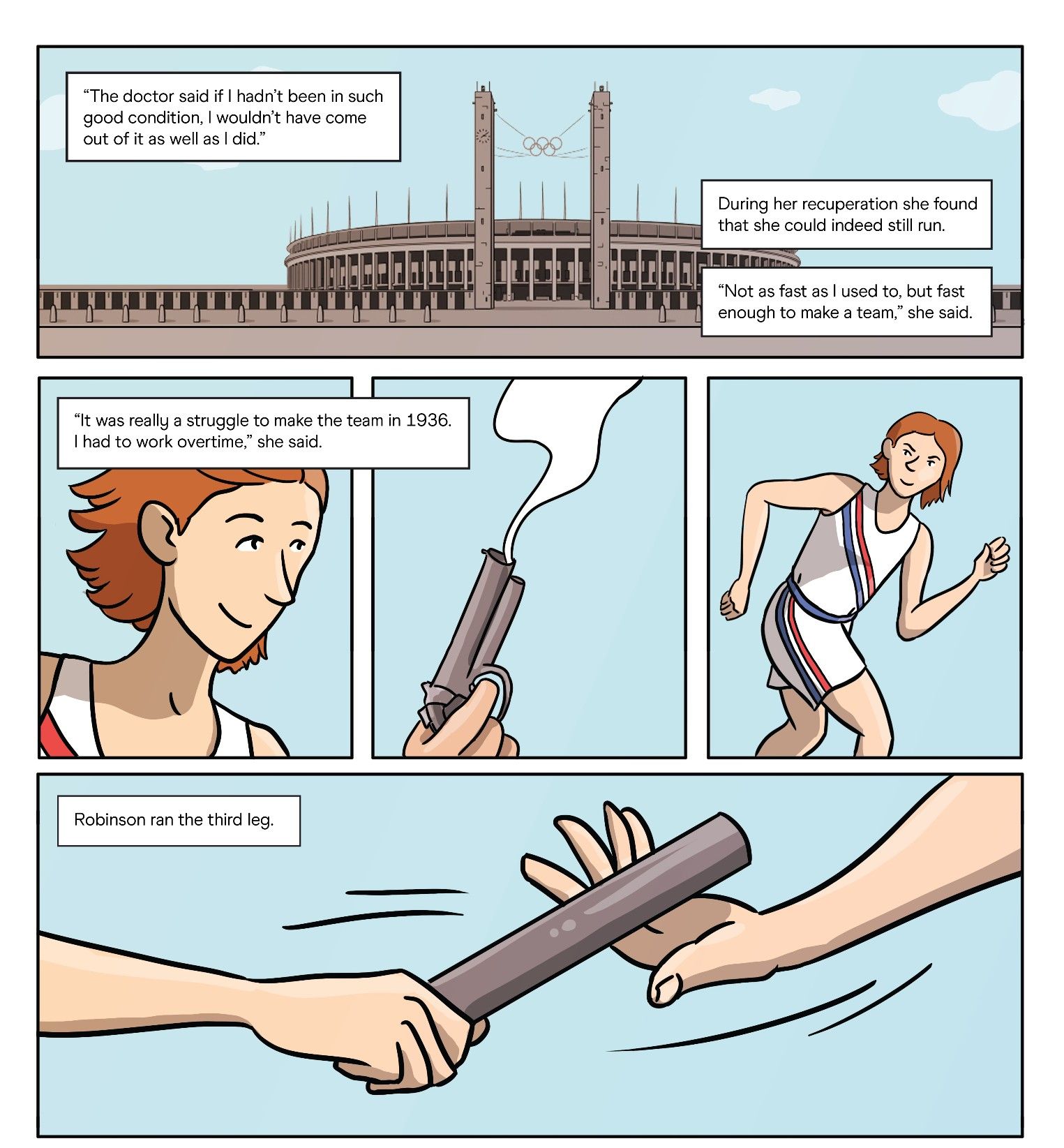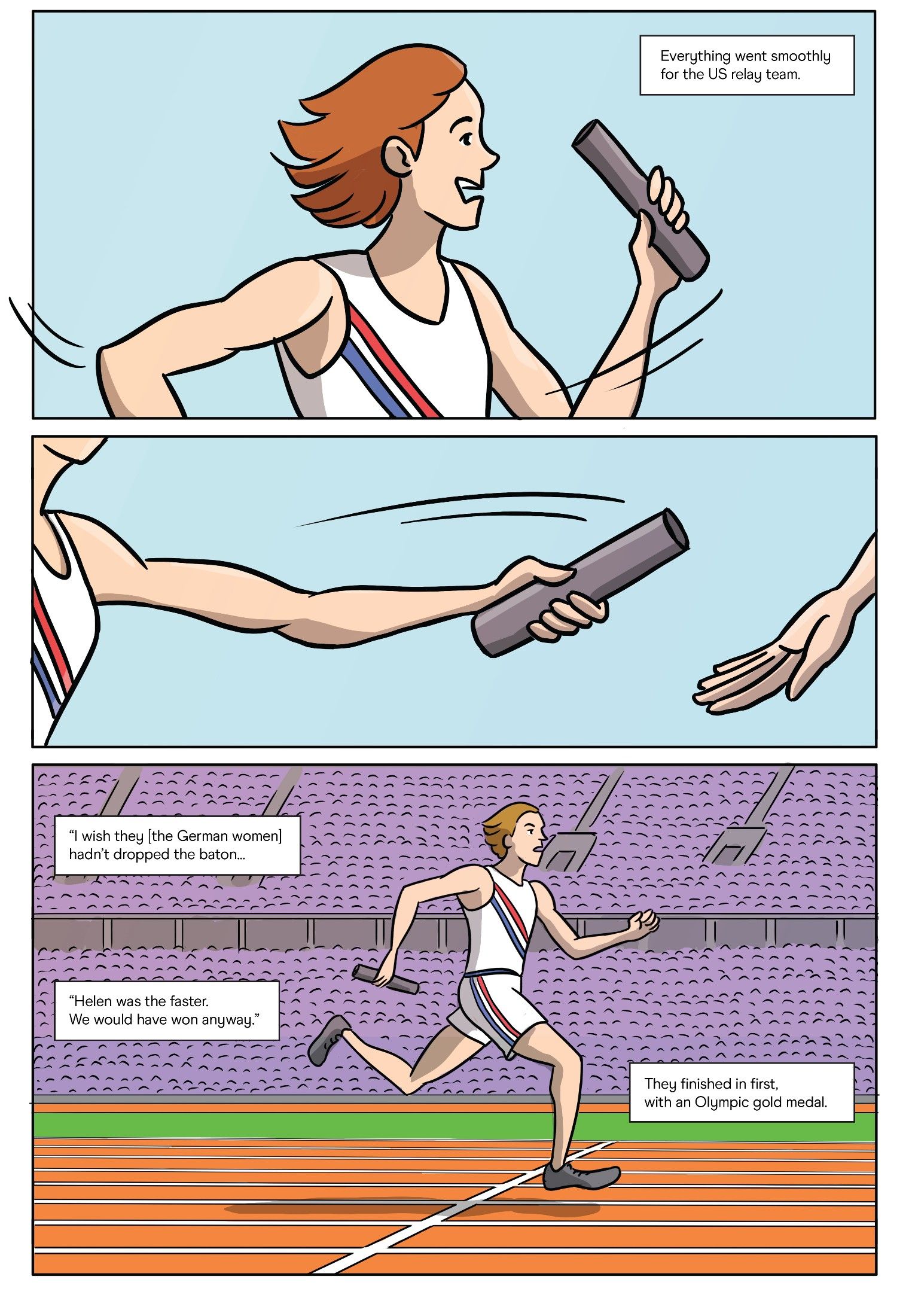 Before the flame extinguishes
Betty Robinson retired after the 1936 Olympic Games. She was only 24. She stayed connected to the sport by volunteering as a referee but most importantly by advocating for women in sports.
In 1977 she was inducted into the USA National Track and Field Hall of Fame. In 1996 she carried the Olympic Torch for the Atlanta Games with joy and pride. This was her last moment of Olympic history before her death in 1999 aged 87.
Christel Saneh for World Athletics