Cathy Freeman (© Christel Saneh)
Nineteen million Australians had their eyes on one athlete at the Sydney 2000 Olympic Games: Cathy Freeman. And 112,000 people were watching her live at the Olympic Stadium on the night of 25 September. They all witnessed her lighting the Olympic cauldron at the beginning of the Games, and now they were all holding their breath for 49.11 seconds to see if their Australian star would deliver on home soil.
And she delivered, offering Australia its best sporting moment of the past century.
Freeman won the women's 400m in Sydney, becoming the first Aboriginal athlete to win individual gold for Australia. She redefined what delivering under pressure really meant. No other athlete had to carry so much pressure building up to their Olympic race.
Growing into a champion

Freeman was born in Mackay, Queensland, and was one of five children. Her parents divorced when she was five. Three years later, her mother married Bruce, Freeman's stepfather, who encouraged her to go into athletics.
"When I think about that night in September, for me it takes me back to my very first race," she recalls in her documentary film. "I remember the first time I ever raced. It always felt like my feet never really touched the ground. […] I felt like I was flying, even as a five-year-old kid. That's where I found true peace, that's where I felt so completely free and so completely happy, it's a beautiful feeling. […] Running will absolutely be my first love."
Despite the peace that running brought to her, Freeman grew up feeling embarrassed to be a black child. She felt the inequality imposed by the community and grew up with this self-image.
"I was about 10 or something and I remember I had won my race, but I didn't get the trophy, apparently because I was black," she recalled. "We absolutely felt like we weren't on equal footing with other people, but when I ran, it just changed. It was like everything was different in the world of running for me."
Freeman made her first international appearance when she was 17. She started off in the shorter sprints. She couldn't make the 100m final, but managed to take fifth place in the final of the 200m and the 4x400m relay at the World U20 Championships in Bulgaria in 1990.
That same year, she became the first Aboriginal athlete to win gold at the Commonwealth Games with the 4x100m relay team.
Two years later, she made her first Olympic team, running the 400m and 4x400m in the Barcelona Games. She was one of six Aboriginals competing at the Games. The relay team made it to the final and finished in seventh place. A month later, she won the world U20 title in the 200m.
Freeman was under the spotlight at the 1994 Victoria Commonwealth Games as she became the first woman to win the 200m and 400m double, and carried for the first time the Aboriginal and Australian flags together during her victory lap.
"I know that I don't only represent myself, I represent my people," she said.
"I've always been very mindful about my ancestors […] I identify to be indigenous. To be indigenous is to be truly connected to the land we're on in theory and in essence, like in spirit. Indigenous is always special, it's because it means you are of the land."
The rivalry: Freeman vs Perec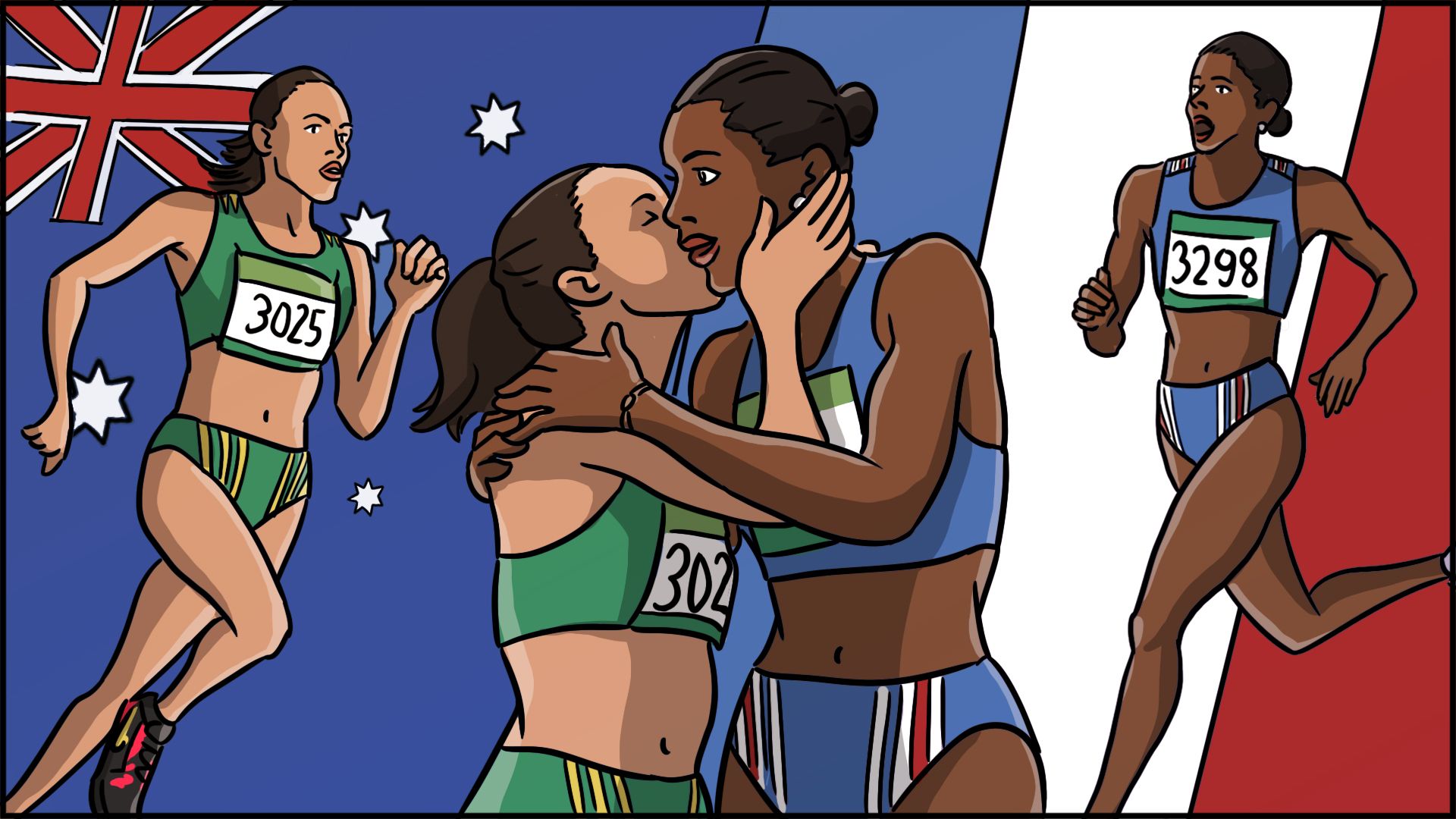 Freeman owes her improvement in the 400m to world No.1 and Olympic champion Marie-Jose Perec, who became Freeman's main target.
Perec arrived at the Olympic Games in Atlanta in 1996 as the reigning 400m world (1995) and Olympic (1992) champion. Meanwhile, Freeman knew that she needed to run 48.6 to beat her. She wrote it on a piece of paper and set her sights on achieving her goal.
"For a split moment I thought I could win this, but I'm happy that I pushed her (Perec) to her very best," said Freeman in an interview following her race.
Freeman achieved the goal she wrote on paper, stopping the clock at 48.63. But this wasn't enough to beat the reigning Olympic champion who clocked an Olympic record of 48.25.
"There is a part of me who ran towards her because I knew that she was the only person who can unlock my potential," said Freeman after the race.
Her first win over Perec happened in a Grand Prix in Belgium. From 1996 to 2000, Freeman won 41 out of 42 races against Perec. The French star was out of competition for two consecutive seasons suffering from the Epstein-Barr virus. She announced her comeback to defend her Olympic title in Sydney. A 1.80m Perec would line up against 1.63m Freeman for the race of the century.
Sydney 2000: A nation's hero was born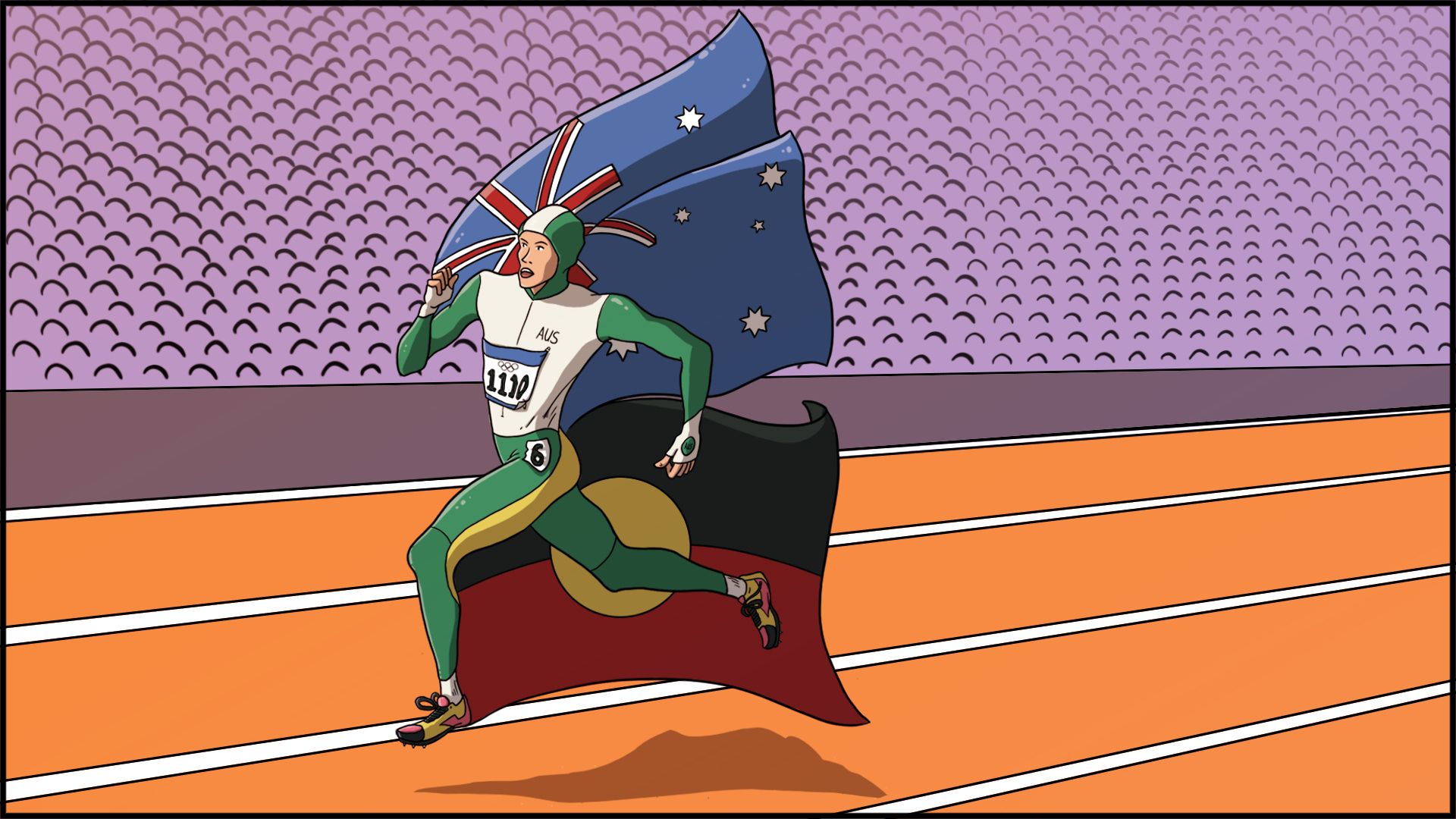 On the eve of the 400m final, the news of Perec fleeing the Olympic Games in Sydney broke out. She couldn't handle the pressure the Australian press had put on her. She was Australia's number one enemy.
The pressure that Freeman had to carry was exponential. In 1999, she became the first woman to win back-to-back world 400m titles. She lined up at the start of the 400m in Sydney as the ultimate favourite to win Olympic gold in her home country.
The hopes of an entire nation fell on Freeman's shoulders. On that night, she appeared as a superhero, wearing the aerodynamic suit that took six months to fit her long legs and short torso. She wore it as a statement. It reflected her confidence that was later displayed in front of millions of people who held their breath for 350 meters before she flew to the finish line ahead of the rest of the field.
Freeman followed the race plan, set by her coach:
A fast start for 50m, no longer, then move from very fast to fast relax to the 200m mark. Pick up on the bend a little to make sure of my position, go hard from about 120 to go and hold form until the finish line.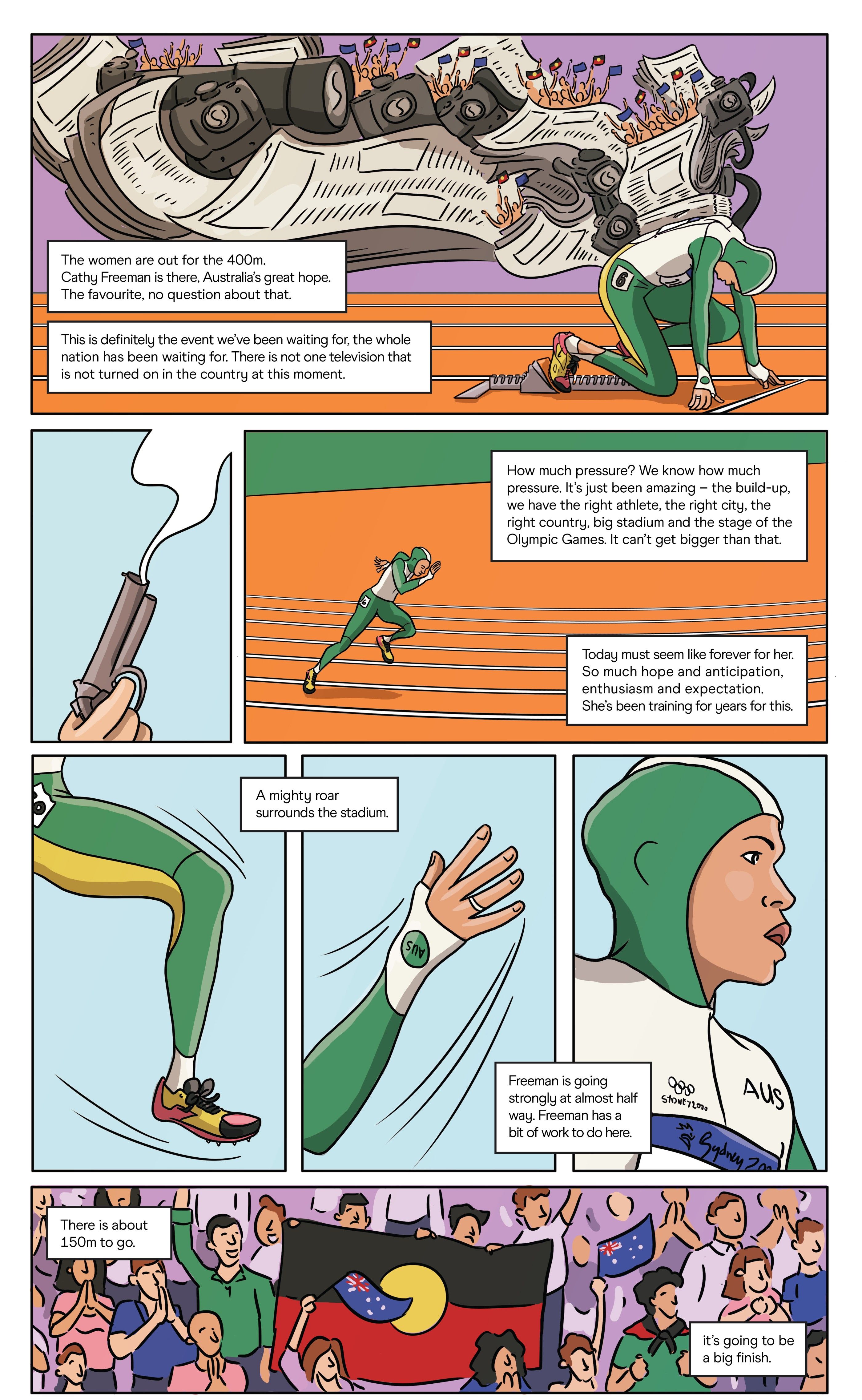 Future of Indigenous people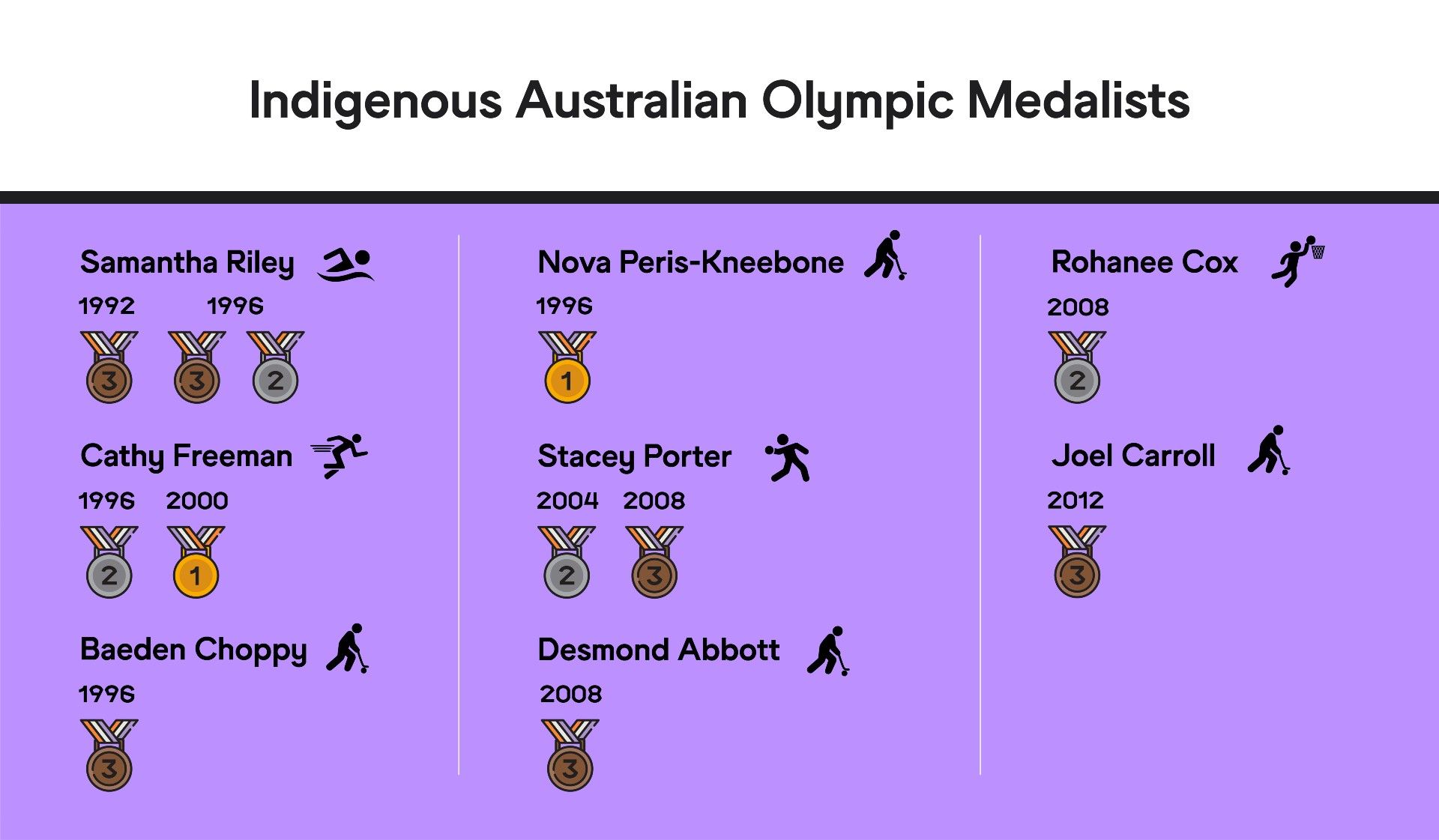 Freeman always mentioned her people and her ancestors. They probably lifted her to where she is today, as she never ran for herself alone, she ran for something bigger.
"I'm really proud to have a place in the history of this country, surely in a sporting context, but also a social justice context, for matters that are so important for the future of this country. That's the most inspiring part for me," she said.
Stan Grant, an Indigenous ABC journalist who worked intensively in the research field specialising in geo-politics, political philosophy and race studies, and who published books on Australian Indigenous history, remembered that night in Sydney.
"It felt incredible," Grant recalled. "Before her race I actually felt very sad and alone. I sat in the crowd surrounded by Australians waving flags and I didn't feel Australian. I felt the pain and loss of all of my ancestors. I felt like Australia was getting off too easily. I felt like they were taking 'our Cathy'.
"Of course, she wasn't ours. She was there for us all. Then, when the race was over, Cathy ran the victory lap and held up the Aboriginal and Australian flags and, in that moment, I felt like I belonged too. I felt the chains of our history loosen and I could share in the joy with my fellow Australians. It was a beautiful thing."
Grant explained that the two most powerful moments in Australia were the Mabo and the apology. The first happened before Freeman's race and the second happened eight years after.
"You can't diminish or underestimate the impact of Cathy's victory. Even if it lasted just a moment it was a window into a better Australia. It was a moment of great pride for indigenous people but also allowed all of us to share not just in Cathy's personal victory but a small victory for reconciliation."
Grant explained further that one event or one person can't heal two centuries of hurt and suffering. It is a continuous process towards liberation that is still present today, despite all the great moments and events that happened in Australia.
"First Nations people are still the most imprisoned and impoverished people in Australia. We still have no treaties or recognition. This hurts us all. Cathy and others like her show us a glimpse of what we could be, the rest is up to us," he added.
Sport allowed Freeman to find inner peace and fight for recognition. It put her under the light but this wasn't enough to liberate the First Nations people. Today, out of 472 Australian athletes heading to the Tokyo 2020 Olympic Games, only 16 are Indigenous. This is a record compared to the 12 participants at the Sydney Games.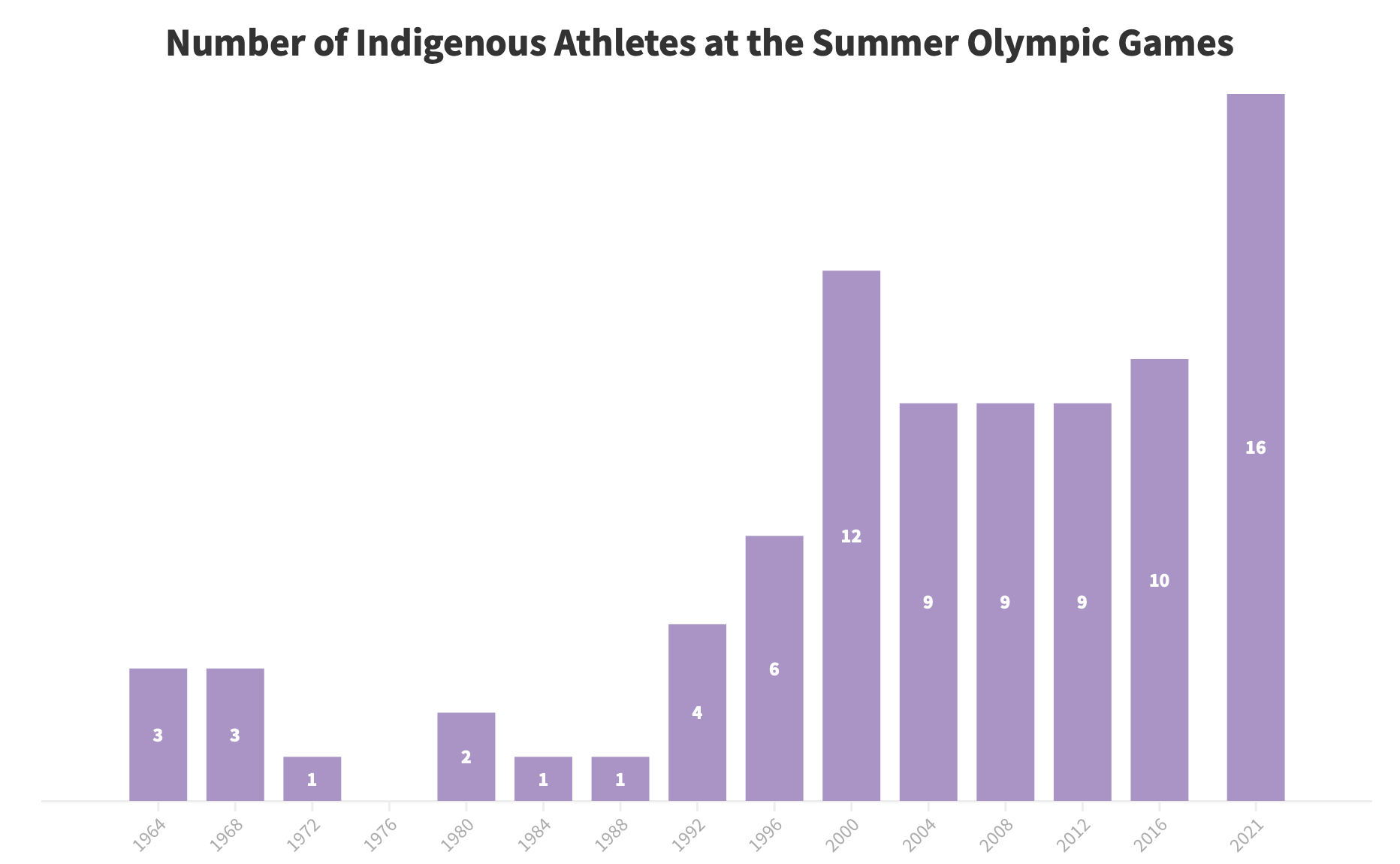 Source: www.olympics.com.au
"Sport connects us deeply and can break down barriers, but it is fleeting," concluded Grant. "It is emotional for sure, but we need more than that. I will cherish it for what it was and Cathy has a special place in Australia but let's not lose perspective. Let's take Cathy's spirit and make it last."
Christel Saneh for World Athletics
Artefacts from Freeman were recently among those added to the Museum of World Athletics (MOWA). Freeman's team t-shirt and bib number from the 1999 World Championships in Seville have been on long-term loan to the World Athletics Heritage Collection since 2019.