Climate change and carbon (© Christel Saneh)
An important component of the World Athletics Sustainability Strategy that was unveiled in 2020 is to embed sustainability principles into all the events we own, such as our World Athletics Series events, and all the events that we sanction, such as the Wanda Diamond League, the World Athletics Continental Tour, the World Athletics Indoor Tour, the World Athletics Cross Country Tour, the Combined Events Tour and the Race Walking Tour.
To do this, we've developed two tools: a Sustainable Events Management System (SEMS), which provides best practice guidance for organisers to incorporate into their event planning and implementation and a tiered Athletics for a Better World sustainable event standard, a scalable, global standard - a scorecard of sorts - that includes a set of expectations based upon the SEMS guidance which will measure an event's level of achievement in sustainable practice.
To help organisers, we're providing a reference series of stories that address 12 key areas of sustainable event planning and delivery. Each of the stories will be updated regularly to highlight some of the freshest ideas and innovations in sustainable event planning.
We begin with a look at achieving carbon neutrality, which is one of the overarching goals of an event's sustainability strategy.
Last updated: 1 March 2022
First: what is a sustainable event?
Simply put, it's an event that aims to minimise to the lowest possible degree the negative impacts that the event has on the environment. That's done by reducing the event's consumption of resources while also leaving a positive social, environmental and economic legacy for the community hosting the event.
Achieving carbon neutrality in an event means balancing the carbon dioxide released into the atmosphere with the amount that is absorbed or removed.
World Athletics recognises that the sport of athletics, particularly through the delivery of its events, produces a significant carbon footprint. However, through the sport and its events, athletics also has an opportunity to embrace, utilise and showcase innovative technology to achieve carbon neutrality by encouraging carbon mitigation in priority areas of energy and resource consumption, travel and transport, food and beverage and waste management.
Creating a plan for mitigation
The World Athletics best practice guidance urges organisers to properly plan the mitigation of carbon emissions during the event planning, events delivery and event wash-up and review.
In event planning, that includes:
• Identifying top line carbon emissions to help prioritise actions to reduce emissions
• Building a carbon reduction plan that details an event's specific objectives, targets (driven by baseline data where data exists), KPI's and actions, and also listing monitoring and reporting requirements
• Identifying and committing to a relevant carbon offset program to achieve net zero carbon emissions for specified scopes
• a Ticketing programme that incorporates a link to a chosen offset programme and encouraging visitors to offset the carbon impact of their travel to the event
• Educating event staff about their carbon reduction plan and best practices, ensuring that everyone is clear on the targets and their roles and responsibilities
• Ensuring that carbon monitoring requirements are detailed in all bid, tender and contractual documentation
• finalising a travel and transport policy (including monitoring and reporting requirements and processes) before bookings are made
• Engaging with a host city and/or venues to leverage partnerships and existing initiatives that can help achieve targets and provide a communication platform for host cities and venues
• Showcasing innovative carbon reduction and zero carbon technology through collaborative partnerships
• Engaging all suppliers and contractors with carbon reduction goals and get their buy in to minimise their impact
• Communicating healthy and public transport options to all stakeholders
• Developing a communication and engagement plan to campaign around carbon neutrality, raise awareness of the event's commitments and share best practice to drive actions across all stakeholders.
During event delivery, the following elements should be considered:
• All staff should be educated on their specific actions, initiatives and responsibilities
• Ensure that signage – both back of house and front of house - encourages all stakeholders to demonstrate best practices to reduce energy consumption (e.g. turning off lights, unplugging devices, turning off equipment overnight, etc)
• Event director, or designated staff member, ensures that all lighting/ equipment/ generators etc are, where possible, turned off before leaving event site each evening
And in the event review, the following process is recommended:
• Post-event 'wash up' meetings are scheduled with all partners, contractors and suppliers to ensure all data has been submitted to event organisers and to share achievements and lessons to drive continual improvements
• Any areas for improvement are fed into and documented (along with actions) during the internal post-event review meeting and incorporated into end-of-event report
Case study – The Salzburg Marathon
Happily, there are many athletics events that are already forging a path for others to follow.
One leader in this regard is the Salzburg Marathon in Austria. Held in Mozart's home city since launching in 2004, the road running event also boasts a ground-breaking reputation much like that of the iconic composer. And they have struck the right note with runners, partners and wider audiences, too, collecting several national awards for their sustainability innovations.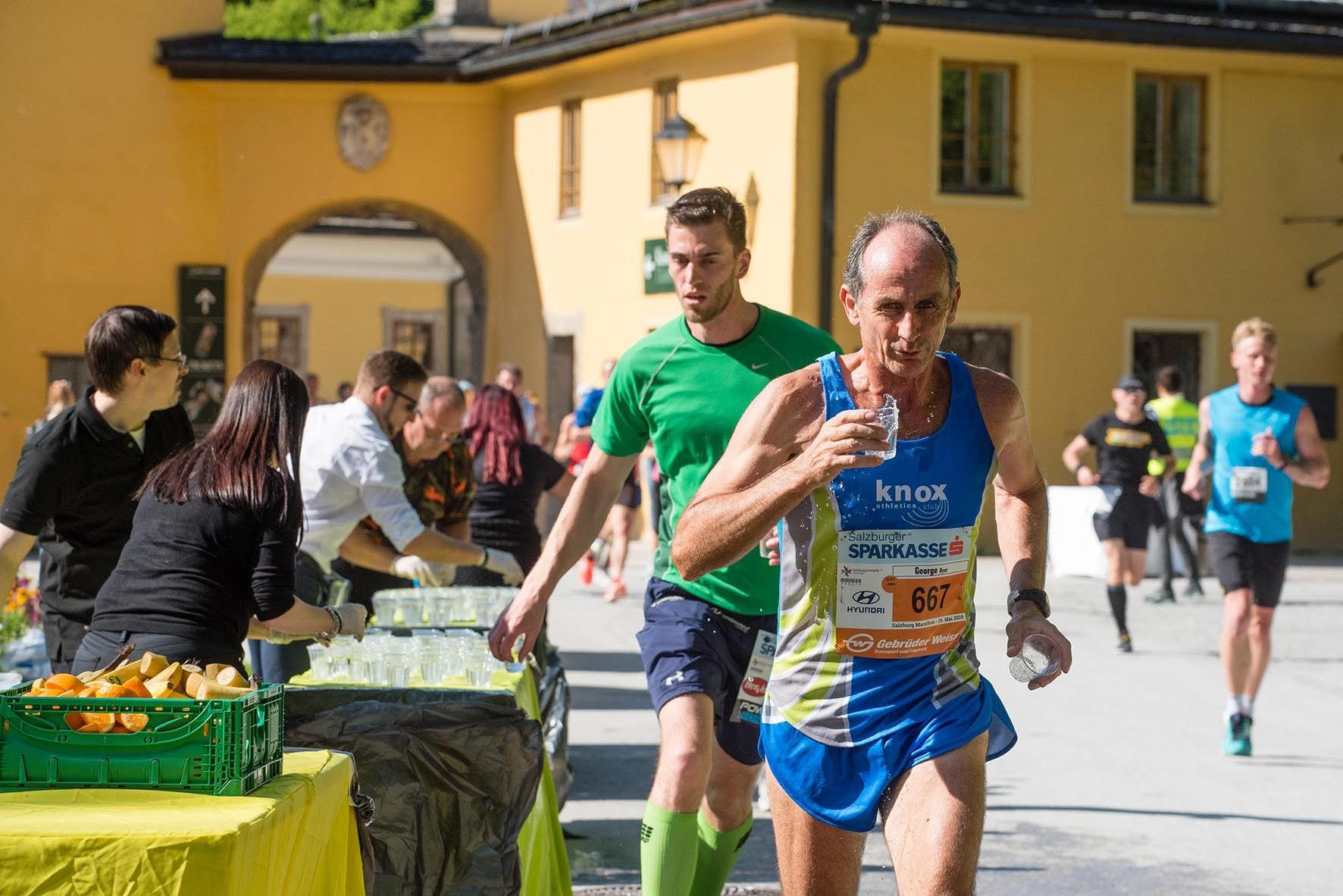 Salzburg organisers began their sustainable journey in 2009, choosing to take on a holistic view. After all, achieving carbon neutrality involves much more than reducing the emissions of fossil fuels that power the event's vehicles and generators. Theirs was a multi-layered approach, which included a bespoke waste management process developed in partnership with the city.
Suppliers to the event were also asked to eliminate any unnecessary packaging, whilst give-aways and merchandise products at the event were ecological and sourced from fair trade operations. During the event, low-emission and electric vehicles served as course vehicles. Beyond that, organisers engaged participants on how to reduce carbon emissions further – one example was by suggesting ways to make their journey to the event more sustainable.
"In 2011 we were recognised by the Austrian Ministry of the Environment as the most sustainable event in our country," event spokesperson Thomas Kofler said. "Back then, when we were thinking about sustainability, it was almost impossible to think about a climate-neutral event. In 2017, we formulated climate neutrality as a medium-term goal for the first time as part of the environmental message."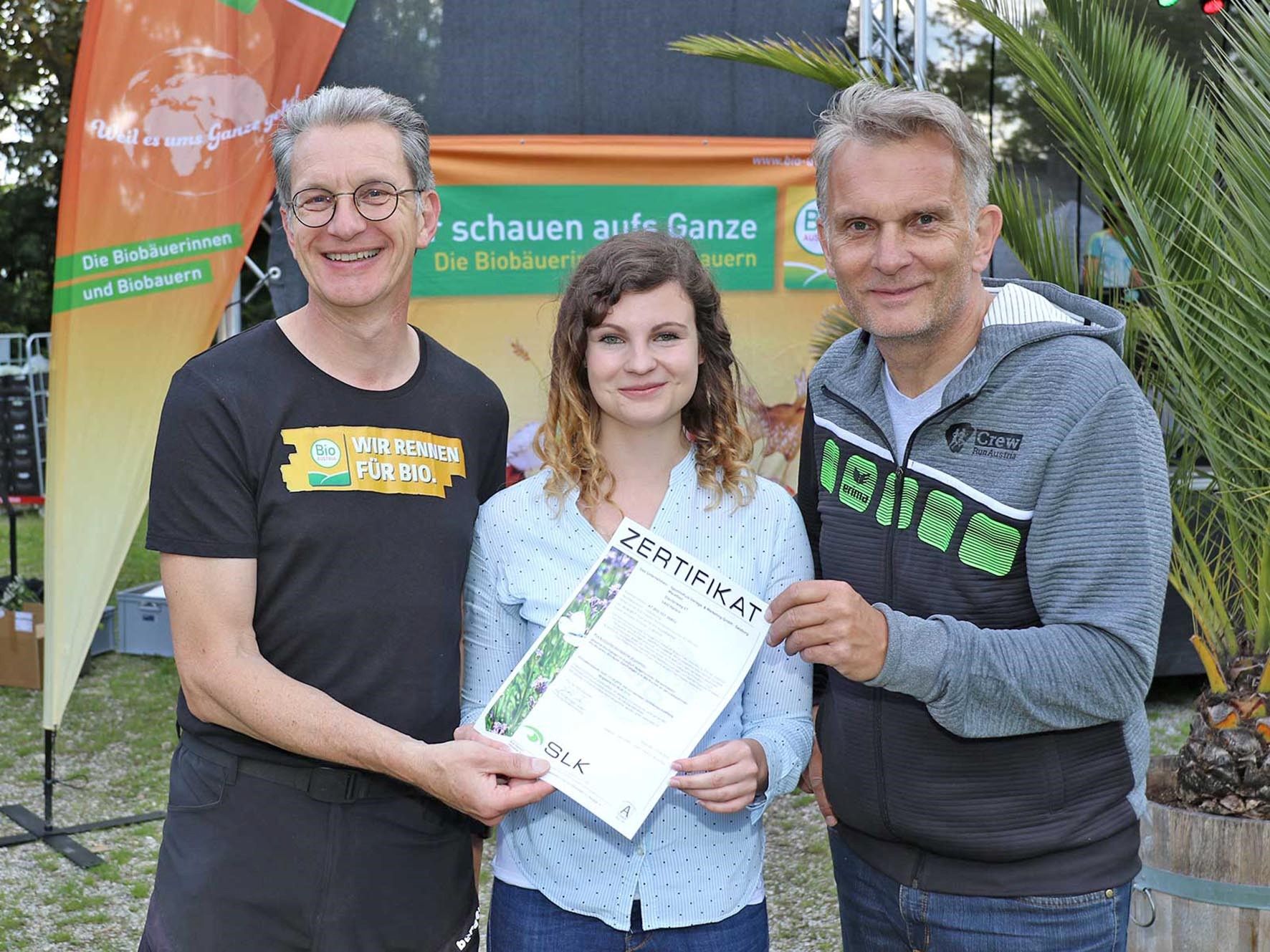 More recently, however, organisers have reset their goals due to external factors. "During the pandemic, we see ourselves set back years because some of our partners scaled back their own sustainability goals. One example is plastic bottles, which we wanted to remove from the event. You need strong partners from business and local authorities who will set important steps with you and set together with you the sights on our goals. And that has to be a common path over years, not only short time."
"We want to achieve the goal we formulated in 2017 during the next three years," Kofler added. That will be achieved through their own afforestation project - planting trees where none previously existed - in cooperation with the State of Salzburg.
The Salzburg Marathon is an event that is continually evolving its operations to near the climate neutrality goal. Every area of the initial sustainability strategy has been developed and improved year on year. Most visible is the use of clean transport and their unique approach to food, which gives the event a distinctly sustainable flavour.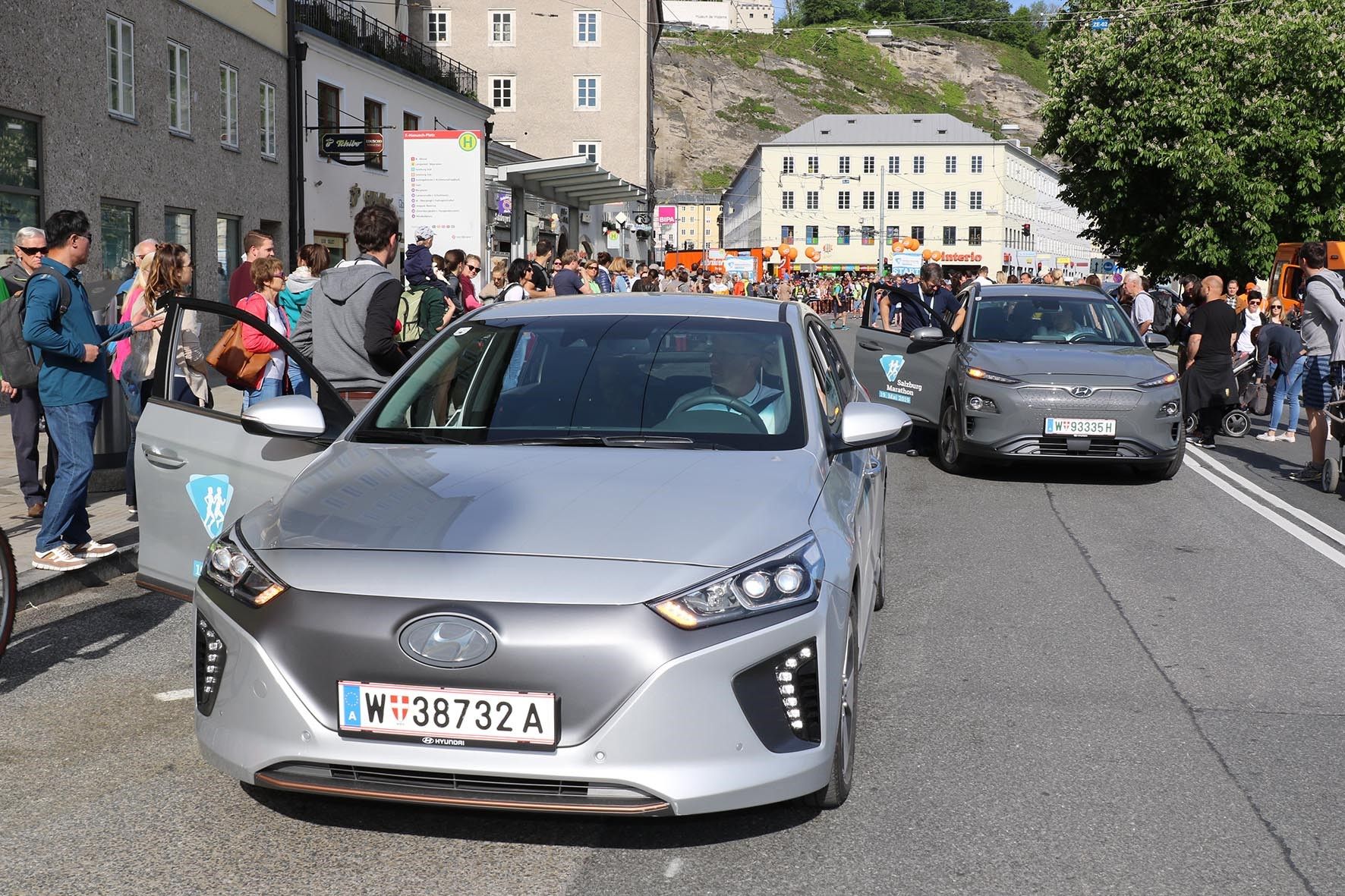 The whole of the event workforce, including police and paramedics move on the course with mountain bikes or e-bikes, with an electric vehicle as lead car. The only exception is the TV camera motorcycles for broadcasters. And, in the area of nutrition, all food available as part of the event is organic or an organic fair trade product. Much of it is sourced locally in a region world-renowned for its organic agriculture. In every aspect, Salzburg Marathon truly gives a taste of what carbon neutrality can mean for event organisers.
"The essence of the sustainability strategy is not individual innovations or efforts, it is the sum of all parts. Bringing this all together is the greatest challenge and probably the most important innovation." says Kofler. But with careful consideration to key areas in identifying and mitigating carbon emissions from travel, energy, food, resources, food and waste, organisers can better plan, deliver, review and understand their event footprint. Thus, giving a blueprint and baseline for ongoing improvements for the sport.
Chris Broadbent and Bob Ramsak for World Athletics