Kaylin Whitney competes at the Tokyo 2020 Olympic Games (© Getty Images)
Changing what you eat might not seem like an obvious solution to environmental sustainability. It doesn't have the immediacy of plastic reduction or avoiding fossil fuels. But there is increasing evidence that a shift to a plant-based diet can hugely reduce an individual's impact on the climate, primarily with less energy required in food production from meat and dairy products.
A study from the University of Oxford found that people can cut their carbon footprint from food by up to 73% by switching to a vegan diet. Furthermore, the reclaiming of global farmland used for agriculture would revitalise wildlife conservation and hugely reduce extinction.
All of which makes fascinating reading for any ecological-minded athlete. But what are the implications on athletic performance? Nutrition is a fundamental element of performance at the highest level, so is it possible to help the environment and still succeed as an elite athlete on a vegan diet?
More international athletes are making the change and are proving that it is.
Kaylin Whitney, who ran world U18 100m and 200m bests in 2014, is one such athlete who is now relying upon plants to power her to international success. She switched to a vegan diet in the lead up to the US Trials and Tokyo Olympics, while also transitioning to the 400m from the short sprints.
Whitney reached her first Olympics and left with two medals: gold from the women's 4x400m having run the opening leg in the heats and bronze in the mixed 4x400m where she ran the third leg.
The US sprinter followed in the vegan spike marks of Morgan Mitchell, who was a member of the Australian 4x400m quartet that finished seventh at the Rio Games. Mitchell has since started to make her mark in the 800m, representing Australia at the Tokyo Olympics on a plant-based diet.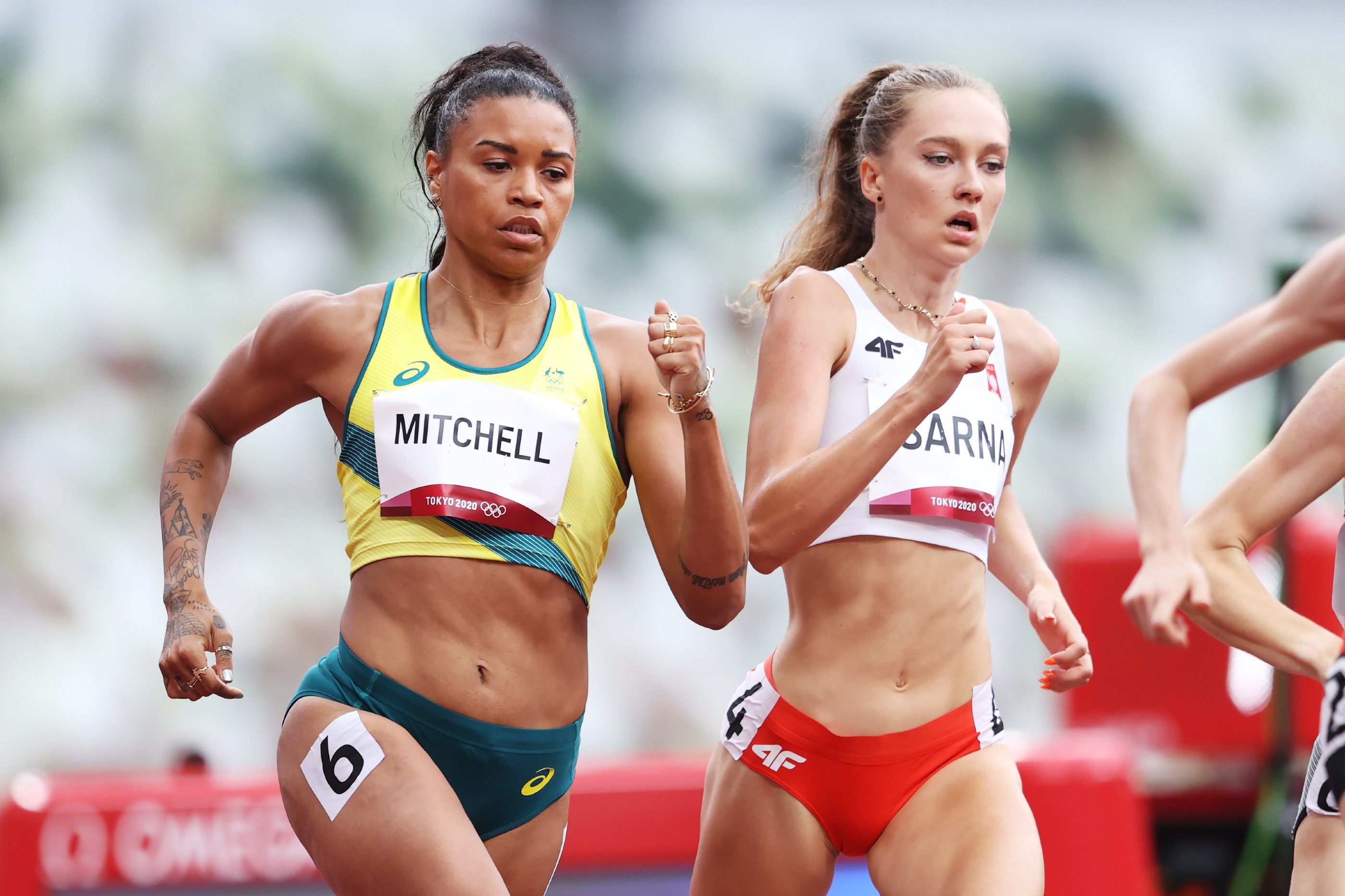 Middle distance runner Andreas Vojta has been representing Austria in major championships for over a decade, including the 2012 Olympic Games, five European Championships and six European Indoor Championships.
He first turned to veganism in May 2018, driven by a passionate belief in animal rights and addressing climate change. "I went vegan for ethical and environmental reasons," he says. "I was learning more and more about animal agriculture and quickly found out that I could not unite my ethical views with the cruel industries I was actively supporting every day. So, I aligned my morals with my actions and went vegan.
"I suddenly felt like I was doing the right thing, which really frees up your mind. The least I could do was go vegan for the animals, our planet and also my own body. I actually went vegan without any considerations from the health side, but I experienced some benefits from a health and performance standpoint. I started feeling a faster recovery after intense workouts and competitions and also needed less sleep."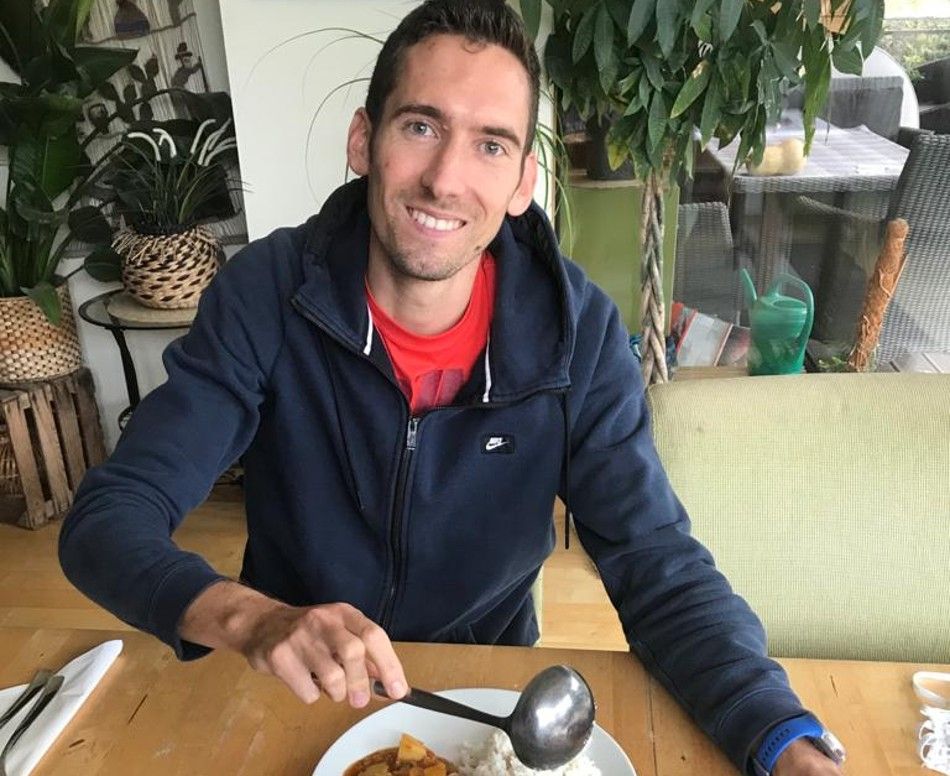 His shift aroused the curiosity of his fellow athletes, particularly as he has set his personal bests over 3000m (7:49.75) and 5000m (13:24.03) and a national 5km road record (13:48) while vegan.
"Even though most people know what veganism is, they don't have a lot of practical experience with it and are curious to know how it works, especially as an athlete," he explains.
"Like every change in your life, it might be unfamiliar the first weeks, but then it just becomes part of your everyday life. Nearly everyone I talk to already understands the massive ethical issues that come along with animal farming, so as a next step I am trying to help and inform everyone who wants to know how they can easily integrate a vegan lifestyle into their lives."
For ultra runner and international masters age-group marathon runner Fiona Oakes, veganism has been a way of life since she was a child. The British runner holds the women's world record for the fastest aggregate time to complete a marathon on all sevens continents (23:27:40). But it is through her role as co-founder of the running club Vegan Runners where she has drawn most attention to veganism.
"I had qualified for the championship start of London (Marathon) in 2004 and realised it was an amazing opportunity to promote veganism in a positive way to a captive audience who were already invested in their health and wellbeing," she says.
"It was an opportunity to wear a 'billboard' promoting the word vegan and run through the closed roads of the capital while spectators, press and media looked on. We went for it, and this is how Vegan Runners was born."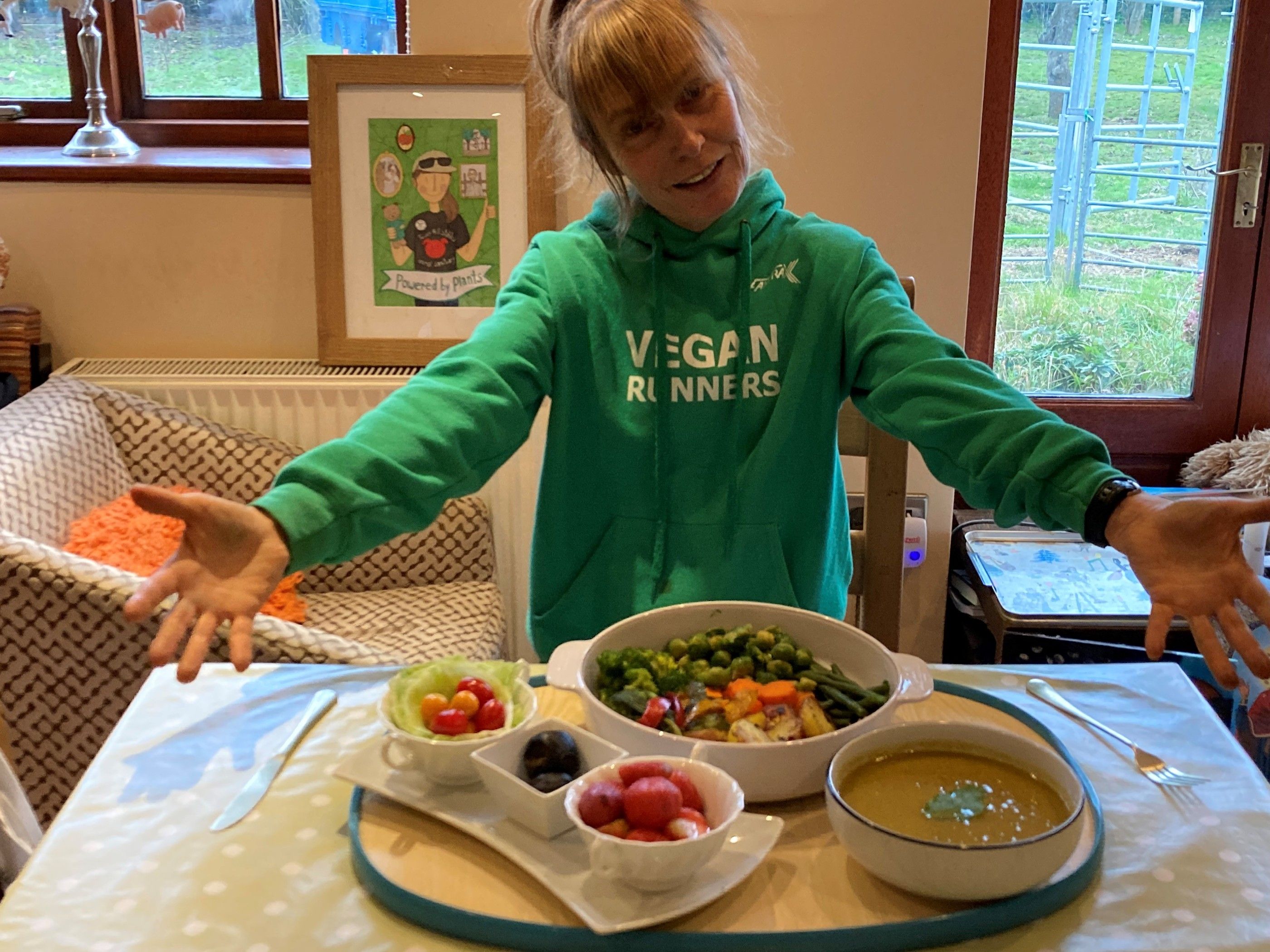 Since then, the club has grown exponentially and is now the UK's fastest growing running club, with nearly 3000 members.
"As the years have passed, I have obviously sought and gained much more information on how veganism not only benefits the animals but the planet, the environment, individual and global health. The real beauty is I am constantly learning more about its comprehensive positive universal impact on a daily basis."
Her most recent project is seeing her create a new endurance event, the Running for Good Ultra, to champion positive change, including environmental sustainability.
"For me, my running has always been about building a positive platform from which to speak about and promote an issue which I am passionate about," she says. "That issue being the positivity of veganism for so many reasons.
"I honestly believe that having an 'ulterior' motive – or at the very least an 'extra' motive – rather than just running races for times, trophies and medals, has enhanced my ability to keep motivated and inspired over many years and to train hard and maintain focus.
"It's truly my belief that when you are out there either training or racing, the idea that there is a deeper reason and that others may be influenced or inspired by your presence, commitment, actions and achievements, is just the tonic you require to keep invigorated and excited at the prospect of your next run."
For Oakes and many other vegan athletes, going green has become even more important than winning gold.
Chris Broadbent for World Athletics