Refugee camp support staff received certified coach training in Kenya (© Sidney Kipkemboi / Urban Media)
World Athletics, in collaboration with the area athletics development centre (AADC) based in Nairobi, has boosted its refugee programme by sponsoring and hosting Level 1 coaching practical training for key refugee camp support staff working in the northwestern region of Kenya.
The focus was on the Kakuma, Kalobeyei and Dadaab refugee camps in Kenya, which are mainly comprised of refugees from South Sudan, Sudan, Somalia, the Democratic Republic of the Congo, Burundi, Ethiopia and Uganda. Throughout the year, a group of six successfully completed the first phase of the World Athletics eLearning modules. The second phase was organised in the picturesque Lobo Village in Eldoret and was conducted by Samuel Litaba of Kenyatta University, a certified World Athletics Coaches Education and Certification System Level I and II lecturer.
The five-day practical programme focused on jumps, sprints, relays, throws, race walk and Kids' Athletics, and included a visit to the Complete Sports Training Camp in Kaptagat. The group also assisted in a training session of elite Kenyan athletes at Kipchoge Stadium.
The last day was dedicated to assessment of various skills and coaching practice. It was a life-changing experience for the group and proved the benefit of a blended approach, combining online learning with practical sessions.
"Education and sport change lives," said U20 refugee team project lead Barbara Moser-Mercer. "This course has set the coaching bar high and the skills and professional competencies we acquired will translate into life-changing experiences for refugee athletes. It will contribute to sustainable quality athletics programing in refugee contexts, linking these to the world of athletics in their hosting country, Kenya."
Head coach Janeth Jepkosgei, the 2007 world 800m champion, added: "The experience and skills gained will go a long way, coupled with the long period in my career spent sharpening and positively impacting the upcoming Athlete Refugee Team (ART) athletes, physically, mentally and psychologically."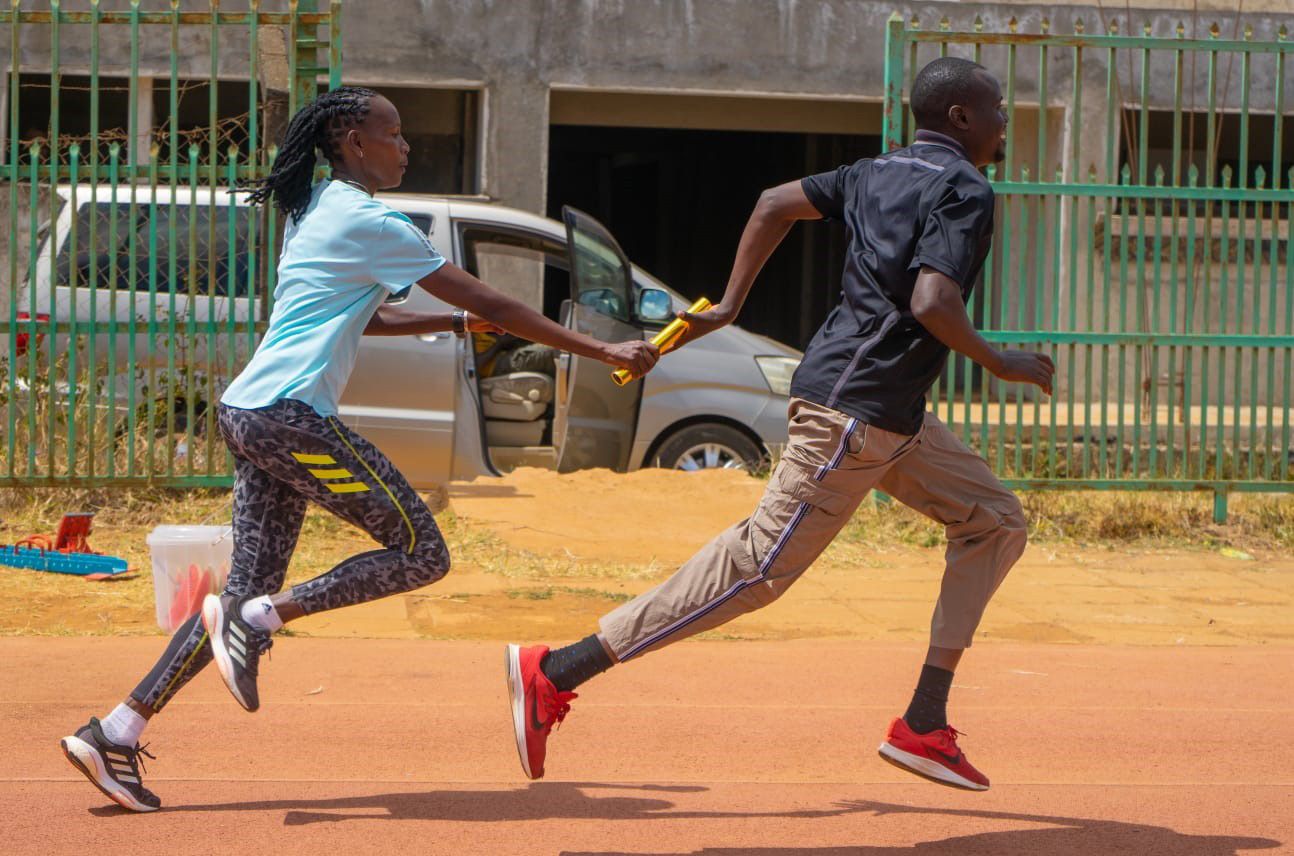 Janeth Jepkosgei takes part in relay training (© Sidney Kipkemboi / Urban Media)
Aware of the impact the programme could have on future team results at senior and U20 level, Kakuma camp on-site assistant coach Arcade Arakaza said: "I would like to extend my gratitude to World Athletics and the African Higher Education in Emergencies Network (AHEEN) for the chance given to me, to improve my skills and develop my experience in coaching. I see this as a supporting process in helping my fellow refugees and host community."
AHEEN sports coach at the Dadaab refugee camp, Seraphin Uwizeye, said: "I take this opportunity to thank everyone who participated in organising this golden session that empowered different people from different nationalities. It was my first time attending a session like this but I felt included and I realised that age, nationality or being a refugee can't limit anyone to fulfill their dream.
"I am sure that the knowledge and certificates earned will help many refugees and locals, not only in Dadaab refugee camp in Kenya but also in the other countries I will be able to reach, especially in the Democratic Republic of Congo, my country, where sport is still not valued."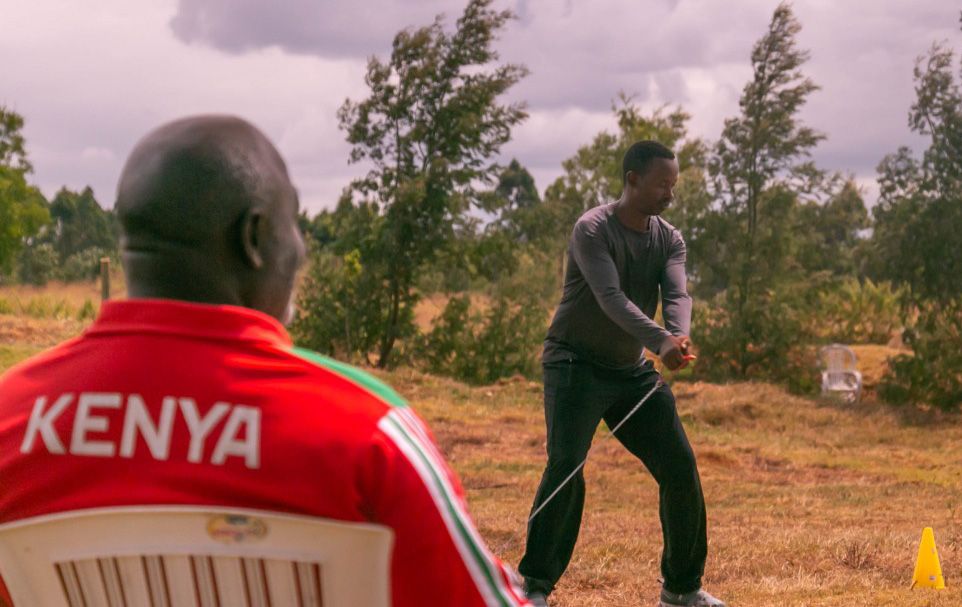 Assistant coach Arcade Arakaza in action (© Sidney Kipkemboi / Urban Media)
Jaryd Mercer, online educator for the U20 team, said: "This engaging and educational course has helped me reassess the ways in which I hope to work with the U20 team in the future. Many of the techniques and practices discussed are applicable to both athletics and the general education of young adults and often tie the two together."
While AADC Nairobi director Ibrahim Hussein commented: "We are grateful to World Athletics for giving us the opportunity to be part of the programme. AADC Nairobi appreciated the fact that most of the participants who enrolled in the course where from our region and included former top athletes who are playing their part in assisting the programme."
It marked a positive end to the year's activities, giving back to a group of dedicated people that spent much of 2022 training and nurturing young athletes. Climate and living conditions in the camps are challenging, but the strong desire to make a difference prevails.
Alice Annibali for World Athletics