Janeth Jepkosgei is now supporting the next generation of athletes (© Dennis Okeyo)
For what she is doing for young runners and the community, Janeth Jepkosgei remains a heroine even after changing her career from an athlete to a coach and mentor.
"I am doing this because of the love I have for running and for the athletes. Running changed my life in a big way. I find great joy in nurturing and guiding young runners and in seeing them begin to excel in their careers as well," said 2007 world 800m champion Jepkosgei, referring to the numerous selfless contributions she has made to support young runners from different levels and backgrounds and the training camps she has set up to do so.
"For me to become a successful runner, I had to go through a number of good people in my life that helped me, including some of my relatives, my first coach Paul Ereng and later on, coach Claudio Berardelli. I want to be able to give out the same help I received and change lives as well."
Jepkosgei recalled one incident that moved her to tears, when a young talented runner they had identified attended camp with hardly any belongings.
"The runner came into the camp with one half of an old blanket that she had cut in two pieces and left the other half for her mother to use at home. Eunice Sum (the 2013 world 800m champion) immediately rushed to town and came back with some new bedding for the young runner," she said.
Around two and half kilometres along the Kapsabet to Nandi Hills road lies some of the most prime lands surrounded by beautiful and evergreen landscapes. Land here could easily be turned into a tea farm, a real estate, a big hotel, a hospital, or anything, given its proximity to town and other social amenities in the area. This is where Jepkosgei's camp is situated.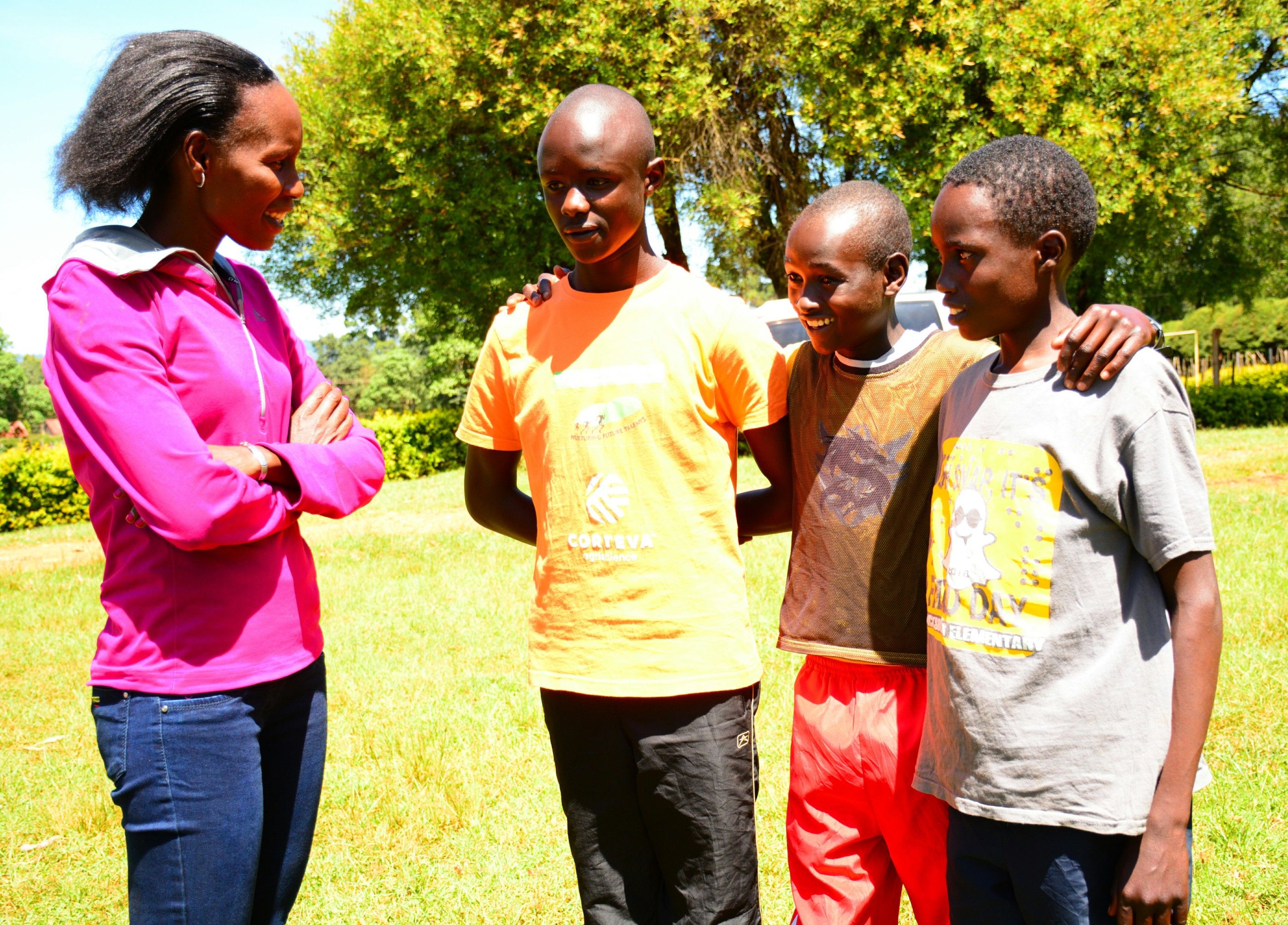 (© Dennis Okeyo)

Arriving at the camp, which features a big house on the green and a serene environment that Jepkosgei has given out freely to 20 young runners to use for their accommodation, plus a van that takes them to the track facilities and on some of their long runs, there arose a burning question: Why did she decide to establish a free camp for the young runners?
From the way she interacted with the runners, who were clearly elated to see her arrive, one could have easily mistaken her for being just another random runner in the camp as they exchanged a few greetings and some light moments.
Besides this camp, Jepkosgei is also involved with other runners of different levels in different places, including a school holiday camp that hosts and trains around 86 runners when schools close. There are a number of senior runners who went through her hands to the level they are now, and who are still closely connected with her in their training and in guiding the young runners. They include Sum, 2019 world 5000m silver medallist Margaret Kipkemboi and 2013 world 5000m silver medallist Mercy Cherono, among others.
The results from the recent World Athletics U20 Championships in Nairobi were great news and a great motivation for Jepkosgei and the young runners in the camp to aim for better things in the future. Four runners in the camp qualified for the event and three of them won medals. Emmanuel Wanyonyi won gold in the men's 800m, Sylvia Chelangat claimed bronze in the women's 400m and Levy Kibet achieved another bronze in the men's 5000m. If the camp had entered itself as an individual country, it would have placed joint 15th out of the 114 teams that participated.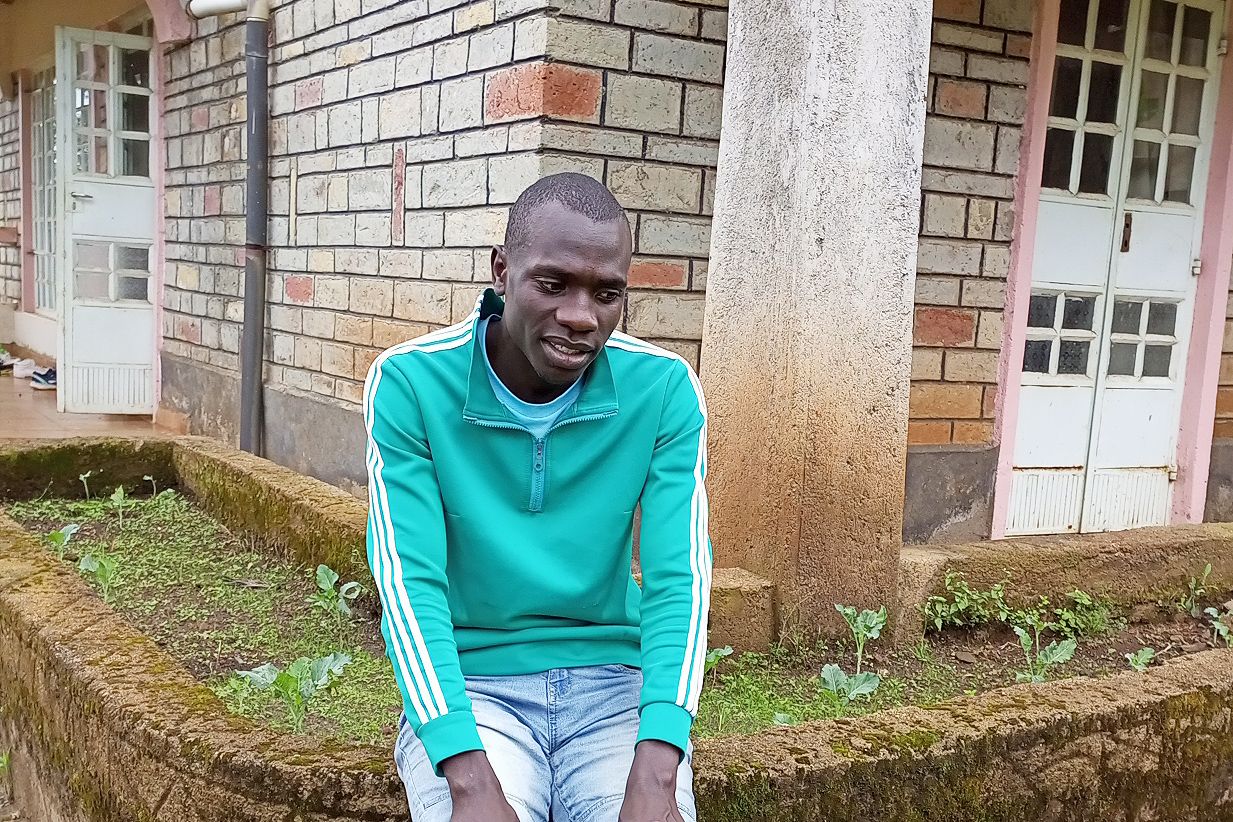 World U20 800m champion Emmanuel Wanyonyi at Janeth Jepkosgei's training camp (© Justin Lagat)
Jepkosgei, however, is not letting the one-time victories distract them from focusing on the future. She likes to see patience, long-term continuous progress and success in her runners.
Wanyonyi, who ran an impressive 800m race in Kasarani last month to register a championship record and personal best of 1:43.76, is clearly already a good student of Jepkosgei and he explained how his main focus now is on winning the Olympic title at the Paris Games in 2024.
"Both Wanyonyi and Chelangat seem to have great mindsets that will take them far. Despite not coming from a family or a region that has a history in running, Wanyonyi is already special in showing that talents don't have to come from a particular region or tribe. Chelangat on her part is specialising in the 400m, which is not a common event among the Kenyan stars," Jepkosgei said.
While focusing more on coaching the young runners, Jepkosgei still works closely with her former coach, Berardelli, in exchanging notes on how best to guide them. She also has an assistant coach, Hillary Lelei, who is usually stationed at the camp.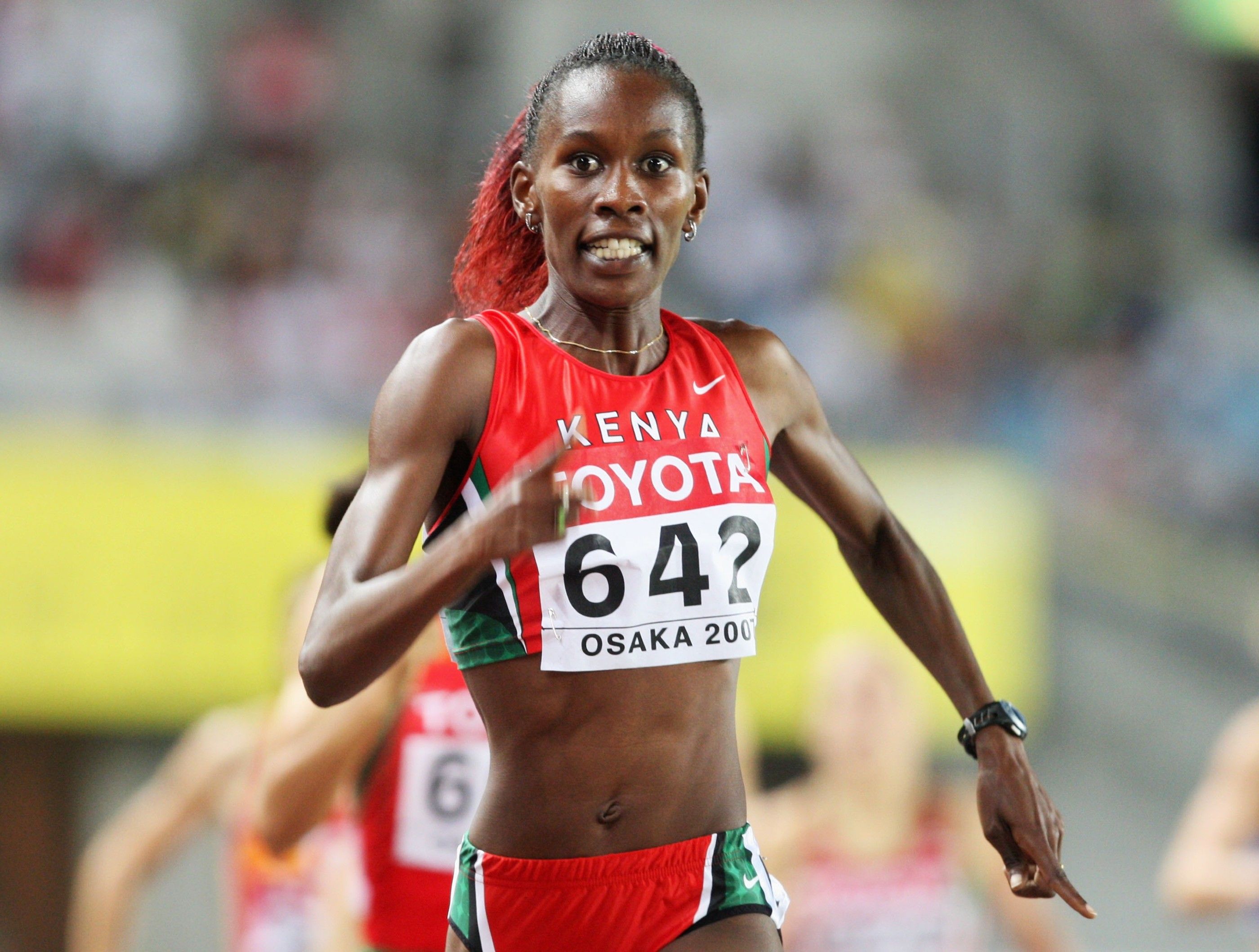 (© Getty Images)

"With my past experience as a runner and the working relationship I still have with my former coach, I believe I have what it takes to guide these runners to reach their full potential. But it still is a continuous learning experience. I am learning that it is not obvious that whatever worked for me will work for others, that different training methods may apply differently to different runners," she said.
"I believe that we need more female coaches in Kenya who can understand and handle young girls well. There are some issues that the girls may feel more comfortable sharing with a female coach than with a male coach."
With the seasonal camp at Kapsumbeiywo Primary school and this one in Kapsabet, it appears that charity begins at home for Jepkosgei, who grew up, went to school and trained in these areas for the best part of her career as a runner. But her dream is to have more such camps established in different places across the country.
However, to do this she will need more funding and partnerships from the government and the corporate world.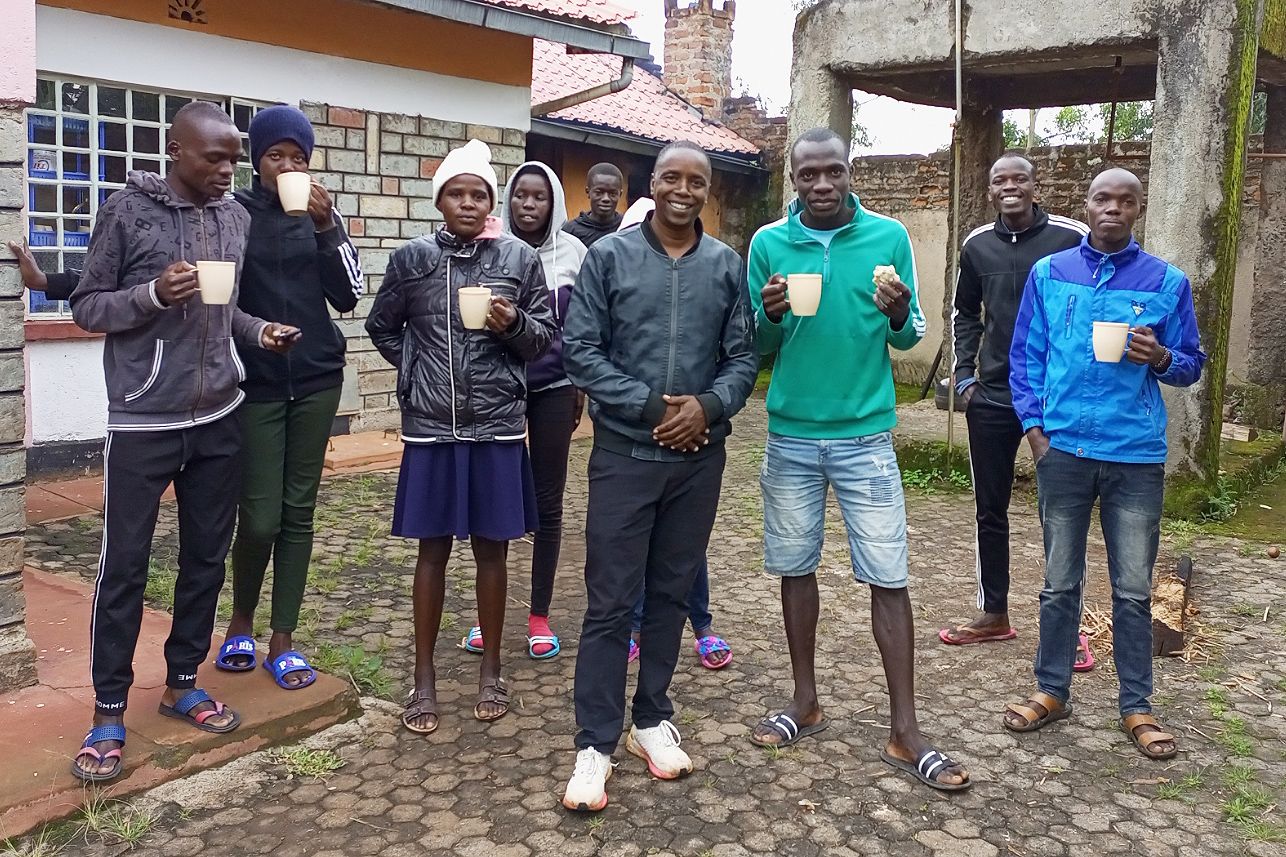 Assistant coach Hillary Lelei with the runners at Janeth Jepkosgei's training camp (© Justin Lagat)
"So far, Adidas has been assisting us with some training facilities for the young runners. We also got some help from the ministry of sports in the country in the lead up to the World Athletics U20 Championships and we are hoping it is going to be continuous support, and that it was not only towards the championships," she said.
One of the main challenges her runners face in Kapsabet is the lack of an all-weather track facility. During the rainy season, they are forced to travel a number of times a week to do their track workouts in Eldoret, which is quite exhausting for the runners and also affects the budget for fuelling the vehicles.
"Another thing that I am planning on doing for the runners here is to get a few computers and also set up a library so that they can be reading and learning skills that will help them interact well with other stakeholders in the sport," Jepkosgei added, "and for those still pursuing their education, to keep studying in their spare time. I myself like reading novels when I am relaxing."
On leaving the camp, one could not help but wonder how the world would be if we had a few more selfless people like Jepkosgei.
Justin Lagat for World Athletics