---

Day 24: 31 March

Douée d'un appétit manifestement insatiable pour le succès, la sprinteuse de haies nigériane Tobi Amusan avait prédit qu'elle battrait un jour le record du monde.

Fidèle à sa promesse, la championne nigériane a largement dominé ses adversaires lors de la finale du 100m haies, un exploit réalisé lors de la dixième journée des Championnats du monde d'athlétisme à Eugene (Oregon) qui a fait couler beaucoup d'encre. La jeune femme de 25 ans avait stupéfié le monde entier en établissant un nouveau record du monde en demi-finale, avec un temps de 12''12. Tobi Amusan est donc devenue la deuxième « hurdler » nigériane à remporter une médaille mondiale, après celle en argent de Glory Alozie à Séville, en Espagne, en 1999.


---

Day 23: 30 March

Austria's Ilona Gusenbauer, the 1971 European champion and world record-holder, was favourite to win the women's high jump title at the 1972 Olympic Games in Munich. 

As for the hosts – they had three contenders in Ellen Mundinger, Renate Gartner and a 16-year-old who had finished third at the recent West German Championships - Ulrike Meyfarth.

This 1.90m-tall jumper, who had embraced the backward jumping-style pioneered by the 1968 Olympic champion Dick Fosbury, was definitely one for the future. But nobody realised how soon that future would come around. 


---

Day 22: 29 March

For years Nepali child soldier turned ultra-runner Mira Rai trained alone every morning, but now she leads other young women up and down the hills, hoping the sport can help them break cycles of poverty and discrimination.


Rai, born in a farmer's home in eastern Nepal, emerged as a trail running prodigy in 2014 after her racing debut in a steep 50km race in Kathmandu. Within a year she finished first at the 80km Mont Blanc Ultra in Chamonix, and was the second-placed woman in the Skyrunners World Series.


---

Day 21: 28 March

From life-saving surgery in an operating theatre to the call rooms of major championships across the globe, Sarah Carli has experienced more than most. The Olympian is now using her platform to share the story of how mental fitness unlocked a physical miracle, and how the skills are applicable to everyday life.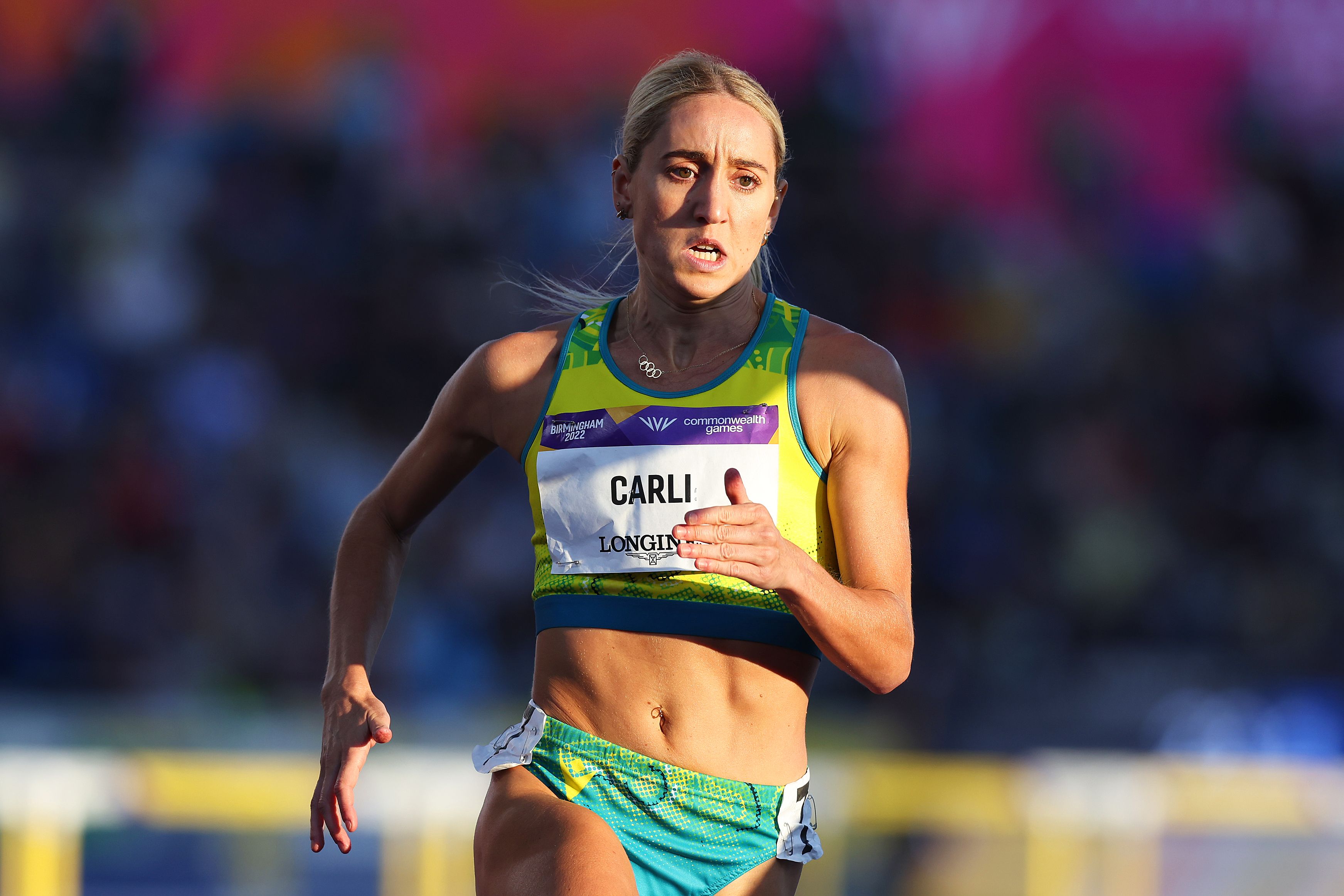 As a team of eight doctors removed a vein from her thigh to patch the artery in her neck after a freak accident in the gym in February of 2021, Carli appeared to be the hard-luck story of the year. Forced to rest as her body healed, the hurdler quenched her instinctive thirst for progress with a newfound focus on her mental health – the catalyst of an unlikely comeback and now passion.


---

Day 20: 27 March

Trainer and stuntwoman Hana Dvorska is the ninth woman to receive the Vera Caslavska Award from the WWTP and the Commission for Equal Opportunities in Sports. In the past, athletes Barbora Spotakova and Sarka Kasparkova also received the award for extraordinary merits of women in sports and the Olympic movement.


She chose a life in motion. As of this autumn, she is officially retired, yet every morning she gets up before 6:30, puts on her shoes and goes for a run or to train with her mentees as part of a boot camp. As a teacher, she managed 29 hours of physical education a week with the children. However, Hana Dvorska manages much more in her life. "This award is really a surprise for me. But it's mainly about the people who come to practice with me. Without them, I wouldn't be able to do any of this, nobody would even know me. I like to do it for them," said the 62-year-old promoter of a healthy lifestyle for all generations.
---

Day 19: 26 March

A stubborn resistance can be a positive trait for many elite athletes. The refusal to yield space or submit to internal fatigue is a valuable characteristic for any 800m runner of substance.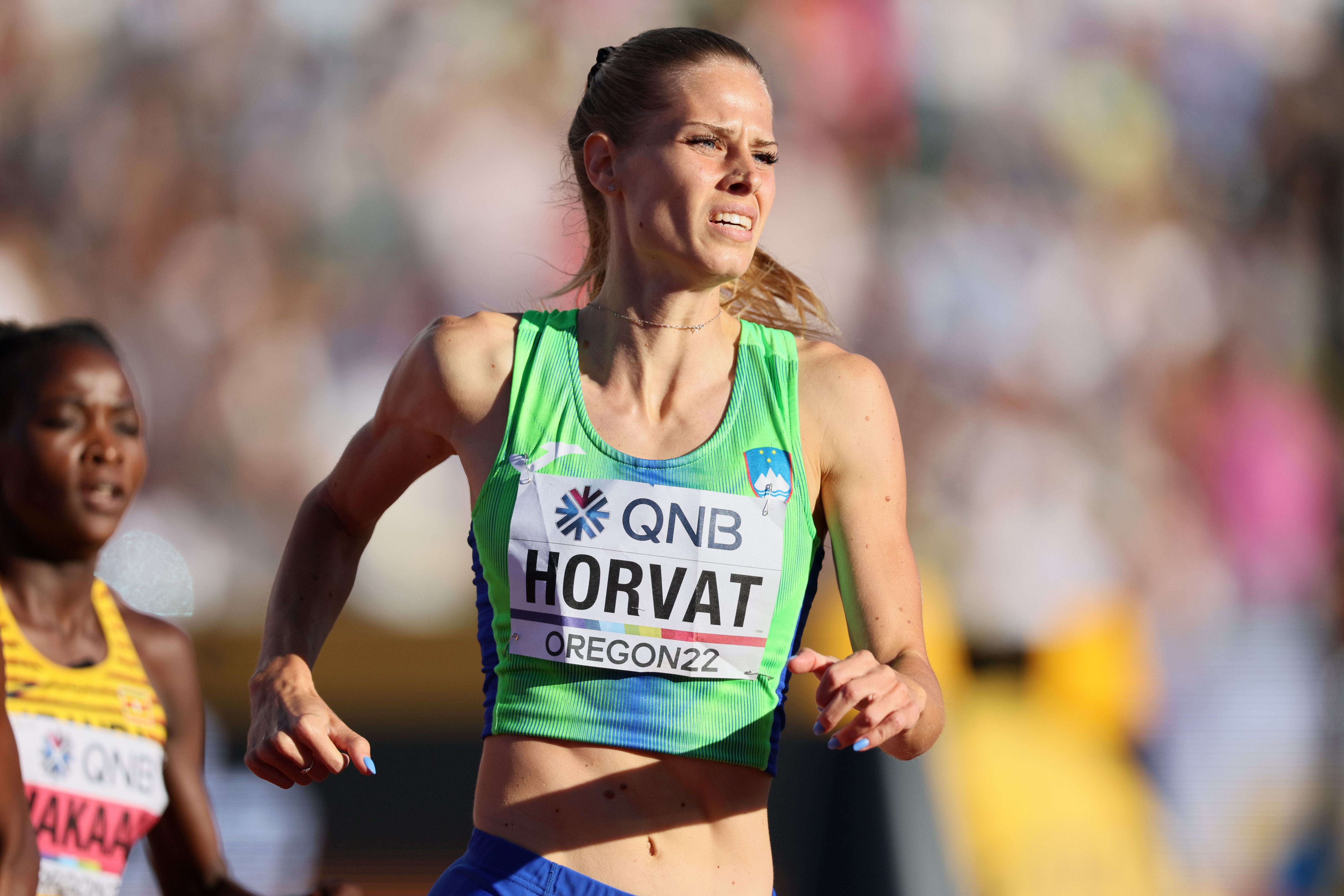 But for Slovenia's Anita Horvat, it was only when she backed down and took on the recommendations of others that her career moved on to a different level. And it led to a breakthrough season where she reached the 800m final at the World Athletics Championships Oregon22, placing seventh.


---

Day 18: 25 March

New York Road Runners (NYRR) announces that Nnenna Lynch is nominated to serve as the next Chairwoman of the NYRR Board of Directors. It is a historical appointment as she will become the first woman and the first African American in the position.


---

Day 17: 24 March

The Athletics Federation of the Dominican Republic marks International Women's Day.


---

Day 16: 23 March

Alina Shukh is best known for her exploits as a heptathlete. Injury prevented her from qualifying for Tokyo Olympics Games and, for the same reason, Shukh wasn't able to compete at the European Athletics Championships in Munich.

However, Alina was present in the Bavarian capital as the Ukrainian Athletic Federation asked her to be one of their representatives at the Young Leaders Forum which took place in conjunction with the European Athletics Championships.


---

Day 15: 22 March

The city of Eugene in the United States seems to bring luck to the Ethiopian Gudaf Tsegay, who won another medal, gold this time.



Tsegay, 25, sprinted astonishingly down the home stretch to clinch her first World Championships gold medal (14:46.29). She won the women's 5000m final on the penultimate day of the 2022 World Athletics Championships in Oregon.

Already crowned with silver in the 1500m at these same Championships, Tsegay said that being on the verge of winning a world title a few days before had inspired her to give her best.


---

Day 14: 21 March

A second Australian road record has tumbled in just a matter of hours, with Tokyo Olympian and Commonwealth Games representative Sinead Diver shattering the Australian women's marathon record by more than one minute at the Valencia Trinidad Alfonso Marathon.

In an historic day for Australian distance running, Diver put on a gutsy performance to finish in 12th place and demolish Benita Willis' long-standing 16-year-old record, clocking 2:21:34.


---

Day 13: 20 March

Gudrun Arnardottir was inducted into the ÍSÍ Hall of Honor. She is the 24th athlete to be inducted into the ÍSÍ Hall of Honor, while Vilhjalmur Einarsson was the first to be inducted in 2012.

Arnardottir had an impressive career. Among other things, she took fourth place at the European Championships in Budapest in 1998 in the 400m hurdles and reached the finals in the 400m hurdles at the Olympic Games in Sydney in 2000, finishing seventh.


---

Day 12: 19 March

Despite already making her mark at senior level, U20 competition remains incredibly important to Adriana Vilagos.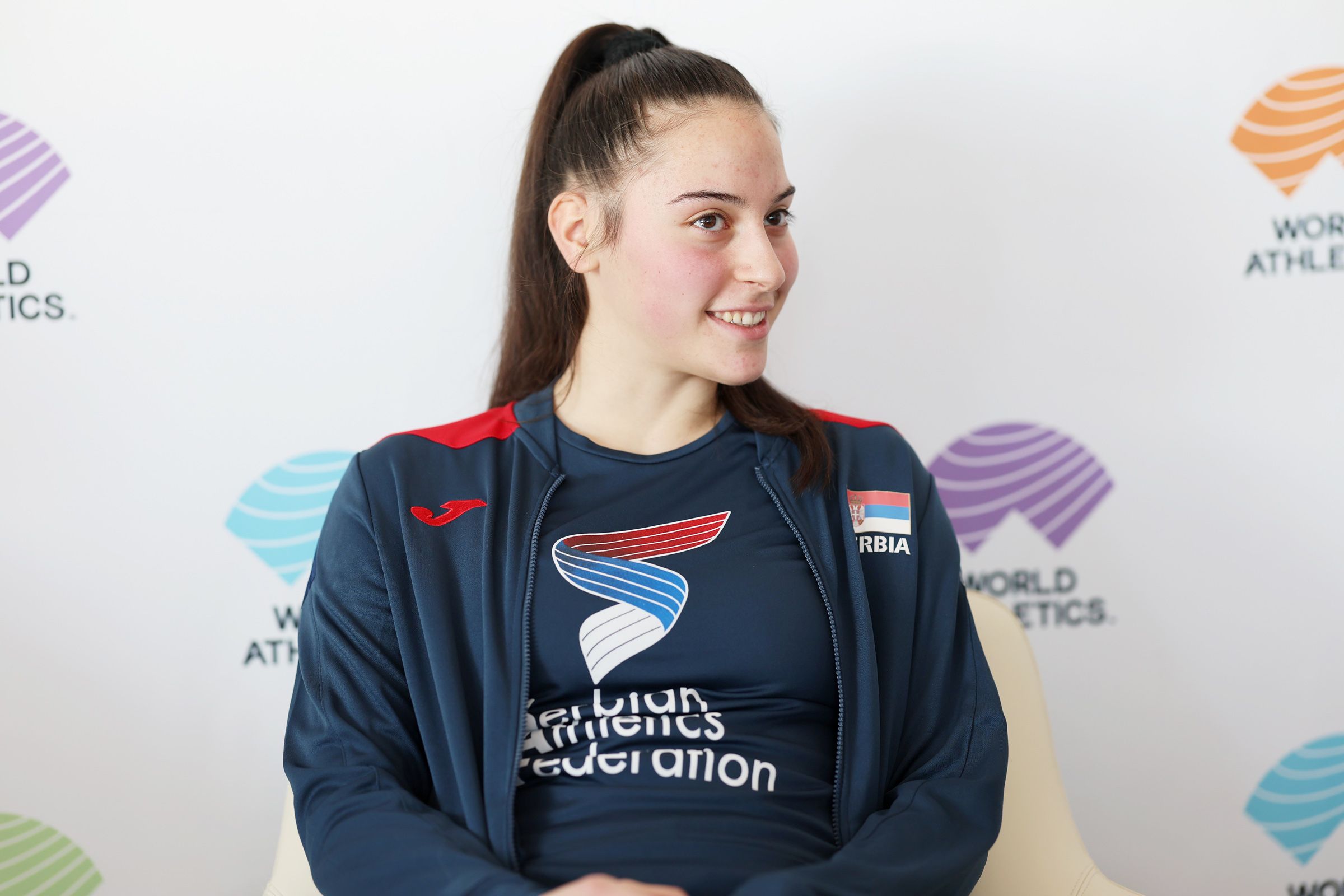 Remarkably, even with two world U20 titles to her name, the Serbian javelin talent remains eligible for the age group in 2023 and could make even more history before she fully switches to the senior ranks.

The 18-year-old learned her craft by watching videos of the sport's greats and 2022 was the year that Vilagos went up against – and beat – some of those athletes on the major stage. Her main goal might have been the World Athletics U20 Championships Cali 22, but she says it was the European Championships that provided the biggest surprise – and her standout moment – in a year that has been capped by her receiving the Rising Star honour at the World Athletics Awards 2022.


---

Day 11: 18 March

Sisters Joselyn and Edymar Brea wrote their names into the history of Venezuelan athletics with their participation at the World Athletics Championships in Oregon.

They both competed in the 5000m and the first to take to the track at Hayward Field was Edymar, who finished 16th in her heat in 16:41.32. Joselyn achieved the same finishing position in the second heat, clocking 15:46.75.


---

Day 10: 17 March

In 2010, Kara Winger (then Kara Patterson) was having the season of her life. At the 2010 USATF Outdoor Championships, she launched the javelin 66.67m/218-9 to claim the American record. In the decade to follow, a handful of throwers knocked on the record's door, but none crept past it until Maggie Malone let a 66.82m/219-3 throw loose in 2021 and answered her own mark with a 67.40m/221-1 throw a week later.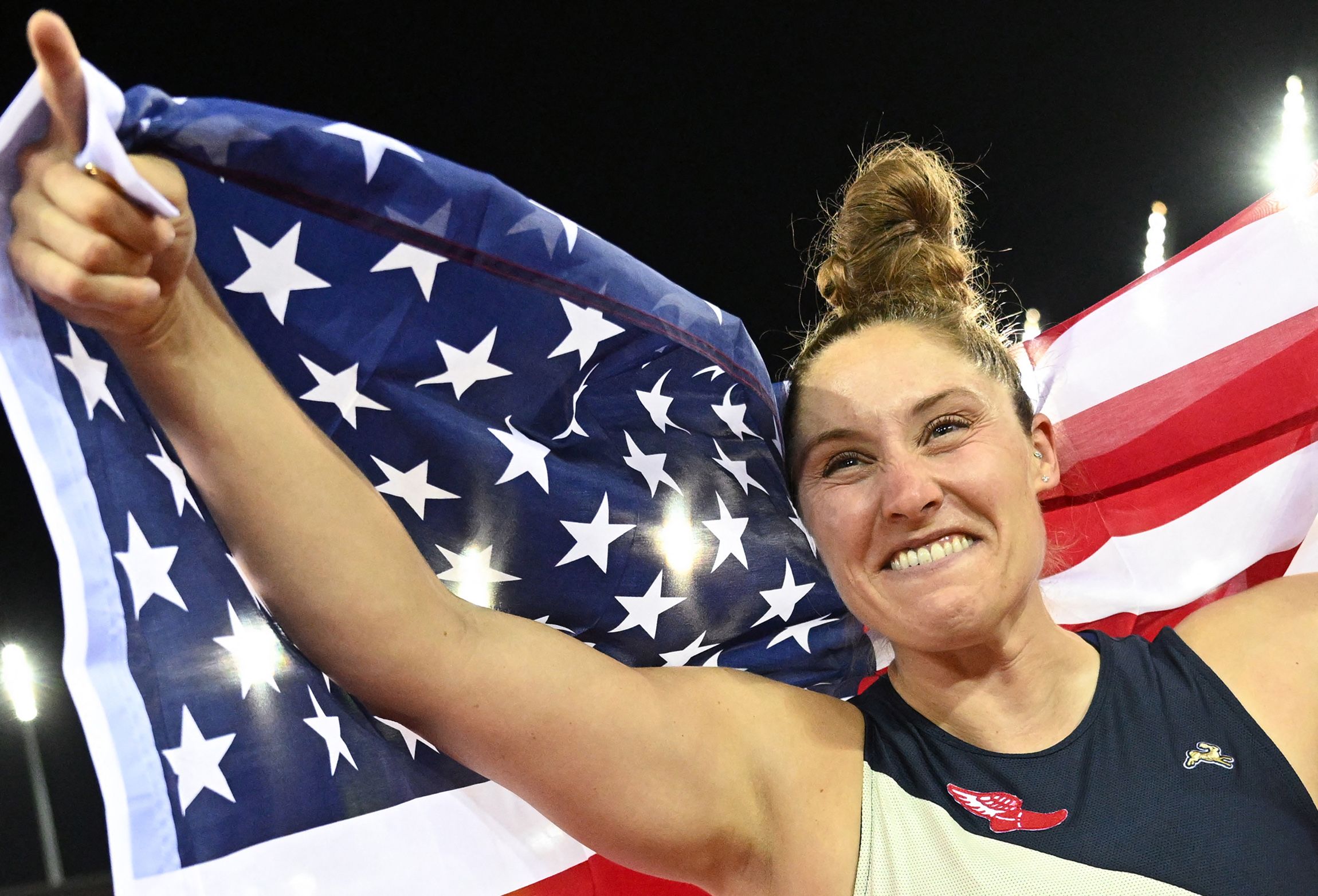 For the first time in more than ten years, the American record was not in Winger's name - and she loved to see it.

"It's so cool to have been in a place where I'm like [javelin] is in good hands and this is good for the sport," Winger said as she remembered watching Malone's throw.

Winger has certainly made her mark on the sport, and as a certified USATF official, she continues to push the sport to progress. While she considers herself a hobbyist, Winger knows, and has seen, the impact that each official can have on the sport.


---