Timothy Cheruiyot congratulates Jakob Ingebrigtsen on his victory at the Tokyo Olympics (© Getty Images)
You have to prepare your mind. You have to stay focused. The 1500m is a tough physical race, yes, but it's also psychological.
When I'm warming up, I'm usually not thinking too much about the race. I'm calm, I'm confident. But on the start line, I'm thinking: I will win this.
I always say: if you ask to finish 10th, you'll be given 10th. If you ask for number one, you'll be given number one. That's the approach you have to take going into major finals.
Growing up, my role model was Eliud Kipchoge and he's passed on lessons to me and so many other athletes about how to be disciplined. He's a humble guy, a friend, and we spent time together travelling to the Olympics. What was the chief lesson?
Focus on training, and you will achieve.
But it's a thin line. The biggest mistakes athletes make is when they don't balance training well and get an injury. When there's a big event coming up, they sometimes push too much.
Ahead of the biggest event of my career, the Tokyo Olympics, I was struggling with injury. I had a problem with my hamstring, but I did what I could, managed to get back to good fitness before travelling to Japan. I went there as the world champion. Being Kenyan, the expectation from the people at home is that you win gold, which can be difficult.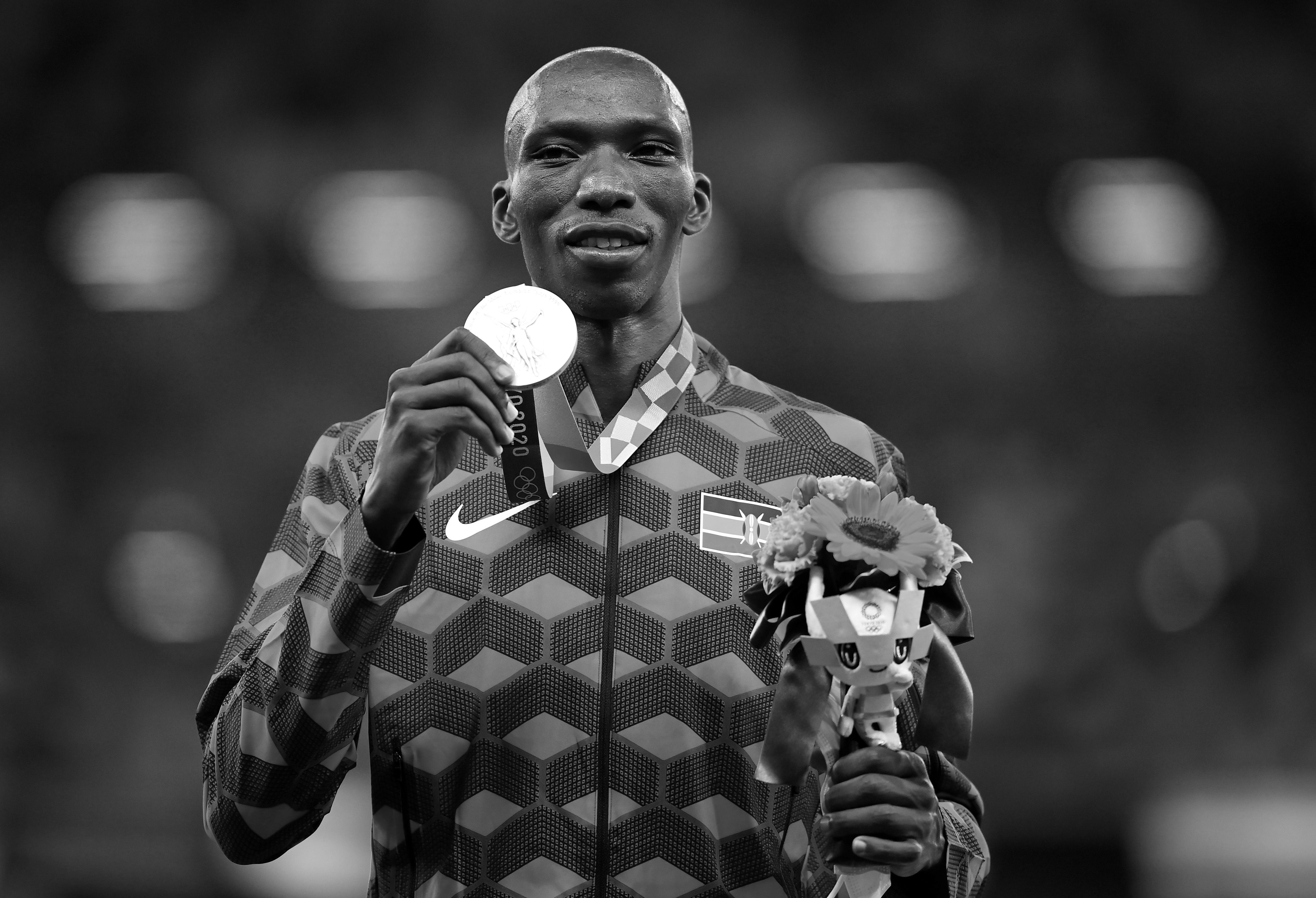 But the truth is: every medal is special, and they're all worth so much.
I learned that in Tokyo.
While I was there, my son was in and out of the hospital back home in Kenya, battling meningitis. It was serious. He recovered in the end, but the situation brought a lot of stress, something I didn't want to mention at the time. I didn't want it to sound like I was making excuses.
Given everything, I was very proud of my silver.
After the race, I gave Jakob Ingebrigtsen a Kenyan bracelet as a token of my congratulations. Jakob is a good racer, young and improving all the time. He's confident, but is also a nice guy. We always have good battles.
My message in giving him that bracelet was that competition is about us coming together, and with that there is always one winner. Sometimes it's you. Sometimes it's not. But coming up second best at the Olympics has given me a lot of motivation – to go back, train harder and rise to the top again.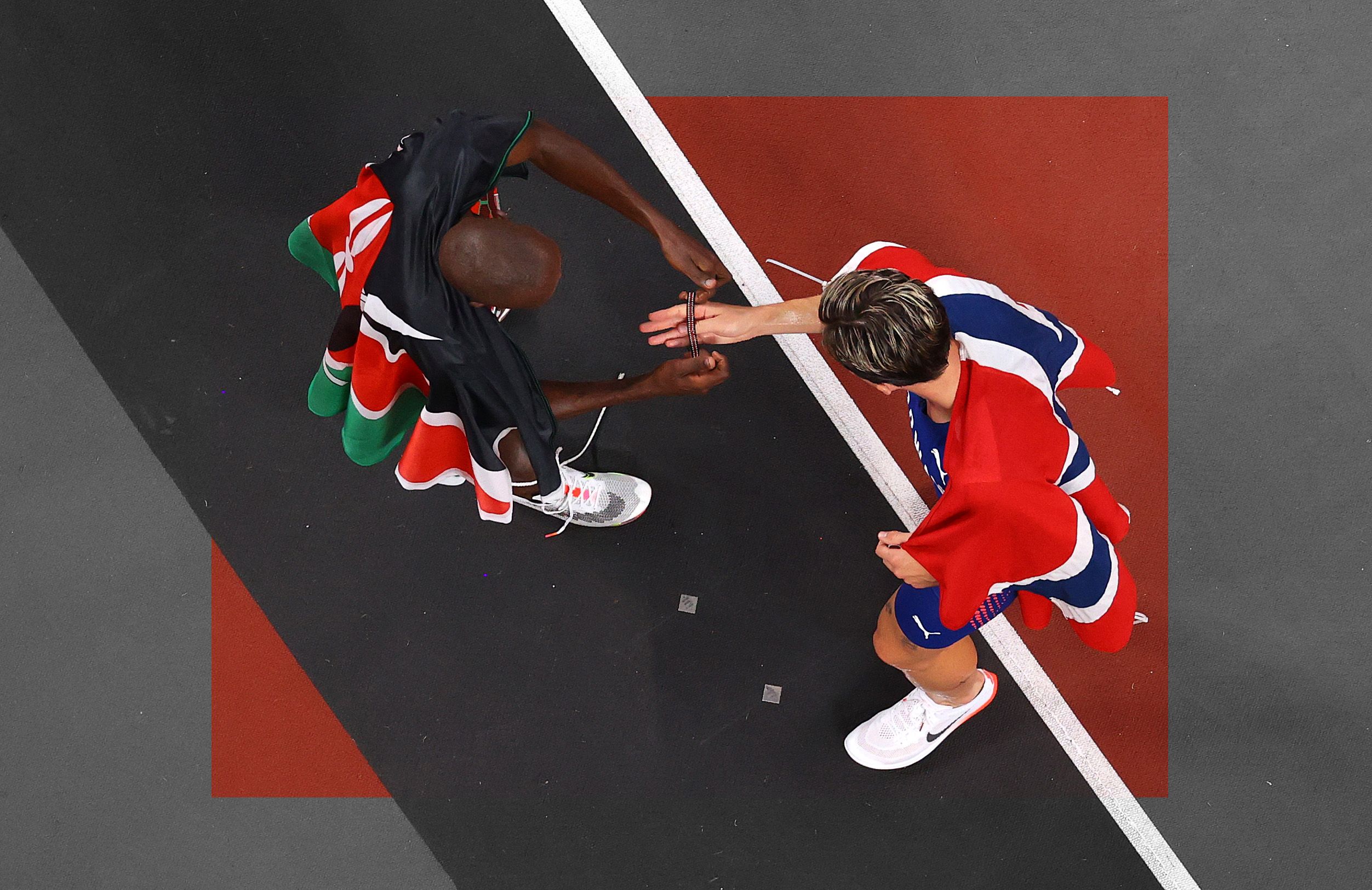 It was a long journey to get there the first time.
I grew up on a farm and, long before I dreamed of being an athlete, I just wanted to be a farmer. As it turned out, running was the thing that enabled that dream to come true.
After making it to the World Relays and the World Championships in 2015, I bought my own farm and these days, I have about 50 acres, growing potatoes, maize, beans and tea leaves.
Before I went to those World Relays in 2015, I'd never been on a plane. I was running the last leg of the distance medley relay, and I was nervous. I took the baton and ran the first 400m in 51 seconds.
Never again.
It was very challenging, but I fought all the way to win silver and, overall, it was a great experience.
After 2015, I learned more from my colleagues about how to run the 1500m, and I gained confidence, experience. I used to watch old races on YouTube, learning more about how to run championships. I kept getting better and better: silver at the World Championships in 2017, gold in 2019. I didn't change anything, but just put in the work under the guidance of Bernard Ouma.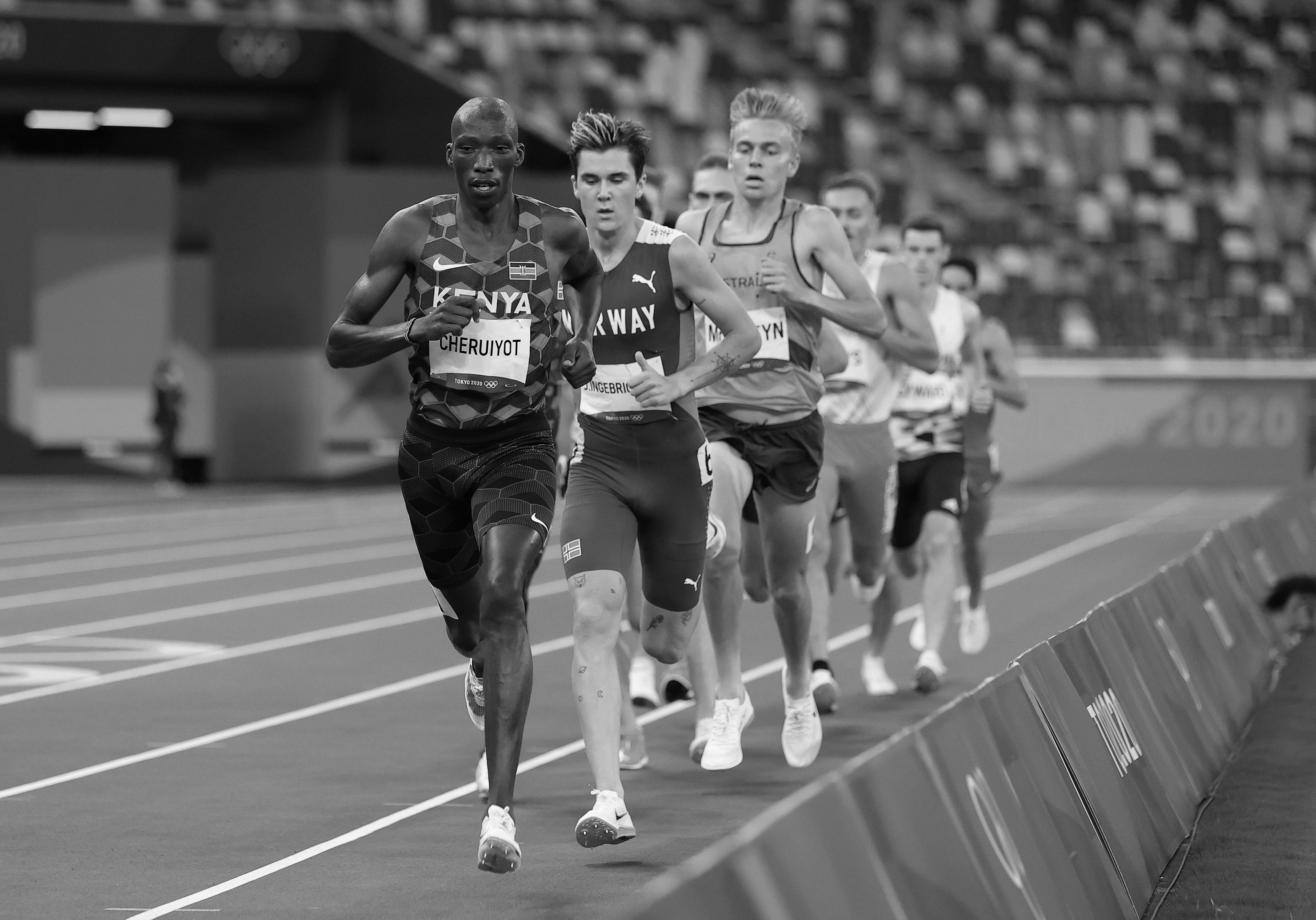 My coach is a nice guy, but a tough guy – he pushes me hard. Sometimes training is no fun, waking up early, pushing yourself through gym sessions, but it has to be done if you want to reap the rewards.
It's what I tell young athletes today: stay disciplined, work hard, and the results will come.
But still, once you get to race day, there's a new challenge.
Since 2019, we have changed the way championship 1500m finals are run. In races before, we often had tactical races. Now we run under 3:30.
Those slow races were not my game. My game was fast races.
Because of that, I've often taken major finals on from the front, and that can be a little scary. You don't know everything about your rivals. Maybe they're in flying form and maybe you'll end up being their pacemaker. But you have to do what's best for you, to balance your effort and then, with 100 metres left, kick with everything you have.
My dream is to get back to the top of the podium. That silver in Tokyo was great, but I want to upgrade it. I need to have the gold.