Nozomi Tanaka after finishing eighth at the Tokyo 2020 Olympics (© Getty Images)
In Japan, there's a grade of honours that goes beyond just the top three in each race. It's called nyu-sho – a title we give to those who finish in the top eight.
Only a few people in every event can get on the podium, after all, and nyu-sho is our way of recognising those who were among the top performers. It's a reason to fight for every place, even in races where a medal isn't possible.
At the Tokyo Olympics, I finished eighth in the 1500m final and that word, nyu-sho, was splashed across the newspapers the next day. In Japan, it's a significant honour, and it meant a huge amount to me.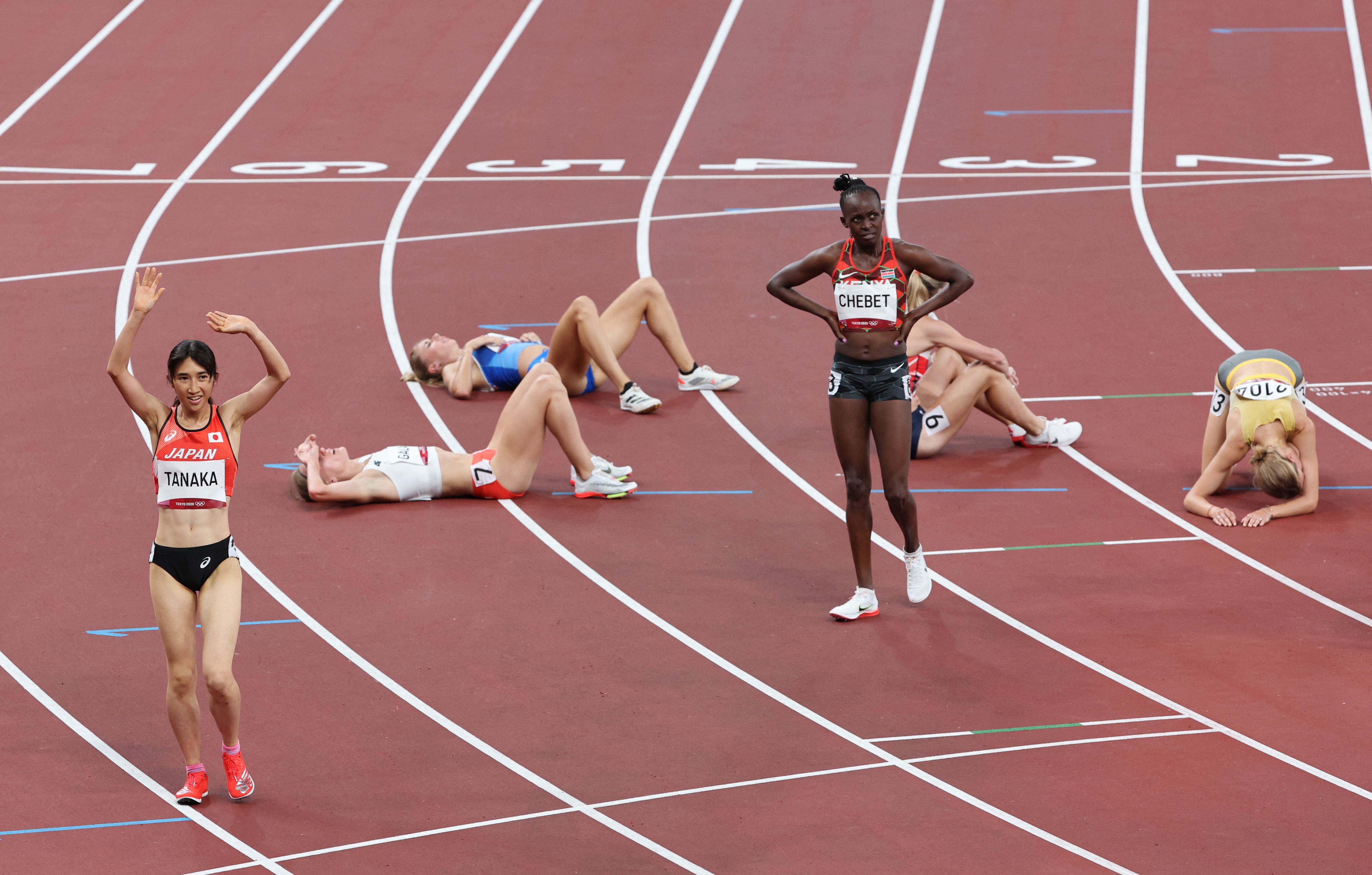 But, of course, there were no fans in the Olympic Stadium that night. Only three or four months later did I truly understand how many people had been paying attention to my 1500m races, and how big a deal it had been. It brought lots of new interest to track events, which are often overlooked in Japan in favour of road races – Ekidens and major marathons.
Why did I choose the track instead of the road? That all goes back to my childhood.
I grew up in Ono, a city in Hyogo Prefecture. Both my parents were runners. When I was a kid, my Mom, Chihiro, was a successful athlete who won the Hokkaido Marathon twice. My dad, Katsutoshi, was a runner when he was younger, and he has coached me since 2019. Some people might not enjoy that, but it works great for us. My dad and I could talk about the sport all day long, and we often do.
My parents gave me lots of advice over the years, but the majority of what I learned from them came not through words but through observation – being around them, getting a sense of how they do things.
I grew up at the track. When my Mom did workouts, I'd go with her and jog along. We sometimes did mother-daughter races together, but I never did well in them in those early years. When I was 11, I started doing some individual races, but it was the same with those: I wasn't even getting nyu-sho results.
When I was 12, though, I didn't belong to a running club, but I enjoyed running by forming a club with local children of the same age. There I started to win some smaller races, and that made me hungrier for more. In 2016, I qualified for the World U20 Championships in Poland and, at the age of 16, I finished eighth in the 3000m, getting an important nyu-sho next to my name.
Two years later, I returned to the same championships, this time in Finland. I thought maybe if it went really well, I could get a medal in the 3000m. The Africans are always super strong, but the coach of our national team advised me and the other Japanese girl to go out fast, believing the Africans might let us go if we did.
That's exactly what happened. At that time, my PB wasn't very good and by the time they started chasing me, it was too late. They couldn't get to me before the finish. I won that race off strength, the ability to hold that fast pace, and the victory caught the attention of various teams and sponsors such as New Balance, who offered their support. That made me think differently about the future.
There's a whole another level ahead of me that I can rise up to.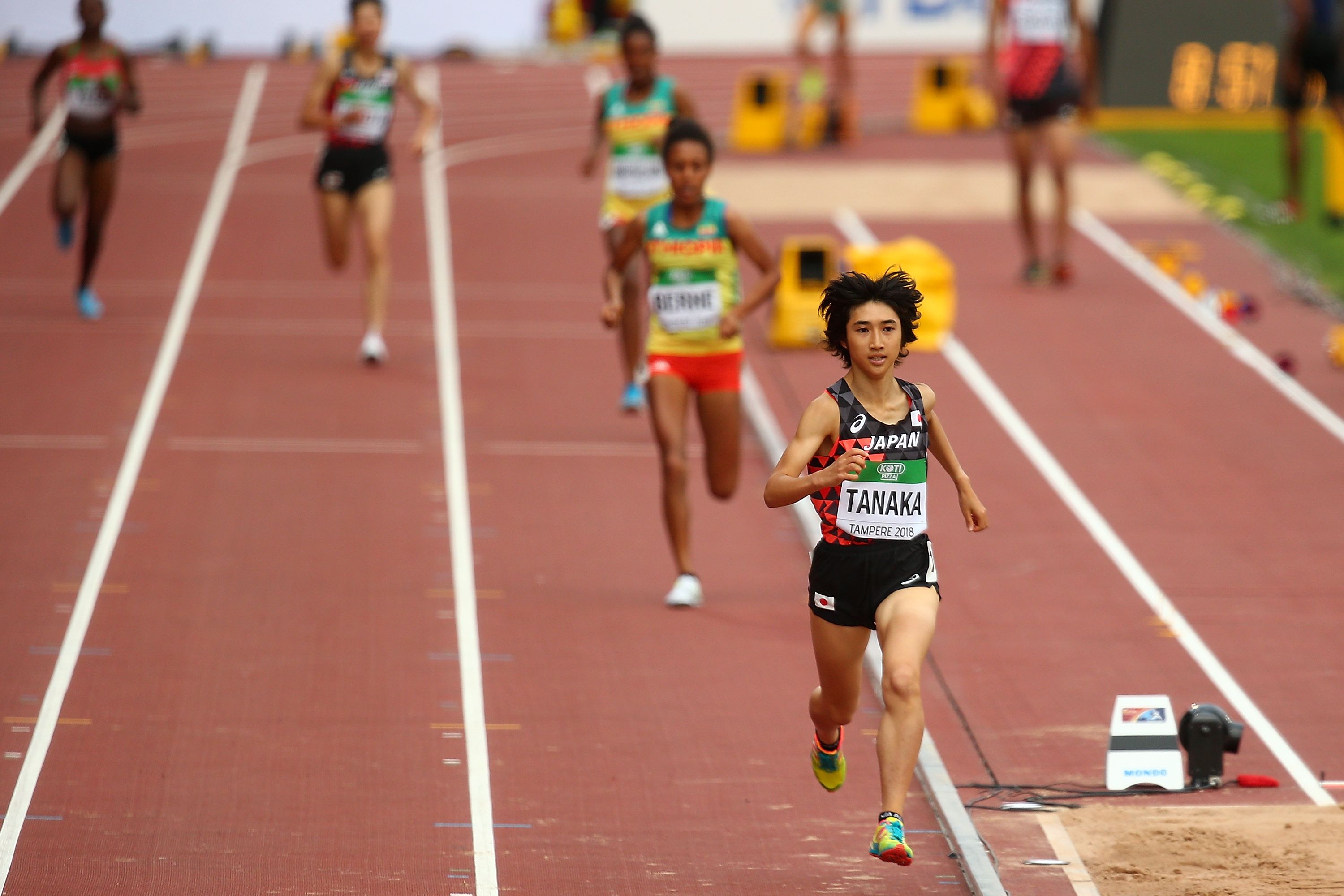 Unlike many distance runners in Japan, I kept my focus on the track through my years at university, even though there is far more attention and plaudits available to runners on the roads.
But things are slowly changing.
The Japanese used to think of the track and road as completely different events, almost like different sports, but the marathon has become such a speed event now and if that's what we're looking at in the future – and it is – then you want to be a track runner for as long as possible to have that speed in your legs.
I can see the 1500m becoming more popular, and there are a few reasons for that: New Balance is putting efforts into it to increase popularity; Two Laps Track Club in Tokyo is putting on some good middle-distance events, which is allowing more people to try out the shorter distances. Another reason is my Olympic result, which seemed to inspire many others.
I still compete on the roads, but these days I just do about two Ekidens a year – it's hard to do more when you have so many track races. Sometimes I feel the pressure to move to longer distances, but that is usually from runners who are simply more interested in the marathon, those who don't fully appreciate the allure of the track.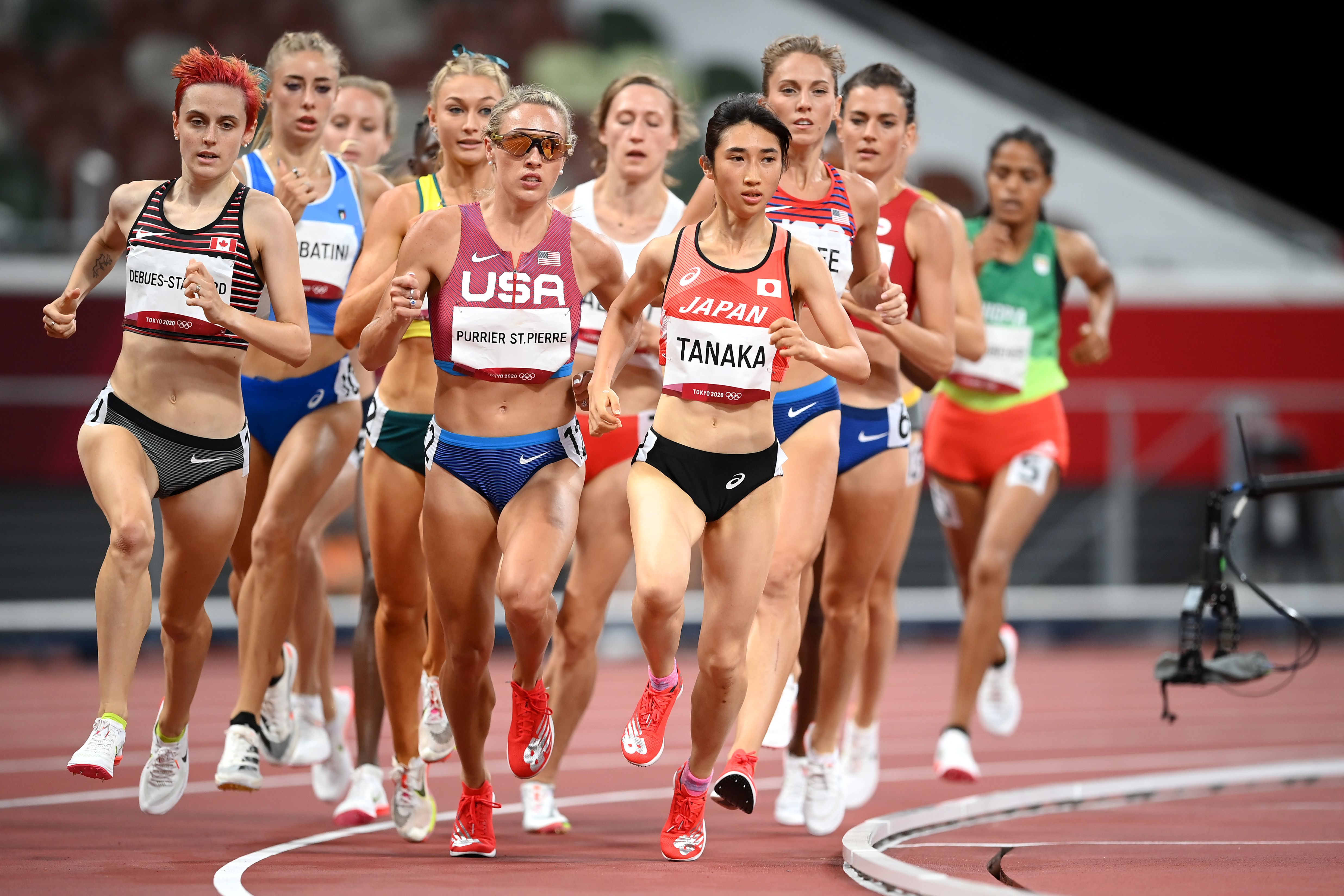 Since I finished university, I've been a full-time athlete and I plan to follow through on that in the years ahead, to see where it leads. Given what my Mom achieved in the marathon, I can definitely see myself trying that at some point but, for now, I'm sticking to the track.
The 1500m is my favourite distance, but I like to try out different events. At the World Championships in Oregon last year I did three – the 800m, 1500m and 5000m – but trying to do that meant my performances were average. Moving forward, I'll put more focus on one, maybe two events. And where I focus will be based on how it all goes at the World Championships. I'll go for whatever event I have the best chance in.
So far in my career, I've experienced what it's like to win gold at junior level, but I'd love to win a major race at senior level, too, like on the Diamond League circuit. That would be the dream.
I know that when I look at track races in Japan, my achievements are having some effect. Especially that nyu-sho at the Tokyo Olympics.
In high school girls' middle-distance races, I can see the numbers growing, the standards rising. That gives me hope for the future. Japan has a long and proud tradition on the roads, and I'm sure that area will remain as popular as ever, but more and more athletes are starting to believe they can compete with the world's best on the track – achieving nyu-sho results and medals.
And in time I have no doubt that they will.