Ciara Mageean wins the 2022 Brussels Diamond League (© Dan Vernon for Diamond League AG)
I can remember sitting in the cafe in Dublin, in tears, looking across at my old coach Jerry Kiernan. I was 20 at the time, and facing surgery on a bone spur in my ankle that had plagued me for the previous year.
I'd been told there was an 80-85% chance it would make the pain go away. That meant there was a 15-20% chance it wouldn't. The latter was a terrifying prospect.
What am I going to be if I'm not The Runner?
For so many years, that's how everyone knew me and while they only ever meant well, trying to be supportive, when you hear that enough times you intrinsically start to refer to yourself that way. The Runner becomes your identity.
But Jerry was a wise old soul, an Olympic marathoner himself, and he taught me that I was so much more. I was special on my own, as a person, not just The Runner.
He also taught me something else. Yes, my U23 career was wiped out with injury, but as he sat opposite me in that cafe, he told me something I needed to hear.
"This injury will come good," he said. "And it'll give you longer in the sport."
I wish he was around to see his prediction come through.
Last year, at the age of 30, I had the best season of my career: silver at the Commonwealth Games and European Championships; a Diamond League win in Brussels, in an Irish record of 3:56.63; runner-up at the Diamond League final in Zurich, behind the greatest 1500m runner of all time.
To an outsider, the breakthrough happened fast but, for me, this was the accumulation of 10 years of work. I sometimes think back to how I was as a teenager, and how different I thought this path would be.
Back then, Sonia O'Sullivan was my idol, and when I started breaking records, winning underage medals for Ireland, people started comparing me to her. That could be seen as a burden, but I always found it an honour to be mentioned in the same breath as her. Sure, I had pressure to succeed, but it only ever came from me.
Knowing what I know now, what would I tell my teenage self?
To trust the process, and learn to be a little bit selfish, because you have to make tough decisions that are right for you.
I'd tell her to stop and smell the roses, to enjoy those little moments of success, acknowledging how special they are instead of being all-in, all the time.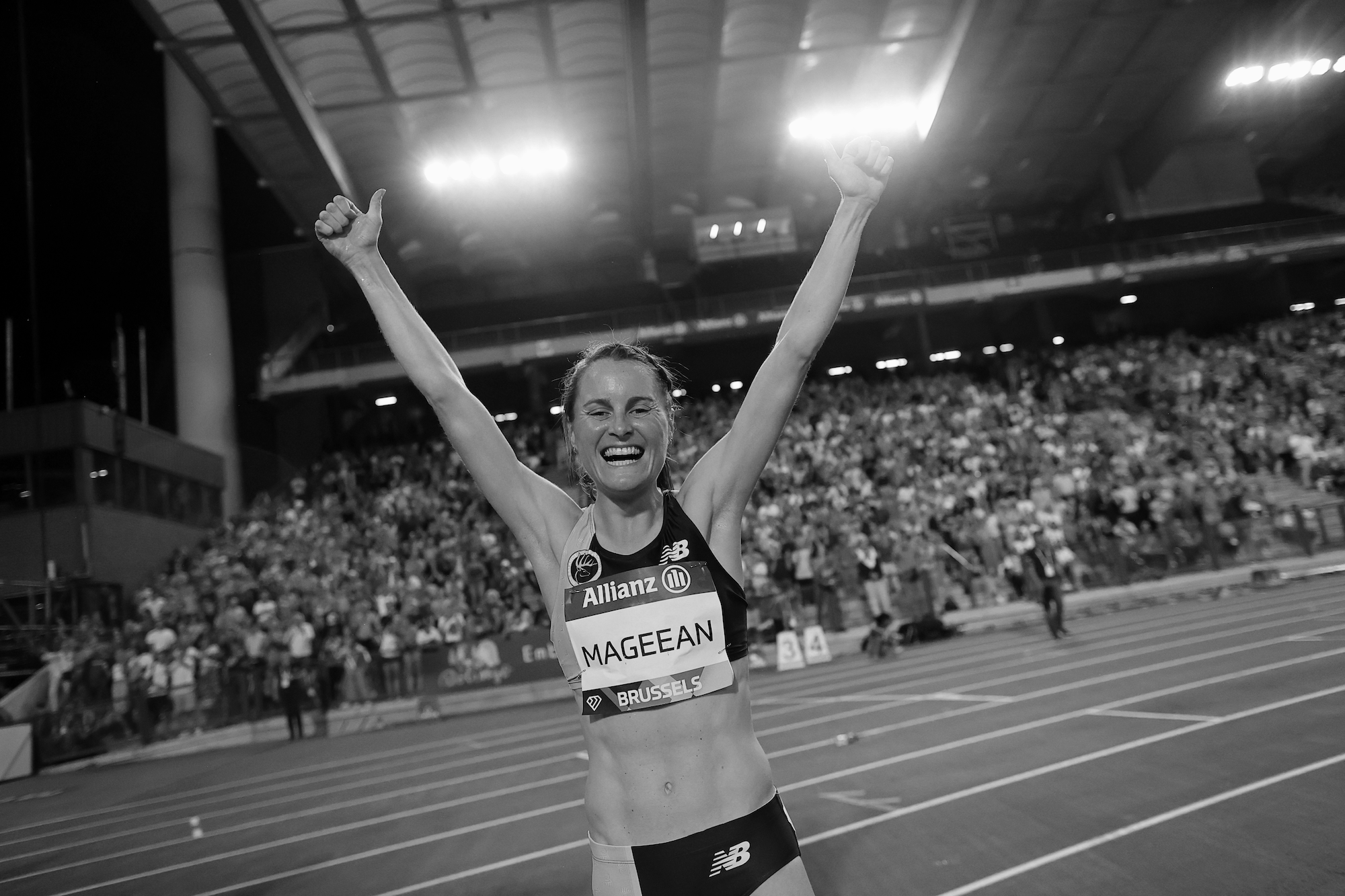 I'd also tell her she's tougher than she thinks.
I had a rocky transition to the senior level, and that taught me the next season isn't a given. Ever. I was reminded of that at an awards ceremony a few months ago. There was a young, Irish record-breaking swimmer there, and I couldn't help smile as I listened to her being interviewed about her achievements. It reminded me of my younger self.
Why would I sit and dwell on that? Next race. Next season.
When you're that age, you think you'll keep winning medals, whereas now I know better. It's why, last summer, I made sure to stop in those moments and listen to the crowd, to smile and tell myself: This is what it's all about.
Young Ciara was always eyes-on-the-prize, and didn't take time to reflect on how good – and rare – these moments are.
As I've got older, I've come to accept I'm not an island. Showing concern about being injured or having anxiety about your performances is not a weakness, and you should be open about those things. As a youngster I held my worries close, trying to put up a brave face, but talking to my coaches and my sports psychologist showed me the best way forward.
I'd also tell my younger self: don't be afraid to have a bit of fun.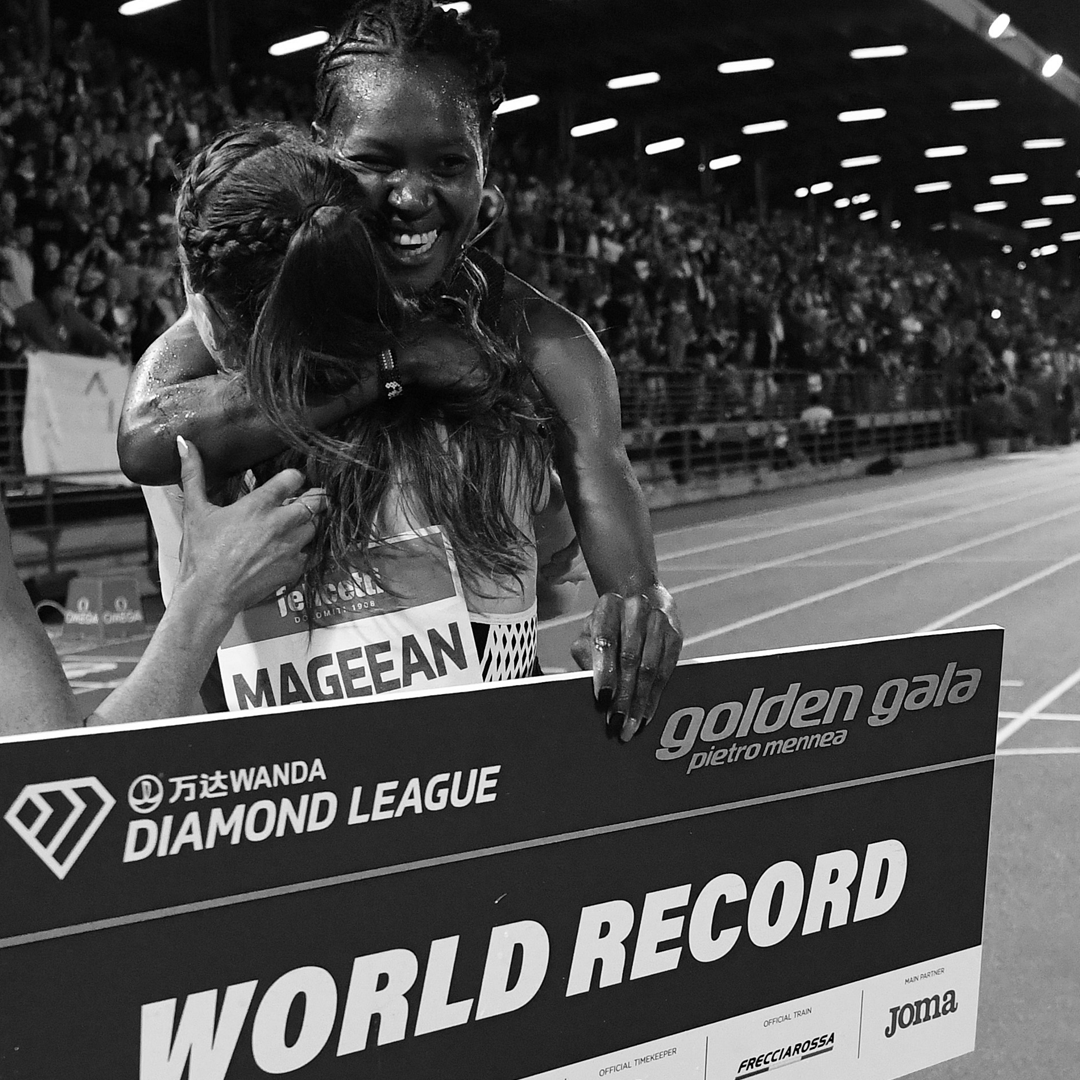 There are some athletes who live the life of a hermit and if that works for them, great, but I realised if I'm happy and cheery, being sociable, then I'll run better. I was injured a lot at University and I never went out. I reflect now and think: Why was I so strict? I did my rehab every day, and then I'd stand at Jerry's sessions, watching other athletes train. It's easy to say these things in hindsight, but sometimes you can take yourself too seriously.
I would have preferred a smoother path to the senior level, but I'm glad I went through what I did; it taught me an awful lot. The athletes who don't get hurt are few and far between, and young Ciara did pretty well at handling it. Sometimes I wish I could go back to her mindset because she had something special.
There are, of course, some things I'd do differently.
Proper fuelling is essential for athletes and, as a kid, I was lucky I never had any issues with it. I combined running with a team sport, camogie, and I ate like a horse, bringing a bigger lunch to school than my dad brought to the building site. During those years when I was developing, it helped me keep my periods, and I laid down a strong bone density.
The issues came when I was at university. I grew a lot in my late teens and started to have lots of aches and pains. Socially, things were also hard. I moved away from home, away from my closest friends, and felt very lonely. It took me a while to find my clan.
In 2017, I developed a problem with under-fuelling. I'm lucky it was never an eating disorder – it wasn't a deliberate thing – but it affected me on the track. I was having all these unexplained underperformances, and I didn't know why. But I just wasn't hungry. I'd get in from training and I didn't want to eat my dinner, and my boyfriend would be splitting it up like I was a kid, telling me: At least eat that much.
To any athlete who experiences this: reach out for help. It doesn't mean you have a full-blown eating disorder, but sometimes you need to just go to someone and say: I find it really hard to eat in the evenings and it's worrying me a bit. Can you help?
I didn't do that soon enough, and it cost me that season.
But you often only learn this stuff the hard way. Over the years, I've picked up lots of lessons.
I know now that altitude camps work really well for me before a major champs, whereas some athletes prefer to race all the way up to the big showdown.
I've also learned that whenever you're really happy in life, it reflects in your running. One part of the reason I ran so well last summer was that I felt really content outside of athletics. My sister got married in July, and when I realised the date was during the lead-up to the Commonwealth Games, I didn't fret, but accepted it and came down from altitude a little earlier, telling myself it's okay to have a bit of fun.
I have a wonderful team around me, with Helen Clitheroe taking over as my coach from Steve Vernon last year. Both have been fantastic in getting me to where I am. Helen is someone I looked up to as a young athlete, and she's taught me to trust myself, giving me autonomy over my career. It had a direct impact last year.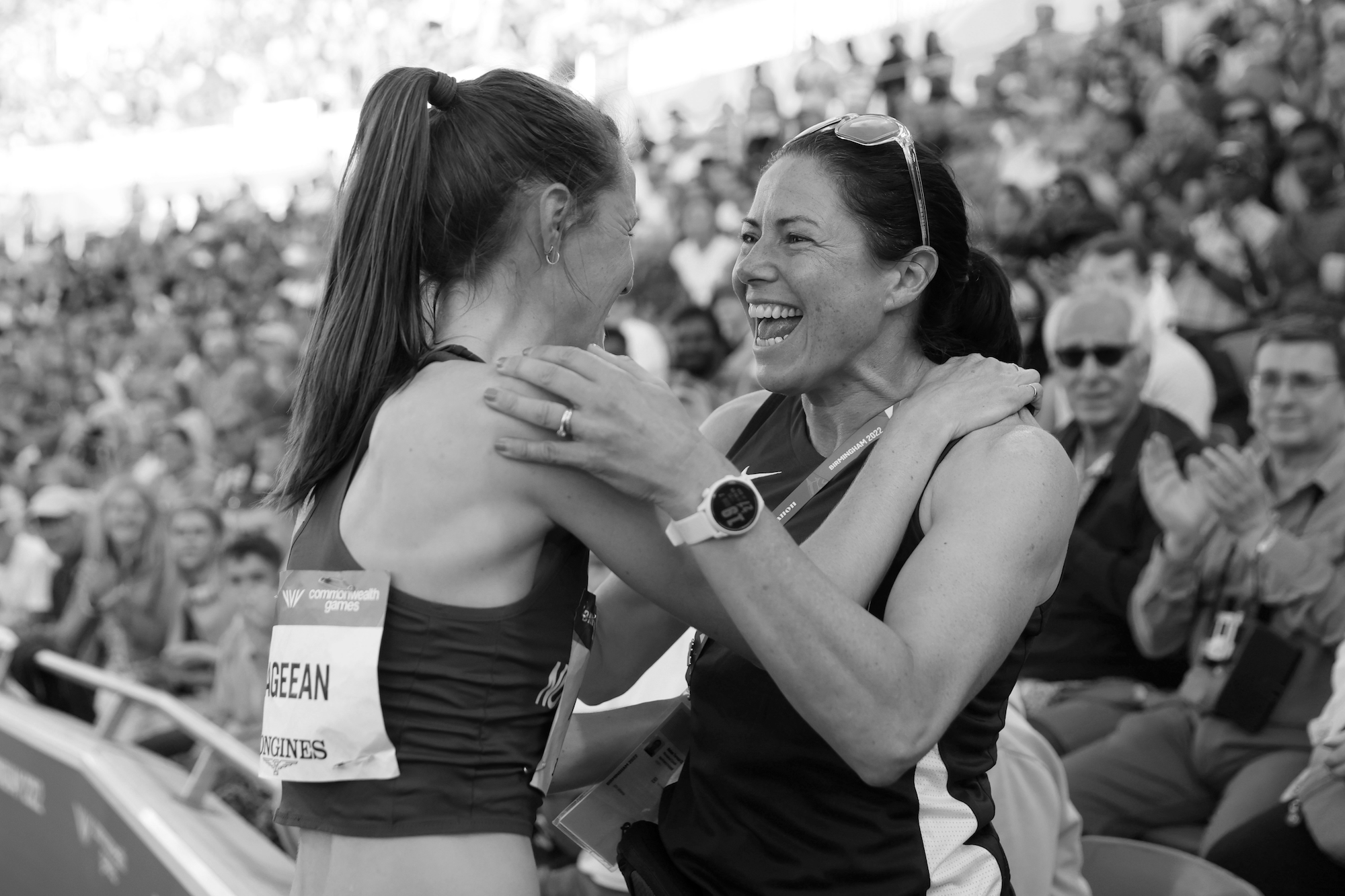 For so long, I thought I could be a 3:56, 3:57 runner and when I saw 3:56 on the clock that night in Brussels, it almost didn't seem real.
It was strange, one of those races people talk about when you're just in the zone. I don't understand how you can run 3:56 and feel amazing the entire time, then go to the Fifth Avenue Mile a couple of weeks after and feel terrible, while running slower, but that's the beauty of the sport. You never know what's coming.
Sometimes I look back on last summer and think, I can't believe I did that. But then I remind myself it was exactly what young Ciara thought she'd do. I always believed I'd be up there in Diamond Leagues, that I could win a world or Olympic medal.
During the roughest parts of my career, I never thought about walking away, but I did begin to lower that bar. Maybe I'll be a finalist.
But last year's breakthrough showed me the dream I had as a teenager is still alive and well. Sometimes you just need a little proof to back it up.