Faith Kipyegon and Timothy Cheruiyot in 1500m action (© Getty Images)
Women's 1500m
Entries | timetable | world rankings | 2021 world list | world all-time list | how it works
The outcome of the women's 1500m may be most influenced by whether world champion Sifan Hassan decides to do the event or not.
At the time of writing, Hassan was still considering which combination of the 1500m, 5000m and 10,000m she would take on in Tokyo.
Having become the first person to combine the 1500m and 10,000m successfully at the World Championships in Doha in 2019, Hassan has made it clear that she is seeking a fresh challenge in Tokyo.
At first, that appeared to be the 5000m-10,000m double but that combination has been done before and after defeating Olympic champion Faith Kipyegon over 1500m at the Wanda Diamond League meeting in Florence in June, the Ethiopian-born Dutchwoman began to consider taking on an unprecedented distance treble.
For an athlete who has yet to win an Olympic medal, that would be an extraordinarily brave choice, particularly given that the 1500m and 5000m schedules cross over. The 1500m heats will be held on the morning of August 2, with the 5000m final that evening.
But Hassan does seem willing to take on this monumental challenge. The 1500m remains close to her heart as the event in which she made her name internationally but it will not offer her an easy ride.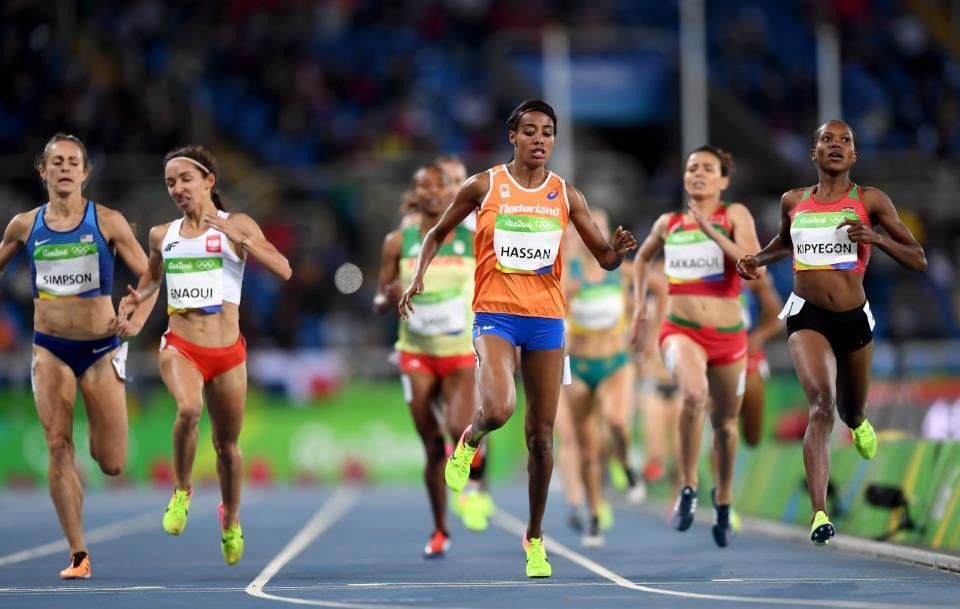 The resurgent Olympic champion Faith Kipyegon will be a much tougher opponent than she was in Doha, which was just a year after she gave birth to her first child.
On that occasion Kipyegon (3:54.22) finished a well-beaten second to Hassan (3:51.95) but with almost two more years of training behind her, the determined Kenyan finally turned the tables at the Diamond League meeting in Monaco earlier this month, when she produced a brilliant performance to win in 3:51.07, the fourth fastest time in history.
This underlines the danger for Hassan: that she will be picked off by specialists on fresh legs in each of her three events if she embarks on the high-risk strategy of tripling.
The 27-year-old Kipyegon has an exceptional championship record, having won or finished second in every major 1500m championship final she has contested since 2014, and has demonstrated that she is in career-best form.
Such is the pool of talent in this event that she is not the only one in that situation. Britain's ever-reliable Laura Muir has been on the cusp of a global championship breakthrough in this event for some years and is near her best with a 3:55.59 clocking this year that makes her the third-ranked contender.
Ethiopia's world indoor record-holder Gudaf Tsegay has elected to focus on the 5000m, leaving Freweyni Gebreezibeher Hailu as her country's top contender (3:56.28 for third place in Monaco) in this event. Her sister Lemlem Hailu and world U20 800m champion Diribe Welteji, who set an Ethiopian U20 record of 3:58.93 in Hengelo, make up the rest of the Ethiopian team.
Two other Tokyo-bound women have broken four minutes this year – US champion Elle Purrier St Pierre (3:58.03) and Australian Linden Hall (3:59.67). Both will come into medal contention if the Olympic final develops into a typical 'sit-and-kick' championship race, which is more likely if Hassan opts out as she tends to run aggressively to bring her superior endurance into play.
The complexion of the event will change immediately based on her decision.
Nicole Jeffery for World Athletics
Men's 1500m
Entries | timetable | world rankings | 2021 world list | world all-time list | how it works
In recent years, there's been no stopping 1500m sensation Timothy Cheruiyot who'll start as the man to beat when competition gets underway on Thursday 3 August.
The 25-year-old Kenyan was unbeaten over the distance in 10 races over two years, a streak that included the Diamond League final and World Championships in 2019. An off day at the Kenyan Trials last month put an end to that win streak, but he bounced back quickly, logging convincing victories at the Oslo and Monaco stops on the Wanda Diamond League. At the latter he produced a sensational 3:28.28 lifetime best to pad his hold on the No.7 spot on the all-time list – and, more importantly, to illustrate to Kenyan team selectors that he did indeed deserve a spot on the Tokyo-bound squad.
His penchant for running fast from the front has electrified the event and could turn this year's final into an all-time classic – a fast, furious and feverish battle forcing the field to leave absolutely everything on the track.
For the fourth time in the past five years, Monaco's Herculis produced the year's fastest race. Cheruiyot was first across the line each time, and often had some fast company.
This year that included Jakob Ingebrigtsen, one of the sport's most precocious talents in recent memory. The Norwegian star has been one of the finest 1500m runners on the planet since 2018, making it easy to forget that he's just 20 years old. He won the 1500m/5000m double at the 2018 European Championships at just 17 and last year, before his 20th birthday, broke the European record in the event, clocking 3:28.68 to become the eighth-fastest man of all time.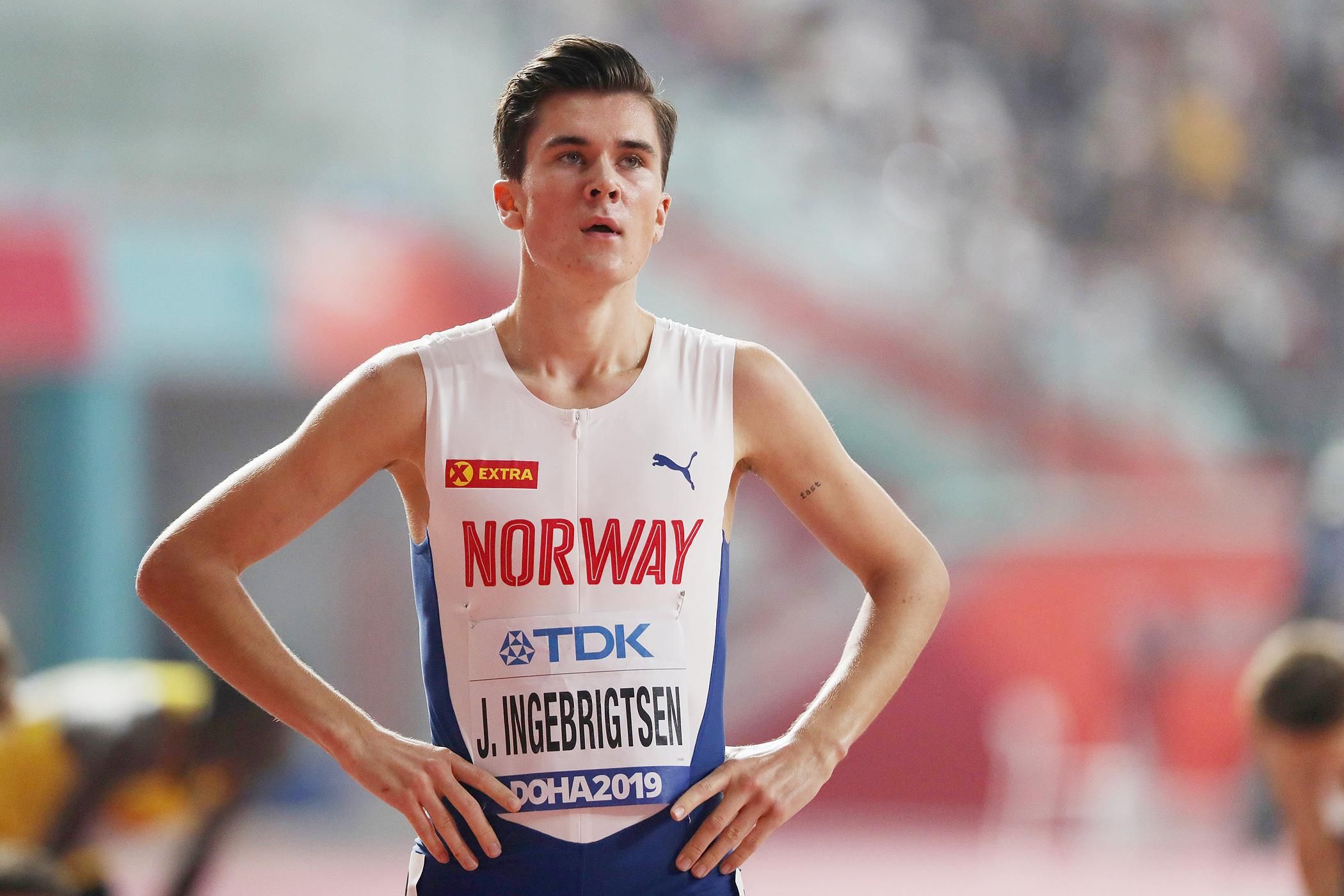 Ingebrigtsen was nearly as fast in Monaco earlier this month, clocking 3:29.25 to finish third – despite missing the previous two weeks of training due to a bacterial infection in his throat.
"I didn't know what to expect but I managed to run fast for the entire race," he said. "So as long as I can train well the next couple of weeks I know I'll be even better in Tokyo."
His goal?
"To win of course."
The only thing that may work against him is the fact he'll have potentially two rounds of the 5000m to contend with in and around the three rounds of the 1500m.
Another runner capable of having an impact in the "fast and furious" narrative is Stewart McSweyn, the 26-year-old Australian who lowered the Oceania record with his 3:29:51 run in Monaco. He's raced well all season, winning the mile at the Bislett Games in Oslo with 3:48.37, also an area record, and finishing second at the Doha Diamond League.
Others to consider in the medal hunt include Samuel Tefera, the world indoor champion, who leads the Ethiopian squad. The 21-year-old will arrive in Tokyo in the shape of his life after a 3:30.71 lifetime best in Monaco. He'll be joined by trials winner Teddese Lemi, who has improved to 3:31.90 this season.
Cheruiyot will be joined by Charles Simotwo, the Kenyan Trials winner who lowered his career best to 3:30.30 in Monaco to give Kenya a solid 1-2 punch.
Don't rule out Pole Marcin Lewandowski, who manages to snatch medals at most major championships, most recently at the 2019 World Championships where he fought his way to bronze. The 34-year-old doesn't have an Olympic medal to his credit, but a 3:30.42 national record, also in Monaco, suggests he's in form to finally collect one.
Meanwhile, Josh Kerr, a 2019 World Championships finalist, is the fastest Briton this year with 3:31.55. He'll team with Jake Wightman, who joined the sub-3:30 club in Monaco last year, clocking 3:29.47.
Matthew Centrowitz, who famously controlled the tactical 2016 Olympic final almost from the gun, will be back to defend his title, but history won't be on his side. Only one man has ever managed a successful Olympic title defence over the distance: Sebastian Coe in 1980 and 1984. If the pace is fast, speed won't be on his side either – Centrowitz hasn't dipped under 3:32 since 2018. But that wasn't an issue in Rio.
USA's best hope could lie with the fast-finishing and Cole Hocker, who won the NCAA indoor mile and 3000m double on the same day back in March, then won the outdoor NCAA 1500m title just a few days after his 20th birthday and then claimed victory at the US Trials. The versatile runner has a PB of just 3:35.28, but if the race becomes a sit-and-kick affair – which, given Cheruiyot's presence, may not be the case – Hocker's chances will improve.
Bob Ramsak for World Athletics