Fred Kerley during a visit to the Otsuna Elementary School in Yokohama (© JAAF / Manabu Takahashi)
Fred Kerley and Yokohama school children traded their wisdom on sprinting and sustainability during a visit the world 100m champion made to the Otsuna Elementary School ahead of the recent Seiko Golden Grand Prix.
USA's Kerley, who won the 100m at the World Athletics Continental Tour Gold meeting in the Japanese city on 21 May, met with students as part of the school's Education for Sustainable Development programme.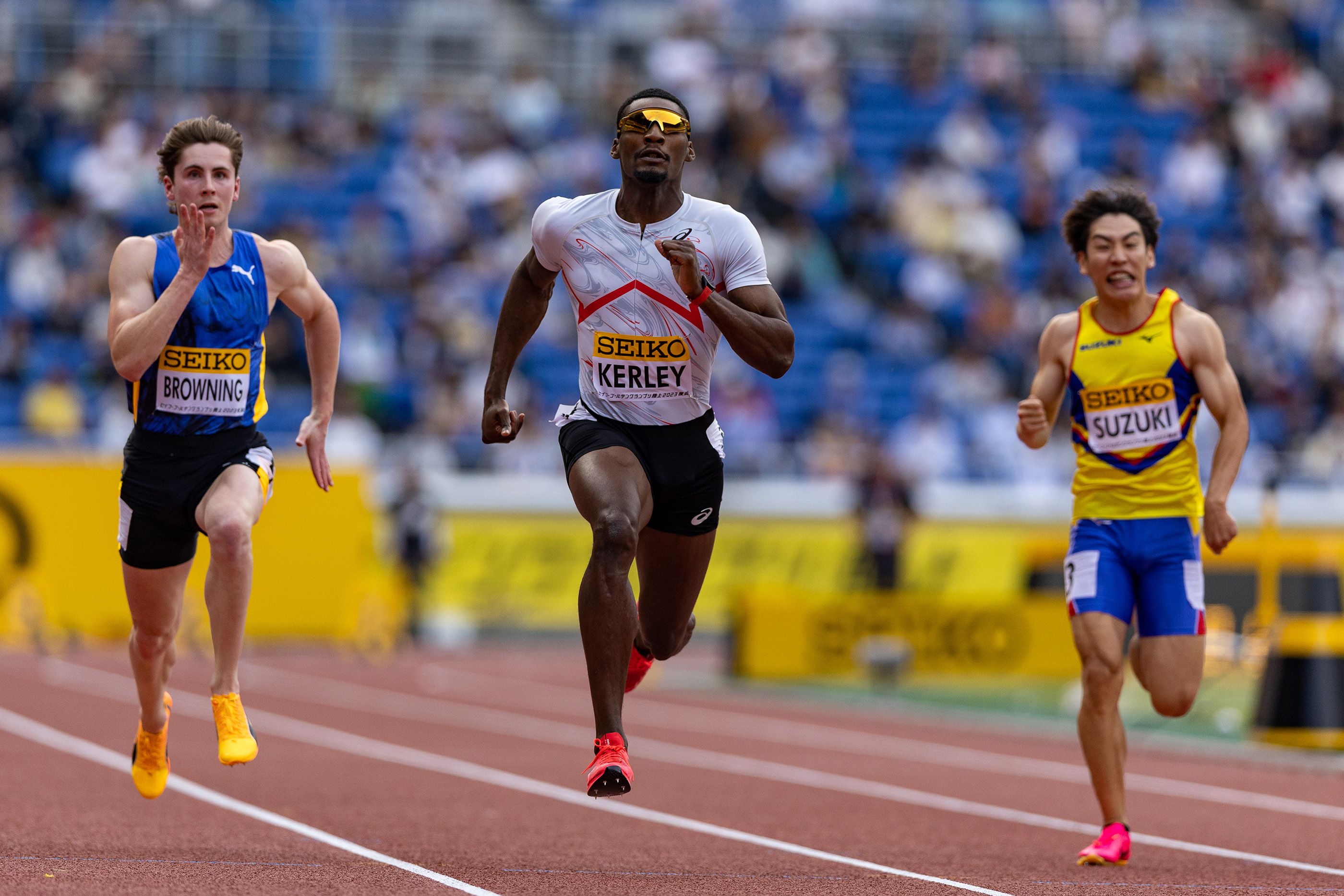 Fred Kerley on his way to a 100m win in Yokohama (© Michael Thomas)
During his visit Kerley listened to student presentations, held a clinic on how to run faster and raced against some of the children.
The visit forms part of the Japan Association of Athletics Federations (JAAF) 'Sustainable Development Goals' initiative #LetsThink_ , which encourages the athletics family to contribute to sustainable development goals and various social issues through the sport of athletics.
Yokohama City and the JAAF teamed up to deliver an opportunity to school children to drive their interest toward international understanding, diversity and inclusion, and achieving wellbeing through sport. The aim of the event with Kerley was to have the children open their eyes to the world and deepen their interest in sport, including athletics, as they spent time interacting with a top-class athlete who has travelled around the globe.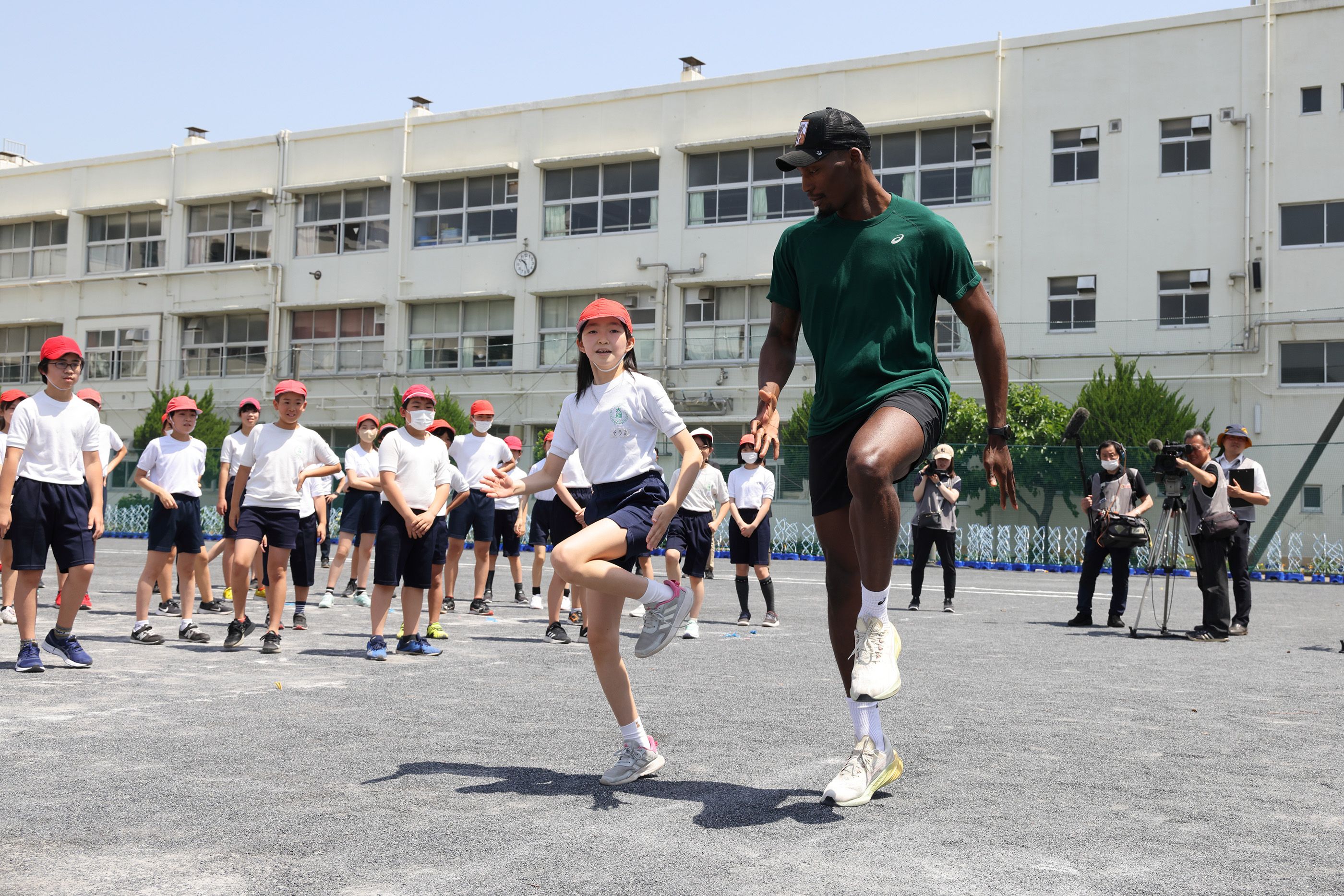 Fred Kerley demonstrates some sprint drills at the Otsuna Elementary School in Yokohama (© JAAF / Manabu Takahashi)
Five groups of children made presentations to Kerley on topics including 'mechanism of global warming', 'protecting sea life abundance' and 'think about climate change' and the sprinter said: "It was a great presentation. I learnt something new today."
Then it was Kerley's turn to share his knowledge, as he held a running clinic featuring sprint tips and drills.
The 28-year-old introduced a high-knee drill, emphasising the importance of keeping good posture and staying tall. He also took part in a rock-paper-scissors drills warm-up with the children and then demonstrated his speed to the whole school of more than 850 before racing some of the students.
Ikumi Kodama for World Athletics