Karsten Warholm and David Moorcroft with a picture of Svein Arne Hansen at the Bislett Stadium (© Andre Hjorteseth)
On Thursday (18) in Oslo's Bislett Stadium, the Svein Arne Hansen Memorial Room was officially opened at a ceremony attended by two Bislett world record-breakers: Karsten Warholm and David Moorcroft.
European Athletics President Svein Arne Hansen died in office on Saturday 20 June last year at the age of 74, after failing to recover from the stroke that he suffered in March 2020.
Hansen had served as the meeting director of the world famous Bislett Games for 24 years, during which time it was a member of the Grand Prix, Golden Four and the Golden League.
Appropriately, the ceremony to mark Hansen's memory was organised by the Bislett Games' current meeting director Steinar Hoen and attended by Hansen's widow Jamme, their children and grandchildren.
World Athletics President Sebastian Coe, who was unable to attend as he was chairing the World Athletics Congress, sent a video message which included this poignant reflection: "With Svein Arne's death, athletics lost a hugely popular, passionate supporter, an ultra-professional meeting director and administrator. I lost one of my closest friends."


Bislett's world record past meets its present
The afternoon's event in the new room commenced with historic donations to the World Athletics Heritage Collection and the Museum of World Athletics (MOWA) by two famous world record-breakers from the history of the Bislett Games.
Britain's David Moorcroft donated the right shoe which he wore when setting a surprise 5000m world record in Bislett on 7 July 1982 (13:00.41) that improved Henry Rono's mark by nearly six seconds.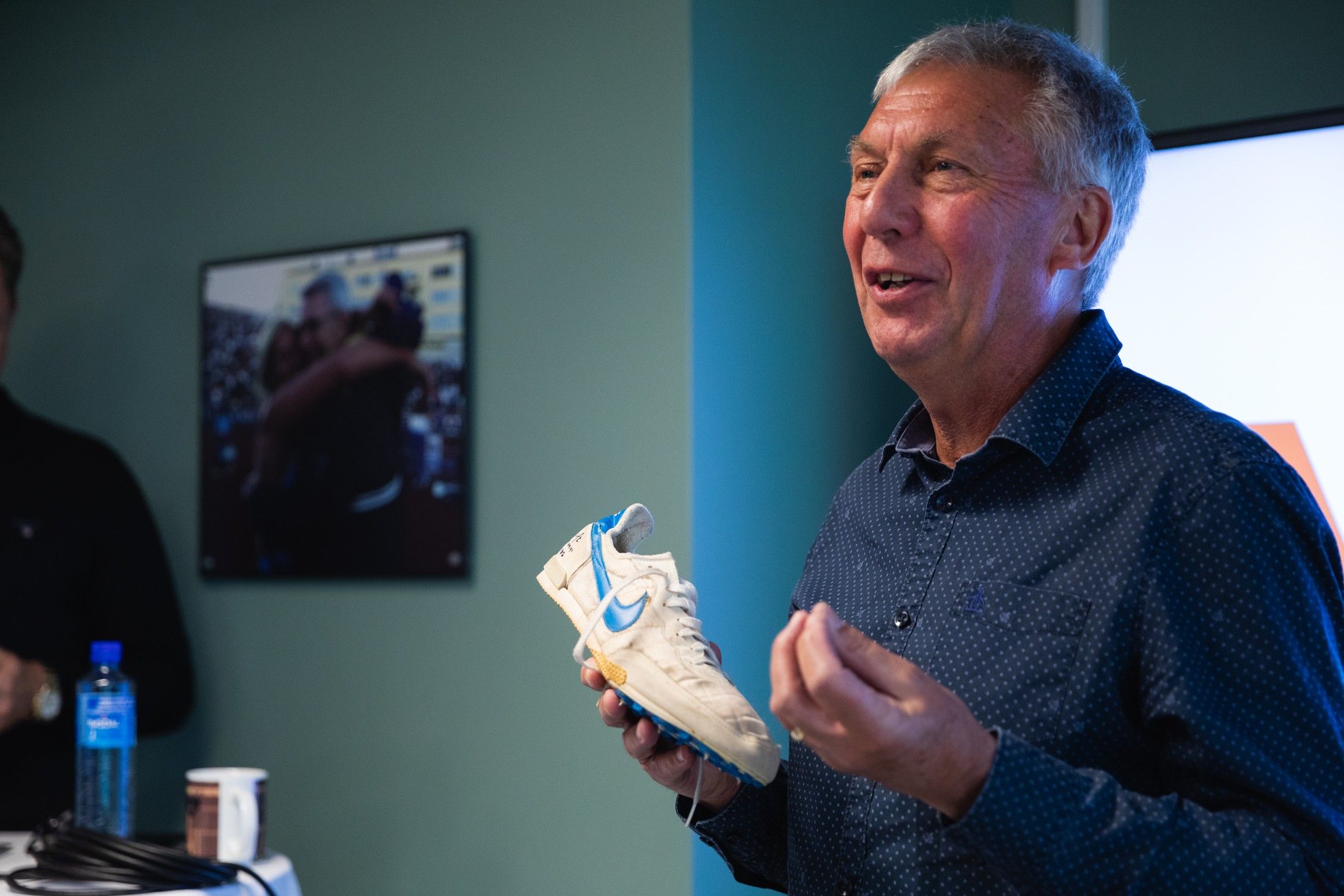 (© Andre Hjorteseth)


"I am very pleased my world record spike is now part of MOWA. It has been stored at home all these years. The other shoe and my vest I loaned out a long time ago. I don't have my number, which I gave away to someone in the crowd in Bislett," said Moorcroft.
Click here to read a feature story: The night that Moorcroft took Bislett's breath away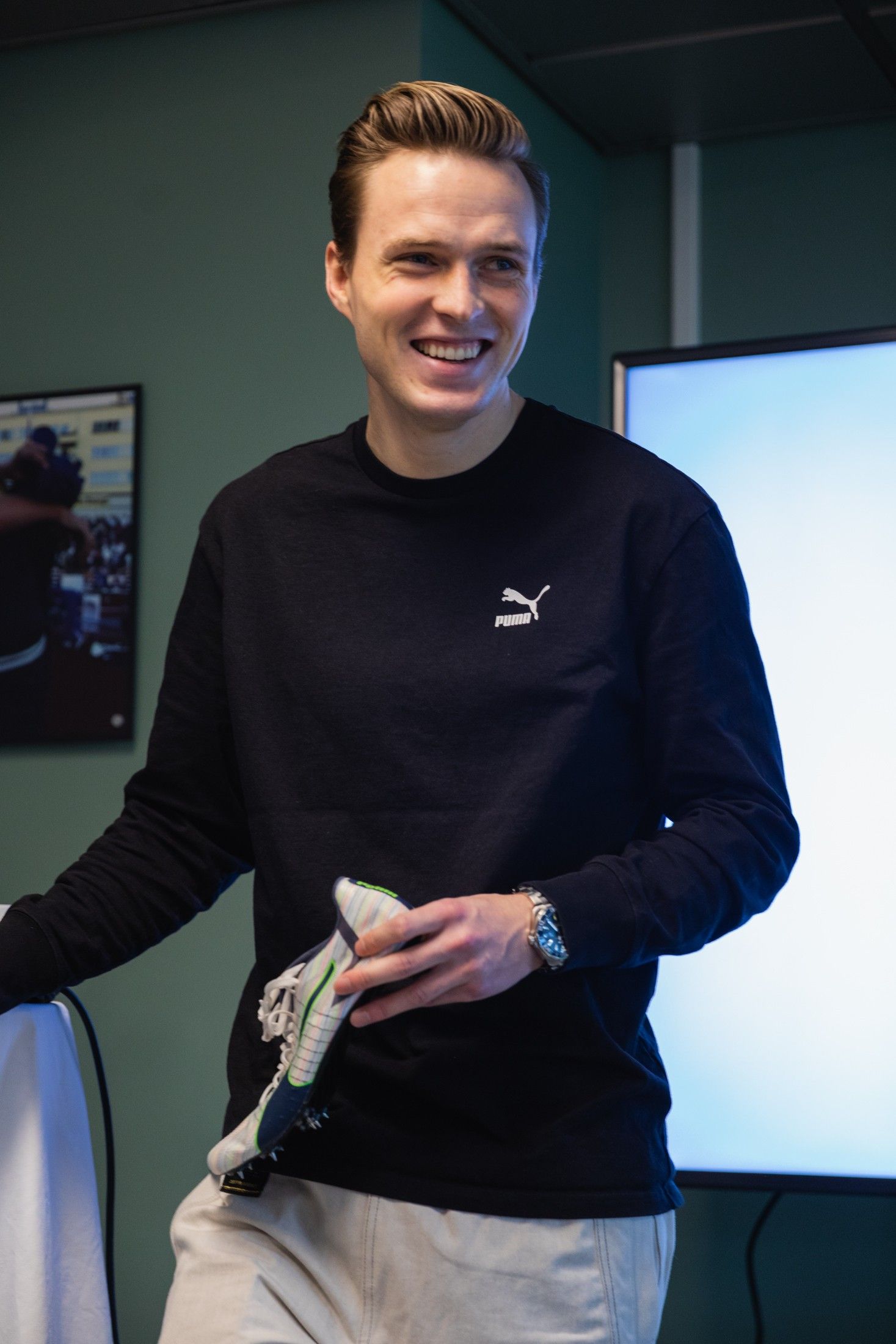 Norway's Karsten Warholm, the current world and Olympic 400m hurdles champion who broke Kevin Young's 29-year-old world record in Oslo on 1 July 2021 (46.70), in turn presented one of the spikes (left shoe) which he wore on that occasion.
"I look forward to the display of my shoe in Eugene next summer at the World Championships and to seeing the 3D spin when it enters the museum," commented Warholm. His world record spike will join MOWA's displays before the end of this year.

On 3 August, when winning the Tokyo Olympic title, Warholm smashed the world record again with a 45.94 run.
Sadly, Hansen never lived to see 'The Viking' break the world record or win an Olympic title. He would no doubt have been especially delighted by Warholm's participation in Thursday's tribute to his lifelong contribution to the sport which he loved.


Heritage Plaques honour Bislett Games and Waitz
During the ceremony two World Athletics Heritage Plaques were also unveiled in their permanent locations in the new room.
The World Athletics Heritage Plaque is a location-based recognition, awarded for "an outstanding contribution to the worldwide history and development of the sport of track and field athletics."
The first plaque unveiled honours the history of the Bislett Games, which was founded in 1924, and its marquee event the Dream Mile (awarded 2019; category 'Competition').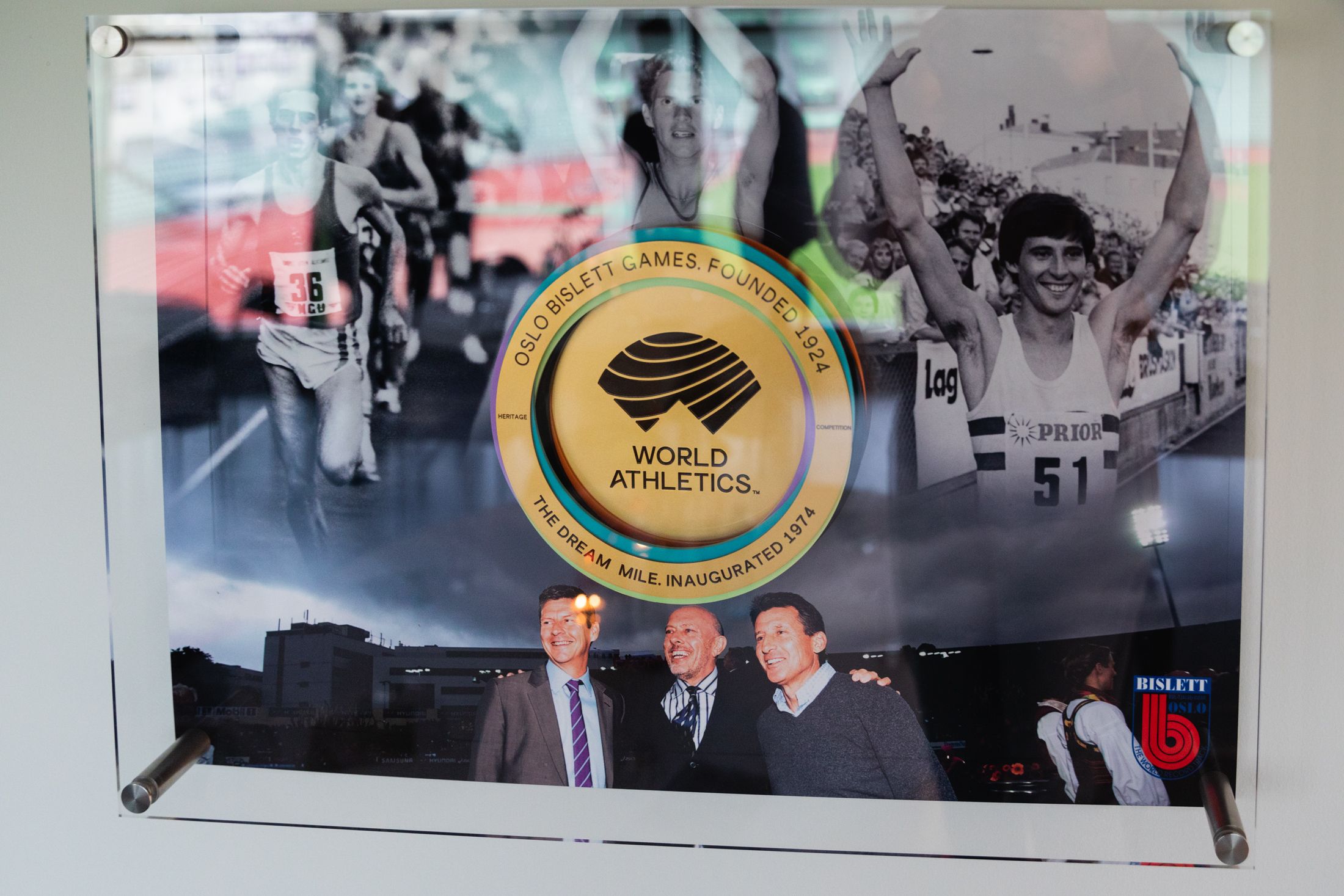 (© Andre Hjorteseth)

The second plaque celebrates the distinguished career of Norway's legendary Grete Waitz (awarded 2021; posthumous category "Legend"), who ran two 3000m world records in the Bislett Stadium. Waitz, the inaugural world marathon champion, tragically died of cancer in 2011, aged 57.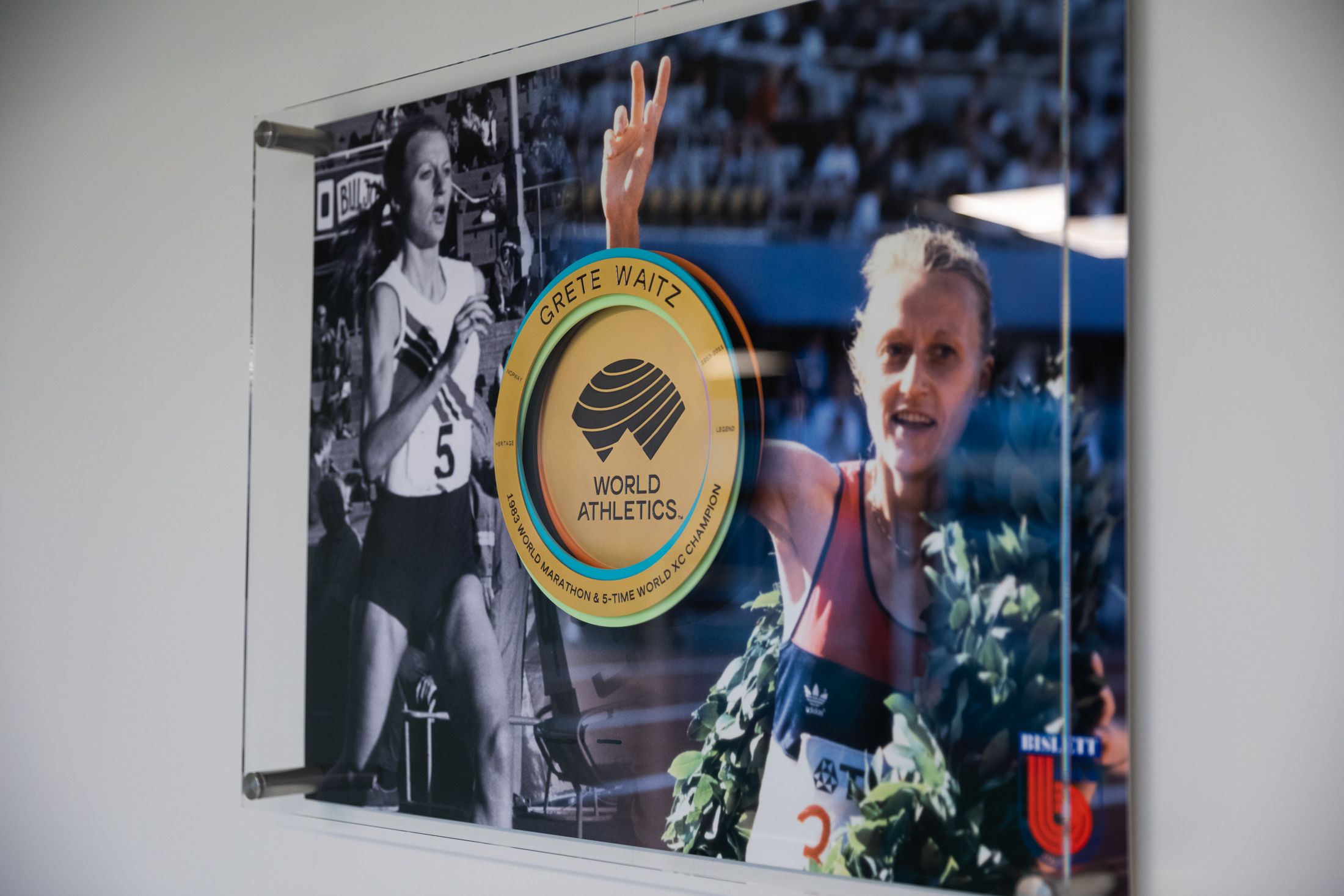 (© Andre Hjorteseth)

Among the distinguished guests present for the unveiling were Jack Waitz, Grete's husband and coach.
Chris Turner for World Athletics Heritage