Sprint hurdlers Jasmine Camacho-Quinn and Grant Holloway (© AFP / Getty Images)
Women's 100m hurdles
Entries | timetable | world rankings | 2021 world list | world all-time list | how it works
Two athletes whose Olympic dreams came crashing down in 2016 now head to Tokyo as the joint title favourites.
Kendra Harrison won all but one of her 100m hurdles finals in 2016; her only loss came at the US Olympic Trials, where she wound up sixth, missing out on Olympic selection. She rebounded in sensational style just two weeks later, though, breaking the world record with 12.20.
Since then, she has proven herself to be a strong championships performer, winning the world indoor title in 2018 with 7.70, equalling the North American record, and in 2019 she earned world silver – her first global outdoor medal.
Aside from a race in which she hit a hurdle and didn't finish, Harrison has been unbeaten so far in 2021. Showing incredible consistency, all of her wind-legal performances this year have been between 12.47 and 12.54. She also has a wind-assisted 12.38 to her name.
But the most positive sign for Harrison is that she produced her season's best, 12.47 (0.8m/s), in her biggest race of the year – the US Olympic Trials – showing she has well and truly banished her demons from 2016. She now heads to Tokyo as one of the gold medal favourites.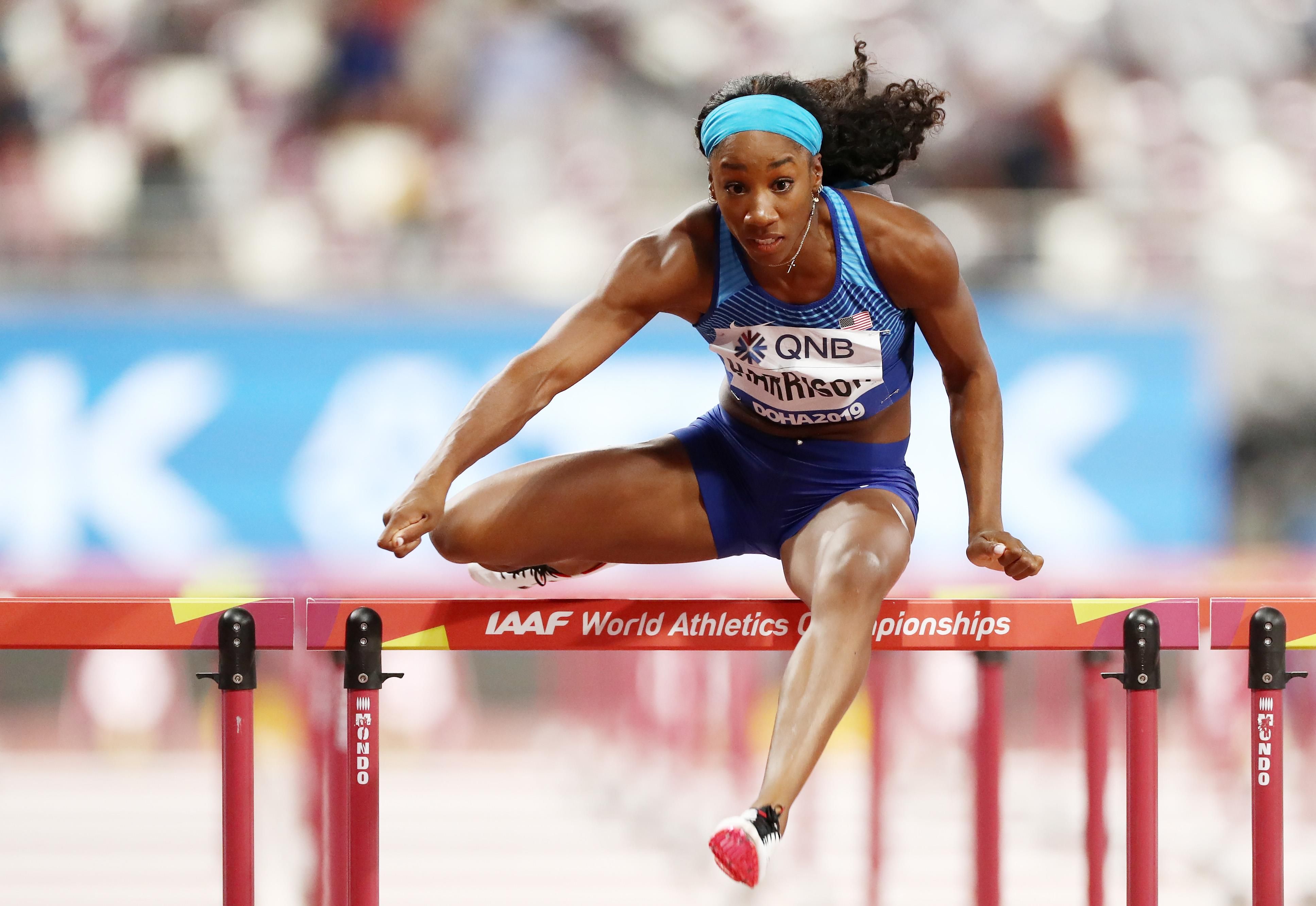 Jasmine Camacho-Quinn also had a rollercoaster of a year in 2016. Aged just 19 at the time, she reduced the Puerto Rican record to 12.69, won the NCAA title in a wind-assisted 12.54, won the NACAC U23 crown and then headed to Rio for her first Olympic Games.
But after winning her heat, she crashed out in the semifinals after hitting a few barriers and was inconsolable. Like Harrison, though, she came back stronger and improved to 12.58 in 2017 and 12.40 in 2018.
And, like Harrison, Camacho-Quinn has won all of the races she has finished this year (her only 'loss' was a disqualification for a false start). She reduced her national record to 12.32 in April and owns five of the six fastest times in the world this year.
She hasn't competed at a major championships since Rio, though, so it remains to be seen how she'll cope with racing on such a grand scale again.
Nigeria's Tobi Amusan will also head to Tokyo with plenty of motivation. The African champion produced the three fastest times of her career at the 2019 World Championships – 12.48, 12.48 and 12.49 – but ultimately finished just 0.02 shy of a medal in the final.
She equalled her PB of 12.48 earlier this year and backed it up with wind-assisted marks of 12.43 and 12.44. Winner at the 2018 Commonwealth Games and 2019 African Games, the 24-year-old already has plenty of major championships experience and reached the semifinals of the last Olympics as an U20 athlete. Now one of the best hurdlers in the world, this time Amusan will be in medal contention.
Nine years after missing out on making the US Olympic team by just 0.06, Christina Clemons will finally make her Olympic debut in Tokyo. She set a PB of 12.51 at the US Trials and has previously proven herself on the big stage, taking world indoor silver in 2018.
Britain's Cindy Sember will also be motivated by her own near miss; back in 2016 she finished fourth in Rio, just 0.02 shy of a medal. She has been in good form this year, taking European indoor silver back in March before going on to produce three of the four fastest times of her career, topped by a PB of 12.53. A victory at the Wanda Diamond League meeting in Gateshead, her final pre-Tokyo test, will have given her a good boost.
Sember's older sister Tiffany Porter, a three-time world indoor medallist, will also be in contention. Porter, who gave birth in 2019, beat Sember to the British title in June and has a season's best of 12.62.
Costa Rica's Andrea Vargas was one of the surprise packages on the hurdling scene in 2019, steadily improving throughout the year and then peaking at the World Championships with a national record of 12.63 to finish fifth. The 25-year-old, who trains mainly on a concrete track with homemade hurdles, has clocked a windy 12.75 this year.
European indoor champion Nadine Visser delayed the start of her outdoor season due to some injury niggles, but the Dutch record-holder looks to be rounding into good competitive form just in time for the Games.
Megan Tapper leads a strong Jamaican trio. The Pan-American bronze medallist will be joined in Tokyo by world U20 record-holder Britany Anderson and 2013 world U18 champion Yanique Thompson.
Others to look out for in a highly competitive field include USA's Gabriele Cunningham, Japanese record-holder Asuka Terada, European champion Elvira Herman, Bahamian record-holder Devynne Charlton, Australia's Liz Clay, and heptathlon specialist Marthe Koala of Burkina Faso.
Jon Mulkeen for World Athletics
Men's 110m hurdles
Entries | timetable | world rankings | 2021 world list | world all-time list | how it works
The margin for error is so miniscule in the 110m hurdles that it regularly throws up unexpected results.
The form guide would say that reigning world champion Grant Holloway, who broke the world indoor record over 60m hurdles this year, and missed the 110m hurdles record by just 0.01 at the US Olympic trials, is the clear favourite but favourites fall too in an event as fraught as the high hurdles. When the aim of the game is clearing 10 barriers, each just over one metre tall, at a full sprint, the risk is high of something going awry.
However, Holloway has made the event his own since graduating from college in 2019, immediately establishing his superiority on the international scene by annexing the world title in Doha and improving year on year.
The 23-year-old US athlete has not lost a hurdles race, heat or final, since August last year and will arrive in Tokyo at the top of his game after his 12.81 clocking in Eugene.
The USA has dominated this event historically, winning the gold medal 19 times previously (out of 28 editions), so Holloway would make this a neat 20th title for his country.
The man who would be most likely to challenge him, the 2016 Olympic champion Omar McLeod, will not be in Tokyo. His challenge finished when he hit the first hurdle at the Jamaican Olympic trials in late June.
The other sub-13-second men in the field include 2015 world champion Sergey Shubenkov (12.92), Spain's Orlando Ortega (12.94), Jamaica's Hansle Parchment (12.94) and France's Pascal Martinot-Lagarde (12.95). However, none of them has shown that form this year.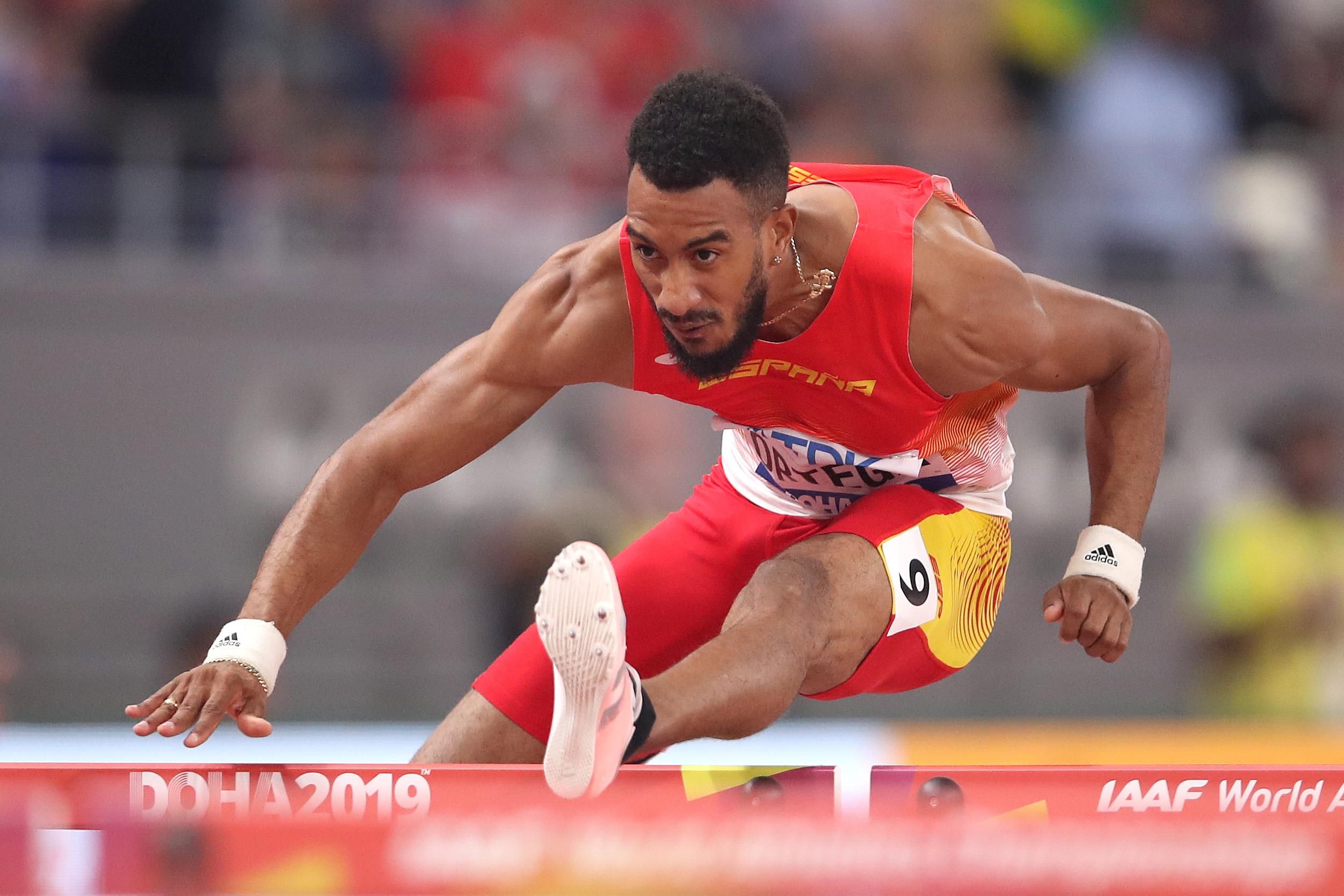 World and Olympic medallist Ortega has a season's best time of 13.15, while Shubenkov's high water mark is 13.19 and Martinot-Lagarde (13.45) has struggled with a hamstring injury.
The man closest to Holloway on times this season is the 21-year-old Japanese record-holder Shunsuke Izumiya (13.06), who would give the host nation plenty to cheer about if he could break through to win a medal at his home Games.
Izumiya aside, the performance list is dominated by Jamaicans and Americans. Ronald Levy (13.08 this year), Parchment (13.16) and Damion Thomas (13.11) will represent Jamaica, while Devon Allen (13.10) and Daniel Roberts (13.11) will make up the US challenge.
This group is so evenly matched that any minor mistake could be the difference between winning a medal and missing the final altogether. France's Wilhem Belocian (13.15) is another in that category.
The semifinals and final are going to be intensely competitive as a result.
But in terms of the title, it appears to be Holloway's to lose. The man from Florida will have to make a substantial mistake if he is not to claim the Olympic crown and if he puts his race together perfectly and the conditions are favourable in the stadium then Aries Merritt's world record of 12.80 will be in mortal danger.
Nicole Jeffery for World Athletics