Coach Carole Bam (© AFP / Getty Images)
The fifth edition of this World Athletics Championships coach series of the gender leadership podcast features Carole Bam, one of Belgium's leading coaches.
These podcasts are presented by athlete and Athletics Ireland Women in Sport manager Lilly-Ann O'Hora and Vicky Huyton, coach and founder of the Female Coaching Network, as they interview a number of coaches involved with the World Athletics Championships Oregon22, either as a team coach or a personal coach.



Bam coaches several elite athletes, such as Cynthia Bolingo, Hanne Claes, Belgium's women's 4x400m squad and most recently Anne Zagre. A former international athlete for Cameroon, Bam represented her country in the 100m hurdles, 400m hurdles and the 4x400m at events including the Olympic Games, World Championships and Commonwealth Games.
She went to Belgium in her final year as a professional athlete and felt that there was so much potential and many capable athletes. Her vision was to support them to reach their full potential, believing in many athletes when they didn't believe in themselves, which is how she began working with her first athlete Bolingo in 2012.
Previously discussing their coaching relationship in an article for Spikes magazine, Bolingo said: "She's not just my coach, not just my friend. Me and Carole – we're like family. And whatever we achieve, we do it together, against the odds."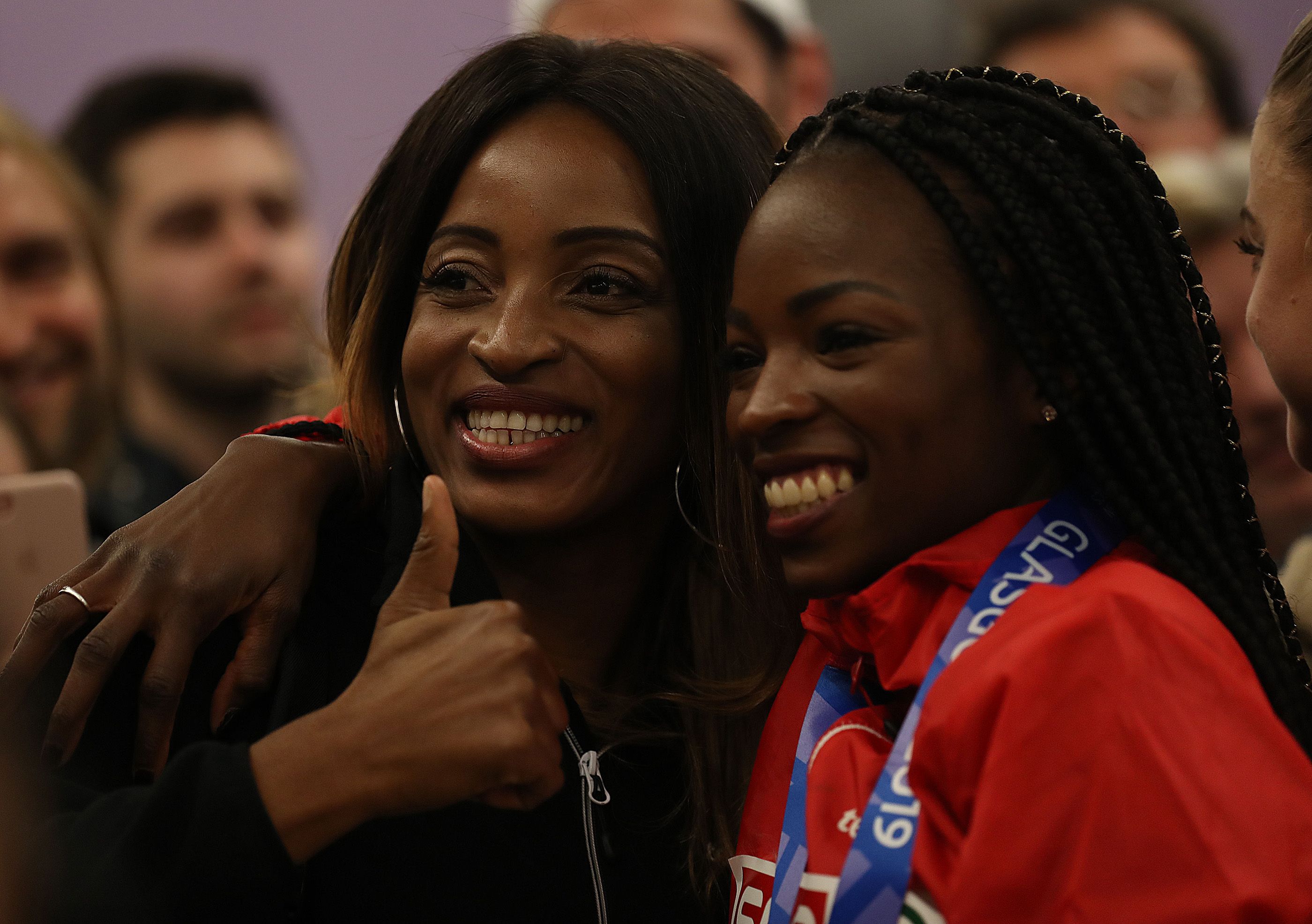 Coach Carole Bam with Cynthia Bolingo (© Getty Images)
Bam's philosophy is centered around the athletes and coaching them as people, before the sport. The coach-athlete relationships are what she cherishes and maintains assiduously, even if other coaches disapprove. On the podcast, Bam reveals that her coaching style is one that many have discouraged, but she says she knows the true value it can offer.
"People have commented that my style is 'like a mom' and sometimes when your style is 'like a mom' you cannot make strong and good decisions. I don't agree," she explains.


Empowering women in athletics
The Empowering Women in Athletics group on Facebook is an extension of the work of the Gender Leadership Taskforce, offering a community for women in athletics and a place where they can share stories and experiences as well as ideas and projects.

Commenting on the high performance environment, Bam says it is one that "is not easy and we have to have very clear channels of communication, we have to be close", but knowing her athletes off the track is the biggest asset she has in her coaching toolbox.
Bam understood the high performance environment, yet transitioning from athlete to coach was no easy feat and she says that to reach the top "you must start at the bottom and build up". At times, she has felt that she has not been treated respectfully or seriously as a coach, simply because she is a woman. However, with the avid support of her mentor and former coach, Anthony Koffi, she has transformed her coaching, a male ally actively making efforts to address gender inequities in high performance athletics.
This year Bam was part of the Belgium team at the World Athletics Championships Oregon22 and the European Championships in Munich, demonstrating how far the young team has come. The depth in the squad has evolved in both experience and performance – under Bam's guidance the 4x400m team in 2018 were running 3:30 and now in 2022 they have clocked an impressive 3:22.
Healthy competition among the group is encouraged, yet Bam maintains they can be rivals at times but are also great friends. "They know it's for the team," she says. "If someone runs well, they are happy, this cohesion is really important, however the group understand that they're running for one another."
When speaking about legacy, she says her role is very important for emerging female coaches and athletes in Belgium.
"Sometimes I am very alone as a coach but for me, it's important that I stay," she explains. 'I am trying to change things and I fight every day that we are able to show that we are more than capable and we can produce results."