The ISTAF meeting in Berlin (© Getty Images)
In Berlin's Olympic Stadium on Sunday 12 September, before the start of the 80th edition of ISTAF Berlin, the World Athletics Heritage Plaque, which was awarded to the meeting in 2019, will be officially received by the Mayor of Berlin, Michael Müller.
The World Athletics Heritage Plaque is awarded for "an outstanding contribution to the worldwide history and development of the sport of track & field athletics".
Berlin's plaque honours the history of the world's oldest invitational one-day track and field meeting. It was therefore appropriate that the plaque, which will be permanently on display in the stadium's visitor centre, was publicly presented in the centenary year of ISTAF's foundation.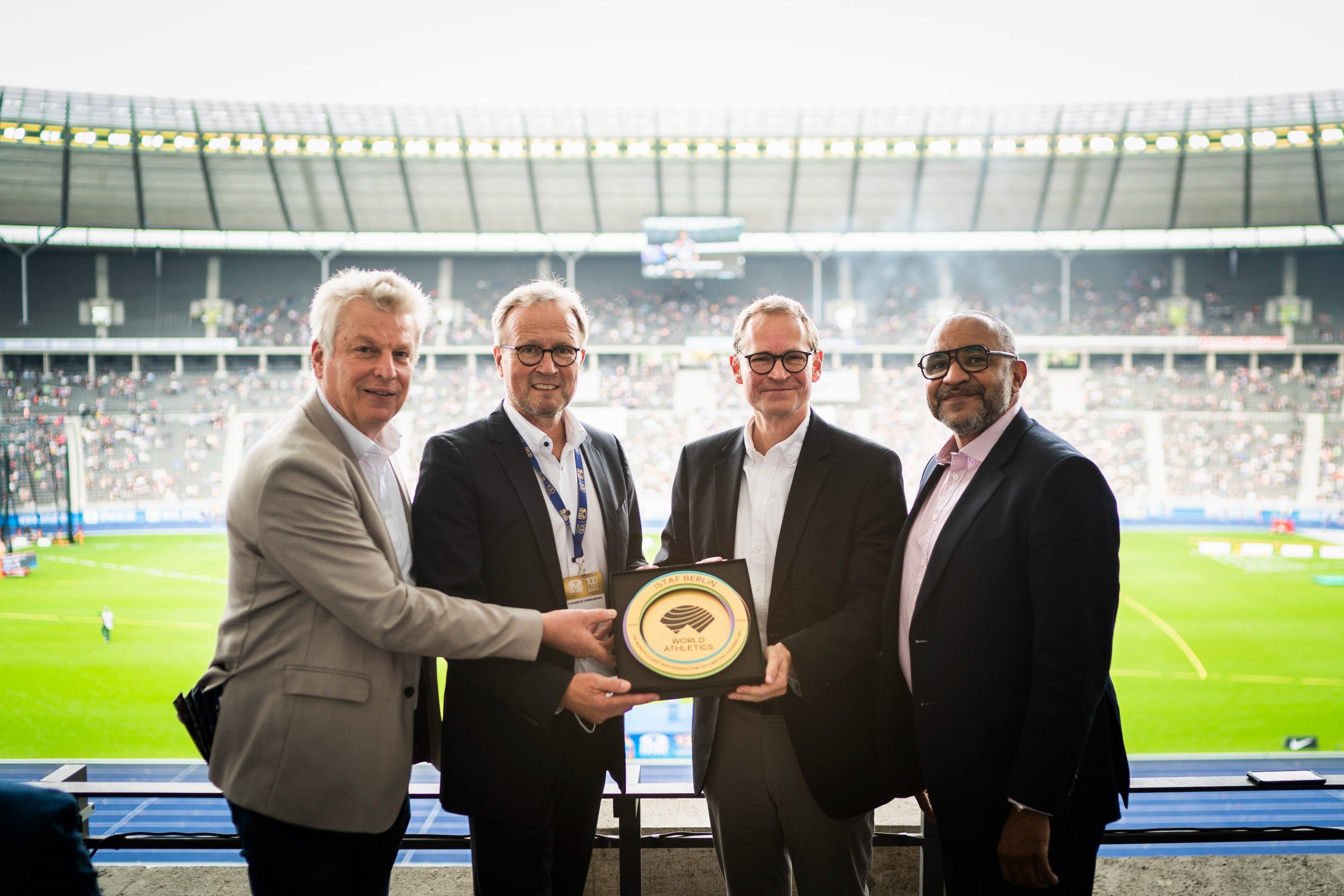 DLV President Jurgen Kessing, ISTAF director Martin Seeber, Berlin Mayor Michael Muller and DLV Director Idriss Gonschinska (© ISTAF/Camera4)

Aquatic beginnings
On 3 July 1921, the Berliner Sport-Club (BSC), the Sport-Club Charlottenburg (SCC) and the Schwimmclub Poseidon organised the first sports festival under the current name of 'Internationales Stadionfest' or 'ISTAF'. In 1921, the meeting had swimming events as well as athletics in its programme.
ISTAF didn't move into its current home, the 1936 Olympic Stadium, until the year after those Games. "Luz" Long, who had duelled with Jesse Owens in Berlin 1936, long jumped 7.90m on the same runway at the 1937 ISTAF. It was a mark which lasted 39 years as an ISTAF meeting record and 19 years as a European record!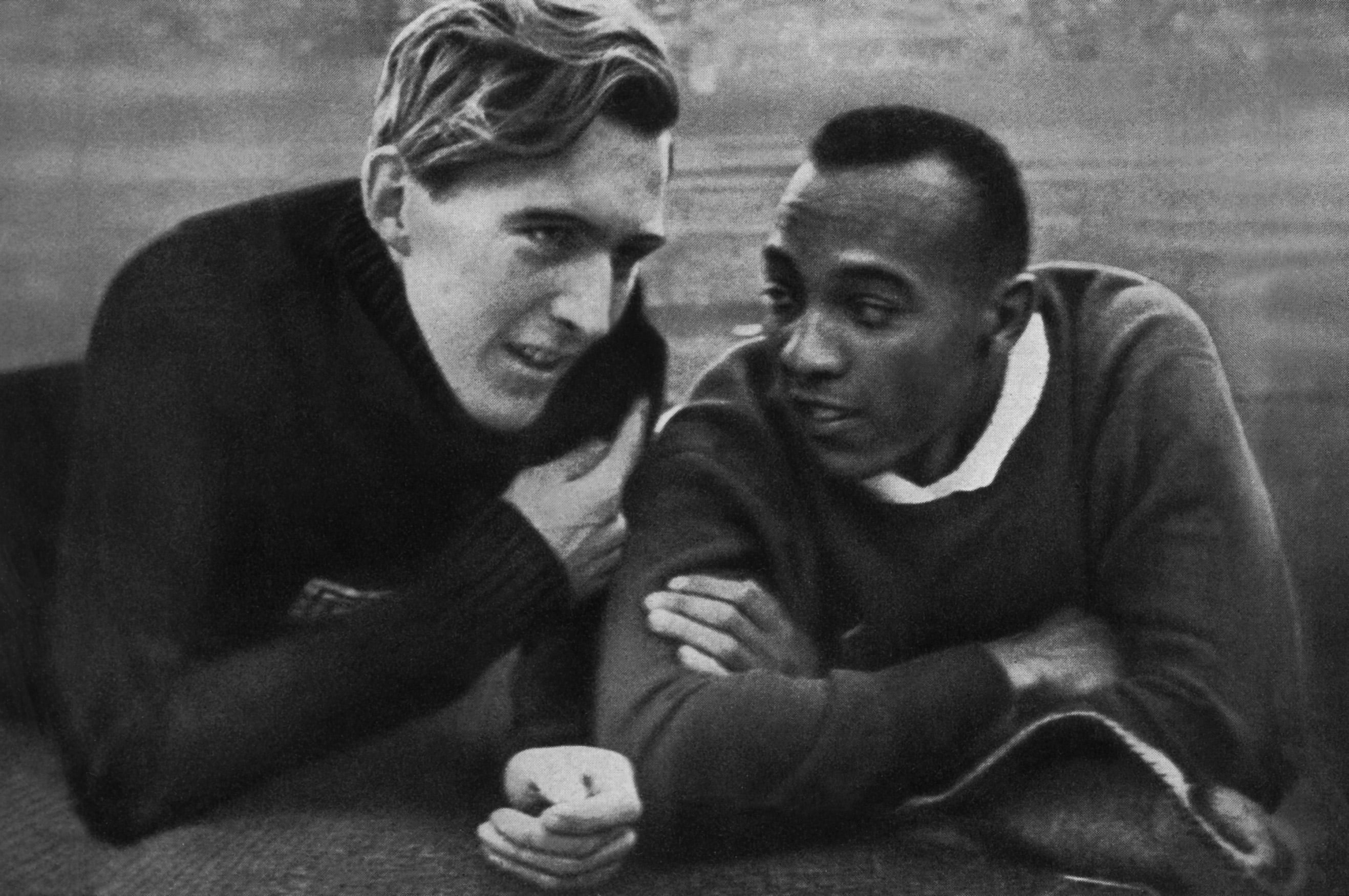 Luz Long (L) and Jesse Owens (R) chat together in the Berlin stadium 1 August 1936 during the Olympic Games (© AFP / Getty Images)

ISTAF was welcomed into its new home in 1937 by, what remains an ISTAF record to this day, 85,000 spectators. Large crowds have been a hallmark of the meeting. In 2007, 70,000 fans were attracted to the stadium and in the last decade crowds of 50,000 have remained common.
A founding member of the Golden Four (1993-1997) and the Golden League (1998-2009) circuits, ISTAF from 2010 to 2019 was a fixture in the World Challenge and, since 2020, is a World Athletics Continental Tour meeting.
While the Berlin Olympic Stadium has been its main home, ISTAF has been held in two other stadiums post 1937 – the Mommsen Stadium (1938, 1941, 1949 and 1953) and, due to the reconstruction of the Olympic Stadium, at the Friedrich-Ludwig-Jahn-Sportpark (2002 and 2003).
As well as during most of WWII, ISTAF was not staged in 1972 due to the Munich Olympics. It was also cancelled the following year which allowed the organisation of the event to be reconstructed. ISTAF made a promising return in 1974 with a crowd of 20,000.
Seventeen world records have been set at ISTAF. The last officially ratified infield mark is Poland's Anita Wlodarczyk's 79.58m hammer throw in 2014. Kenyan David Rudisha's 800m run in 2010 is the last track world record (1:41.09).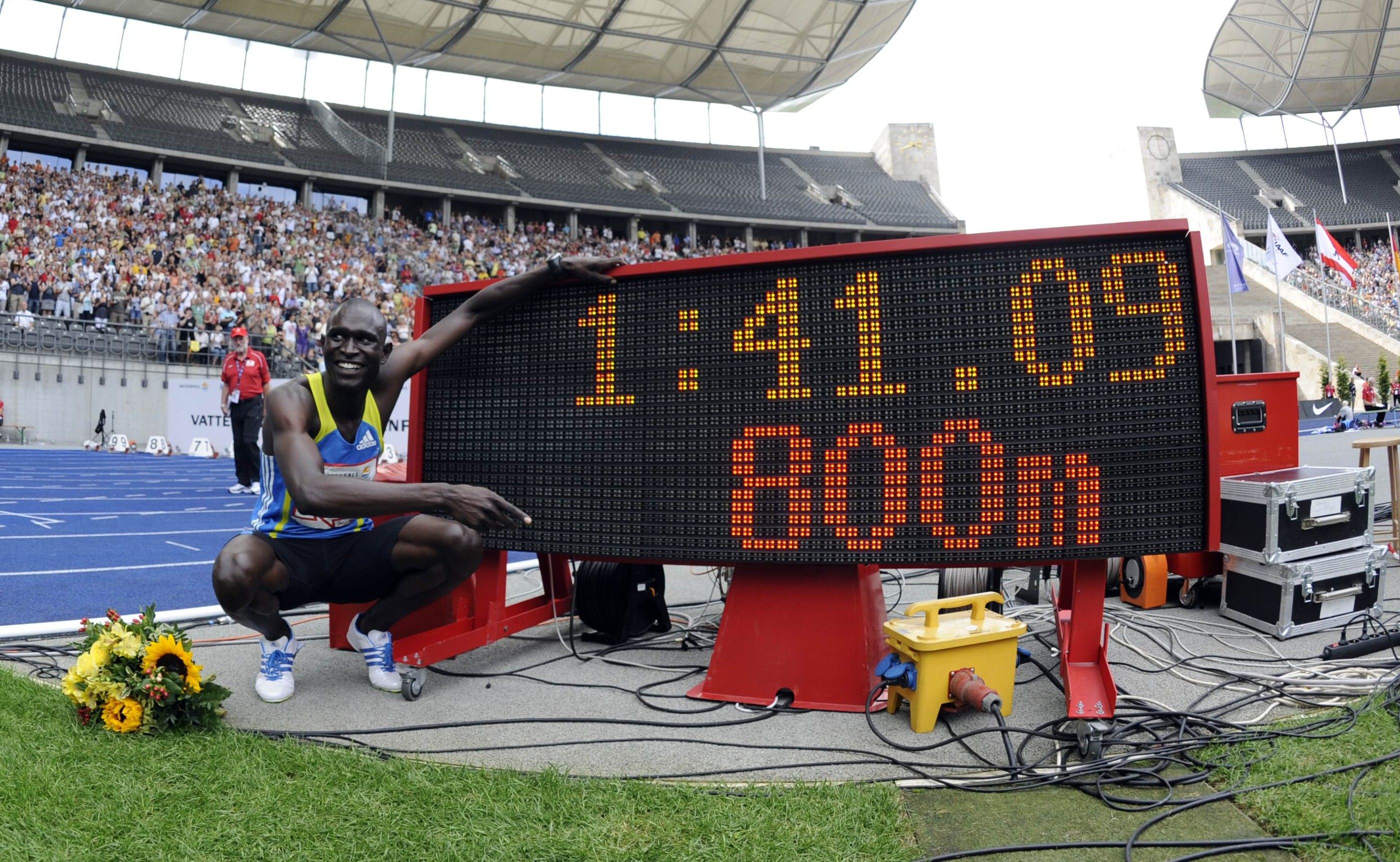 High jumper Rosemarie Ackermann is the only person to have set two world records. In 1977, the East German first equalled her own world mark (1.97m), and then straddled 2 metres exactly. Both records were made with her first attempts at those heights.


Historic connections
The storied history of ISTAF Berlin uniquely connects generations of all-time greats like few other invitational athletics meetings can.
Sprint stars Fanny Blankers-Koen, Wilma Rudolph and Merlene Ottey, legendary long jumpers Long, Carl Lewis and Mike Powell, and 800m greats Rudolf Harbig, Mike Boit and Rudisha, have in their turn each headlined at ISTAF.
Given Germany's love of the throwing events, it's not surprising that throwers have also occupied much of ISTAF's limelight over the decades. Parry O'Brien, Lars Riedel, Robert Harting and Wlodarczyk are among the many multiple Olympic and world champions who have been lured to Berlin by the atmosphere created by a knowledgeable and appreciative crowd.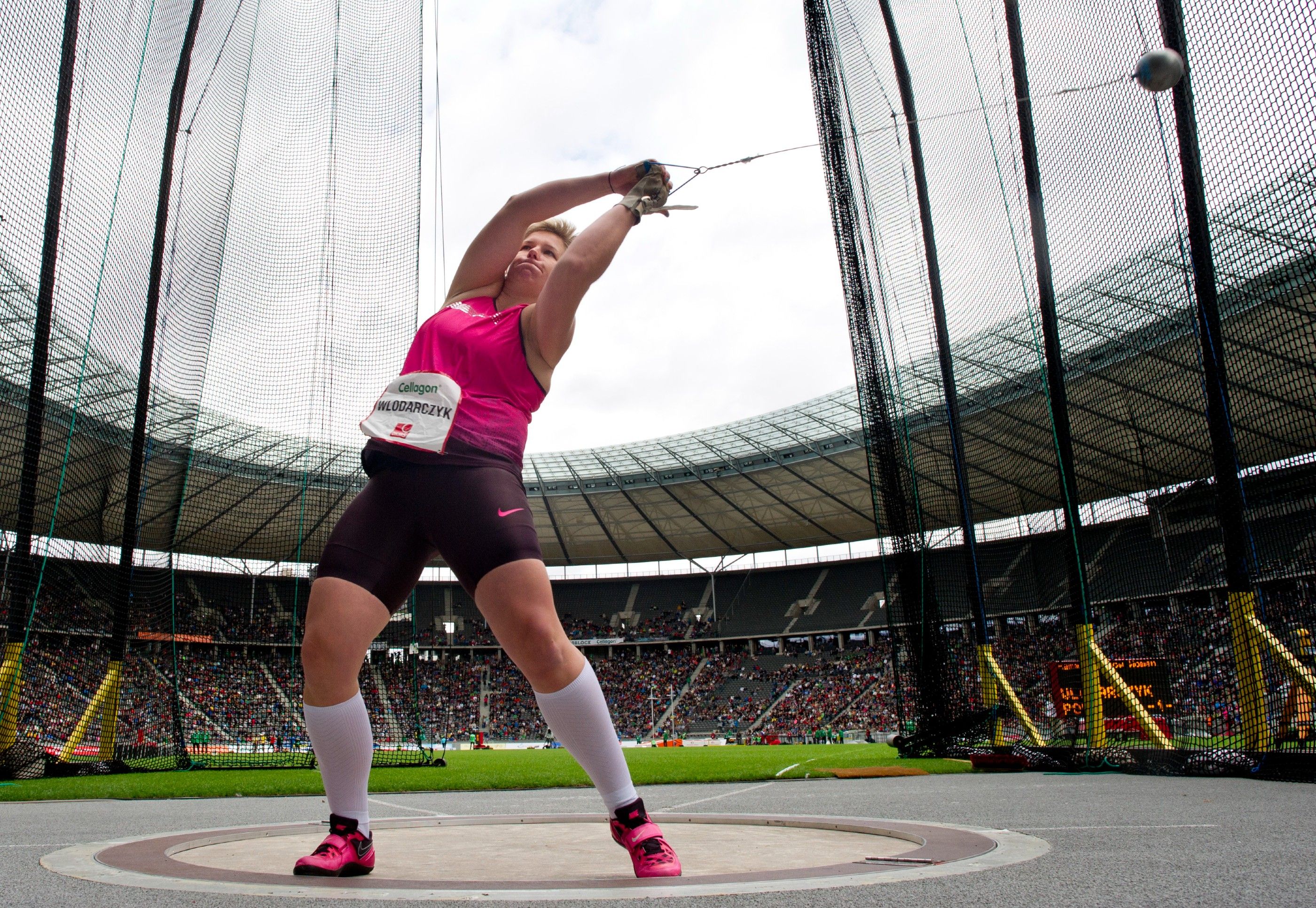 And where hurdling is concerned, ISTAF was the famous scene in 1977 of Ed Moses' defeat by Germany's Harald Schmid. The American was not to lose again over 400m hurdles for nine years.
It was in the 1989 edition that Arturo Barrios of Mexico stunned with a 10,000m world record, carrying on a tradition of great long-distance running at the meeting. For instance, in 1962, Ethiopia's marathon running greats Mamo Wolde and Abebe Bikila also graced the meeting, respectively taking a one-two over 25 laps.
At 1500m in 1985, Morocco's Said Aouita broke Steve Cram's month-old world 1500m record with 3:29.46.
In the 1960s the ISTAF 100m was of course a regular haunt for Germany's world record-breaking Armin Hary. On 28 August 1976, USA's Steve Williams became, to date, the only man to sprint to a 100m world record at the meeting. At the 30th edition of ISTAF Berlin he dashed 9.9 seconds.
Large crowds, legendary athletes and historic performances mark out ISTAF's status as the oldest one-day meeting in existence.
Happy Birthday, ISTAF Berlin!
Chris Turner for World Athletics Heritage