Serbian sprinter Ivana Ilic (© Dan Vernon)
The World Athletics Indoor Championships Belgrade 22 has come just at the right time for Serbian sprinter Ivana Ilic.
The 19-year-old enjoyed a highly successful 2021 campaign, during which she set national U20 records for 60m (7.46), 100m (11.38) and 200m (23.62). In the 100m, her specialist event, she took silver at the European U20 Championships in Tallinn – Serbia's first continental medal in a sprinting event – and then went on to place fifth at the World Athletics U20 Championships Nairobi 21, just 0.03 shy of the bronze medal.
"Even though half a year has passed since that race (the European U20 Championships 100m final), I still replay every step of it in my head," says Ilic. "I'm still in that race; I had gold in my hands until the final 20 metres."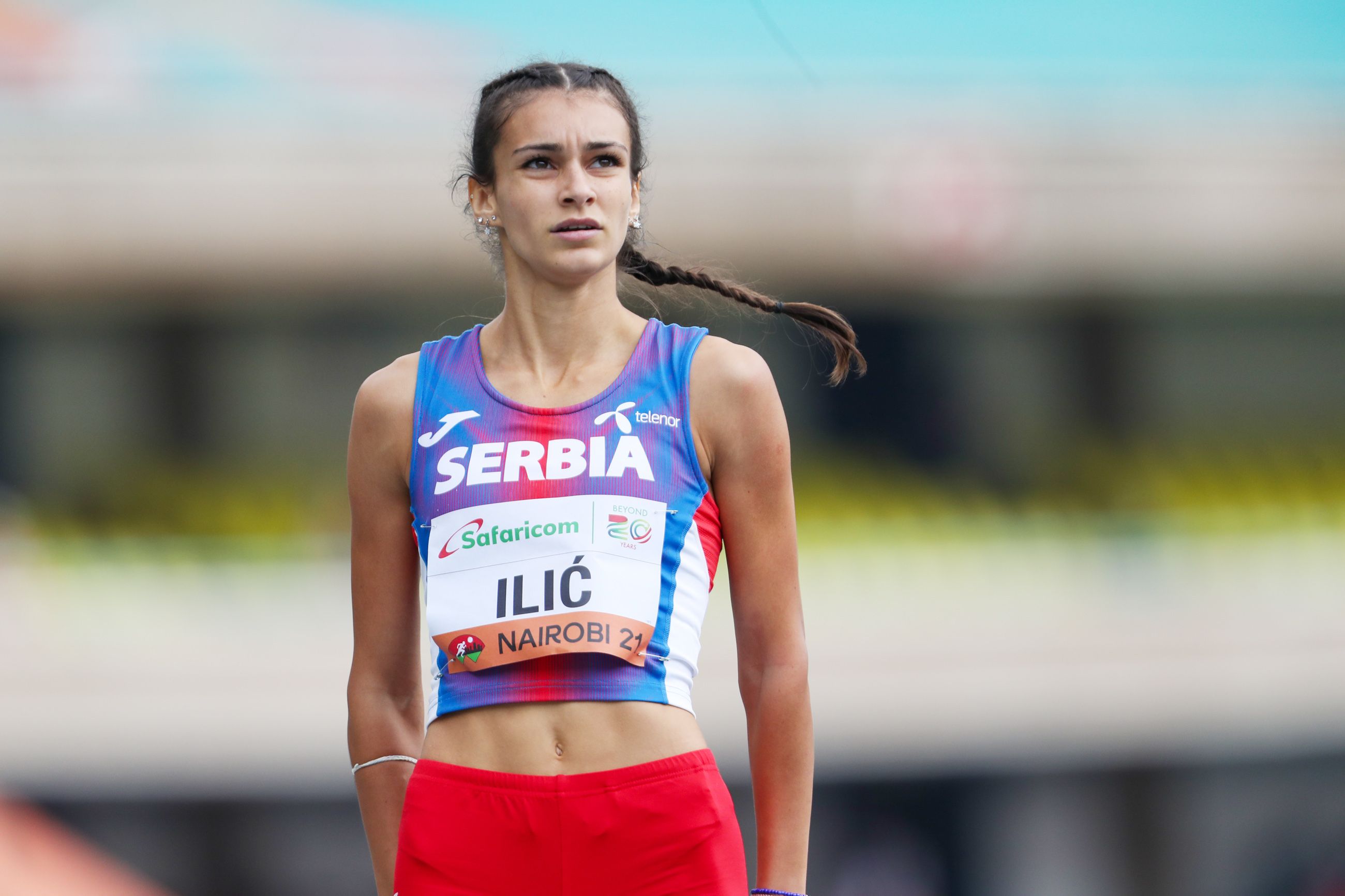 Serbian sprinter Ivana Ilic (© Roger Sedres)
She is still tremendously proud of her achievement, though, in what was a close final. Just 0.07 separated the athletes in second, third, fourth and fifth.
"The silver medal was a huge validation for me, as well as proof that every day of my training, every drop of sweat, was worth all the efforts and self-sacrifice," she says. "Just thinking about that race makes my heart start beating again with the same strength that enabled me to bring Serbia that medal."
In Tallinn, Ilic finished third in her semifinal and advanced to the final as a time qualifier, yet produced a sparkling run in the final to take silver from an outside lane. In Nairobi one month later, it was a slightly different story; she advanced to the final as third fastest overall, but narrowly missed out on a medal in a close finish, placing fifth.
Nevertheless, Ilic's first taste of the global championships was a valuable experience as she turns her attention to 2022, her first season as a senior athlete.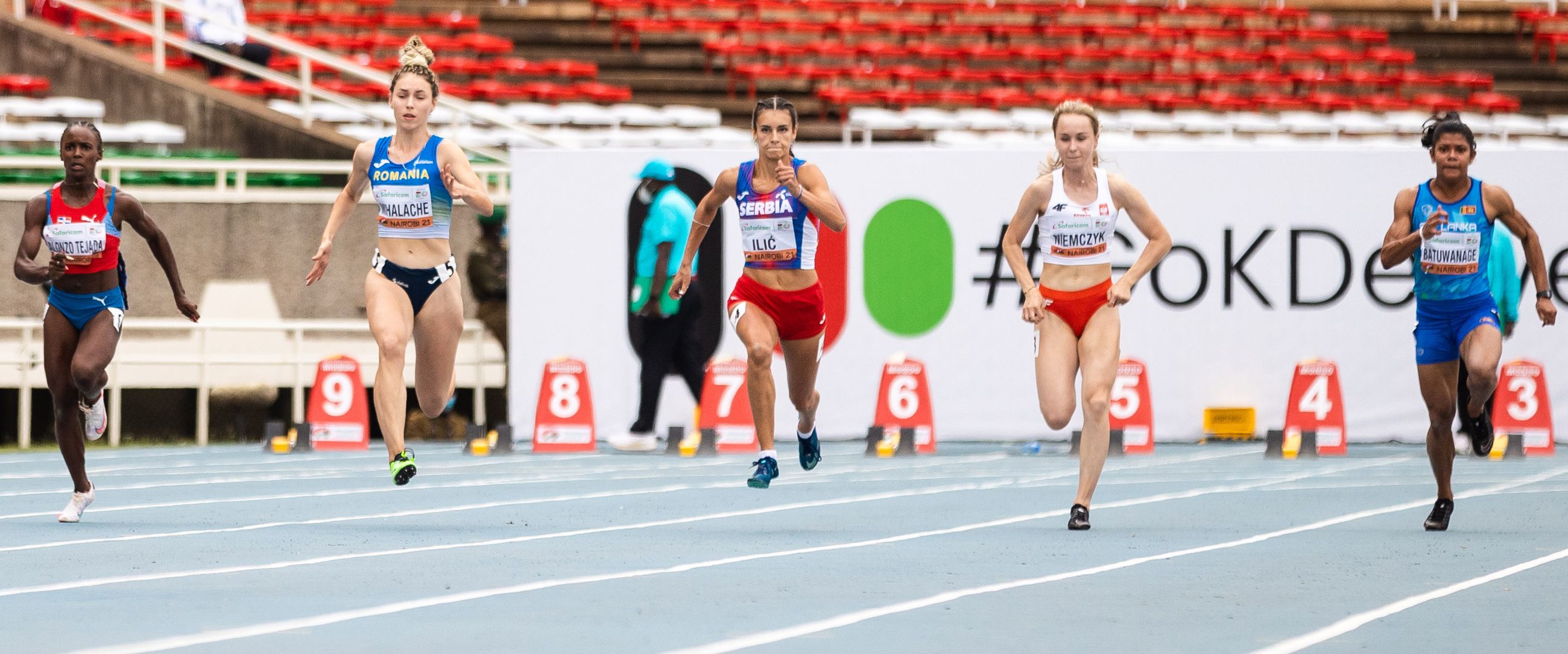 Ivana Ilic in action at the World U20 Championships in Nairobi (© Dan Vernon)
"A fantastic season is behind me with national U20 records for 60m, 100m, and 200m as well as international successes," she says. "I will forever remember the 2021 season as one that brought me a lot of happiness and experience, helping me to continue the path I am already on.
"I started my preparations for 2022 a long time ago and I'm targeting the World Athletics Indoor Championships in Belgrade," she adds. "Like many other athletes in Serbia, I dream about winning medals on home soil. Every day is dedicated to that task and mission."
Ilic opened her 2022 season in Belgrade in mid-January, clocking a lifetime best of 7.45 over 60m. For context, she started 2021 with a time of 7.71 and reduced her time to 7.46 as the season progressed. With a few more races, she expects to go even faster and would ideally like to achieve the World Indoor Championships qualifying mark of 7.30 – which would also break the national indoor record of 7.31, held by world indoor long jump champion Ivana Spanovic.
But even if she falls slightly shy of that target, the host nation can send one unqualified athlete in every discipline at the World Indoor Championships, opening a door for the likes of Ilic.
"I'm aware that the path to a medal will be extremely difficult, but at the same time I know what I want, and I work on that every single day," she says. "When you believe, anything is possible. If my thoughts were different, I would have given up long time ago."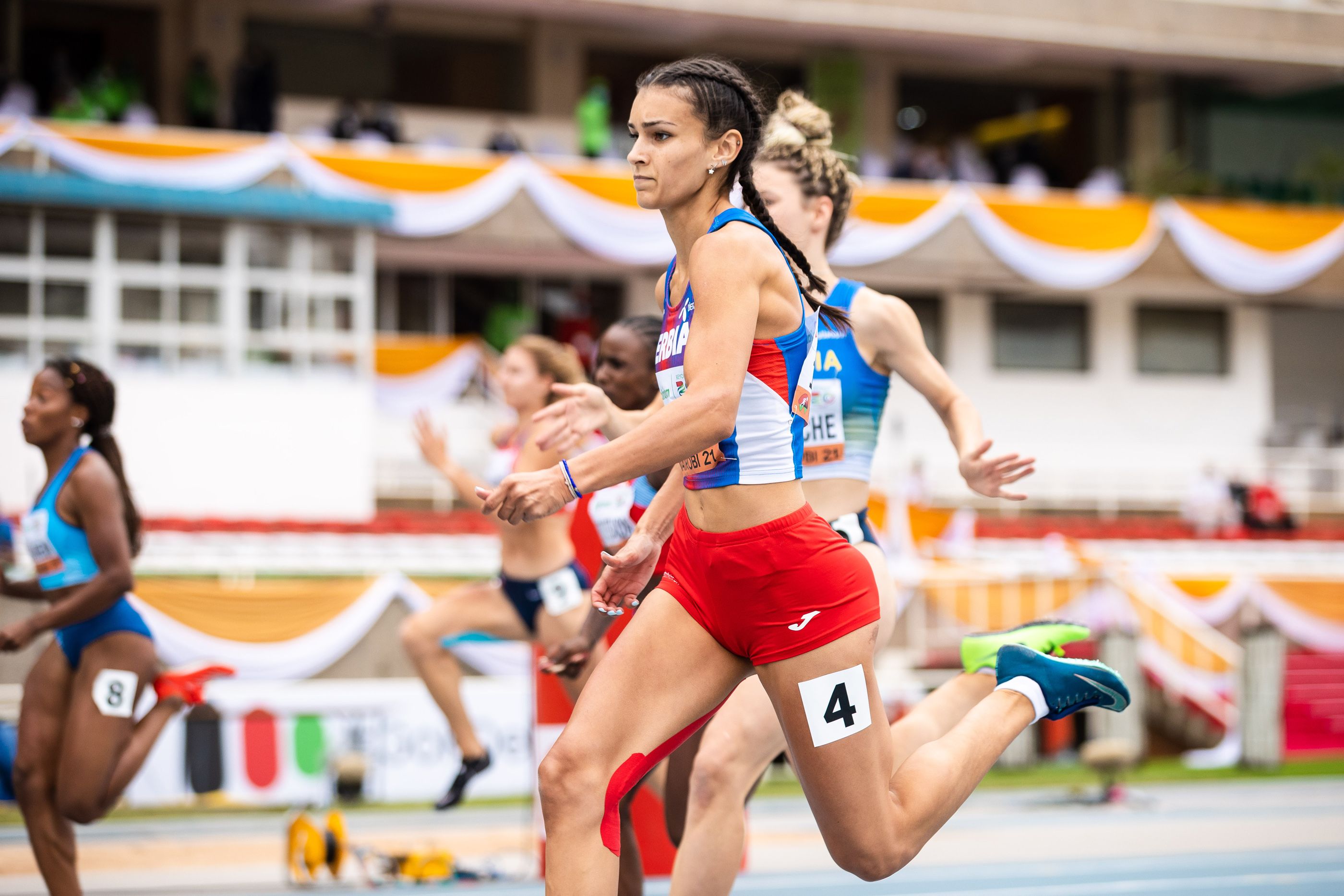 Ivana Ilic in action at the World U20 Championships in Nairobi (© Dan Vernon)
Ilic, who was born in Gornji Milanovac in June 2002, started training in athletics back in 2013. Dragan Dukanac, a former international middle-distance runner for Yugoslavia, started coaching Ilic in 2016 and soon after she became one of the leading age-group sprinters in Serbia.
Now living in the Serbian district of Sumadija and competing as a member of the Cacak CAAK Club, Ilic has her sights firmly set on becoming not just the leading sprinter in Serbia, but one of the best in the world.
"At the beginning, we all have idols, people we look up to, and we try to copy someone else," says Ilic, whose 100m PB of 11.38 is just 0.04 shy of the senior national record. "But in the end, we create our own recipes for how to reach our goals. Without working hard, without discipline, courage and passion, results will not be seen.
"I don't have passion – I have lava boiling inside me and that is a feeling that will stick with me for as long as my dream does not come true, until I bring Serbia a medal that will make it proud forever."
LOC for World Athletics

Tickets for the World Athletics Indoor Championships Belgrade 22 can be purchased at tickets.rs