Városliget running track, Budapest, Hungary (© ligetbudapest.hu)
Városliget (City Park) is Budapest's favourite park, where everyone can find something to do, even for the whole day.
One of the world's first public parks, it is the capital's popular green area, with the main aim of keeping locals close to nature even when they are in the city centre. Dog-walking, sunbathing, cycling, rowing, ice-skating, visiting museums - the park offers a wide range of activities.
The City Park was the central venue of the 1896 millennium celebrations, when Hungary celebrated its 1000 years of statehood. The Heroes' Square and the Vajdahunyad Castle, including the Agricultural Museum, were built by this time, followed by the other popular Budapest attractions: ice rink/boating lake, zoo, circus, Széchenyi Bath, Museum of Fine Arts and the Art Gallery. The newly built Museum of Ethnography and the House of Hungarian Music have opened as a result of recent developments. The City Park is therefore not only a recreation and leisure centre, but also the cultural centre of the capital.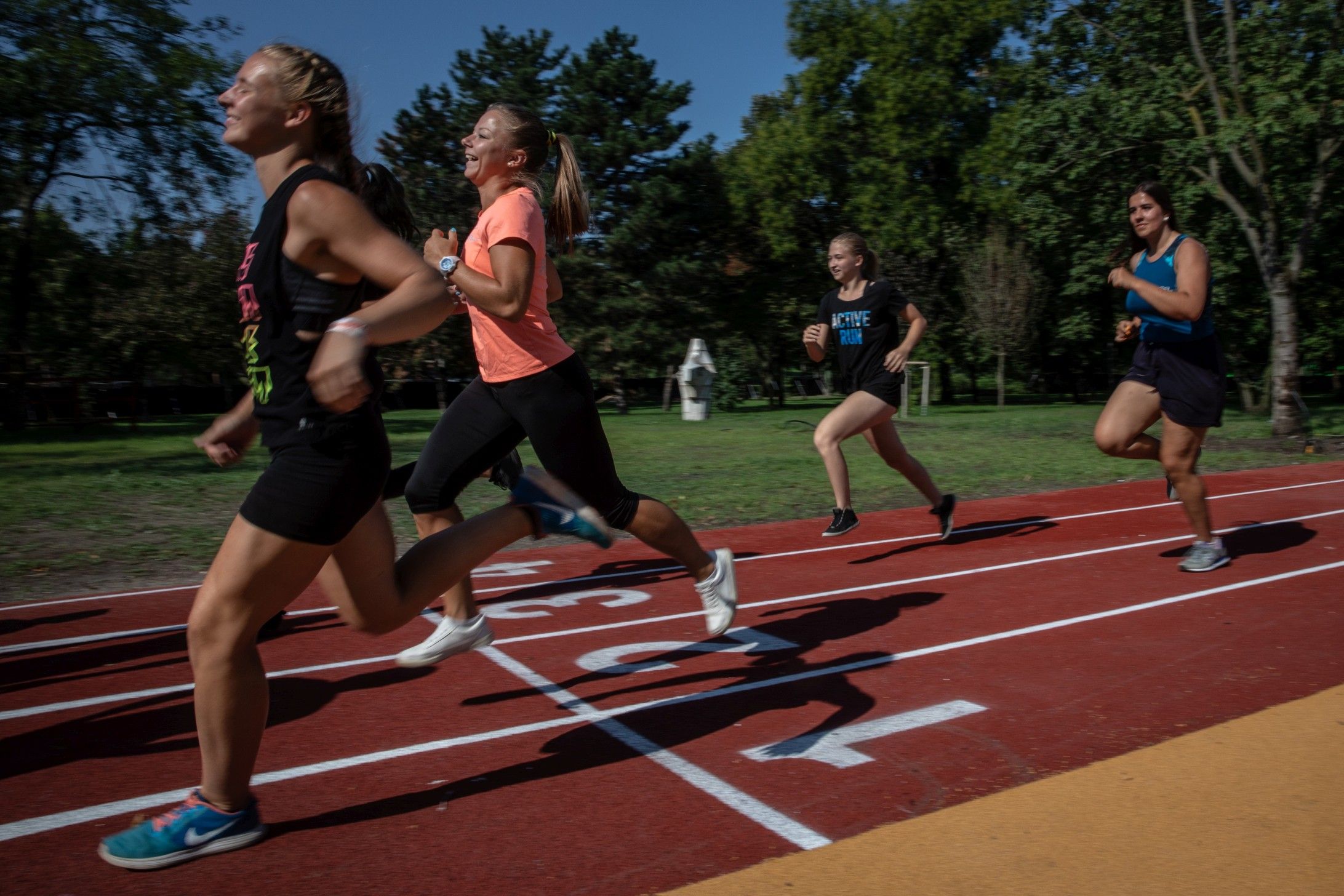 Városliget running track, Budapest, Hungary (© ligetbudapest.hu)
As for runners, the park has been a popular place for running on a variety of routes and distances, and the new rubberised running track was opened in 2020, which has only increased the popularity of the area among those who love sports. The one-and-a-half metre wide track alternates between winding curves and uphill and downhill sections, but the constant closeness to nature has been maintained. The track is lit along its entire length, therefore can be used day and night. The amenities are not the least of the reasons why so many people choose it: a rest bench, drinking fountain, toilets, bike storage and sports equipment are also available. The average level time of the course is around 12 minutes, and there is also the possibility of a comfortable warm-up at the entry points. The City Park Running Circuit offers a similar alternative to Margaret Island, only this time on the Pest side.
Important information:
Length: 2000 m
Surface: rubberised track
Access: Metro line 1 – stop: Széchenyi fürdő
Address: 1146 Budapest, Kós Károly sétány
Website: ligetbudapest.hu